---
Movers & Shakers: David Gockley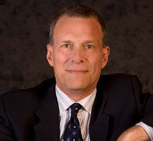 David Gockley
General Director
San Francisco Opera
Trained in composing, conducting, and voice, David Gockley has spent seven years as general director of the San Francisco Opera, making his mark as an innovator who champions new music and wants to make opera for all. Under his leadership, the company has presented six world and two West Coast premieres and also managed to pack in a new production of The Ring. His quest to broaden and diversify audiences began in his first months in the job, when, in May 2006, he took opera to the center of the community with a free outdoor simulcast (the first in the company's history) of Madama Butterfly. The following year, SFO moved its al fresco telecasts to the AT&T Park baseball stadium, where, using the scoreboard as a screen, it has continued its free simulcasts ever since. To date, the events have drawn a collective 200,000 fans, most nights filling the 27,000-seat stadium to capacity.
Gockley ushered in another first for SFO in 2008, presenting a series of four operas in movie theaters across the country, adding a further 12 titles since. He launched radio partnerships that returned regular broadcasts to the national and international radio airwaves for the first time in 25 years.
While the Met Opera may have beat him to the punch with its HD broadcasts, the War Memorial Opera House's multi-million dollar Koret-Taube Media Suite represents the first permanent high-definition broadcast-standard video production facility installed in any American opera house. The suite enables the company to produce and transmit live HD simulcasts to various Bay Area venues, as well as provide close-up shots in highdefinition video for patrons in balcony seats.
Gockley is carving out new space for offices, a costume shop, a chamber-size theater, an education center, and public archives in the adjacent War Memorial Veterans Building, scheduled to open in fall 2015 under the rubric of the Wilsey Opera Center. Backstage equipment is also being modernized.
The Philadelphia-born Gockley, known for his spicy sense of humor, arrived in San Francisco from Houston Grand Opera, where he was general director for more than three decades. During his time there, the company won a Tony, two Emmy and two Grammy Awards; established the HGO Studio for promising young singers and the HGO Orchestra; began annual international radio broadcasts and tours; and became America's leading commissioner and producer of new works. By the time Gockley left in 2006, HGO had 35 world premieres and six American premieres to its credit. He also oversaw the creation of the Wortham Theater Center, HGO's home, built entirely with private funds.

WHO'S BLOGGING


RENT A PHOTO
Search Musical America's archive of photos from 1900-1992.