---
Movers & Shakers: Joseph W. Polisi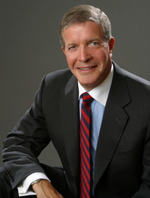 Joseph W. Polisi
President and Trustee
The Juilliard School
Since becoming The Juilliard School's sixth president in 1984, Joseph Polisi has overseen tremendous growth, in budget and endowment size (currently $92 million and $900 million), curriculum, scholarships, professional partnerships, alumni programs, community involvement, and campus size, including a recent $199 million renovation. Previously dean of the University of Cincinnati College-Conservatory of Music, dean of faculty at the Manhattan School of Music, and executive officer of the Yale University School of Music, Polisi, 65, has just renewed his contract with the school through 2018.
In this year alone, $7 million, $60 million, and $10 million has been raised for scholarships. Among contributions the year before was $20 million from Board Chair Bruce Kovner, to fully endow the Historical Performance Graduate Program, added on Polisi's watch. Other of his new programs include the Institute for Jazz Studies, a collaboration with Jazz at Lincoln Center; the academy and ensemble ACJW, a collaboration among Carnegie Hall, The Juilliard School, and The Weill Music Institute in partnership with New York City schools, which puts post-graduate musicians in schools and on stage; an alliance with the Metropolitan Opera; increased liberal arts courses via a mutual exchange with Columbia University and Barnard College; and an emphasis on the well-rounded musician via a curriculum that includes writing, speaking, information literacy, technology, and entrepreneurship.
Trained as a bassoonist, Polisi has written many articles for professional journals, authored several books, and is a frequent speaker on arts and education issues. He is an honorary member of the Royal Academy of Music, London; a fellow of the American Academy of Arts and Sciences; and the recipient of numerous other honors. In these times of perceived job scarcity, Polisi says he urges students "to think out of the box, to control your destiny, instead of saying, 'There are five symphonic positions in America and if I don't get one of them I'm going to give up.' There are so many opportunities."

WHO'S BLOGGING


RENT A PHOTO
Search Musical America's archive of photos from 1900-1992.