---
The Magnificent 7

When the editorial team met to suggest people for our Movers and Shakers issue, all agreed that these names were so obvious as to deserve special mention.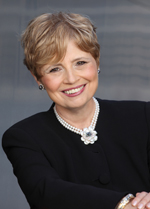 Deborah Borda
President and CEO, Los Angeles Philharmonic
Perhaps the savviest orchestra administrator on the planet, Deborah Borda has been guiding the good fortunes of the Los Angles Philharmonic since the Year 2000. Now the biggest-budget orchestra in the country, at $108.4 million, the Philharmonic last fall reported a $5.9 million surplus, its tenth in 11 years. She was the force behind the completion of Walt Disney Concert Hall, she "courted" (her word) Gustavo Dudamel until she snagged him for the Phil podium. Borda is known to be the highest-paid orchestra administrator in the business, and she deserves every penny.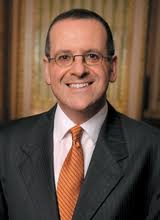 Anthony Freud
General Director, Lyric Opera of Chicago
A native of England and law graduate from the University of London King's College, Anthony Freud is an international opera power broker, the only person ever to have served as chairman of both OPERA America and Opera Europa. He's been at Chicago Lyric since 2011, arriving from the Houston Grand Opera and, before that, the Welsh National Opera. He was also an executive producer for Philips Classics for a time.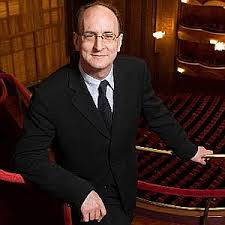 Peter Gelb
General Manager, Metropolitan Opera
Some say he's a genius, others say he's just a really smart marketing guy with good connections. Either way, Peter Gelb's track record at the Met is impressive. To cite but one of his goals, to make opera more accessible, he has put the artform in movie theaters through the much imitated The Met: Live in HD series, introduced live and on-demand web streaming, opened up dress rehearsals, made opening night al fresco screenings free to Manhattanites, and overseen 54 new productions, more than a few by theater—not opera—directors with fresh perspectives.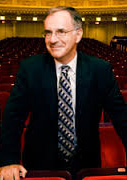 Clive Gillinson
Executive and Artistic Director, Carnegie Hall
He has a lofty title and clipped British accent, but Clive Gillinson's rise to power traces back to humble origins. After spending 14 years toiling in the cello section of the London Symphony Orchestra, he was asked by the self-governing group to be its managing director. He accepted and remained nearly two decades until Carnegie Hall came calling, in 2005. Credit Gillinson with keeping the Grand Dame of concert halls forever young, both in its programming and its bold, cross-continent education initiatives.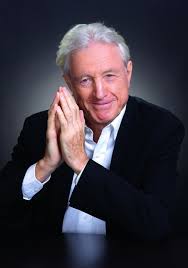 Klaus Heymann
CEO, Naxos
Klaus Heymann founded Naxos in 1987 to sell budget-priced classical CDs, mostly by unknown artists. Today, Naxos is the world's largest distributor of classical recordings, both of the Naxos label and others. An early proponent of digital music, Heymann led Naxos to put its entire catalog online for streaming in 1996; in 2002, he launched the Naxos Music Library for use by educational institutions and libraries.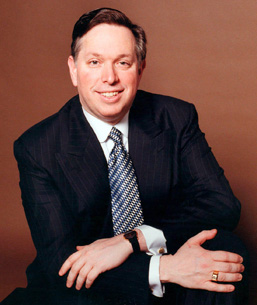 Michael Kaiser
President, Kennedy Center
Book author, consultant, international lecturer, and all-round cheer leader for innovation in the arts, Michael M. Kaiser serves in his free time as president of the Kennedy Center for the Performing Arts. He arrived there in 2001 and has completely transformed the place artistically and physically, to the point where it is now one of the major arts complexes in the world. In a former life he was a management consultant to some 50 major corporations and executive director of, among others, the American Ballet Theater and the Royal Opera House.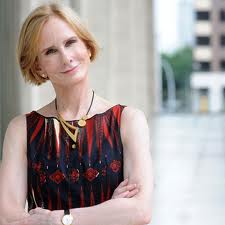 Jane Moss
Ehrenkranz Artistic Director, Lincoln Center
Many of the festivals produced by Lincoln Center have Jane Moss as their overseer: The Mostly Mozart Festival, the New Visions and American Songbook series, the White Light Festival, Great Performers, Midsummer Night Swing, and the free Lincoln Center Out of Doors summer series. She arrived as VP of programming in 1992 and was named to her current position in 2011.
Mover & Shaker Helga Rabl-Stadler

WHO'S BLOGGING


RENT A PHOTO
Search Musical America's archive of photos from 1900-1992.