---
Movers & Shakers: Jesse Rosen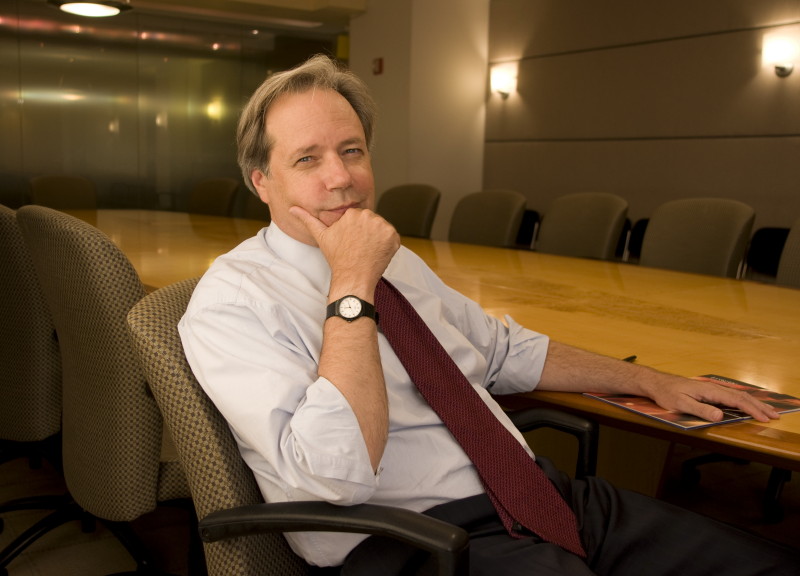 Jesse Rosen
President and CEO
League of American Orchestras
As the orchestra world continues to weather a particularly rough cycle, many people in Jesse Rosen's shoes would have despaired long ago, or at least run for higher ground. But even on the dark day last October when the New York City Opera and the Minnesota Orchestra announced irreparable losses, he mustered some positive words: "Let's not let it overshadow other recent developments that make for a more complete picture of what's happening in classical music," he wrote in his Huffington Post blog, citing evidence from an NEA study that classical music participation has been holding steady since 2008—coincidently, the same year Rosen became president and CEO of the League of American Orchestras.
During a decade of rising through the ranks at the League, Rosen played a central role in developing new programs, with a particular emphasis on the creation and dissemination of new orchestral repertoire. Music Alive, since its launch in 1999, has underwritten over 70 composer residencies with 54 orchestras. Ford Made in America has become the largest orchestra commissioning network in the country's history, with a focus on supporting small-budget orchestras. Its successes include Joan Tower's Made in America, commissioned and performed by a group of 65 orchestras after its 2005 world premiere by the Glens Falls (New York) Symphony (the recording was subsequently nominated for three Grammy Awards), and Joseph Schwantner's Chasing Light, performed by 60 orchestras following its 2008 premiere by the Reno Chamber Orchestra. He's also helped orchestras be better citizens of their local communities, partnering with the Ann and Gordon Getty Foundation to create community and investment grants and creating Orchestras Feeding America, a food drive involving 250 orchestras.
When the locked-out musicians of Minnesota Orchestra lost their music director, Rosen was not clinging to the past but thinking about the future, as manifested in the successful audience-building initiatives of the Cleveland Orchestra and the New World Symphony. These examples of two superb organizations signal to me that excellence and access go hand in hand and that the orchestral experience is both durable and flexible," he wrote. His vision, adaptability, and faith have made him an unflappable leader for America's struggling orchestras, even when blasted by critics, in particular the International Conference of Symphony and Orchestra Musicians (ICSOM).
Rosen was recently named one of country's 50 Most Powerful and Influential People in the Non-Profit Arts by the Western States Arts Federation (WESTAF): "When Rosen talks, people listen." But he is also no idealist. "Clearly, there is still plenty of hard work ahead of us," he said in a speech at the League's National Conference last year. "This is not the time to take your foot off the gas pedal. We must keep moving forward, and that means actively embracing and promoting change."
Mover & Shaker Deborah F. Rutter

WHO'S BLOGGING


RENT A PHOTO
Search Musical America's archive of photos from 1900-1992.