---
The Distribution Maze: Bring a Compass, Part I

No longer in the hands of a few, recording is anyone's game—for better or worse
Making a recording has never been easier. But the distribution options have never been more varied, complex, or in flux. Recordings can be a great marketing tool and/or revenue provider, but either way, you still have to get your music to market.
A Few Good Stats
Digital delivery of music is on the increase, but CDs still accounted for 57% o global sales last year, according to The Recording Industry in Numbers, a report from the International Federation of the Phonographic Industry (IFPI). In North America and Western Europe, the fastest-growing avenue for classical repertoire was not download but online sales of CDs. Classical consumers are not buying into the "access not ownership" route pursued by younger, pop-music purchasers. [See Musical America Recording Surveys]
Some countries—mainly China, Korea, and German-speaking territories—are also seeing a slight resurgence in classical LPs. Signs that classical enthusiasts in other markets are also returning to vinyl, which offers higher profit margins, may be a lifeline for the
sinking independent brick-and-mortar stores. According to Nielsen SoundScan, those outlets accounted for 67.0% o all U.S. vinyl
sales in 2011.
Digital growth allowed the global industry to show an increase of 0.2% lst year, but the classical sector's traditional heartlands of North America and Europe continue to see declines. In the top four markets, figures were -0.5% i the U.S., 4% i Japan, -6.1% i the U.K., and -4.6% i Germany. For classical in particular, distribution is not just about new technologies but also understanding local markets and their consumers.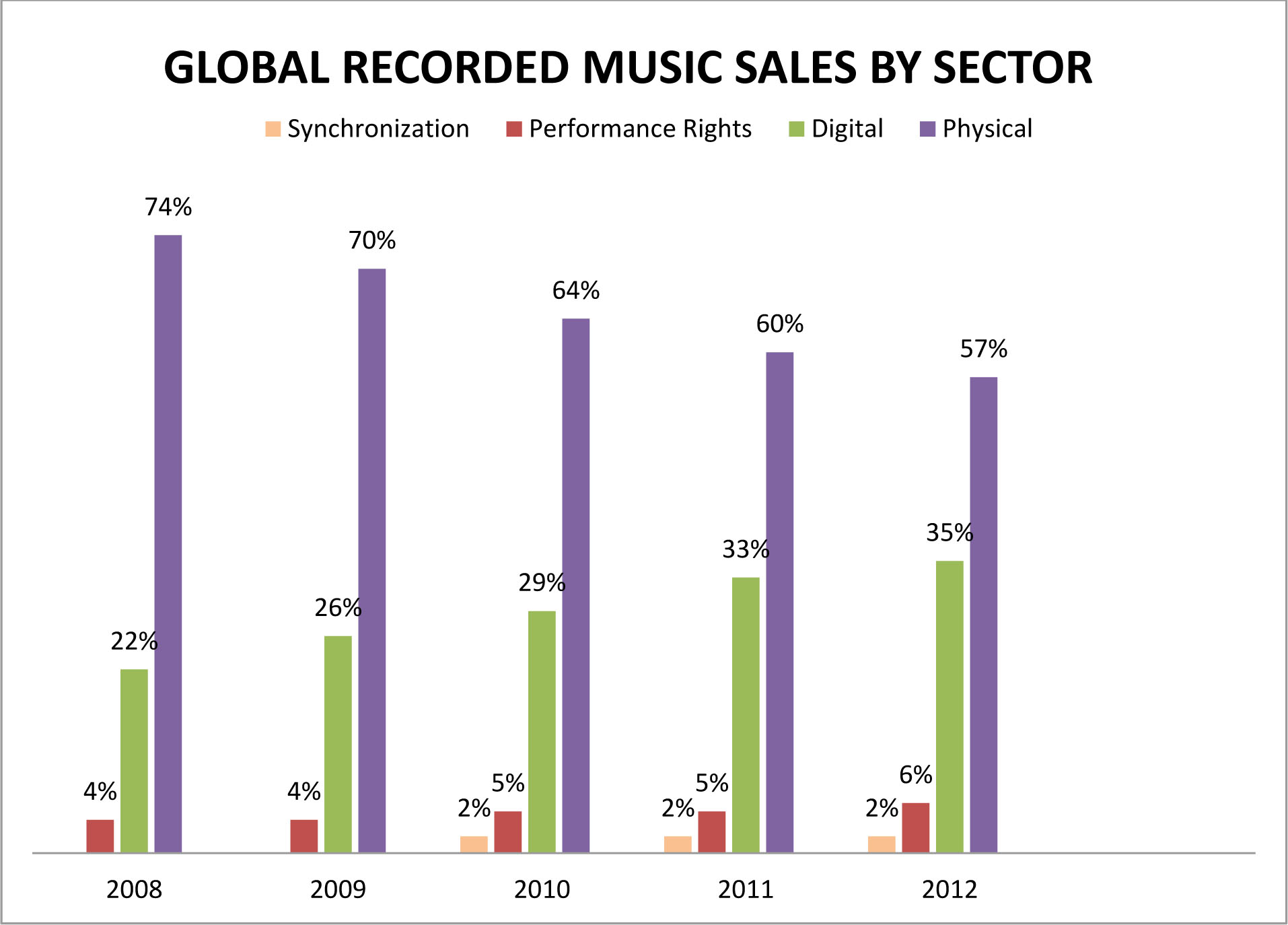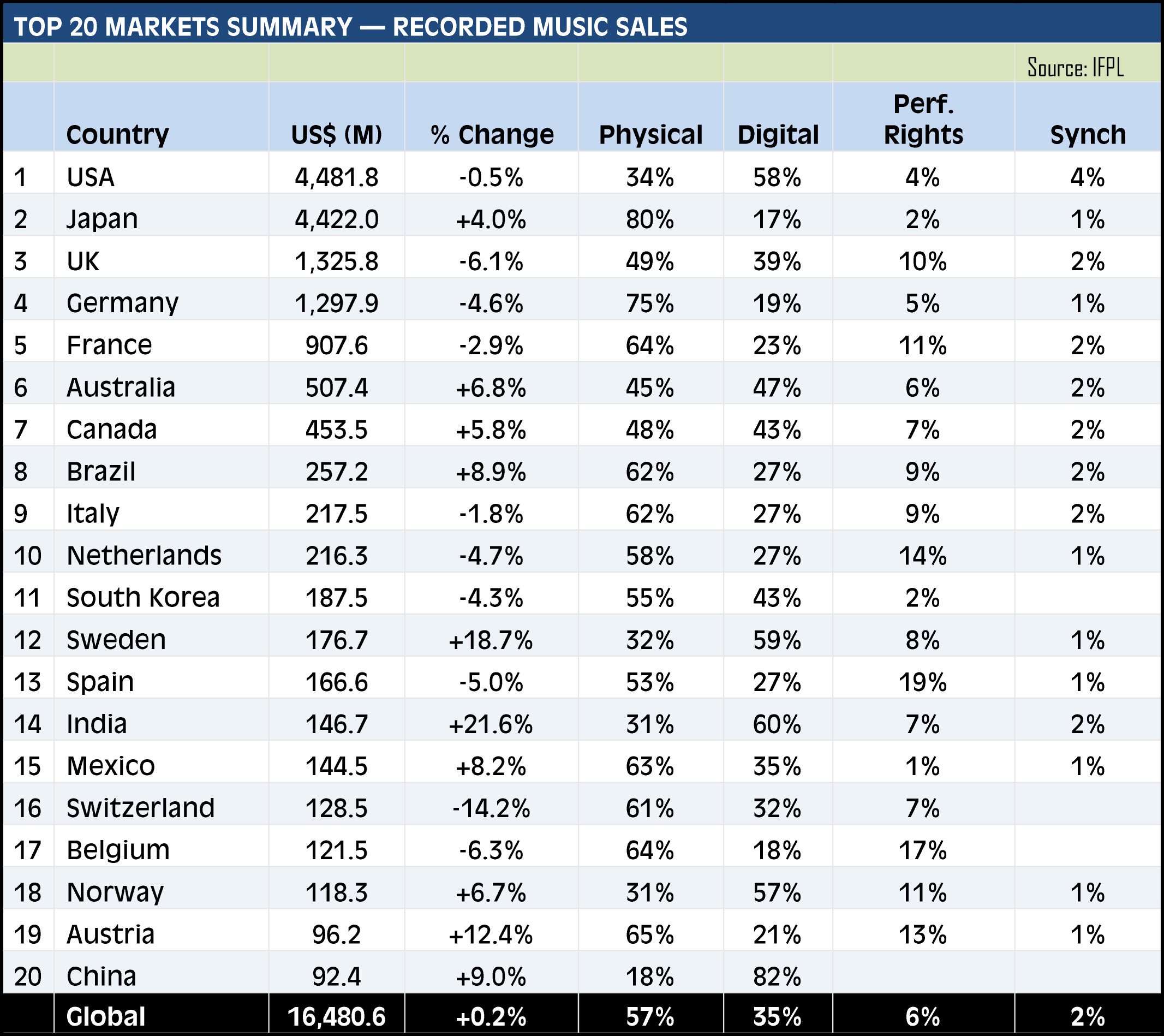 Source: IFPI Digital Music Report 2013
The Many Routes to Retail: Options for the Artist
I. Signing with a record label
This is the path artists have taken for over 120 years to get on record. But the path is narrowing, as labels small and large become more risk-averse. It is common these days for labels—majors and indies—to expect artists to cover recording costs, either by paying for a master tape up front or being paid an advance on royalties to cover the cost, which even for an album of chamber music can cost $16,000 or more. The norm is a 20% ryalty on a dealer price of about $18, so it would take sales of 10,000 just for the artist to break even.
Pluses
Breadth: The record company handles marketing, publicity, and distribution, leaving you free to focus on career-building and planning that next recording. Pianist Joanna MacGregor and the Brodsky Quartet are among musicians who re-signed to commercial labels because they found recording, producing, marketing, and distributing their own efforts too time-consuming.
Scale: Commercial labels—especially the larger ones—often have the size and release stream to strike marketing deals with retailers, including special in-store or web site displays, discount offers, or advertising campaigns. Additional royalties may come from reissues and compilations.
Impact: Being signed by an A&R department impresses some concert promoters and presenters more than issuing your own recording does.
Minuses
Control: Labels usually retain all rights to the recording and may distribute and use it as they see fit.
Insecurity: The contract may say it's a five-record deal, but if your first release doesn't sell, the label may well pass on the option for further recordings.

II. Going it alone, from production to distribution
Orchestras such as the Chicago Symphony Orchestra, the London Symphony Orchestra, and the San Francisco Symphony, along with choral groups, opera companies, concert venues, and individual musicians have set up their own labels. Online retailers such as Amazon, ArkivMusic and Presto, plus download and streaming sites enable them to reach a global audience without having to set up a network of international distributors. Sales through their own web sites and at concerts can also be significant.
When pianist Wu Han and cellist David Finckel (Musical America's 2012 Musicians of the Year) decided they wanted to record the Beethoven sonatas, labels they approached suggested Martino and Hindemith instead. "They were catalogue building," says Wu Han. So in 1997 they set up ArtistLed and their double-disc set of the Beethoven sonatas has turned out to be among the best sellers in their 16-disc catalog, frequently re-pressed in batches of 3,000. Available in CD only, recordings are sold exclusively through the ArtistLed web site and at concerts.
Pluses
Money: All trade revenue goes to you or your ensemble.
Control: You decide what to record, when, and where.
Brand loyalty: Your fans may feel invested in your recordings—sometimes literally. The Coro label of British group The Sixteen financed its recording of Handel's Saul by getting ten backers to invest $16,000 each and is looking to finance further recordings by tapping its 7,500-strong fan base.
Minuses
Risk: Potentially poor repertoire choices, lack of marketing expertise, inefficient distributors can mean costly failures.
Distraction: Grappling with myriad territories, currencies, and istribution platforms can take focus away from your artistic input.
The Distribution Maze: Part II
---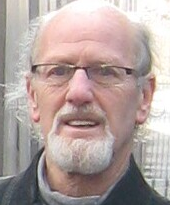 Australian-born, U.K. resident Phillip Sommerich has been writing about the entertainment and media sectors for nearly 35 years with an emphasis on classical music. He is the recording industry correspondent for Classical Music magazine and has written for Billboard, Music Week, Music & Musicians, BBC Music magazine, the Guardian newspaper, and others.

WHO'S BLOGGING


RENT A PHOTO
Search Musical America's archive of photos from 1900-1992.