---
State Bicycle Co.'s Facebook Success

State Bicycle Co. has seen its sales increase dramatically in the past year. It has also increased its Facebook fan base tenfold—from 4,600 to 46,000. And that's hardly a coincidence. This is a company that takes its social media seriously: In the month of July alone, it produced 80 pieces of content for its Facebook Page. Of those, 29 were written posts with a link, two were articles that referred to other web sites, 29 were images of bicycles, five were videos, and six were for events. While each post produced a number of likes, they were all designed to spur conversions or interactions.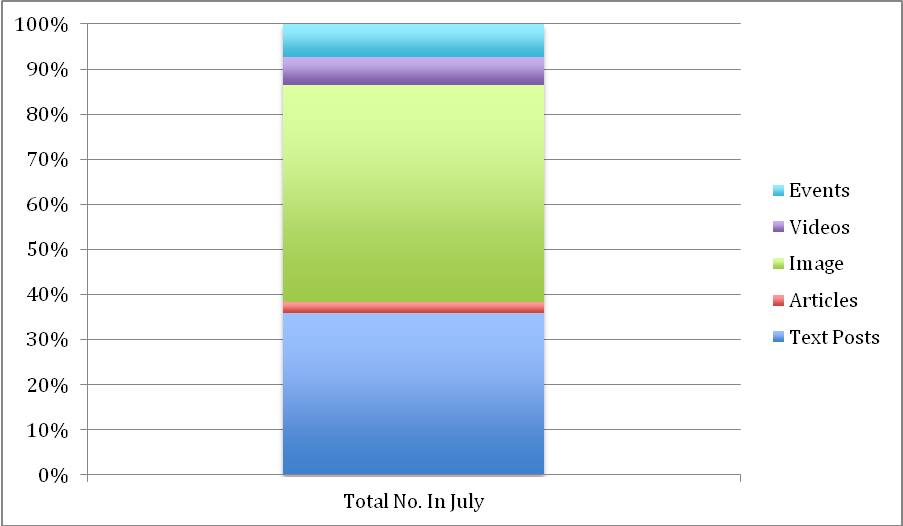 Images and text posts with links were the main engagement areas for State Bicycle's Facebook Page. Each color represents a percentage that each category of post took up of the 80 created in July.
The company uses a variety of tactics to increase its fan base. For example, each week it hosts a photo challenge; this week it's "Pets & Bikes."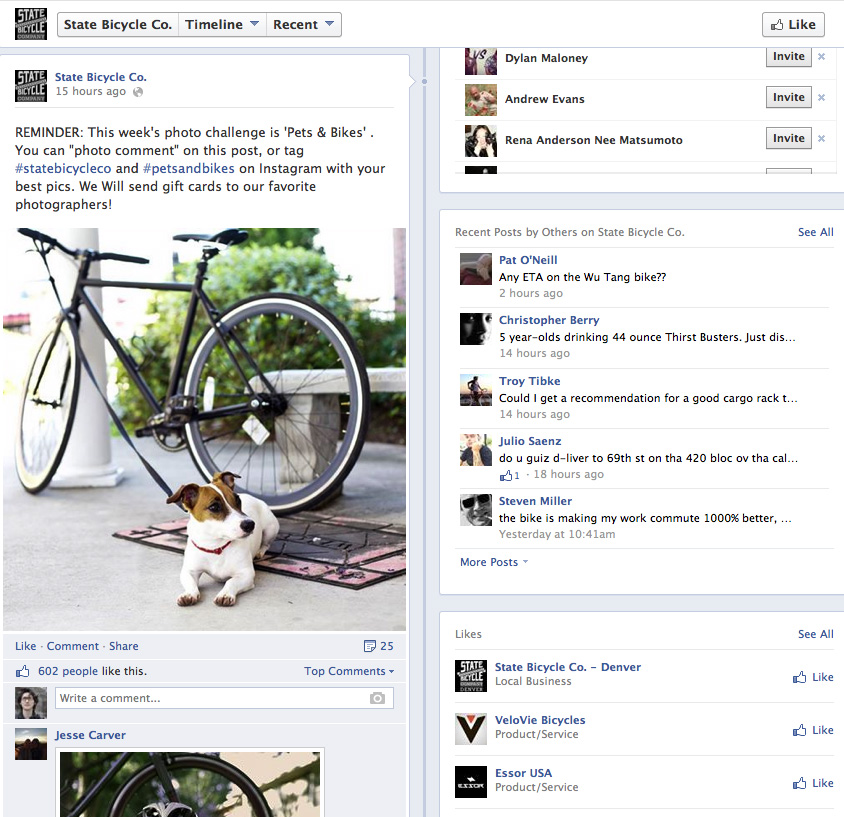 Participants are invited to post photos on Facebook and Instagram and the best one gets a gift card. By pairing up its products with cute animals—which Internet users adore—State Bicycle has come up with a fun, highly sharable way to increase its fan base.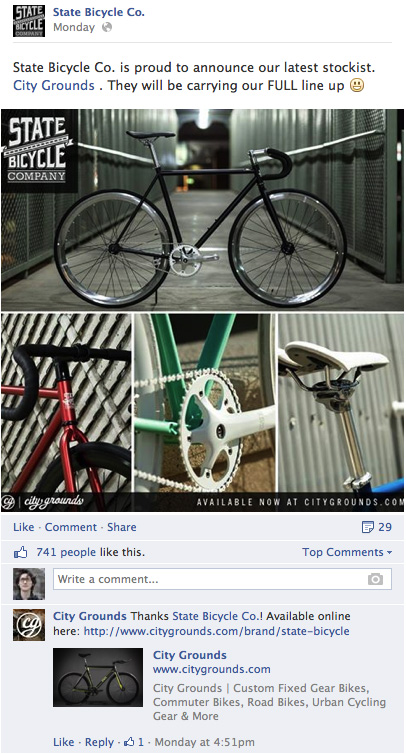 These high-quality closeup images of bike parts make for an attractive page design; the post also allows for quick sharing (note the 29 shares). Note, too, how City Grounds and State Bicycle managed to do some cross-marketing among their respective fan bases.

WHO'S BLOGGING


RENT A PHOTO
Search Musical America's archive of photos from 1900-1992.