---
Tracking Social Media: A Few Good Tools

Getting the right data is key to a sound business strategy
There's a famous quote about marketing that does an admirable job of describing the challenge faced by companies undertaking social media marketing: "I'm convinced half of all the money I spend on advertising is wasted; the trouble is, I don't know which half."
Social media and its crisscrossing networks generate reams of data, most of it easily measurable. Some of it is obvious, such as your friends and "likes" on Facebook, followers on Twitter, or views on YouTube. Other, more detailed data—the kind you need to make sound business decisions—is available through such tools as those outlined below. The key is knowing what information you need, and what to do with it.
Google Analytics: Designed to measure web site traffic patterns and traffic sources, Google Analytics is a fantastic starting point for finding the relationship between social marketing efforts and web traffic. You can see when traffic comes to your web site from social media sources, and how it behaves once it is there.

Facebook Insights: Facebook Insights lets you track your engagement tactics on Facebook and determine how successful they are. You might find that posting at certain times of the day or week work better than others, or that certain types of posts perform better than others. For example, posts with pictures might outperform text posts, but only on Tuesdays. The graph below shows that a "status" update reaches 4700+ people. However, a "photo" update generates more engagement via comments, likes, shares, and clicks. These clicks are important because they have the potential to drive people toward your web site. Understanding these Insights will help you determine the type of content you continue to populate your Facebook page with. [Please also see Five Steps to Using Facebook Insights]

Twitter Insights: Twitter has an advanced search engine that lets you find your fans and target influencers in your field that can help you spread the word about what you do. Word-of-mouth is just as powerful on social media as it is in real life, so getting the right people talking about you is key.
HootSuite: HootSuite is one of my favorite social media monitoring/measuring tools. You can analyze data across multiple social networks with it, and at the same time monitor conversations, keywords, and followers. [See also Listening with HootSuite]
Bitly: Using Bitly allows you to shorten links, making them more social-media friendly (especially helpful for Twitter). It also tracks the number of people who click through on a particular link, letting you trace back and see which individual messages were the most effective.
EdgeRank Checker: This is a convenient tool for tracking your Facebook efforts and determining their effectiveness. The higher the EdgeRank score, the more people have seen your post. Facebook is very careful not to give away its "secret sauce," so understanding why your specific score is what it is can be hard to determine. However, by looking at the daily pattern, you may be able to determine if any one of the following is helping or hurting our EdgeRank score:
Number of posts per day
Content of posts
The time of day and day of the week in which the content was posted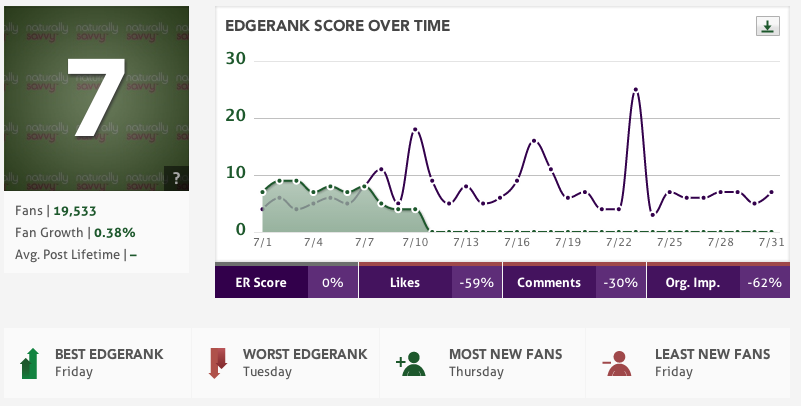 Twtrland: This is a web site that measures Twitter engagement and followers and helps you find your key influencers, thus increasing the impact of your Twitter presence. The illustration below is telling us that this account Tweets on average 20 times per day. Of these Tweets, 14% generate retweets while 78% generate a response. We also know that this account has a predominantly Canadian audience that has a slight female bias. This information can help us understand if the goals of our Twitter tactics are working or not. For example, what if this was an American company whose target market were men? By looking at this data we could assume that our Twitter strategy is off base.
---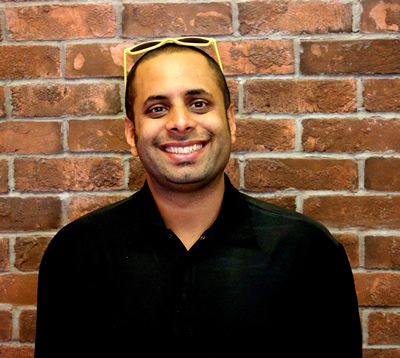 Karim Kanji is a digital strategist and cofounder of thirdocean.com, a Toronto-based firm that helps companies utilize digital and social tools to strengthen specific business needs. Clients have come from a range of industries, from health, gaming, and banking to sports, music, and fashion.

WHO'S BLOGGING


RENT A PHOTO
Search Musical America's archive of photos from 1900-1992.