---
A Few Predictions for the Year 2022

What does the future hold for the industry? Fewer orchestras? More new operas? IC-chip-playback for the eardrum? We asked some of the field's best and brightest to predict The State of the Art in five to ten years. Here's what they said.
---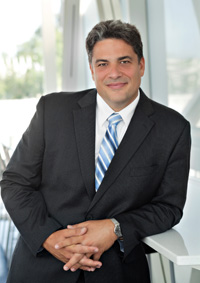 David Stull, Dean, Oberlin Conservatory
Prediction: Self-governed artist ensembles
I am excited about the success of artist-driven ensembles. Their new organizational models emphasize adaptability, a sustainable financial model, and a vision of how to produce art that it is special for audiences—something they can't get from an electronic device.
Artists now have skills and savvy to build teams and accomplish tasks. A prime example is ICE [International Contemporary ensemble], led by Claire Chase, who was just named a 2012 MacArthur Fellow. ICE is completely adaptable; 33 players at Mostly Mozart in Avery Fish Hall to three players in a cafe. That enables the group to work in a multitude of venues and locations and gives it a lot of latitude in picking genres. It doesn't have to worry about maintaining a concert hall, so the dollars it takes in go to the musicians. ICE has also expanded the canon; through a Mellon grant, the players have been able to link the compositional process between themselves and composers with vision, so that they are thinking, among other elements, about how they are presenting works to audiences.
While these new entrepreneurial endeavors will not necessarily dominate the classical music landscape, they will fill in the spaces where traditional models are no longer working. Some traditional institutions are healthy: the Los Angeles Philharmonic is on fire, for example. The Met HD broadcasts have been hugely successful. And if they have an impact on local opera companies, maybe the key there is for the local company to partner with local movie theaters. That kind of thinking is also entrepreneurial in nature. Where there is leadership in communities, the arts will thrive.
---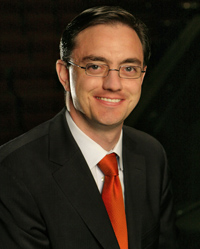 Timothy O'Leary, General Director, Opera Theater of Saint Louis
Prediction: New operas addressing current issues
One of the great things that is happening is the exuberance for new work. Opera companies and audiences are getting on the same page in recognizing that opera is not either music or theater, but both. Composers increasingly seem to care about this and about [audience response]. If the opera company lives up to the promise of both great music and theater, the audience is increasingly unbothered by questions of genre.
Another hopeful sign is that much of the new work addresses contemporary questions and topics. I feel like we have finally moved out of the 19th century and that we don't have to tear it down to be in a new era.
[The viability of] opera has proven itself over and over for 400 years. Successful companies can avoid the audience attrition we've seen in other art forms; we can tell stories that are relevant and moving. We also have the opportunity for the opera audience to evolve into something that looks more and more like the population at large. I think companies are waking up to the idea of lots of cultural influences and diversity among both creators and casts, and that this will, with a genuine [commitment], lead to vibrant, diverse 21st- century audiences.
---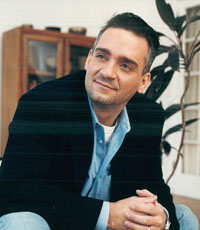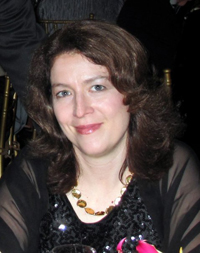 Albert Imperato & Jessica Lustig, Founding Partners, 21C Media Group
Prediction: New online audience experiences
Classical music doesn't ever really boom, but it doesn't bust either. There's a built-in strength, and a wide variety of people with passion for it. It has resilience.
The growing role of digital technology and the online experience are already having a transformative impact. Webcasting of concerts is an encouraging trend, especially of such big events as the Philharmonic 360 concert at the Park Avenue Armory in June.
There is a massive online audience; in 18 months, 76,000 people all over the world watched a master class by a London Symphony Orchestra contrabassoonist! We have better tools than ever for finding people interested in what we do, and for delivering highest quality work to them.
In another area, as orchestras of all sizes and varieties move out of concert halls and into different venues, audiences are enlivened by just walking into unfamiliar spaces. There's a deadening aspect to the traditional concert ritual; people who come for the first time sense that the audience is not excited and think, this is not for me. Audience excitement, like the roar of a crowd at a baseball park, is very underestimated in our field, and that sense of energy can create its own multiplier effect.
One other trend is the increased focus on the atmospherics of concerts, using lighting, film, or photography, like Leif Ove Andsnes's "Pictures Reframed" recital,
which included a video component. Artists and artistic organizations that understand the importance of innovation will be the ones that succeed. Business as usual will yield diminishing results.
---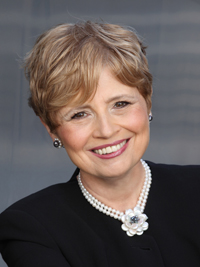 Deborah Borda, President and CEO,
Los Angeles Philharmonic
Prediction: Partnerships in technology
The orchestra is a microcosm of society, and we are facing a rapidly evolving universe of challenges and opportunities. It can't be seen in a vacuum. To make a somewhat Darwinian and draconian prediction, in five to ten years the most flexible and imaginative will survive, but we shall all be changed.
What will those changes be? We need to think very seriously about new forms of access, and to make true access on a grander scale possible, more nimble and flexible music generators are required. This means everything from new formats to changes in the way musicians see themselves and their role in society, and the way institutions perceive themselves. Also, in addition to the artistic imperative, we must consider the social imperative.
How do we imaginatively make technology our friend? We have to harness methods we don't even know yet, and be ahead of curve, not behind it, as we have been. Managements and musicians need to work together and create methods to be partners in technology. Also, the competition for the leisure hour is more intense, and there's an inexorable decline in the subscription system. How do we reboot and address the new way people will buy tickets and attend concerts?
These are challenges that we can manage. There's a lot of hope right now. I have tremendous hope for the young musicians coming out of music schools, seeing how they relate to audiences and perceive their role in the world. Venezuela's El Sistema has fired the imagination; our YOLA [Youth Orchestra of Los Angeles] program is a model of how it can work here. I think it could be a Trojan horse for music, sneaking it back into the walls, and returning music to the center of discourse in our society.
---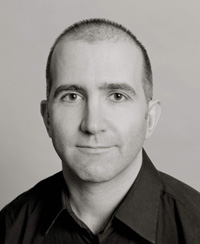 Alex Ross, Author,
Music Critic, The New Yorker
Prediction: Alternative venues, livelier programming
I'm on the optimistic end of spectrum, but I've been shaken in past few months by the sudden swarm of orchestras in crisis. I've always had the feeling that the music itself will continue to be played indefinitely, but the institutions are another matter. These organisms that seemed essential to survival of music may turn not out to be. I am more worried about the money to pay for these institutions at the top of the structure than I am about the audience. We are coming to a point where there needs to be some painful evolution in how these institutions operate.
The explosion of orchestras and opera houses after World War II was great, but were there ultimately too many to be supported over the long term? The downside of the remarkable professionalization and the raising of standards is that all those skilled musicians expect to be paid in respect to their talents, which may be unsustainable. How tragic, if the audience was still there, but we couldn't pay musicians, the stagehands, and everyone else. In a drastically changed landscape, how will we hear operas and orchestras? There's no model in existence except for an expensive one.
On a more positive note, 20 years ago, concerts in New York were all about Lincoln Center and Carnegie Hall. Now we have an explosion of alternate venues and new music ensembles. The scene is livelier, and more diverse, healthier in a lot of ways. The programming is livelier, with more 20th-century music, redressing the balance of past and present in the classical repertory. New music could also be a way for the older institutions to bring in the younger audience: the LA Philharmonic model, adopting multiple identities, is very successful.
It's different in Europe, where subsidy and media presence have made classical music and new music part of the wider spectrum of modern cultural pursuits, along with art and literature. In Europe, the image of opera in an average person's mind is something contemporary, like a crazy Calixto Bieito production; here, it's the most stereotyped image of the oversized woman in the Walküre hat. That holds people at bay—who wants to plunk down $150 to venture into a world that's treated unappetizingly in mainstream media?
In the new music scene, it's a confusing moment. There's no lingua franca or sense of style. Every innovation put forward in the 20th century is still alive and well, and new ideas are being added, as is technology. There's a dearth of younger voices who have really found a strong identity; with the availability of music of every style via the Internet, you get a large number of works that are a pile-up of influences. That was true in 1920s as well—I would compare our time to that. It was also boom and bust, a profusion of styles among younger composers. I find it tremendously exciting.
I'm reluctant to make predictions. I would not want my prediction of where things are headed to prevent me noticing something else! One constant in music history is that you never know what's coming around the corner.
---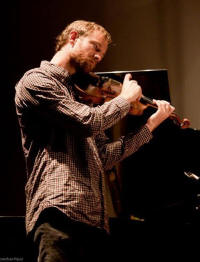 Matt McBane, Composer and Founder,
Carlsbad Music Festival
Prediction: Controlling our own destiny
Many young composers and musicians like myself don't see classical music as being so removed from other genres of music, which is a really notable change. Also, people in my circle of colleagues and collaborators are taking an entrepreneurial approach to our careers: We form ensembles, create our own performance opportunities, and start festivals, collectives, and record labels. There has been a lot of that activity in the last five years. For me, the big inspiration was the Bang on a Can institute at Mass MoCA that I attended in 2002, the summer I graduated from college. That's where I met lots of my musical friends; everyone in my immediate musical world has been there.
Now that I am 33, and the things we started have been around longer, I'm curious to see how they continue to grow, and how the people who started them can reshape the landscape of contemporary music and classical music. The Carlsbad Music Festival is so much farther along than it was when I started it 10 years ago. Our budget grows by 20 percent every year; we've built it enough to pay three people to work part-time year-round. The infrastructure is in place to last 10 years more.
We are not taking over the landscape; we are creating our own ecosystem, through grass roots. We don't have to wait for gatekeepers to give us the OK to make a career. My teachers' generation of composers was the least powerful—their careers were at the mercy of performers and presenters. As performers and presenters ourselves, we have control over our own destiny.
At the same time, the entrepreneurial work gives you a profile. My group Build plays in performing arts centers as well as clubs and galleries. To build a healthy career, you need mix of grassroots and access to the organizations with bigger budgets.
What you need when you are 25, 35, or 45 is different, and it remains to be seen whether we will be able to have middleclass incomes. People are using all their creativity to make … their lives in music. There's no guarantee that you can get one of the jobs—orchestral musician or academic—that used to provide that middle-class income, or that it would be something you would want.
---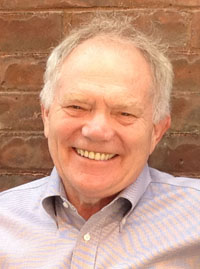 David Bury, Management and Fundraising Consultant, David Bury & Associates
Prediction: Crowdsourcing for raising funds
There's a group of 100 or more ensembles around the country—like ICE and the Prism Saxophone Quartet—that are being remarkably creative. They have a distinctive, curatorial programming mindset, and their leaders network like mad, so they build relationships with presenters and other ensembles. There's a new entrepreneurial spirit that makes these groups contemporary even if they are not playing contemporary music. Other new trends include the higher profile of composers and efforts to engage audiences directly in the music, in a variety of ways.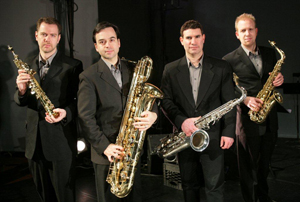 The emergence of social media and crowdsourcing technology has brought potent marketing and fundraising capabilities at low cost to anyone who is computer savvy. The arts represent the largest percentage of Kickstarter users, for example. An emerging ensemble or choreographer can do project-based funding in a way that was not available before. This has changed the rules of the game: People don't need to be sophisticated in the traditional methods, such as grant writing or board development, which means that there is a dynamism and capacity that wasn't there 10 years ago.
In general, there is a shift in focus toward individual donors. The world of institutional funding for the arts has not grown significantly, but the level of demand is not diminishing. That is forcing groups to look for other sources of support. Traditional fundraising avenues are still valid, of course, but since [raising money] is more competitive, groups are looking at where they can get the best return. There are a still a handful of important institutional funders, particularly in markets like Philadelphia, San Francisco, and Minnesota, that support groups that have proven themselves.
Can these emerging organizations become institutionally viable? Yes, but they have to be remarkable curatorially, artistically, and institutionally. ICE and The Knights are two examples of that. Right now in New York, we're seeing for the first time a new generation of really interesting entities on the level of St. Luke's, Orpheus, and the American Composers Orchestra since those groups emerged 30 years ago.
---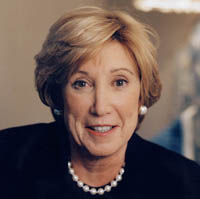 Robina Young, Producer and Co-Founder, Harmonia Mundi USA
Prediction: More new delivery methods
Will recordings survive? Sure they will. People have loved and needed usic from the beginning of time. The difference going forward will
clearly be the method of delivery. CDs per se may not survive the five-to-10 year timeline, but recorded music will. And hopefully there will still be a need for producers and sound engineers!
So out with the old and in with the new—all manner and means of delivery, some of which haven't been invented yet. These are interesting and challenging times. It's never been easy or economical to produce good classical music, but if we don't have hope, we may as well pack up!

WHO'S BLOGGING


RENT A PHOTO
Search Musical America's archive of photos from 1900-1992.