---
Rising Stars in...Education

Gretchen Nielsen
Director of Educational Initiatives, Los Angeles Philharmonic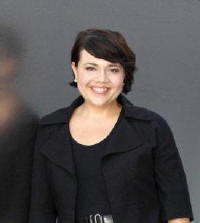 When Gustavo Dudamel was named its music director in 2007, the Los Angeles Philharmonic was quick to launch YOLA (Youth Orchestra LA), its own take on El Sistema, of which Dudamel is the world-recognized model graduate.Gretchen Nielsen, who designed and built YOLA, has thus been at the forefront of El Sistema-inspired work in the U.S. With two sites for its afterschool music programs, YOLA not only serves 500 children, ages 2–17, it also has become a catalyst for social change by partnering with local community
organizations that specialze in the social services. Under her leadership, YOLA has become a national center for sharing information about El Sistema. In January, a new partnership among YOLA, the LA Philharmonic, Longy School of Music, and Bard College, welcomes its first class in a master's program for music teachers in El Sistema techniques.
Nielsen, who studied German, visual arts, and voice in college, learned arts management through an OPERA America Fellowship and jobs at the Baltimore Opera (box office and marketing) and the LA Master Chorale (education). She worked in education at the LA Phil from 2000 to 2005, and after a year in New York, was recruited back to the orchestra to start YOLA. In addition to building YOLA, she has used it to focus the LA Phil's education programs.
"Education programs can be a laundry list, with no connections. With YOLA, suddenly there were organic symmetries. Our high school composer fellows write pieces for YOLA. We moved our school programs around the YOLA sites. When the kids in the school residencies have learned a piece singing or playing recorders, they perform on a YOLA neighborhood project day, and they see where they can be if they choose to opt into the afterschool (YOLA) program. We have moved neighborhood concerts into locations around the YOLA sites. We're busting open the walls. We're really invested in these communities."
Nielsen calls El Sistema "the dream realization what was possible" in how orchestras could be relevant to their communities. "The goal doesn't have to be social change, but just realizing that an orchestra has that power begins to shape choices about how to do programs."

WHO'S BLOGGING


RENT A PHOTO
Search Musical America's archive of photos from 1900-1992.