---
Mobile Vendors: Just a Few

Please note that this list is intended as a sampler and is by no means comprehensive. Independent research is highly recommended.
Touch Press
Purpose: iPhone and iPad apps.
Features: High-end boutique apps specifically designed for advanced phone/tablet features such as interactive video playback. Great for specific bursts of buzz.
Users:
London Philharmonia ("The Orchestra"), Faber & Faber ("War Horse"), the Royal Collection ("Leonardo da Vinci: Anatomy"), University of Chicago Press, National Geographic Channel.
Pricing:
Proprietary custom work.
Purpose: Apps for iPhone and Android, plus mobile site.
Features: Suite of palm-size customer relations tools many older web sites lack—streaming music, video and audio on demand, push notifications, tie-ins for Facebook and YouTube, a blog. Provides pass-through link to your online web site ticketing.
Users: Composer Lera Auerbach, Lucerne Festival, Pacific Symphony, Nashville Symphony, YouTube Symphony—among hundreds.
Pricing: $500-$10,000 annual, based on budget.
Purpose: Apps for iPhone and Android, plus mobile site.
Features: Same as InstantEncore plus tie-ins to central Tessitura box office with streamlined interactive ticketing for mobile thumbs.
Users:
Westport Country Playhouse, Spoleto USA Festival, Berkeley Rep, Houston Symphony, Nashville Symphony.
Pricing:
At member request.
Purpose:
Apps for iPhone, Android, plus mobile site.
Features:
Palm-size suite of tools with focus on ticket sales and donations. Select-a-seat for Tessitura users. Events by date, event, keyword, or calendar. Customer relations tools include Twitter and Facebook tie-ins, flow-ins from YouTube and Flickr pages, maps, streaming, video, and audio on demand.
Users:
Seattle Symphony, Roundabout Theatre Co., Musica Viva, San Francisco Opera.
Pricing:
$500-900 monthly, $100 more for select-a-seat.
Purpose: Mobile sites, and web sites responsive to mobile.
Features: Free and inexpensive templates ("themes") and add-ons ("plug-ins") for site creation, offered by a community (once mostly bloggers) favoring open sharing. Some web site design and hosting providers for arts organizations, such as Venture Industries, use their own customized WordPress platforms.
Users: eighth blackbird, Toledo Museum, BBC America, Austin Lyric Opera.
Pricing: Typically free or less than $100 a year for do-it-yourselfers. (Custom host/providers who use WordPress charge for their custom work, of course.)
Purpose: iPhone, iPad apps for presenters; apps or mobile site for concert-goers.
Features: Mobile ticketing for general-admission events and festival passes. Concert-goers pay by PayPal and Google Checkout. Tickets are paper or paperless. "Event Manager" and "At-the-Door" apps take care of check-ins and onsite ticketing.
Users: New Year's Eve London 2012; New York City Governor's Ball Music Festival; Cellists Unchained Chicago.
Pricing: Free if event is free. Otherwise pay as you go—2.5% per ticket plus 3% for credit card processing—deducted before presenter is paid.
Features: Mobile strategic thinking as a component of virtual and physical branding, site considerations, and over-arching customer relations strategy.
Users: Steppenwolf used POPAgency; Brooklyn Academy of Music used R/GA; New York Philharmonic and Houston Symphony used Chemistry Communications.
Pricing: Proprietary custom work.
---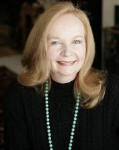 Nancy Malitz is the publisher of ChicagoOntheAisle.com. She has been writing about the intersection of the arts and technology most of her career. She developed some of Gannett Media's first newspaper web sites and worked on strategic projects for media change.

WHO'S BLOGGING


RENT A PHOTO
Search Musical America's archive of photos from 1900-1992.