---
Mobile Solutions: Houston Symphony

Houston Symphony
100th anniversary web redesign uses consultant plus InstantEncore
Issue: With the Houston Symphony's 100th anniversary approaching, and with it a new logo and vivid color palette, came a web site overhaul in consultancy with the Pittsburgh creative and digital agency Chemistry.
Mobile Factor: During initial planning, which involved an outside agency, the Houston Symphony considered changing the web site over to a responsive web design that would also service mobile phones and tablets. "But we decided against it." said Senior Director of Marketing Glenn Taylor. "We have had the InstantEncore app for three years, and we were happy with it."
The popular app has a palm-size events calendar and feeds from the orchestra's social networks such as Facebook and YouTube. IPhone and Android users have their own dedicated apps. "And we have a mobile web site version of the app that looks just like it for other mobile devices," Taylor said.
Challenge: Making the Houston Symphony web site responsive would have been expensive, Taylor recalled: "Chemistry said, 'This will change the game of the whole project. You have so many pages, it would up the cost and time quite a bit.' To be responsive you have to come up with four or five different versions of each page—large, horizontal, vertical, phone size, regular browser window. It felt like overkill."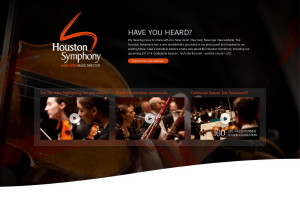 Solution: The orchestra upgraded the mobile app to sell tickets in real time and to gain coordination with Tessitura. "Prior to that, the mobile app was just a gateway, a phone number," Taylor said. The team also made the web site home page responsive—the design sleek, the structure simple and the content central.
Cost: The InstantEncore package is a lease depending on an organization's budget, from $2,500 to $10,000 annually.
Ahead: "We will continue to add enhancements in terms of design and coding implementation," Taylor said. "But we are done with the big things for now."
eighth blackbird: $40, two sites, sweat equity, and WordPress
Steppenwolf Theater Company: $400,000, web redesign, link to Tessitura via CloudTix
Brooklyn Academy of Music: Pro bono web site overhaul plus mobile ticketing
---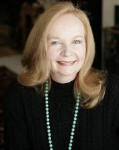 Nancy Malitz is the publisher of ChicagoOntheAisle.com. She has been writing about the intersection of the arts and technology most of her career. She developed some of Gannett Media's first newspaper web sites and worked on strategic projects for media change.

WHO'S BLOGGING


RENT A PHOTO
Search Musical America's archive of photos from 1900-1992.