---
Turning Likes, Friends, and Followers into Donors
You shall reap what you sow
Nonprofit organization DoSomething.org turned to YouTube in 2011 to pull in donations by posting a funny and slightly raunchy video (since removed) that scored a whopping 1.5 million views. DoSomething.org leaders were thrilled. The organization, which helps teens achieve social change, also pushed the video link on Facebook. By any measure, it was wildly successful exposure.
But in terms of achieving its goal—donations—the campaign was a total flop. Not a single person donated to the cause, despite all those video views.
"It was an eye-opening moment," says Jeff Bladt, director of data products and analytics for DoSomething.org. "It went from being such a good feeling of success to such a womp-womp feeling for everyone."
Clearly, collecting thousands of social media friends and followers or even more than a million video views does not always translate into donor dollars.
Vanity vs. dollars
"Facebook likes are a vanity metric," notes John Kenyon, nonprofit technology educator and strategist. "Just measuring yourself by how many likes you have on Facebook is not really helpful in terms of obtaining new members or donations."
Nonprofits are certainly using Facebook, Twitter, and other social media sites more regularly in hopes of raising cash for their causes. The NTEN Benchmark Study 2012 found that 46 percent of nonprofits were fundraising through social networks and social fundraising platforms. And based on an analysis by MDG Advertising, raising money online for causes has more than
doubled in the last five years.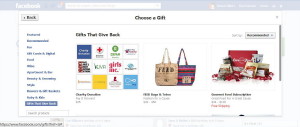 In October 2012, Facebook added Gifts that Give Back, making it easier for users to give on the social network. MDG found that the average donation through social media has increased annually, with $38 being the average donation in 2010, compared with $59 in 2012. And social giving increased 21 percent in one year alone—between 2011 and 2012, according to Network for Good.
Lessons from the Front Lines
If you're planning to take the plunge using social media to raise dollars, here a few pointers from your colleagues.
Keep the tone consistent from one medium to the next. As DoSomething.org discovered, its video engaged viewers with its witty dialogue, yet when people clicked on the organization's web site, as about 60,000 people did, they were abruptly greeted with a much more somber emotional plea.
"Where we realized we failed was in the fact that our web site didn't match the same sort of tone in our video," Bladt said. "There was this big disconnect for this group of traffic. We found that people who came from the video spent under 10 seconds on the site, and 90 percent left without clicking on anything else."
The team learned that it had to provide social media users with a "unified experience," Bladt said. "We call it respecting the medium. When you ask people to go off Facebook and onto another site, you need to understand that they're following you in the mindset you left them with on Facebook. That's an important lesson we learned about social."
Avoid the corporate look. DoSomething.org experimented by posting the same material on social networks, one with the organization's logo and another without. The pieces without the logo got far more interaction. "When you make people feel like they're just pushing your marketing around, you limit how far things can spread," says Bladt.
Make the message match the medium. "You have to focus on creating content that's naturally sharable," says Bladt, "and then every now and then you can sneak the vitamin in there with a call to action."
Carlo Cuesta, managing partner of Creation in Common, which provides branding, strategic planning, and board development for nonprofits, echoes Bladt's point. "Many people make the mistake of using social media sites as bullhorns to get their messages out in a loud, bold way and shove it down people's throats. That's not what social media is for."
Meet them halfway. "Social media is about building relationships," continues Cuesta, "about really understanding where your stakeholders are at, what their perceptions and interests are, and what causes they are aligned with so you can meet them there. A social media campaign will fail if you don't have a community galvanized around you first."
Make it easy. To raise money for Somalia relief, the American Refugee Committee partnered with Music for Relief and created the I Am a Star campaign.
Using social media to direct people to the I Am a Star Facebook page, Music for Relief agreed to donate $5 for every action someone took on the page, whether it was posting a comment or a photo or video. ARC ended up taking in $100,000 in donations for Somalia relief efforts.
"A lot of nonprofits are looking for people to get up and do something," says Brent Hines, roving correspondent for ARC. "This was an easy way for people to do something good and they didn't have to get off the couch."
Create a narrowly defined call to action. After building a sense of community on social media sites, consider the right call to action, one that targets raising money for a specific purpose over a limited period of time. Consider asking people for more than money; encourage them to share stories or upload videos to express their support, for instance. "Here's the thing about the social media audience and where we're heading with online giving," Cuesta said. "People want more than just to give dollars and cents. They want to be involved and engaged in some real way."
Remember your manners. If and when the money does come through, be creative in thanking folks publicly, perhaps by posting a thank-you video from performers or pictures of the new rehearsal space they made donations to. "A lot of nonprofits fall down in thanking people," says Cuesta. "It's very important because even people who don't donate might see it, which might increase the likelihood that they'll donate next time."
Particularly if they're already friends or followers.
---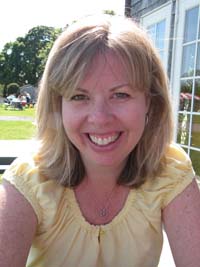 Dina Gerdeman is an award-winning reporter and editor with nearly 20 years of experience. For the past three years, she has worked as a freelance writer and editor, developing content and editing copy for Web publications such as CMO.com; Harvard Business School's online publication; Health Resources In Action, a Boston nonprofit organization; and TechTarget.

WHO'S BLOGGING


RENT A PHOTO
Search Musical America's archive of photos from 1900-1992.