---
How to Get the Most Out of Your Ticketing Investment Dollar

It's very simple, really: collaborate
Ticketing systems comes in all shapes, sizes, and price ranges. For most organizations, the sophisticated high-end systems are out of reach. But there are a few ways to take advantage of their features without breaking the bank.
Umbrellas
Umbrellas are legally distinct corporations (nonprofit or for-profit) that provide administrative services to a number of arts organizations; they can also be large arts organizations that incorporate other, smaller ones. Partnerships, on the other hand, bring multiple organizations together without the oversight of a single governing institution.
The Kennedy Center does its own presenting and producing but at the same time serves as the umbrella for the National Symphony, the Washington National Opera, and the Susan Farrell Ballet. The Center is a 501(c)(3) that provides administrative services, performance and office space, and technical support for its resident organizations. It also handles all ticketing, from hiring box-office staff to buying ticket stock to licensing and maintaining software (Tessitura).
The Pittsburgh Cultural Trust (PCT) is a different kind of umbrella, overseeing and providing services to members of the city's 14-block arts and entertainment/residential neighborhood called the Cultural District. PCT owns, manages, and/or leases the theaters and art galleries in the district and in some cases acts as a co-presenter. Its Shared Services Department handles bulk purchases of office essentials, negotiates health-care benefits, maintains a shared database, launches joint marketing efforts, and takes care of all ticketing. PCT is the world's largest multi-organization user of the Tessitura platform.
Partnerships
Partnerships come in a variety of ways, but each strives for a common goal.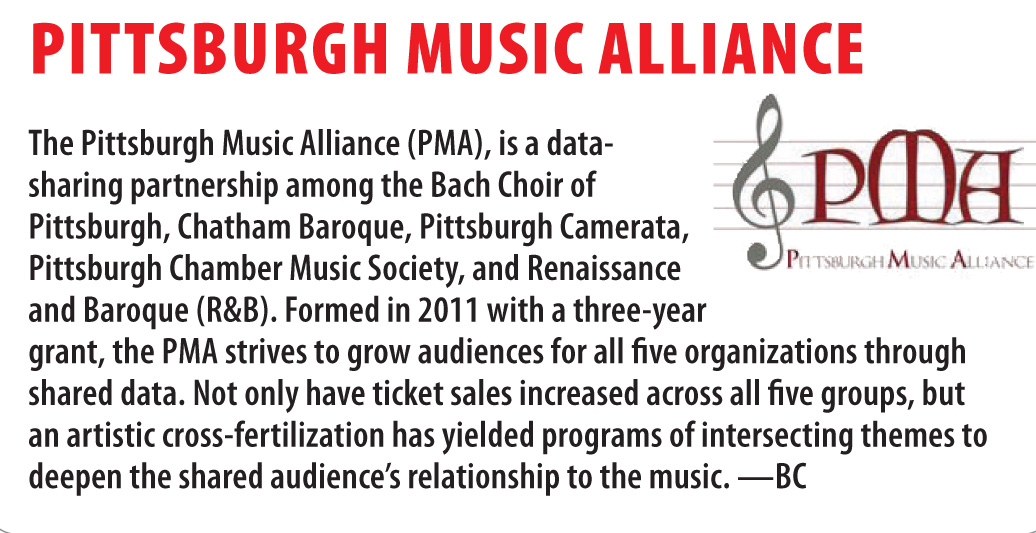 A small children's theater company might be the perfect partner for a large, multi-genre general presenter. On the other hand, an all-music partnership might fail for reasons of competition or lack of clear objectives. For-profit organizations can partner with nonprofit ones, arts and non-arts partnerships can work as well. There are risks, however, as Chris Walker outlines in his article
Arts and Non-Arts Partnerships
.
"At stake are reputations, constituent relations, organizational missions, and investments of time, money, and expertise if a project does not go well."
A partnership might be as simple as sharing one data administrator among multiple organizations that use the same ticketing software. Few arts groups with budgets of under $10 million need a full-time data administrator, and even fewer can afford one with the appropriate expertise.
When organizations collaborate through partnerships or umbrellas, they benefit from the "all boats rise" theory. Competition doesn't have to be an issue: Studies show that people who attend more than one event per year are inclined to attend many.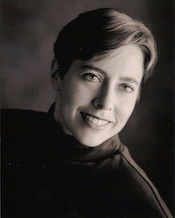 Brett Ashley Crawford, Ph.D., is an assistant teaching professor of Arts Management at Carnegie Mellon University's Heinz School of Public Policy and Management. She has extensive experience as an arts manager.

WHO'S BLOGGING


RENT A PHOTO
Search Musical America's archive of photos from 1900-1992.