---
Ticket Pricing: Technology Replaces the Crystal Ball

If you want to know what to charge and when, look to the data.
How much are tickets to see
What a Feeling: Flash Dance, the Musical
at the Houston's Hobby Center? Well, it depends when you buy them. Grab them when they first go on sale and you'll get the best price; wait until the show is 70-percent sold, and the price goes up $5. Wait until it's 75 percent and you'll pay $10 more. In fact the price goes up $5 every time venue capacity increases five percent.
It's a system used by David Greiss at Theater Under the Stars (TUTS), the presenter of
What a Feeling…
at the Hobby Center. Improvements in TUTS's
Paciolan
-powered
ticketing system have made it possible to automatically change ticket prices; in the past, they were adjusted manually—a huge headache for box office staff.
Thanks to technology, it's now possible to adjust prices in real time; high demand on sales can lead to big incremental revenue boosts—often in the six figures. At the same time, box-office professionals can collect valuable data at the point of sale [see
Ticketing Is Getting Personal
, enabling them to filter out the white noise, accurately predict future trends, and allocate marketing resources accordingly.
Tools like social media and data mining, using special algorhythms and formulas, have replaced intuition, gut feeling, and general records of past buying patterns to price new shows. Plus, data-driven results can present a more compelling argument for the board of directors.
"If history shows that the majority of tickets for this type of show move two weeks out from the performance, then there's no need to worry about slow ticket sales four weeks out," says Steven Roth of the Pricing Institute, an independent consultancy that offers arts organizations solutions for pricing their tickets.
"And the bulk of advertising can be spent when demand is strongest, as opposed to when consumers aren't yet paying attention."
Most importantly, data-based pricing helps organizations understand the perceived value of their different products with their consumers, and the difference between price and value—"if you argue value over price, you win more often then not," Roth says.
Pricing Tips from an Expert
"You don't want to raise prices when demand peaks, you want to raise prices before they peak," says Steven Roth, president of The Pricing Institute.

The best way to predict a demand spike is to compare current sales to historical trends from similar performances and look for patterns that might indicate an upcoming spike.
"Where people chose to sit is extremely important and says the most about their buying habits." Roth believes that by watching the way different sections fill up you can better gauge real-time demand.
"Raising the price of the best seats makes all of the other seats more valuable." Studies have found that consumers associate more value with tickets that have wide disparities in price, says Roth. A $100 mezzanine ticket earns a higher demand rating from consumers when the next price level is $250 for the orchestra, as opposed to orchestra tickets priced at $150. The wider the gap, the more likely a consumer is to believe he/she is getting a "better deal"— and the more valuable the higher priced tickets appear.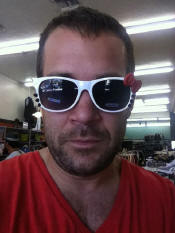 Dave Brooks is a writer based in Los Angeles, where he is managing editor of Venues Today.

WHO'S BLOGGING


RENT A PHOTO
Search Musical America's archive of photos from 1900-1992.