---
Where Should Ticketing Live in My Organization?

Marketing? IT? Finance?
Ticketing is the fulcrum of an organization's earned income stream and the tip of the iceberg for collecting valuable on the customer base. Recognizing its direct links to marketing, finance, and IT, to which area should it report?
There is no one-answer-fits-all, but for most nonprofit arts organizations, the best place is marketing. Here's how that might work in a theoretical week in the life of a Director of Patron Services (DPS).
Monday 10:00am: DPS attends weekly marketing meeting; reviews sales numbers and goals; shares successes, such as subscription conversions; raises issues both technical and human, such as confusion over the appropriate age for the show South Atlantic. Team sets the age; DPS helps with the wording for phone and walk-up sales; suggests a link on the sales page. New business review includes upcoming campaigns such as the discount offer from Groupon for South Atlantic tickets coming out Wednesday.
Monday 12:00pm: DPS has her weekly meeting with VP of Finance to review previous week's reports and deposits. Meeting is short. DPS reminds VP of the Groupon deal; reviews protocol (money is deposited by Groupon into a holding account for transition when the customer converts the coupon).
Monday 3:00pm: DPS calls IT to discuss set up for appropriate discount codes in the system.
Tuesday 12:00pm: DPS meets with staff to discuss the future campaigns and discounts, particularly Groupon. One person notes that these offers tend to explode the first three days and asks about overtime. DPS explains she's hired an extra worker for two afternoons.
Wednesday 9:00am: Groupon offer is a hit. One subscriber calls to complain that South Atlantic was more expensive as part of the season subscription and wants a refund. Recognizing the importance of subscriber satisfaction, staff offers additional tickets in lieu of a refund plus four free drink coupons.
Friday 10:00am: Bi-weekly meeting with the DPS, VP Finance, IT Director and Marketing Director focuses on the flow of money and data, noting any peculiarities with the Groupon flow as well as upcoming large data pulls and updates to queries.
Within the ticketing department, managers should be appointed by areas of responsibility, including financial reporting and technology. For smaller groups, these staffers could be shared across departments. Also recommended is a bi-weekly "ticketing team" meeting of ticketing, marketing, finance, and IT for holistic updates. Strong communication across departments is crucial to achieving the any shared goal.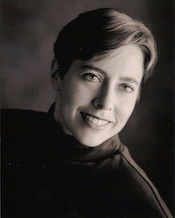 Brett Ashley Crawford, Ph.D., is an assistant
teaching professor of Arts Management at Carnegie
Mellon University's Heinz School of Public Policy
and Management. She has extensive experience as
an arts manager.


WHO'S BLOGGING


RENT A PHOTO
Search Musical America's archive of photos from 1900-1992.