---
Case Study: Hiring New Artists Who Don't Have a Full Résumé of "Evidence"

Chicago Opera Theater
Organization: In its 39th season, COT specializes in doing what it calls "timeless opera with a modern attitude." Much smaller than the Lyric Opera of Chicago, COT focuses on works of the 17th, 18th, and 20th centuries and is known for its innovative productions.
Size and scope: Typically 12 performances per season (four each of three productions) in the 1,525-seat Harris Theater for Music and Dance in Chicago's Millennium Park. Visa challenge: COT has made it a point of pride to introduce singers on the brink of stardom who are still largely unknown to the U.S. "Our model," says General Manager Jerry Tietz, "has been to provide the first interesting showcase roles for singers on the cusp of major careers." Problem is, the relatively low fees these newly emerging singers earn, coupled with their lack of Grammys, big-circulation reviews, and other obvious proofs of prestige, can fail to impress visa processors.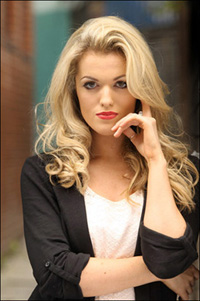 Close calls: Such was the case with the production of The Magic Flute that opened the season on Sept. 15. In his final coup as general director of 13 years, Brian Dickie hired the cast and creative team for a new English-language version by Jeremy Sams, directed by Michael Gieleta, and designed by James Macnamara. It had been conceived in classic Dickie style as an American debut showcase for Irish soprano Claudia Boyle as Queen of the Night.
"We applied for Claudia's visa back in March, which was near the six-month mark and very standard," as Tietz recalls it. "Approval of her visa application came from the USCIS in May. When you get that I–797C approval notice, it's a big sigh of relief. In the past we've been held up at that point by requests for further evidence (RFE), which we would then have to provide, but Claudia's application was not held up—it was hooray and move forward.
"So we blithely went through the summer, while Claudia was in Italy and elsewhere. She ultimately made her appointment at the Dublin consulate for her in-person interview and it was at that point she was told, 'Don't book your flight—we're going to rereview your application.'"
Boyle found out the consulate was inclined to send her application back to the USCIS and request revocation because the reviews were not good enough, the awards weren't international enough, and the artist was too provincial. Boyle's visa ultimately came through after a flood of additional paperwork and pleas, but not in time to save her American debut.
Mission impact: "I guarantee you that every opera company in this country looks first and foremost locally," says Tietz. "It's cheaper, it's easier, and no company tries to put itself out of unnecessary dollars and time. But what we are trying to do is to come up with the best possible product, and only as long as we keep doing that will we thrive.
"There are two priorities," he continues. "The first is to protect the integrity of our own production and immediately start trying to find an available substitute if time is running short. But also, for the artist's sake, this is perhaps going to be their first U.S. work visa, their first debut. If there is a denial it's a black mark on their record. We have to think in terms of helping that artist's career for the good of all of us."
Their process: Tietz already had visa experience when he was hired by COT in 2010 as director of artistic operations. Soon promoted to general manager, Tietz kept visas as his responsibility, partly because COT's festival model allowed for only a skeletal administrative team in the off-season. To date, Tietz has processed 18 visa applications for a variety of international singers, conductors, directors, and Baroque instrumentalists. International flight costs are factored into the budget, in addition to about $500 for each standard visa application and applicable fees, copying, and mailing. Tietz brainstorms regularly with a network of colleagues including Vincent J. Madonna at New York City Opera, Cory Lippiello at Virginia's Wolf Trap Opera, and Carrol Anne Curry of Dean Artists Management in Canada. "But COT can't afford an attorney to do this work," says Tietz. "Each visa requires dozens of man hours. It's thankless, time-consuming, and expensive, and that's when it all goes right."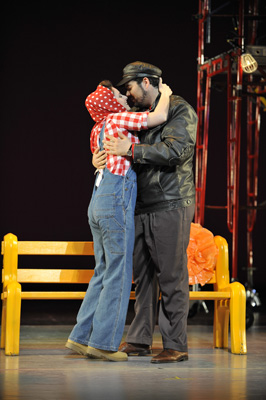 Recent visa activity: COT wanted to bring in Canadian baritone Adrian Kramer, who was schooled in the U.S., to sing in Shostakovich's Moscow, Cheryomushki earlier this year. But as a young artist with mostly minor roles to his credit, Kramer's application was held up with an RFE. Tietz then switched to a different type of visa procedure that takes advantage of U.S.-Canada reciprocity mechanisms maintained by the American Federation of Musicians. "Adrian had to pay another union fee, but then the burden of proof was done with," Tietz said.
Georgian soprano Sophie Gordeladze, who was cast with Kramer in the Shostakovich, was also held up with an RFE. But in that case, Tietz says he is confident that Gordeladze's "diligent
and relentless" pursuit of advice, inquiry, and support in her own country kept the application on a timely track. "Each visa is a little bit different," he says. "But when an application doesn't go as planned you can count on doubling the time involved if you want to salvage it."
Recommendations: Tietz strongly defends the need to "make the Hail Mary pass" on behalf of an artist, even if time has run out. Boyle's approval did not come through in time for COT's Flute, for example. But there was a bright side: "Even though we lost all that money on the application and Claudia lost all that work, she will not have a revocation," says Tietz. "To my mind, that will make any subsequent request on her behalf that much easier."
---
Hiring Artists from the Arab World
Helping Presenters in their Visa Crises
---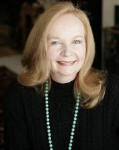 Nancy Malitz has been writing about the intersection of the arts and technology for most of her career. She developed some of Gannett Media's first newspaper web sites and worked on strategic projects formedia change.

WHO'S BLOGGING


RENT A PHOTO
Search Musical America's archive of photos from 1900-1992.