---
Case Study: An International Music Director Who Wants International Artists on his U.S. Stage
Dallas Symphony Orchestra
Organization:
Founded in 1900, the DSO is enjoying a golden era under the widely celebrated Dutch Music Director Jaap van Zweden,
Musical America
's
2012 Conductor of the Year
.
Size and scope: Typically 60-65 classical music concerts across 16 four-concert weekends, plus 30-35 pops concerts in nine different programs at the Morton H. Myerson Symphony Center.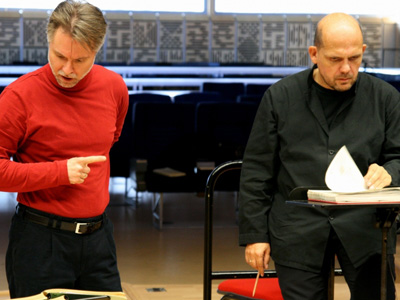 Visa challenge:
Van Zweden is also honorary chief conductor of the Netherlands Radio Philharmonic, music director of the Hong Kong Philharmonic, and a frequent guest conductor of orchestras in London, Paris, Amsterdam, Tokyo, and other world capitals. The DSO soloist roster reflects his international taste and that of fellow Dutchman Aldert Vermeulen, director of artistic planning, previously in positions at the Netherlands Opera and the Bayreuth Festival. Last season, the DSO filed eight petitions—for five singers, two conductors, and a pianist—out of the 16 foreign artists who appeared with the orchestra. For two of the remaining artists, the DSO piggy-backed on the petitions of other presenters.
Close calls: The orchestra has had its modest share of visa delays and difficulties, but the worst saga surrounds the debut of Van Zweden as guest conductor in 2002, six years before he was named music director. It was in the wake of 9/11, when the visa quagmire was severe. "Even though we filed on time, we could not get the approval because there was such a backlog at the USCIS," recalls Associate Artistic Administrator Margaret M. Moore, to whom most of the visa work falls. (Moore has been with the orchestra for 19 years.) "I contacted then-Senator Phil Gramm's office in Dallas for help getting information about the status, but even they were not able to push this one through. We kept trying, but when we got within two weeks we realized it was not going to happen."
Mission impact: "Visa difficulties have affected my decisions, to be honest, not at all," says Vermeulen. "I go for what I really want and we take the hurdles as they come. Sometimes the process is long and tedious, but up to now we have been successful."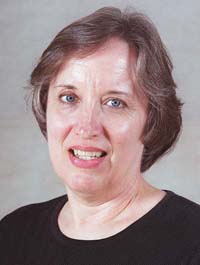 Their process:
Each spring, Moore makes a list of the artists for whom the DSO might need to obtain visas and checks in with their managers to see who's already set. Among those needing visas, some will have U.S. managers who choose to take the lead in pursuing a single visa for multiple engagements. Others
will be without American managers, having had the bulk of their career elsewhere, and the DSO will apply on behalf of those. Still others
will be appearing with another presenter first, and the DSO's dates will be appended to the first presenter's petition.
"It takes time to gather everything we need for the petitions," Moore says. "I work on that throughout the spring and summer. Most of these artists have European managers at least, so we can get from them much of the personal information we need as well as evidence of reviews and awards."
Moore also thinks that managers are more far attuned to the visa situation than they used to be. "When I first started doing this work, someone would surprise me three to four months out with, 'Oh, by the way, you need to get this visa ...'
"The process is so much smoother and more predictable than it used to be. Right now it's all working really well." She credits the League of American Orchestras' work led by
Heather Noonan
and says she refers to
ArtistsfromAbroad
frequently.
Recommendations:
Always check the visa papers thoroughly when they arrive, Moore cautions. "We received a visa recently with the wrong birth date. It was off by ten years, just a clerical error on their end, corrected very quickly, but the artist would have had a passport that didn't match."
In recent years Moore has worked through U.S. Senator Kay Bailey Hutchison's congressional liaison, whose efforts, she says, have proved invaluable at de-mystifying the visa process. She recommends making such a connection.
"A liaison does not influence whether you will get an approval," Moore says, "but a liaison may be able to find out where the application is in the timeline. Just hearing, 'It's on the list, it'll be one more week' is very helpful."
---
---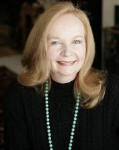 Nancy Malitz has been writing about the intersection of the arts and technology for most of her career. She developed some of Gannett Media's first newspaper web sites and worked on strategic projects formedia change.

WHO'S BLOGGING


RENT A PHOTO
Search Musical America's archive of photos from 1900-1992.