---
Case Study: Managing Foreign Artists with Multiple U.S. Bookings
Barrett Vantage Artists
Organization: Two years after legendary arts impresario and artist manager Herbert Barrett died in 2007, his former company Herbert Barrett Management merged with the five-year-old Brooklyn-based Vantage Artists Management Inc. to create BVA.
Size and scope: BVA's combined roster includes more than 100 musicians and ensembles, such as Frankfurt-based Serbian baritone Zeljko Lucic, Italian chamber orchestra I Musici di Roma, and Japanese violinist Mayuko Kamio.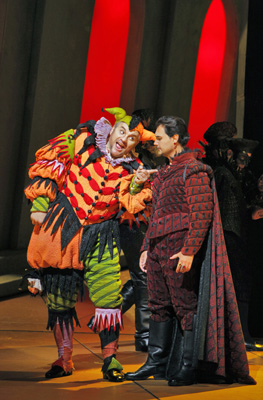 Visa challenge:
For artists on the roster who live overseas and get multiple bookings Stateside, Director of Operations Alice R. Griffin tries to make it easy for the artist by doing a single visa application on behalf of all presenters. One presenter wanted to do its own application for Lucic, currently in the U.S. doing a two-year string of Rigolettos (with the L.A. Philharmonic, San Francisco Opera, Metropolitan Opera, and Chicago's Lyric Opera). Griffin took over: "I said it was too much for him to be constantly running back to the consulate in Frankfurt to get his visa stamped.
"You can do these applications for up to three years," she continued," provided you assemble all the letters of agreement, the full itinerary including when rehearsals start, the performing dates, venues, the presenters, and what the artist is singing or playing—the more information the better. If the engagements are split by more than a year, that will sometimes throw up a flag, but for example if you have rehearsals and performances at one place in September, and then somewhere else in the early summer, then that is fine. There is also an option with the visa to add in additional engagements, so it is much better for the artist when you can get a two- or three-year approval."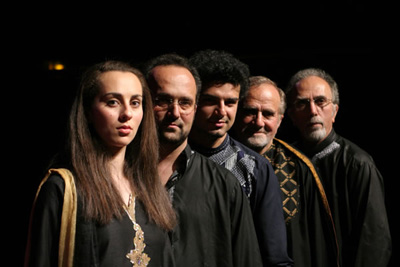 Close calls: When Griffin first started at HB in 2003, the roster included Ensemble Kaboul, a group of Geneva-based Afghan expatriates who were determined to keep their traditional music alive after it was banned by the Taliban. Griffin's predecessor, from whom she had been learning the ropes, submitted a visa application on Ensemble Kaboul's behalf that was held up in repeated requests for more information. Says Griffin: "That was the hardest group for her to work with at the time, because of where the ensemble was originally from. She succeeded once if not more than once, but they weren't on the roster for very long."
Substitutions within groups are all but inevitable, and the visa process allows for a few of those, Griffin said. But when former client (Romani violinist) Roby Lokatos replaced three out of the five members of his ensemble at the last minute, Griffin became concerned. "I called various authorities on the subject and they advised re-applying with premium processing. I had to tell these musicians, 'Look, if you want to come here and get paid, you have to do this.' Fortunately the timetable allowed it, but it was at their expense and it was down to the wire."
Mission impact: The company considers the visa issue seriously when taking on new artists. "We kind of stick to individual artists and smaller groups," says Senior Vice President Mary Lynn Fixler. "Would I take a foreign artist without a green card? Certainly. But if there are two artists of equal brilliance, and one is American or has a green card, and the other will need to come in on visas, I probably would opt for the first one.
"That said, we do feel our artists are worth it, or we wouldn't have them on the roster. And once an artist has a history of coming into the U.S., doing his work, and going back to his country on time, it becomes a little easier next time. The immigration people want to know that you're not hanging around."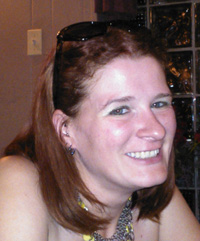 Their process:
Griffin handles all visa work for foreign artists, along with other support work such as the formatting of their program pages, travel booking, and hotel arrangements. Once the company signs up an artist or new group, she has them fill out a detailed information sheet: "Full name as it appears on the passport, street address, literally every piece of information I can possibly have for them as individuals, whether they are part of a group or not," she says, "whatever I will need to facilitate visas or travel."
Griffin works from her own custom checklist and sets her projects up on a separate table so that she can keep track of everything, as she puts it, "from Page One, Moment One to the end."
Recent visa activity: Griffin has been working on a three-year visa for Russian-born, London-based pianist Yevgeny Sudbin, who opened the Utah Symphony season in September, intermingling subsequent performances in Japan, Europe, Australia, and New Zealand with dates in New York City, Atlanta, Minneapolis, and Santa Cruz. Griffin is also developing visa strategies for artists who are booked as far ahead as 2015.
Recommendations: Griffin is always double-checking her own work for errors, but she says it's also important to check for human error in the forms that come back from USCIS: "Once the USCIS notified me it had sent an approval notice, and although it said in the computer that everything had been approved, the detachable part of the actual document that arrived in the mail said 'VOID VOID VOID VOID' all across it. It took me longer to get the corrected version than it took me to get the original."
---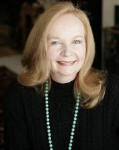 Nancy Malitz has been writing about the intersection of the arts and technology for most of her career. She developed some of Gannett Media's first newspaper web sites and worked on strategic projects formedia change.

WHO'S BLOGGING


RENT A PHOTO
Search Musical America's archive of photos from 1900-1992.