---
Case Study: Large Volume of Non-Western Artists Presented
Lincoln Center Festival
Organization: Inaugurated in 1996, LCF was launched to expand summer programming at Lincoln Center with (mostly) unusual international offerings. To date LCF has offered productions from more than 50 countries.
Size and scope: The Festival presents an average of 70 to75 performances by ten or more visiting theatrical, dance, opera, and other music and mixed-arts ensembles involving hundreds of artists. The 2012 line-up was a typically eclectic mix of Chinese puppetry, R&B, Alan Cumming's one-person Macbeth, the Paris Opéra Ballet, and new choreography, music, and theater from all over.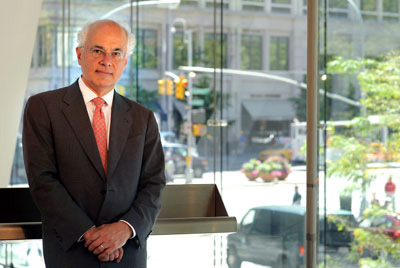 Visa challenge:
"Central to the festival," says Director Nigel Redden, "has been an effort to look outside the Western European canon. We have been rather serious about trying to do this in spite of the fact that bringing in people from some places is enormously difficult."
It's especially challenging with a group; visa holdups for an isolated member pose more than practical hurdles, says Redden. "It's also a kind of moral dilemma for the company. What do you do if some member cannot come? It's perfectly all right for me to say, 'Oh well, it's only one member of the company out of over a hundred,' but if you happen to be the director of that particular play, it might be a huge issue for you. And it is difficult for an entire company to wave goodbye at the gate and say, 'We'll see you when we get back.' A number of years ago, we had a music group with an Algerian-born Frenchman who was not given a visa, and the group decided they wouldn't come."
Redden says he has some natural sympathy for the consular officials making tough calls. "My father, I have to confess, was a chief consular officer in the State Department toward the end of his career. One has to understand that every consular official is terrified that the person they gave a visa to is going to be the next shoe bomber. There is a premium on saying no, not a premium on saying yes."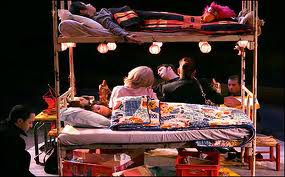 Close calls:
"Although there are plenty of Afghanis living in France, we have to be prepared for the occasional visa denial like we had in 2009 for a member of
Le Théâtre du Soleil who is Afghani," says Redden. A similar 2011 incident involved a member of the Royal Shakespeare Company who had a Nigerian father, a Scottish mother, and what Redden describes as "a non-WASPy sounding name." Fortunately, after the LCF sent extra backup material he was ultimately allowed to join his colleagues in New York.
Mission impact: Redden is keen to hammer at the idea that these broad international experiences are essential to New York City's identity as a cultural capital, which he describes as "a crossroads, an active meeting place for artists with other points of view and experiences. Without this, we slip into provinciality."
LCF will continue to pursue its outside-the-box goals, Redden says. "One of the really crucial aspects of the arts is their ability to communicate in a way that doesn't require a language we all have learned. You can have someone who is Afghani communicate with you, even if you don't speak their language and they don't speak English.
"To deny this opportunity for communication is just enormously tragic. This is what we have to do. We just recognize it's going to be a slog."
Their process:
Early in the calendar year, LCF hires an intern to handle the gritty details of the festival's visa applications. Associate Producer Boo Froebel and Senior Producer Carmen Kovens supervise a department rich in visa experience. "We do the work ourselves here, and if we have special problems, which are rare, Lincoln Center has its own counsel on staff," says Kovens.
"What really takes time is getting all the information for each individual in a group. There is a whole list of things including real name as opposed to stage name, date and place of birth, and street address— no box numbers!—along with previous visits to America and previous permits, a passport scan, and so on. It's a lot. Where you run into problems is when the visiting company is not all together in one place. You get the information piecemeal, from all over the world, in dribs and drabs."
Once all the information is collected, Kovens says the entire application is sent to the appropriate peer group, "otherwise known as a union," to attest to the visiting company's merit. "Generally the unions are pretty good about it."
Then it's time to send the packet to the U.S. Citizenship and Immigration Services (USCIS). "You have to decide whether or not to pay extra for premium packaging," says Kovens. "If it's premium, it's rather costly but you can track it. If it's just regular, you can't."
Once the USCIS grants approval, another round of work begins. "We send a whole lot of information out to the visiting company about all the things each individual has to do," says Kovens. "Each person has to go online and fill out a form to make an interview appointment at the embassy, take the form and a money order for the fees, etc. It gets very costly for these individuals, and in good conscience, we pay for all of it."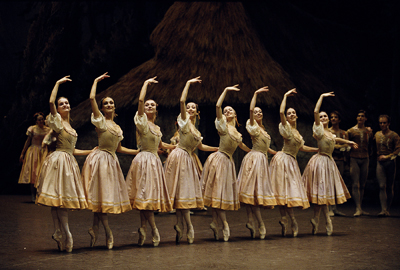 Recent visa (non) activity:
Although LCF routinely processes dozens, and sometimes hundreds, of visa applications each spring, it did not have to do the work for the 154-member company of the Paris Opéra Ballet, which was on a multi-stop tour. The tour agent (Opus 3 Artists) did the visa. "We were thrilled about that," Kovens said.
Recommendations: Kovens that says it's important to becomefamiliar with some of the other visa types that might be used to bring artists in, particularly if the artists are not famous: "The O visa classifications are for the movie stars," Kovens says, "but there are also visa classifications for culturally unique events, for example. One has to be creative in how to present the application material best."
She also recommends "spelling it all out" with regard to why an artist or group is worthy: "If you're a small presenter, you won't necessarily dazzle them with your cover letter. And by the way, we don't assume the world knows who the Lincoln Center Festival is."
---
---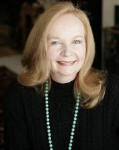 Nancy Malitz has been writing about the intersection of the arts and technology for most of her career. She developed some of Gannett Media's first newspaper web sites and worked on strategic projects formedia change.

WHO'S BLOGGING


RENT A PHOTO
Search Musical America's archive of photos from 1900-1992.