---
Tales from the Crypt: Horror Stories and Lessons Learned

Securing visas for foreign artists to perform in the United States is a labyrinthine nightmare rife with horror stories: prominent ensembles arbitrarily denied, artists harassed at consulates, outrageous fees, cancelled performances. One prominent European orchestra announced it would no longer tour the U.S. due to the expense and hassle of securing U.S. visas. Peter Stein withdrew from directing the Metropolitan Opera's Boris Godunov after having been hassled at the U.S. consulate in Berlin. It's enough to make anyone want to bolt the shutters and stay home.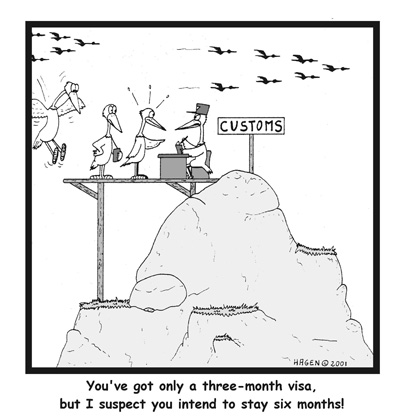 But as real and disturbing as these nightmares sound, many of them could have been avoided, had someone bothered to read the fine print. Without question, poorly trained and overworked U.S. Citizen and Immigration Service (USCIS) examiners, consular officers, and immigration officials make egregious mistakes. It's also without question that the process itself is unnecessarily convoluted and riddled with pitfalls for the unwary.
But those factors needn't keep foreign artists from performing here, or American presenters from booking them. All too often, a denied visa or cancelled engagement is the fault of the artist, presenter, or manager who didn't take the time to learn the process, attempted a shortcut, or relied on anecdotal information rather than facts.
Following are a few examples of popular visa nightmares and what really happened to cause them. They are real stories.
The World Music Ensemble
An eagerly anticipated U.S. tour by a world-music ensemble from Africa had to be canceled when group members were unable to obtain their visas in time.
In this particular case, the group members' visa petitions were, in fact, approved by both USCIS and the U.S. consulate. However, when they went to the consulate to claim their visas, they did not have enough pages left in their passports for the visas to be placed. The government of the group's own country was unable to issue the artists new passports in time.
Lesson learned: The U.S. consulate requires a blank page in each person's passport onto which the visa may physically be pasted.
The Diva
An opera singer of some renown, who had held previous O-1 visas, was denied entry even after having been approved for a new one.
While it's true that the opera singer was approved for an O-1 visa by USCIS, she neglected to take the next step: schedule an interview with the U.S. consulate to receive a new visa. It was not entirely her fault: Her manager had advised her just to board the plane as a visitor, enter the U.S., and show her visa approval notice to the immigration officer when she arrived. This wound up being very bad advice. It is within the discretion of an immigration officer to admit an artist who has been approved for a visa, but who, due to an emergency, is unable to pick up an actual visa at the consulate. But such circumstances require advanced notice to U.S. immigration officials at the arrival airport. Plus, there was no emergency in this case.
Lesson learned: You can never just "show up" at the border without all the proper paperwork in order, even under extenuating circumstances.
Luck of the Irish
Members of a traditional Celtic group from Ireland were denied visas because they were not considered to be "culturally unique."
This time, neither the artists nor their petitioner (presenter/manager) were at fault. It occurred during a brief period of time when the California Service Center unilaterally decided to reduce the number of P-3 (culturally unique) groups entering the U.S.; a poorly supervised USCIS examiner was simply following orders in denying approval. The good news is that the California Service Center was admonished and the group members were able to re-file their petitions, which this time were approved and their visas were issued.
Lesson learned: While you cannot plan for governmental ineptitude, you certainly can anticipate it by filing visa petitions as far in advance as possible. Never presume that the process will be automatic. On the contrary: Assume that the likelihood of something going wrong will be in direct proportion to the lack of time you allow for the process.
The Artist Manager
A prominent artist management company reacted in shock and indignation when one of its petitions was returned with a Request for Evidence.
While the company had provided the necessary forms, engagements dates, signed contracts, and even a lovely biography of the group, its only supporting evidence of the artist's "extraordinary ability" was three newspaper reviews (in Dutch).
Lesson learned: Provide as many programs, reviews, articles, and supporting materials as available. Make sure they are either in English or accompanied by a translation.
Where is that Metropolitan Opera House?
A visa petition for a singer to perform at the Metropolitan Opera was rejected because the USCIS wanted more evidence that the Met was "a distinguished international venue."
Here is another (common) example of a visa petition being rejected for lack of sufficient supporting materials, background information, and explanation. Petitioners make the assumption that USCIS officers are familiar with all of the notable venues, competitions, presenters, and denizens of the performing arts world. While some are, most are not.
Lesson learned: Know your audience: If a ten-year-year old child raised by wolves wouldn't conclude from your petition that your artist or group is one of "extraordinary ability," don't assume that a USCIS examiner will either! Help them help you.
Beware the crazy teen years
An Australian actor was denied a visa due to a past arrest for disorderly conduct.
While visa issuance times can vary from consulate to consulate, most visas can be issued in three to four working days. But a past criminal arrest, even for a minor offense and where there was no conviction or the charges were dropped, can add a considerable delay. In this case, the actor's visa was held up in processing for several months when a routine background check revealed that, when he was 18, he climbed a water tower and dropped his pants in front of a crowd of people. That he failed to mention this in his application only added to the number of red flags that went up when this was discovered.
Lesson learned: Inquire ahead of time as to whether any of your artists have ever had a criminal arrest and plan accordingly.
Look out for tpyos
A member of a French string quartet was denied a visa due to a typo.
Sad but true: even the smallest error can result in a visa denial. In this case, the petitioner listed the artist's birthdate on the visa petition in the MMDDYY format. Accordingly, that was the birthdate listed on the visa approval notice issued by USCIS. When the artist went to apply for his visa, the birthdate on his passport was written in the DDMMYY format, and as that didn't match the birthdate written on the approval notice, the visa was denied. While it was within the discretion of a consulate officer to resolve the inconsistency, the officer wasn't feeling particularly discretionary on this particular day.
Lesson learned: Check all information on all forms several times for accuracy, consistency, and completeness. Once a visa petition is submitted, there is no opportunity to correct errors without filing an entirely new one.
…or your sins will come back to haunt you
A German cellist was prevented from playing with an American group because of prior illegal performances.
In support of his application for an O-1 visa, the German cellist's petitioner provided some wonderful reviews of his previous performances in the U.S. The trouble was that, according to the petition, he had never held a prior work visa. It didn't take USCIS long to figure out that those wonderful performances were all on visitor visas.
Lesson learned: Do not attempt a short cut by advising an artist to enter and perform as a visitor. It's illegal and it will come back to haunt you.
While we are unlikely ever to see the day when visas are delivered to foreign artists by unicorns dancing upon rainbow clouds, the process is also not beset with orcs and trolls whose sole
purpose is to thwart artistic plans and deny American audiences access to the rich tapestry of the world's culture. Rather, for every artist or ensemble denied a visa and for every engagement that is cancelled, thousands of artists do, in fact, get their visas.
If we are to keep the doors of international artistic collaboration open, we must be vigilant and stick to the facts.
---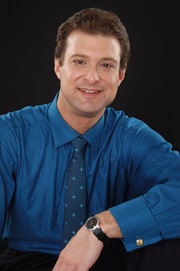 Named one of Washington, DC's top Entertainment Attorneys by Washingtonian Magazine, Brian Taylor Goldstein is a partner in the law firm of Goldstein & Guilliams PLC (GG Arts Law) and a managing director of artist management agency GoldsteinGuilliams International. In addition to being the legal advisor to NAPAMA and IAMA, Mr. Goldstein is a frequent speaker at national and regional arts conferences and serves as an adjunct professor of arts management at George Mason University.

WHO'S BLOGGING


RENT A PHOTO
Search Musical America's archive of photos from 1900-1992.