---
Measuring Up

Are your posts and tweets helping your business—or just falling flat?
The evidence is right there for you and others to see. In the same way examining and acting on your website's traffic data is critical to achieving the goals for your site, social media metrics and monitoring are key to successful social media marketing.
Some metrics are very public: the sheer number of "likes," followers, comments, shares, and re-tweets are there for the world to see. In addition—and growing in importance—are the variety of more private social media tools for pulling together all kinds of helpful "listening" data (see the list of monitoring tools, below).
Truth is there is no consensus about how to optimally participate in this unique and still-nascent communications channel and the debate is ongoing concerning which social media metrics are most important. As it turns out, the importance of a particular metric depends on why you are in social media and what you're trying to accomplish. If you're trying to increase seasonal and last-minute ticket sales, do the number of Facebook Likes or Twitter re-tweets matter?
There is much trial-and-error involved in determining your key metrics. Analytics tools, such as the ones listed below, act as a good first step in sifting through the mounds of feedback swirling
through the social sphere. But social media experts say some of the most valuable insight comes from actually "listening" to what's taking place on the social nets.
Getting beyond the noise
Weeding out the noise—information that a brand considers irrelevant or impertinent—is one of the biggest challenges to social media listening. It's important to develop keyword searches that block out things like "for sale" and "free shipping" to separate the need-to-know input from the junk, so you don't waste time on distracting feedback.
Nailing down specific keyword trends not only helps to zero in on relevant social media posts, but also to figure out the language a particular audience wants to hear. The tone of your social messages might lean toward light and humorous or serene and sophisticated, depending on whether your audience is interested in jazz or operas.
Also, listening can help pinpoint your customers' other interests, so you can follow them to other online spots—unrelated sites outside of your brand's social pages—where many of them socialize online, whether it's a parenting web site, an online dieting support group, or a gaming web site.
Pinpoint your mega-fans
You can't possibly monitor the online activities of all of your fans, so it's important to pinpoint your mega-fans with the greatest social influence. These are the individuals—on Facebook, Twitter, blogs, and elsewhere—who usually originate the most content, get linked to, and re-tweeted the most, get Liked, followed, and shared more than others. For an interesting look at social media influencers, click here.
After all, word-of-mouth messaging among friends is powerful. Nielsen's Global Trust in Advertising Report, released earlier this year, surveyed more than 28,000 Internet respondents in 56 countries and found that 92 percent of consumers around the world say they trust
recommendations from friends and family above all other forms of advertising. Compare that with display ads—video or banner—on mobile devices, which are trusted by only a third of respondents.
Social media monitoring tools can help analyze traffic sources to determine where people are coming from when they landed on a company's web site; who's clicking on which of your social media messages; whether your posts are viewed as positive or not; and who your biggest influencers are.
"It's amazing what we can measure on social media today," said Vicki Silver, senior vice president and chief marketing officer for Feld Entertainment, which handles marketing for Ringling Bros. and Barnum & Bailey, Supercross, Monster Jam, Disney On Ice, and Disney
Live. "It gives us important insight into what works. And for every brand it might be different. Photos might work better than videos for some brands, or trivia might work better than photos for others. For every Facebook post and tweet on Twitter, you can get some valuable behind-the-scenes information."
Here is a list of some social media tools that can help you measure the effectiveness of your social media efforts:
Facebook I nsights provides you with a variety of information, from the number of new "likes" and lifetime total "likes" to data about page consumption and information about friends of your fans.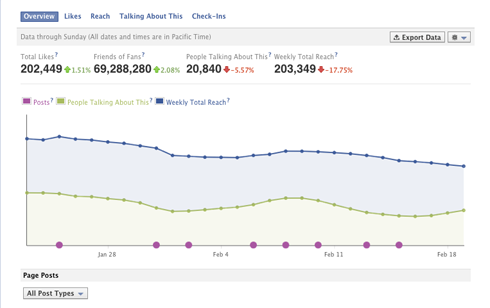 Facebook Insights is similar to Google Analytics, but focused on your Facebook page. Check your trends, such as monthly fan size growth and "unlikes" attrition rate, then zero in on data spikes to understand what caused them.
Social Mention allows you to search for company names and topics in all types of influential channels, including Facebook, Twitter, forums, and blogs. Enter in a keyword, and results of specific posts will show up. The site will provide a breakdown of top users and hashtags and
how much of the overall sentiment is positive.
WeFollow is used for Twitter only, allowing you to search for influencers by category. There are plenty of categories to choose from and they'll give you influential rates of the Twitter handles.
Twitter Counter offers a list of the most-followed Twitter users, which can be narrowed down by location. It can also be used to measure your overall growth in Twitter followers.
Google Analytics provides a great way to measure how much traffic is being referred to your web site from a variety of social channels. Under the Traffic Sources tab, click on Referring Sites and then type in a social network to see how much traffic is being referred. Google Analytics also allows you to monitor your social content, including unique page views, time on page and total pages viewed.
Google Reader allows you to set up a news feed that you can peruse on a daily basis. You could include competitors' blogs, sector blogs, internal blogs, news feeds, and any other information you want to keep track of.
Hootsuite allows you to manage a total of five accounts from Twitter, Facebook, LinkedIn, Foursquare, Ping, WordPress, MySpace, or Google pages.
Tweet Reach on Twitter is great for measuring the impact of a campaign or hashtag.
Twitalyzer is one of the more valuable services and focuses solely on Twitter. It provides a variety of statistics and you can research other Twitter accounts. Twitalyzer can give insight to the number of followers and re-tweets and—perhaps more importantly—the degree to which your tweets are having an impact and influence.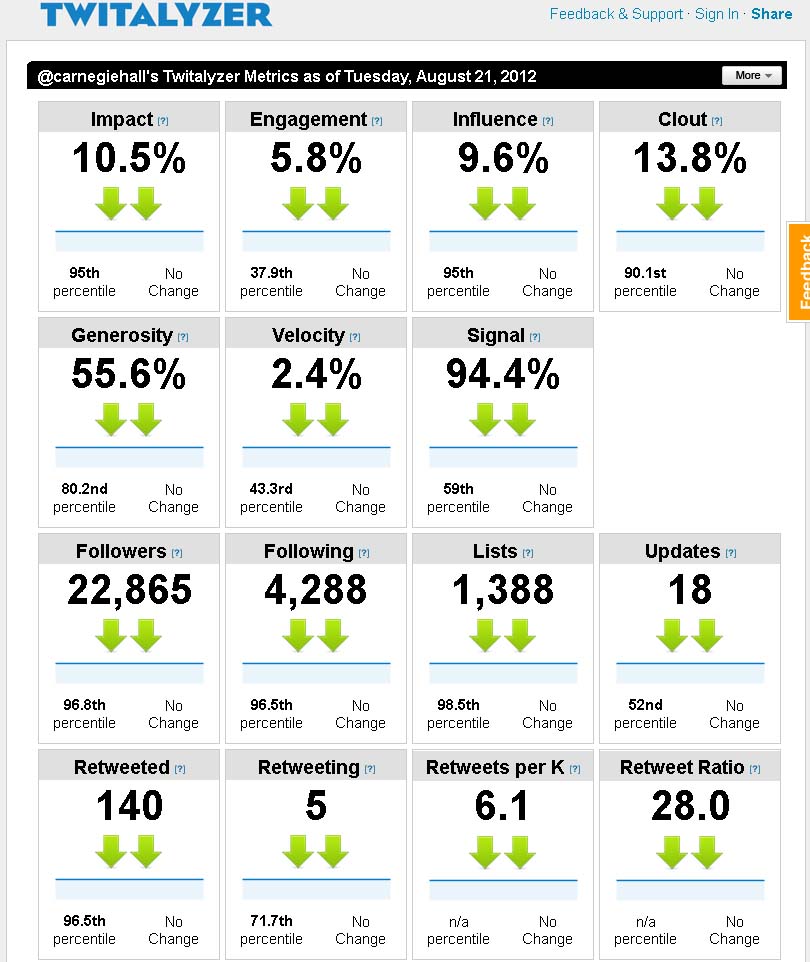 Twitalyzer can reveal key statistics about your Twitter followers and how they are using (or not using) your tweets—as well as gaps in your own activity. Much of the data is public; here are recent Twitalyzer numbers for Carnegie Hall.
Crowdbooster is a tool that manages social media activities on Facebook and Twitter. It tracks new fans and followers, provides statistics on how many times content has been shared and re-tweeted provides information about who your most engaged fans are, and allows you to reach out to fans individually.
Pagelever provides detailed analytics around your Facebook brand, including which posts perform best as well as detailed fan profiling, including age, gender, and other demographics.
Technorati is a resource for blogs. You can search a couple of ways: the first by entering a keyword for posts you're looking for and you'll get specific blog posts. The other way to search is by going to the directory and searching by category. It gives you different specifications for ranking the blogs.
---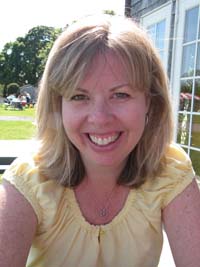 Dina Gerdeman is an award-winning reporter and editor with nearly 20 years of experience. For the past three years, she has worked as a freelance writer and editor, developing content and editing copy for Web publications such as CMO.com; Harvard Business School's online publication; Health Resources In Action, a Boston nonprofit organization; and TechTarget.

WHO'S BLOGGING


RENT A PHOTO
Search Musical America's archive of photos from 1900-1992.