---
Social Media & Ticket Sales: Introduction

Let's face it: clowns know social media marketing. So do big-eared mice on skates, high-priced ballplayers, and the guys doing backflips on motorcycles. We know this because Musical America stepped outside the performing arts to see how a diverse group of powerhouse marketers uses social media to transform online audiences into live paying ones: the Big Apple Circus, the Cleveland Indians, and Feld Entertainment, which presents Disney On Ice and Supercross motorcycle racing. In addition, we contacted performing arts groups with unusual social media efforts, such as the San Francisco Gay Men's Chorus.
Social media first
Despite the disparate events and audiences these marketers handle, there are many similarities in their approaches to social media.
One practice common among them is first "presenting" their performances on the social media stage long before they ever pull people into a concert hall or sports arena. They use Facebook, Twitter, and other social media platforms to pique the interest of users by posting all kinds of fun facts, photos, behind-the-scenes glimpses of performers, simple answers to event questions, and a variety of additional social chatter meant to engage both current event-goers as well as prospective ones.
Organizers invest an inordinate amount of time creating this near-constant stream of social content and it's all largely tied to one overriding hope: an online conversation with a Twitter or Facebook fan just might lead to a ticket sale.
In fact, event organizers say this social dialogue—when crafted correctly—can be a powerful deal-closer. In May 2012, Ticketmaster's LiveAnalytics research arm released a study of 8,000 American and Canadian buyers of tickets through Ticketmaster and reported that for sporting events, 14 percent of ticket buyers were influenced to attend an event by a Facebook post and 20 percent used social media to invite friends to attend games with them. The social media tie to concert attendance was even stronger, with 30 percent of concert ticket buyers influenced by Facebook posts and 30 percent using social media to invite friends to concerts.
In addition, the study found that ticket buyers using social media links generally bought their seats earlier and spent substantially more per ticket, with an average ticket price of $82 for social media purchasers compared with $51 for all buyers.
Tough to measure
Most individual presenters do not perform that level of specific research. Social media experts say it can be tough to measure exactly how much ticket revenue comes directly as a result of this
engagement, yet they know the effort they put into online social circles does pay off.
"It's like going to a cocktail party. I may not sell 15 tickets right then and there, but I know I'll meet people there who might get interested in the show, and some might even end up buying tickets
later because they found out more about my event at the party," said Teddy Witherington, executive director emeritus of the San Francisco Gay Men's Chorus. "Social media is somewhat like that,
but you have to be careful to avoid a push strategy because it's very off-putting if all you're doing is talking about your event. It's like someone at a cocktail party trying to sell you something. That
person isn't going to be invited back to too many parties."
Since event organizations took their first tentative steps into the social media frontier just a few years ago, they have learned from trial and error about the best ways to engage their online
audience—and most agree that aggressive "push strategies" are not the answer.
Social Media & Ticket Sales: Big Apple Circus
Social Media & Ticket Sales: Cleveland Indians
Social Media & Ticket Sales: Disney On Ice
---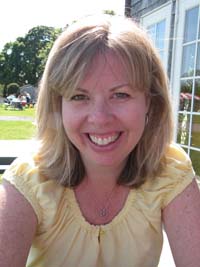 Dina Gerdeman is an award-winning reporter and editor with nearly 20 years of experience. For the past three years, she has worked as a freelance writer and editor, developing content and editing copy for Web publications such as CMO.com; Harvard Business School's online publication; Health Resources In Action, a Boston nonprofit organization; and TechTarget.

WHO'S BLOGGING


RENT A PHOTO
Search Musical America's archive of photos from 1900-1992.