---
Case Study No. 5: Los Angeles Philharmonic

Mahler Project: Full court digital press, from banner ads to conducting app
Situation: The Los Angeles Philharmonic's Mahler Project had so many parts it surely would have broken world records, if orchestras kept stats like the NBA. Over the course of five weeks starting in mid-January, 31-year-old music director Gustavo Dudamel was to conduct all of Mahler's nine symphonies, twice, alternating between two orchestras to get the job done. His Venezuelan orchestra, the Simon Bolivar, would fly to Los Angeles for the first cycle, culminating in Mahler's Eighth, the "Symphony of a Thousand," with both orchestras together onstage at the 5,000-seat Shrine auditorium and a chorus of 800-plus. Then the Angelenos would fly to Caracas and do the whole thing all over again.
Goals: To build excitement throughout Los Angeles, even reaching non-music fans, about the sheer bigness of the event in the city. "And to create Mahler mania across the world," says Shana Mathur, vice president of marketing.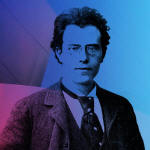 Digital components: HD broadcast from Caracas to cinemas worldwide, a robust schedule of banner ads on the
Los Angeles Times and CNN websites, a Mad About Mahler Twitter campaign and festival blog, charming videos, Mahler avatars, and a Bravo Gustavo iPhone app, tricked out with Mahler excerpts that you conduct at your own tempo by waving your iPhone in the air.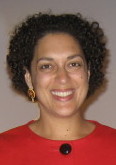 Obstacles: Knowing what was working when there were many simultaneous efforts to get the word out. "That's why I like online advertising as a vehicle, because it's traceable," says Mathur. "We may be building awareness even when someone does not click through to buy a ticket, which is fine. But if we earn more than we spend, then we know we've done well."
Money: "We had a large revenue goal for the festival overall and we have been successful, but we did spend quite a bit on marketing," says Mathur. In addition to mass market campaigns, the Philharmonic hung festival banners throughout the cultural area and ran print, email, and social media promotions. Some videos were farmed out, including a nifty fast-action shoot from multiple fixed positions that showed crews maneuvering in a Rubik's Cube ballet to get the stage ready for a rehearsal.
It went viral on YouTube, generating nearly 43,000 views during the festival period.
Time: "We are staffed up for digital," Mathur says. "When I came onboard four years ago we had one web administrator, but we restructured and created a digital department. We hired a director from the for-profit digital marketing world. She has a staff of three so we handle our online marketing, data management, analytics, social media, and our email database in house, as well as some video production."
Measurements: For the culminating event at the 5,000-seat Shrine auditorium, Mathur says more than a quarter of the audience was "brand new to our database, never attended before. The fact that we had such a large new audience was really incredible. It shows the monumentality of the event and all the excitement around it." Although she cannot quantify the precise impact on ticket sales of the digital promotions, Mathur thinks it was significant. She points to 278,000 views on the Philharmonic's channel at YouTube, 422,000 fans on Dudamel's bi-lingual Facebook page, and 76,000 on Twitter and as evidence of keen interest.
Dudamel Introduces his Mahler Project
"People are using our #MahlerProject hashtag in everyday conversations that aren't related to us, which is the kind of thing that you want to happen," Mathur says. "Someone even submitted a picture of their dog in a Mahler T-shirt."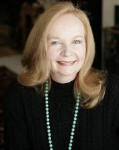 Nancy Malitz has been writing about the intersection of the arts and technology for most of her career. She developed some of Gannett Media's first newspaper websites and worked on strategic projects for media change.
Additional Case Studies
Detroit Symphony Orchestra's Live from Orchestra Hall: Streaming as status quo
National Theatre of Scotland's Five Minute Theatre: 24 hours, 230 plays, performed by anyone, to audience of everyone
Kronos Quartet's Under 30 Project: Crowd-funding at the grassroots
New York Philharmonic's Le Grand Macabre: YouTube promotion, underground style

WHO'S BLOGGING


RENT A PHOTO
Search Musical America's archive of photos from 1900-1992.