---
Case Study No. 4: New York Philharmonic

Le Grand Macabre: YouTube promotion, underground style

Situation: Ticket-buyers were not picking up on the exciting prospect of György Ligeti's absurdist opera Le Grand Macabre, about to receive its New York City premiere as a multimedia spectacle. It was the enthusiastic project of the Philharmonic's new music director, Alan Gilbert, planned as the season-ending celebration of his inaugural year. But the piece was generally unfamiliar, and so was Gilbert, and the event was scheduled on Memorial Day weekend. Turnbacks were up; subscribers were leery.
Goal: Leverage technology to find an outside audience with a penchant for adventure.
Digital component: A series of very short videos on YouTube, shot with a homemade feel and off-the-wall humor, in which Gilbert hangs out with Death, eating ice cream, telling stories, competing on "Guitar Hero." Each video ended with a roving eye graphic of the production's artist and director Doug Fitch, and the tagline "Come and see what else Gilbert and his friend Death are up to…" with the address nyphil.org/macabre. The Philharmonic staff followed up with a similarly mysterious email campaign pointing to the same webpage.
Gilbert and Death compete on "Guitar Hero"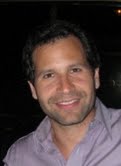 Obstacles: Urgency. The Philharmonic was a month out with only one-third of the tickets sold. Gilbert drew his own independent publicist, 21C Media Group, into the Philharmonic's feverish brainstorming. "We saw it as a great chance to focus on Alan's lighter side, which is important for building a connection with fans," said Sean Michael Gross, the 21C vice president who oversees digital marketing
Money: "Four figures," says Gross. "So the cost of failure was low. We co-wrote it and I hired a colleague, actually a friend of mine from college, to direct and work on it."
Time & Staffing: Total of a week to brainstorm videos on YouTube. The shoot itself took 2.5 hours. "We showed up at Lincoln Center at 10 a.m. and kept the locations closed. Alan doesn't have a lot of time." They shot one spot in the plaza, one at his colleague's apartment up the street, and another at the 70th Street pier on the Hudson River.
Measuring Results: The videos launched 15 days before the concerts began. They each garnered several thousand views and created buzz in the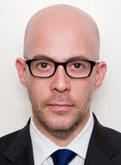 traditional media and classical blogs. "Very successful by classical music standards," says Gross. "You don't need for them to be seen by millions—just thousands of the right people." By a week before the event, sales had reached two-thirds capacity, according to Eric Latzky, the Philharmonic's vice president of communications: "I think the second New York Times daily feature on our 'outside the box' efforts moved (most) of the remaining tickets." Before the run ended, Latzky says, there was actually scalping on the Plaza.
Next season, the Philharmonic will repeat Gilbert's season-capping formula with Fitch's multimedia involvement in a Stravinsky double bill—Petrushka and The Fairy's Kiss."
Video Clip from the Production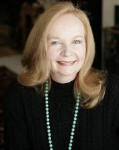 Nancy Malitz has been writing about the intersection of the arts and technology for most of her career. She developed some of Gannett Media's first newspaper websites and worked on strategic projects for media change.
Additional Case Studies
Detroit Symphony Orchestra's Live from Orchestra Hall: Streaming as status quo
National Theatre of Scotland's Five Minute Theatre: 24 hours, 230 plays, performed by anyone, to audience of everyone
Kronos Quartet's Under 30 Project: Crowd-funding at the grassroots
Los Angeles Philharmonic's Mahler Project: Full court digital press, from banner ads to conducting app

WHO'S BLOGGING


RENT A PHOTO
Search Musical America's archive of photos from 1900-1992.