---
A Laudable Debut at Glyndebourne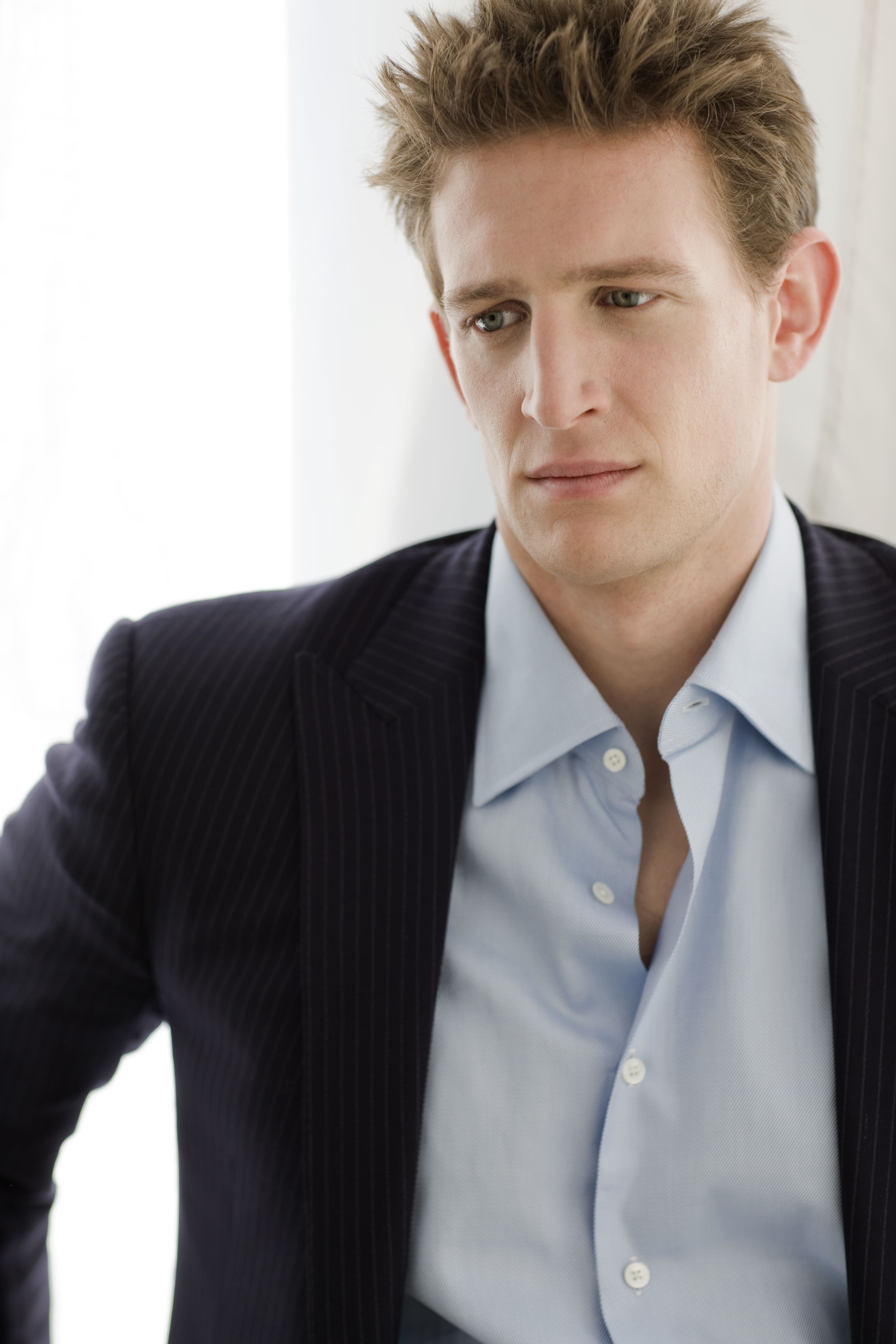 GLYNDEBOURNE, East Sussex—Glyndebourne's new Don Giovanni has divided the London critics and to be frank it has divided this critic too. Recent history is partly to blame: too many sub-par productions of an opera that has been dubbed "the director's graveyard" meant that Mariame Clément's new staging, seen at its second performance on Sunday May 21, came across as relatively acceptable. Its qualities outweighed its deficiencies, bothersome though these were.
Musically it was top-notch. Notwithstanding some fleeting moments of ragged ensemble within the Orchestra of the Age of Enlightenment, American conductor Evan Rogister made a distinguished U.K. debut in the Glyndebourne pit. Thanks to felicitous tempo choices and a strong forward momentum he kept the drama churning nicely—and his support for the estimable company of singers was exemplary.
The trio of baritones sang beautifully and under Clément's assured direction they inhabited their roles as convincing, rounded characters. Andrey Zhilikhovsky was a cool-dude Don, happy in both his skin and his designer clothes, while the Leporello of Mikhail Timoshenko, yin to his yang, was a down-at-heel loser. Their voices, however, were practically interchangeable: warm, urbane and expressive but molded to their respective characters.
Scottish baritone Michael Mofidian was a suitably headstrong Mazetto, his voice well partnered by the gracious Zerlina of Victoria Randem, and it was no fault of either singer that the production showed curiously little interest in their story. Randem sang the emotionally complicated sweet-sour aria Batti, batti o bel Masetto—essentially a submission to a beating—with a pert smile throughout, as though she had given no thought to the subtext. It's hard to believe that was a conscious interpretation; Clément ought to have shaped it in rehearsals.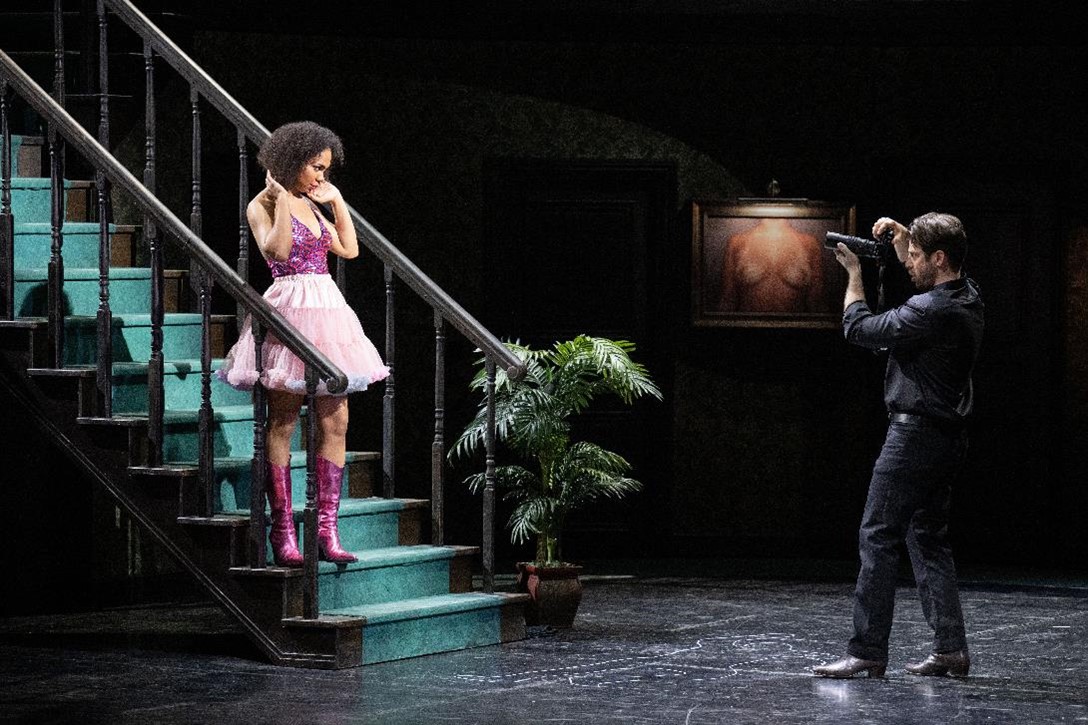 Victoria Randem as Zerlina and Andrey Zhilikhovsky in the title role of Don Giovanni at Glyndebourne
Donna Anna was sung by Venera Gimadieva, a noted Violetta for the company some time back, and she conveyed another tortured soul here. The soprano's expressive timbre was flavored with melancholy and she formed a touchingly lyrical duo with the Don Ottavio of Oleksiy Oalchykov. A plangent singer with a vivid timbre, the Ukrainian tenor was assigned both big arias, and rightly so. One or other is often cut, usually in a dogmatic adherence to this or that "version" of the opera, even though both Dalla sua pace and Il mio tesoro are concise, beautiful moments that help flesh out the role's character into something more than a cipher.
Ruzan Mantashyan ensured that Donna Elvira was the evening's most arresting character. The Armenian soprano's lithe physicality and buoyant, flexible voice worked especially well in a role that can often be weighed down by excessive baggage. Mantashyan is the real deal: an enchanting singer with a charismatic stage presence and an instinct for physical as well as musical communication.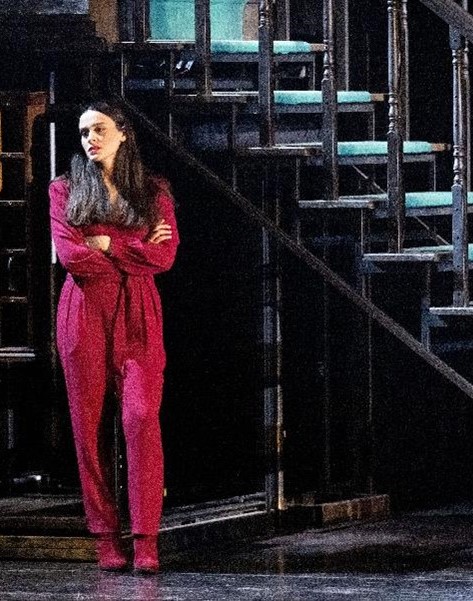 Jerzy Butryn provoked shivers as the Commendatore with his robust bass tones, although it would have been even better if the audience could have seen as well as heard him during his initial Act 2 appearance. Spectators swivelled in their seats, craning their necks to search for the source of the voice. Such distractions were typical of Clément's uneven direction throughout, the most egregious aspect being the slapdash appearance of the Glyndebourne Chorus, whose members ambled on for few moments dressed in whatever they'd worn in earlier scenes, although some just wore rehearsal tee-shirts and trousers. Did the budget run dry or did designer Julia Hansen forget to costume them? We may never know.
Hansen's settings were handsome and solid-state, with a virtuoso sight gag in Act 1 when a gallery of old masters was suddenly transformed into a display of naked female torsos ahead of Leporello's catalogue aria. We were in the baronial entrance hall of a luxury hotel, with enough doors and stairs on its four oak-panelled floors to accommodate several Feydeau farces. The structure was subjected to a spectacular reinvention for the second act. Yet despite this, and notwithstanding a few passing smiles, this Don Giovanni was played neither for laughs nor tragedy. The prevailing tone was uncertain and therein lay most of its problems.
The Metropolitan Opera currently houses one of the most thrilling Dons of modern times, a revelation when it premiered in Paris and an achievement that soars to heights of creativity quite beyond the makers of this new Glyndebourne production. Nevertheless, Clément's staging held the eye as well as the ear and for the most part it told the story clearly enough, with neither conceit nor pretension.
Top photo: Evans Rogister, making his Glyndebourne debut; bottom, Ruzan Mantashyan as Donna Elvira
Glyndebourne photos: Monika Ritterhaus

WHO'S BLOGGING


RENT A PHOTO
Search Musical America's archive of photos from 1900-1992.