---
Heads Up: USCIS Proposes Alarming Visa Fee Increases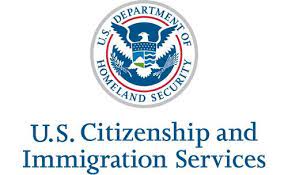 An alarming hike in U.S. visa fees—topping 400 percent, along with other changes—would directly impact arts organizations and has been proposed by the United States Citizenship and Immigration Services (USCIS). The deadline for public comments is March 13 and "we must flood, flood, flood the USCIS comments portal, as well as our local congressmen, with our objections," explains arts lawyer Brian Goldstein in the interview with Musical America.
Goldstein, principal of GG Arts Law and author of the Musical America blog "Law and Disorder," explains that the USCIS plans to hike O and P visa fees to $1, 615 from $460 as well as limit the number of people included in each petition to 25, thus increasing fees for groups even more substantially. For an orchestra of 80, figures Goldstein, fees would rise to roughly $20,000 from $6,020, not including associated costs such as consulate applications fees.
Comments should address economics, Goldstein continues. "Forget explaining the importance of cultural exchange—they couldn't care less. We have to make them understand the economic impact." In other words, he explains, empty stages and concert halls equals empty restaurants, hotels, cafes, and other local businesses.
The USCIS maintains the added revenue generated by the fee hike is needed because "… receipts decreased dramatically in the wake of the COVID-19 pandemic and revenue temporarily dropped by 40%. A hiring freeze and workforce attrition reduced the agency's capacity to complete cases, even as incoming caseloads rebounded to pre-COVID levels," according to its website. However, the USCIS hiring freeze was lifted two years ago, in March 2021, according to the organization.

WHO'S BLOGGING


RENT A PHOTO
Search Musical America's archive of photos from 1900-1992.