---
New Artist of the Month: Composer Nina Shekhar
Questions involving identity have fascinated Nina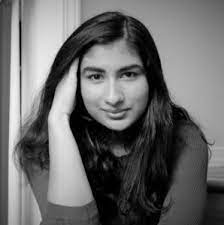 Shekhar since she can remember. Coming of age as a first-generation Indian American has meant learning to navigate different cultural expectations not only in her personal life but also in her priorities as an artist. "A lot of my work is identity driven," the composer explained in a recent conversation via Zoom. "Music was always a way of understanding my relationship to myself and to my environment."
An intriguing example of converging identities can be found in her 2020 orchestral work Lumina. It was the New York Philharmonic's performance of the piece under Jaap van Zweden at last summer's Bravo! Vail Festival that first brought Shekhar (pronounced "shaker") to my attention. Lumina has in fact become something of a calling card for the 27-year-old composer among U.S. orchestras.
Shekhar's use of instrumental texture to shape a narrative of what she describes in her program note as "sudden bursts of radiance" from a dense, shadowy undertow makes a deep impression on its own terms. But that's to respond to the score merely through a modern Western lens. She points to the "loose" influence of Hindustani music: the piece as a reflection of "my first-generation identity and how I listened to that music growing up" — as opposed to strictly adhering to the intricate rules governing that tradition. Shekhar associates the melodic sensibility that informs Lumina with the "scalar structure" of raags, while the mindful, close listening it invites reflects the perspective of much Hindustani music, which "tends to be improvisational: it's all about listening and this idea of space."
Her parents, both immigrants from India who moved to the Detroit area, speak different native languages: "Their only common language is English, which is what I grew up speaking. I always felt some distance from certain aspects of my Indian heritage, but I still feel very proud of my Indian identity, even though it's distilled through the American upbringing I had."
In lieu of a "common" musical language, a "conglomerate mixture" of her father's favorite classic rock bands, Bollywood songs, classical Hindustani and Carnatic music, and Western classical fed Shekhar's imagination early on. She recalls starting to write her own pieces at the piano as a child. When an older brother helped her flesh out one of these, it was accepted for publication in a children's piano magazine, giving her a first taste of what it is to be called a composer.
Shekhar's interest in composition was reawakened when she took up playing flute in a high school band and had an opportunity to write pieces for her ensemble: "I learned how to orchestrate. That was when I caught the composing bug." After earning dual degrees in composition and chemical engineering at the University of Michigan, she pursued graduate studies at the University of Southern California and is currently halfway through the doctoral program in composition at Princeton. As her most influential mentors, Shekhar singles out Ted Hearne and Andrew Norman, Gabriela Lena Frank (she had a fellowship at Frank's Creative Academy of Music), and Reena Esmail, "the first Indian composer I'd ever met — before her, I didn't know of anybody else that looked like me."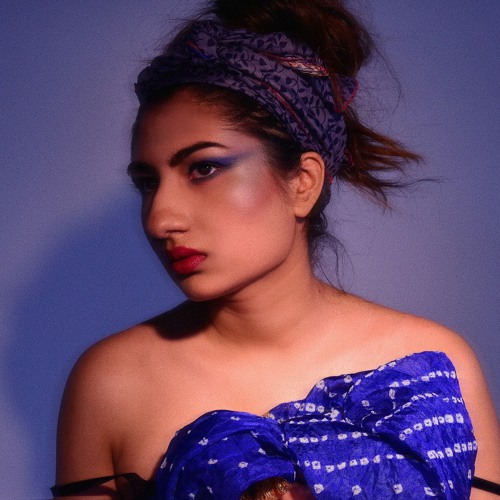 Shekhar has also continued to develop her identity as a performer. A multi-instrumentalist who has appeared as a pianist and saxophonist, she focused on the flute as her primary instrument while she was an undergraduate at UMich. Nathalie Joachim, now at Princeton, has become another key mentor: "Her career as a flutist, as a singer, as a composer has been quite influential to me — a lot of her work is also identity driven."
Along with ethnicity, culture, and gender, Shekhar explores the personal experience of neurodiversity. In fact, a composition that proved to be pivotal, Quirkhead (2017) for soprano and string quartet, grapples with what it means to have obsessive-compulsive disorder. "I had never been so open about my identity," remarks Shekhar, who wrote her own text for the piece. "This was the first time I used my music as a vehicle to understand myself better and to communicate who I am to other people."
Yet another question about identity that interests Shekhar is her relationship to music history. This can involve the practice of sampling or quoting from past artists. Above the Fray (2020), which originated as a commission for the JACK Quartet and was expanded into a version for string orchestra, deconstructs cliches that have accrued around the Prelude to J.S. Bach's Cello Suite No. 1. Here and in other works, Shekhar celebrates an affinity with György Ligeti and his liberating sense of humor.
Above the Fray emerged as a pandemic project. In the period when traditional live concerts could take place only rarely, Shekhar also began experimenting with electronic and video idioms. Turn Your Feet Around (2021) for sinfonietta and electronics, is a tribute to Gloria Estefan that reworks one of her hits from the late 1980s, celebrates trying to connect again "to our physical bodies" while exploring "beauty standards around the world."
Looking ahead to her next orchestral piece, another collaboration with the NY Philharmonic, Shekhar is continuing to explore how musical reference marks from the past can be creatively reassessed to make sense of our current predicament. She decided to home in on the Stabat Mater chant for the medieval prayer "about the grief of mothers." Says Shekhar: "It's a Catholic hymn, but I'm not Catholic. And I'm not a mother. So I'm approaching it as an outsider…There are many different kinds of mothers: pet mothers, plant mothers, mothers who were never able to bear a child. So this is a piece about what it might mean to be a mother — everybody has their own experience."

WHO'S BLOGGING


RENT A PHOTO
Search Musical America's archive of photos from 1900-1992.