---
MA's Free Guide to (Mostly) Free Streams, May 10-17
We will be updating this list weekly. Please note that all times are given in U.S. Eastern Time (ET). To calculate in other time zones or counties, British Summer Time (BST) is currently five hours ahead of ET and Central European Time (CET) is currently six hours ahead. U.S. Central Daylight Time (CDT) is one hour behind ET. Mountain Time (MT) is two hours behind ET, while Pacific Time (PT) is three hours behind. Contact editor@musicalamerica.com.
Classical music coverage on Musical America is supported in part by a grant from the Rubin Institute for Music Criticism, the San Francisco Conservatory of Music, and the Ann and Gordon Getty Foundation. Musical America makes all editorial decisions.
---
** Highly recommended
Monday, May 10
1 pm ET: Wiener Staatsoper presents Verdi's Nabucco. Conductor: Marco Armiliato, director: Günter Krämer. With Plácido Domingo, Freddie De Tommaso, Riccardo Zanellato, Anna Pirozzi. Production from January 2021. Register for free and view here.
** 8 am ET: Wigmore Hall presents Timothy Ridout & Tom Poster. 2019 New Generation Artist Timothy Ridout joins Tom Poster from Wigmore Hall's Associate Artists, the Kaleidoscope Chamber Collective, to bring the world première of Kurt Schwertsik's Haydn lived in Eisenstadt, written especially for this concert. This will be performed between two Brahms viola sonatas which were originally written for clarinet. Register, view here and on demand for 30 days. LIVE
2 pm ET: Hamburg International Music Festival presents Ensemble Resonanz. Riccardo Minasi conducts Ensemble Resonanz with organist Iveta Apkalna in Poulenc's Organ Concerto in G minor FP 93, Bach's Organ Concerto in D, and Mozart's Symphony in D, KV 425 Linz. View here.
5:30 pm ET: American Symphony Orchestra presents ASO Salutes NYC/USA, Jazz Ensemble. Live from Bryant Park Fountain Terrace, a jazz ensemble salutes U.S. healthcare workers who have made it possible for New Yorkers to experience live music once again. The program, including works by Gershwin, Bernstein, Ellington, and Chick Corea, among others, celebrates composers who have defined the sound of this vibrant city. View here. LIVE
6:30 pm ET: Orchestra of St. Luke's presents Gabriela & Johannes. Brahms's String Quintet No. 1 is one of the composers more adventurous chamber works. In Gabriela Lena Frank's piece for string quartet, Leyendas: An Andean Walkabout, the composer mixes elements of western classical and Andean folk traditions, "drawing inspiration from the idea of mestizaje as envisioned by the Peruvian writer Jose María Arguedas, wherein cultures co-exist without the subjugation of one by the other." Suggested donation $40. View here.
7 pm ET: New Jersey PAC presents Broadway by the Year: The Kander & Ebb Years. The Town Hall's Broadway by the Year series goes virtual featuring the sophisticated, provocative songs of John Kander and Fred Ebb from musicals such as Flora, The Red Menace, Chicago, Cabaret, Steel Pier, Woman of the Year, Kiss of the Spider Woman, and The Rink. Starring Danny Gardner, Ute Lemper, Tony Yazbeck, Beth Leavel, and Natascia Diaz. Created, written, and hosted by Scott Siegel. Tickets $30. View here until May 12.
7:30 pm ET: Met Opera Streams presents Puccini's La Bohème. Starring Teresa Stratas, Renata Scotto, José Carreras, Richard Stilwell, and James Morris, conducted by James Levine. Production by Franco Zeffirelli. From January 16, 1982. View here and for 24 hours.
7:30 pm ET: Chamber Music Society of Lincoln Center presents Composers in Focus: Joan Tower. Composer, performer, conductor and educator Joan Tower talks with violist Paul Neubauer and bassoonist Peter Kolkay about motivation, influences, and inspiration over the course of her career, spanning more than 50 years. Tower, Musical America's 2020 Composer of the Year, also discusses in some detail three of her works: Simply Purple for Viola (2008), Purple Rush for Viola, and Red Maple for Bassoon, Two Violins, Viola, and Cello (2013). Excerpts of the solo viola pieces are performed by Neubauer; the ensemble for Red Maple is Kolkay, bassoon, and the Calidore String Quartet. Tickets $15. View here and on demand for one week.
Tuesday, May 11
** 12 pm ET: Dallas Symphony Orchestra presents DSO & MET Orchestra: Mahler 1. A unique collaborative event to benefit the MET Orchestra Musicians Fund and relief for Dallas-Fort Worth Musicians. It will be the first time many of the non-DSO musicians will have had the opportunity to perform to a live audience since the COVID-19 shutdown in March 2020. This full-sized orchestra will perform Mahler's Symphony No. 1 at the Morton H. Meyerson Symphony Center with Fabio Luisi conducting. View here until May 31.
12 pm ET: Apollo's Fire presents Virtuosity: Fireworks from J.S. Bach. Apollo's Fire ends the season with Bach's Concerto in D Minor as originally intended for violin. Soprano Amanda Forsythe returns for Bach's "Jauchzet" cantata, featuring coloratura for soprano and trumpet. The AF strings take the spotlight in Brandenburg Concerto No. 3. Tickets $20. View here and for 30 days.
12 pm ET: Royal Stockholm Philharmonic presents J.H. Roman: The Father of Swedish Music. Conductor Ton Koopman talks to conductor Olof Boman and Eva Helenius, the author of an upcoming biography on Johan Helmich Roman. Musical examples will be included, alongside a discussion of the period surrounding Roman's music and how it has sounded throughout the centuries. View here and on demand.
** 1 pm ET: Wiener Staatsoper presents Henze's Das Verratene Meer. Conductor: Simone Young, director: Jossi Wieler, Sergio Morabito. With Vera-Lotte Boecker, Josh Lovell, Bo Skovhus, and Erik Van Heyningen. Production from December 2020. Register for free and view here.
2 pm ET: Royal Liverpool Philharmonic presents Petrenko conducts Hindemith, Shostakovich & Schreker. Vasily Petrenko conducts Hindemith's Overture, Amor and Psyche, Shostakovich's Incidental Music to Hamlet (concert suite), and Schreker's The Birthday of the Infanta. The concert will be preceded by a live pre-concert talk on Zoom and a post-concert Zoom Q&A with musicians and conductor in a sort of post-match analysis. Tickets £10 and view here for 30 days. LIVE
2:30 pm ET: IDAGIO Global Concert Hall presents Time Lapse: 200 Years from the beginning of the Greek Revolution. A homage and a journey that starts in Ancient Greece, in the woods of Arcadia, where the god Pan confesses his love for Syrinx. The recital features the two titans of impressionism—Ravel and Debussy—alongside two world premiere recordings: Time Lapse, written for this occasion by one of the most important Greek artists, Achilleas Wastor, and Fantasia Concertante on Bellini's "I Puritani" by Pavlos Carrer. With flute and piano duo Nefeli Mousoura and Stathis Karapanos. Tickets from $8. View here until December 31.
** 6 pm ET: Philadelphia Chamber Music Society presents Susan Graham. The mezzo-soprano returns to PCMS with Schumann's Frauenliebe und Leben (A Woman's Love and Life), an eight-song cycle sung from a woman's perspective. Graham and pianist Bradley Moore's program supplements Schumann's work with songs of similar content from various composers around the world, with eight languages represented overall. View here for 3 days. LIVE
6 pm ET: National Sawdust presents The Future of Performance. Opera director Yuval Sharon will join National Sawdust co-founder Paola Prestini to discuss arts leadership in times of change, the future of performance and the operatic form, collaborating with artists and creating safe spaces for all. View here.
7 pm ET: Buffalo Philharmonic Orchestra presents Dvorák's Serenade. BPO musicians Nikki Chooi, Roman Mekinulov, Henry Ward, and Glenn Einschlag, perform solo as well as in duos and quartets, highlighting Haydn's witty Sinfonia. The spirited work counters the serenity of William Grant Still's Mother and Child, and Dvorák's Serenade. Tickets $10. View here until June 10.
** 7:30 pm ET: Nightly Met Opera Streams presents Mozart's Don Giovanni. Starring Carol Vaness, Karita Mattila, Dawn Upshaw, Jerry Hadley, Samuel Ramey, Ferrucio Furlanetto, and Kurt Moll, conducted by James Levine. Production by Franco Zeffirelli. From April 5, 1990. View here and for 24 hours.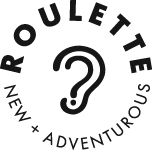 7:30 pm ET: 92nd St Y presents Anthony McGill, Susanna Phillips & Myra Huang. Met Opera soprano Susanna Phillips performs with the New York Philharmonic's principal clarinet Anthony McGill and pianist Myra Huang. Their program features Schubert's Shepherd on the Rock paired with the world premiere of a new piece written for the same instrumentation by composer James Lee III, which sets the poetry of Lou Ella Hickman. William Grant Still's Romance is then followed by Schubert's Arpeggione Sonata, written for a now-forgotten instrument and adapted here for clarinet. Tickets $20. View here.
8 pm ET: Roulette presents FLUX Quartet: Hans Tammen's Skeuomorph. The world premiere of Hans Tammen's sonic hybrid of FLUX's acoustic sounds and their electroacoustic counterparts. A Skeuomorph is a design feature that begins in one era but lives on in another, so the score draws on electronic music procedures to write for FLUX Quartet. A wide sonic spectrum, bizarre timbres and textures, and virtuosic flourishes are contrasted with quiet pulses and barely audible noises—which in turn are sampled, altered, and electronically transformed, to reemerge in a strange overlap with their acoustic doppelgängers. The hour-long piece is divided into seven parts, with each of the five performers (as well as the string quartet alone) featured between sections. View here. LIVE
Wednesday, May 12
12 pm ET: Segerstrom Center for the Arts & American Ballet Theatre present Uniting in Movement. ABT was in residence at Segerstrom Center since March 22, rehearsing this new program that received its world premiere before a live audience on April 25. Uniting in Movement brought 18 dancers together in a safe collaboration and is comprised of three works by contemporary choreographers: Jessica Lang, Lauren Lovette, and Darrell Grand Moultrie. The program also pays homage to ABT's classical heritage with Grand Pas Classique, a virtuosic showcase of ballet technique. Tickets $25. View here until May 26.
12:30 pm ET: Chicago Chamber Music Society presents Jupiter String Quartet. The string quartet performs George Walker's Lyric for String Quartet, excerpts from Michi Wiancko's To Unpathed Waters, Undreamed Shores, and Schubert's String Quartet No. 14 in D minor, Death and the Maiden. Tickets $15. View here.
1 pm ET: Wiener Staatsoper presents Mozart's Le Nozze di Figaro. Conductor: Philippe Jordan, director: Jean-Pierre Ponnelle. With Andrè Schuen, Federica Lombardi, Louise Alder, Philippe Sly, Virginie Verrez. Production from February 2021. Register for free and view here.
1:30 pm ET: Royal Stockholm Philharmonic presents Classics with Ton Koopman. Conductor Ton Koopman leads the RSPO in Johan Helmich Roman's Sinfonia in G, Mozart's Symphony No. 36 Linz, and Beethoven's Piano Concerto No. 2 with soloist Alexandra Dovgan. View here and on demand.
2:30 pm Bournemouth Symphony Orchestra presents The Song of Nature. Mark Wigglesworth conducts Beethoven's Symphony No. 6, Pastoral and a suite of music from Wagner's Die Meistersinger. Tickets £9, View here for 30 days. LIVE
3 pm ET: London Philharmonic presents East Meets West. Filmed without audience on April 14, 2021, Ryan Bancroft conducts Arvo Pärt's Fratres, Mozart's Symphony No. 35, and Tchaikovsky's Violin Concerto with soloist Gil Shaham. View here for seven days.
6 pm ET: Philadelphia Chamber Music Society presents Gamut Bach Ensemble. Directed by Koji Otsuki, the Ensemble embarks on a program of Bach cantatas in its annual PCMS appearance. View here for 3 days. LIVE
7:30 pm ET: Nightly Met Opera Streams presents Wagner's Tristan und Isolde. Starring Jane Eaglen, Katarina Dalayman, Ben Heppner, Hans-Joachim Ketelsen, and René Pape, conducted by James Levine. Production by Dieter Dorn. From December 18, 1999. View here and for 24 hours.
** 7:30 pm ET: Schubert Club presents Jamie Barton & Jake Heggie. The mezzo-soprano and composer/pianist perform a recital including Heggie's "Music" from The Breaking Waves, Purcell's "Music for a While" (arr. Benjamin Britten), Lieder by Schubert, songs by Florence Price, Lieder by Brahms, and in the second half, Heggie's What I Miss the Most, Of Gods and Cats, and Iconic Legacies: First Ladies at the Smithsonian. View here and on demand.
7:30 pm ET: Prototype presents OPERA | THEATRE | X: Thumbprint. To celebrate its 10th anniversary, Prototype looks back at nine of the cutting-edge works it has championed over the years. Each stream will be followed by a conversation with the creators. This week, Kamala Sankaram's Thumbprint from 2014. Following the stream join composer, librettist Susan Yankowitz, and Director Rachel Dickstein for a virtual conversation. View here.
7:30 pm ET: American Opera Project presents The Night Falls. In partnership with The Center for Fiction, an early look at The Night Falls, a dance-driven blend of movement, opera, and musical theater with book and lyrics by Karen Russell (Swamplandia!, Orange World), music and lyrics by Ellis Ludwig-Leone, and choreographed and directed by Troy Schumacher (NYC Ballet). Register and view here. LIVE
8 pm ET: Baltimore Symphony Orchestra presents BSO Sessions: Music & the Human Spirit. Nicholas Hersh leads the BSO in a program of spiritual and liturgical works. Vaughan Williams's Five Variants on Dives and Lazarus is written for harp and strings and based on an English folk tune. Copland wrote his Fanfare for the Common Man in response to the U.S. entry into World War II. The program concludes with three works that have religious roots: Bruckner's Ecce sacerdos magnus and Purcell's Funeral Music for Queen Mary represent the Christian spirit, and Bruch's Kol Nidrei consists of a series of variations on two themes of Jewish origin. Tickets $10. View here and on demand.
8 pm ET: Atlanta Symphony Orchestra presents Behind the Curtain: Mendelssohn & Schubert. Julie Coucheron joins conductor Peter Oundjian for the Piano Concerto No. 1 by Mendelssohn. The program opens with the second movement of Florence Price's String Quartet No. 2 and concludes with Schubert's Symphony No. 5. Tickets $20. View here. LIVE
Thursday, May 13
12 pm ET: The Boston Pops presents Pops in Love. An encore broadcast including classics such as Tchaikovsky's Romeo and Juliet Overture-Fantasy along with selections from Broadway and John Williams's film music. Plus, special guest dancers from Boston dance companies perform alongside the orchestra in three selections from a variety of styles ranging from opera to jazz. One week passes from $9. View here until June 5.
1 pm ET: Wiener Staatsoper presents Strauss's Die Fledermaus. Conductor: Cornelius Meister, director: Otto Schenk. With Georg Nigl, Camilla Nylund, Jochen Schmeckenbecher, Regula Mühlemann, Okka von der Damerau, Peter Simonischek. Production from December 2020. Register for free and view here.
1:15 pm ET: Midtown Concerts presents Concentus. Eighteenth-century Europe was a melting pot of diverging musical traditions. Marin Marais and Jacques-Martin Hotteterre's music showcase essences of the French tradition; Giuseppe Sammartini represents the late Baroque Italian style; and German composers Telemann and Handel's cosmopolitan style blends various European traditions together. View here.
** 2 pm ET: London Symphony Orchestra presents A Loving Heart. Percy Aldridge Grainger remains a fascinating enigma. His music fits no ordinary categories, is written for outrageously daring combinations of instruments, and yet is possessed of deep and unexpected poetry. His life was as colorful and unpredictable as his compositions. The LSO journey through the landscape of Grainger's mind and imagination is narrated by Roger Allam. Director Gerard McBurney and visual artist Amelia Kosminsky bring this one-off composer alive from the wealth of documentation produced during his lifetime,. Lee Reynolds conducts. View here.
**2:15 pm ET: Bayerische Staatsoper presents Wagner's Die Walküre Act I. Asher Fisch conducts the Bayerisches Staatsorchester in a performance of Act I of Richard Wagner's Die Walküre with Lise Davidsen as Sieglinde, Jonas Kaufmann as Siegmund, and Georg Zeppenfeld as Hunding. View here and on demand.
2:30 pm ET: Philharmonia Orchestra presents Ibragimova plays Mozart. Elim Chan conducts the Philharmonia with violinist Alina Ibragimova in a program of Anna Clyne's Within her arms, Mozart's Violin Concerto No. 5, and Beethoven's Symphony No. 8. Filmed as live at Royal Festival Hall, Southbank Centre on April 29, 2021. Tickets £12. View here for 30 days.
2:30 pm ET: Scottish Chamber Orchestra presents Mendelssohn, Ravel & Mozart. Douglas Boyd conducts the SCO with pianist Steven Osborne in Mendelssohn's Overture: The Fair Melusine, Ravel's Piano Concerto in G, and Mozart's Symphony No 31, Paris. View here until May 29.
3 pm ET: The Royal Conservatory of Music presents Music of My Life: A Conversation With… Toronto RCM's new digital series features performing artists discussing the music that inspires them, that they cannot live without, that they would take to the grave, as well as performances filmed at The Royal Conservatory's Koerner Hall. This week: Canadian television actress and stage performer Cynthia Dale. View here.
** 7:30 pm ET: Nightly Met Opera Streams presents Strauss's Der Rosenkavalier. Starring Renée Fleming, Christine Schäfer, Susan Graham, Eric Cutler, Thomas Allen, and Kristinn Sigmundsson, conducted by Edo de Waart. Production by Nathaniel Merrill. From January 9, 2010. View here and for 24 hours.
** 7:30 pm ET: Bang on a Can, BOMB Magazine & the Jewish Museum present Steve Reich & Amy Sillman. A conversation between the composer and the Brooklyn-based painter—who happen to be cousins—plus performances of two Reich classics. Guitarist Mark Stewart, a longstanding member of Reich's touring ensemble, will perform Electric Counterpoint, for solo electric guitar and 12 backing pre-recorded guitar tracks. Percussionist David Cossin, also a veteran of Reich's touring ensemble, offers his treatment of Reich's Piano Phase (redubbed Piano Phase/Video Phase), in which Cossin performs the two piano parts with percussion midi-triggers, allowing us to see the actual structure of the piece as it unfolds. View here.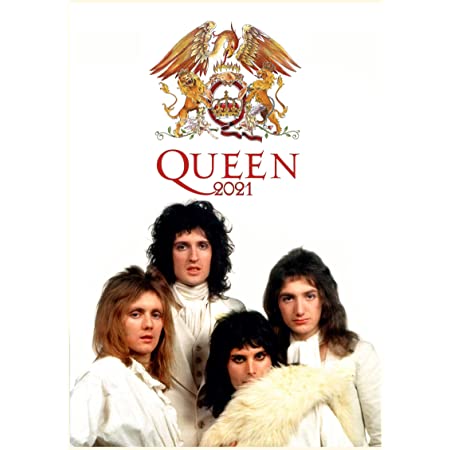 7:30 pm ET: Detroit Symphony Orchestra presents The Music of Queen. From "We Are the Champions" to "Another One Bites the Dust," the music of Queen bridged the gap between rock 'n' roll and orchestral music and led the way among the mega-bands of the 70s. Brody Dolyniuk channels the vocals of Freddy Mercury along with the DSO and a full rock band. Tickets $12. View here. LIVE
7:30 pm ET: Chamber Music Society of Lincoln Center presents International Voices. Archival performances of Ibert's Trois pièces brèves for Flute, Oboe, Clarinet, Bassoon, and Horn, Janácek's Pohádka (Fairy Tale) for Cello and Piano, and Rachmaninov's Symphonic Dances for Two Pianos, Op. 45. With Sooyun Kim, Stephen Taylor, Tommaso Lonquich, Marc Goldberg, Eric Reed, Gilles Vonsattel, Alessio Bax, Orion Weiss, and David Requiro. View here and on demand for one week.
8 pm ET: The Philadelphia Orchestra presents Fanfare for the Future. An interactive virtual gala to celebrate the Academy of Music's past and future. With Yannick Nézet-Séguin conductor and piano, Whoopi Goldberg host, Ukee Washington speaker, Renée Fleming soprano, David Kim and Dara Morales violins, Burchard Tang viola, Priscilla Lee cello, Nathaniel West bass, Sheryl Lee Ralph speaker, and students from the Philadelphia High School for Creative and Performing Arts. Program includes Mozart's First movement from Piano Concerto No. 12, Montgomery's Voodoo Dolls, for string quintet, Beethoven/arr. Warren "Joyful, Joyful," from Sister Act 2: Back in the Habit, and Strauss's On the Beautiful Blue Danube Waltz. View here and on demand until May 20. LIVE
8 pm ET: St Paul Chamber Orchestra presents Bach, Cuong, Frank & Mozart. Bach's Brandenburg Concerto No. 3, opens the program followed by a world premiere of Circling Back, for Oboe and Cello by composer Viet Cuong. Gabriela Lena Frank's string quartet Leyendas: An Andean Walkabout blends cultural and musical traditions, evoking Andean and Incan imagery. Horn player Matthew Wilson and principal horn James Ferree play alongside their fellow SPCO musicians in Mozart's Divertimento for two horns and string quintet. Register and view here.
10 pm ET: Cal Performances presents Beatrice Rana. The pianist's recital program includes Chopin's Four Scherzos, which completely upended the genre; Bach's French Suite No. 2 in C minor; and selections from the first book of Debussy's Études. Tickets $15. View here until June 12.
10 pm ET: Laguna Beach Music Festival presents Opening Night: Counterpoint. In his Artistic Director debut, pianist and composer Conrad Tao opens the 2021 Laguna Beach Music Festival along with dancer/choreographer Caleb Teicher in a program that includes music by Bach, Gershwin, and more. Tickets $20. View here. LIVE
10:30 pm ET: Seattle Symphony presents Bach & Schubert. Baroque specialist Nicholas McGegan returns to the Benaroya Hall stage to conduct a program featuring J.S. Bach's Orchestral Suite No. 1 and Schubert's Fifth Symphony. Though Schubert was writing a full century after Bach, the baroque influence carries through. View here.
Friday, May 14
10 am ET: The 48th Annual Fischoff Competition presents Day 1. The chamber music competition kicks off with Junior and Senior Wind and String quarterfinals (10 am-4 pm) with a 12 pm Juror Insight Event with Kari Landry & Jeffrey Scott (Commissioning New Works: An Insider's View) and a 4 pm Juror Insight Event with Rachel Barton Pine (Behind the Scenes of Music by Black Composers, a Guided Tour). A live welcome and semifinalists announcement via Zoom will take place at 6 pm. View here.
12 pm ET: Carnegie Hall presents Karajan conducts Tchaikovsky. Carnegie Hall's opening in 1891 is inextricably linked with Tchaikovsky, who timed his only North American tour to coincide with the Hall's Opening Week Music Festival. The last work he conducted at the Hall was his First Piano Concerto, which Herbert von Karajan recorded in 1967 with pianist Alexis Weissenberg and the Berlin Philharmonic. Full of passion, lyricism, and technical bravura, the concerto became Tchaikovsky's first work to achieve widespread acclaim on this side of the Atlantic. View here until May 20.
1 pm ET: Wiener Staatsoper presents Tchaikovsky's Eugene Onegin. Conductor: Tomás Hanus, director: Dmitri Tcherniakov. With Andrè Schuen, Nicole Car, Bogdan Volkov, Anna Goryachova, and Dimitry Ivashchenko. Production from October 2020. Register for free and view here.
** 1 pm ET: OperaVision presents Shostakovich's Lady Macbeth of Mtsensk. Recorded in March 2019, Birmingham Opera Company's 50th production relocates Lady Macbeth of Mtsensk to a disused nightclub where, amidst the 150 volunteer actors and chorus, audience members encountered bloody brides, oversized rats, and poisoned wedding guests. Accompanied on stage by the City of Birmingham Symphony Orchestra and a band from the Royal Birmingham Conservatoire, and with a radical set design by the Banksy collaborators Block 9, Graham Vick's production is conducted by Alpesh Chauhan. View here for three months.
** 1:30 pm ET: Medici.tv presents Marin Alsop. Live from the Katowice Concert Hall, Marin Alsop conducts the Polish National Radio Symphony Orchestra with soprano Ewa Tracz in Szymanowski's The Love Songs of Hafiz, for voice and orchestra, Op. 26, Wagner's Tristan und Isolde, Prelude and Liebestod (Orchestral version), and excerpts from Prokofiev's Romeo and Juliet. View here. LIVE
** 1:30 pm ET: Müpa Budapest Bartók Spring presents Bach's St. John Passion. Thirteen years after a thrilling performance, John Eliot Gardiner returns with Bach's S.t John Passion, this time to the virtual concert hall of Müpa Budapest. With the English Baroque Soloists, Monteverdi Choir, and Nick Pritchard as The Evangelist and William Thomas as Jesus. View here.
** 2 pm ET: Concertgebouworkest presents Messiaen & Shostakovich. Finnish wunderkind Klaus Mäkelä conducts Messiaen's Les offrandes oubliées and Shostakovich's Symphony No. 10. View here.
2 pm ET: DG Stage presents Honeck & Buchbinder. The Czech Philharmonic and Manfred Honeck are joined by Rudolf Buchbinder for Mozart's Piano Concerto in D minor, K466, the composer's first piano concerto in a minor key. The concert opens with excerpts from Grieg's music for Peer Gynt and Beethoven's First Symphony brings the program to an end. Tickets Euro 9.90. View here until May 16.
2 pm ET: Hamburg International Music Festival presents Shalamov Piano Duo. Pianists Alina Shalamova and Nikolay Shalamov perform Sofia Gubaidulina's Fantasie über das Thema S-H-E-A for Two Pianos. View here.
2 pm ET: Opera Streaming presents Vivaldi's Il Farnace. Live from the Teatro Comunale di Ferrara. Conductor: Federico Maria Sardelli, director: Marco Belussi. With Paola Gardina s farnace, Chiara Brunello as Tamiri, Francesca Lombardi as Gilade, Elena Biscuola as Berenice, Leonardo Cortellazzi as Pompeo, and the Orchestra e Coro Accademia dello Spirito Santo. View here. LIVE
2 pm ET: Royal Opera House presents The Royal Ballet's Spring Draft Works. This showcase for promising choreographic talent from within the Company was filmed on the Main Stage of the Royal Opera House. Dancers of The Royal Ballet share their raw creativity in a fresh exploration of dance today. The stream includes choreographic works by Matthew Ball, Ashley Dean, Benjamin Ella, Joshua Junker, Kristen McNally, Marcelino Sambé, Amelia Townsend, Stanislaw Wegrzyn and Valentino Zucchetti. Tickets £10. View here until June 13.
3 pm ET: University of Washington's Meany Center presents Imani Winds & Catalyst Quartet. Imani Winds and Catalyst Quartet present chamber music for winds and strings with (im)migration: music of change, highlighting the experience of migration. Imani Winds performs an arrangement of Piazzolla's Libertango, while the Catalyst Quartet performs the final movement "Saltando como um Saci/Allegro" from Villa-Lobos's String Quartet No. 1. The ensembles join for "Lay Dis Body Down" from a new work Sergeant McCauley, composed by Jessie Montgomery. This youth-friendly program features demonstrations of string and wind instruments. The performance was filmed on November 12, 2020 at the DiMenna Center in New York City. View here until May 21.
3:30 pm ET: English Symphony Orchestra presents Elgar Reimagined Part 2. The English Symphony Orchestra is conducted by Kenneth Woods in David Matthew's orchestration of Elgar's String Quartet in E minor. View here.
**7:30 pm ET: Nightly Met Opera Streams presents The Audition. The feature-length documentary takes you behind the scenes at the Metropolitan Opera's National Council Auditions, where each year thousands of hopefuls compete for a cash prize, the chance to sing on the Met stage, and the opportunity to launch a major operatic career. Directed by Susan Froemke. View here and for 24 hours.
8 pm ET: UChicago presents Echoes of the East. With performance credits that include the New York Philharmonic and the Silkroad Ensemble, Iranian maestro Kayhan Kalhor has championed the sounds of the ancient Persian kamancheh, or "spike fiddle". In this streaming concert, recorded in Iran, Kalhor is joined by tombak player Navid Afghah. The event is a syndicated production previously broadcast by Duke Performances on November 14, 2020. Tickets $15. View here until May 16.
8:30 pm ET: Houston Grand Opera presents Jeanine De Bique. Jeanine De Bique will join the HGO Orchestra, conducted by Patrick Summers, on the stage of the Brown Theater for an evening of works by Handel and Mozart. Register and view here.
9 pm ET: Minnesota Orchestra presents Disarmed & Unfinished. The Minnesota Orchestra reflects on the persistent affliction of gun violence, memorializes a religious leader, and plays a famously unfinished work. Program: Stravinsky's Symphonies of Wind Instruments, Lancaster's dis[armed], Penderecki's Chaconne in Memory of John Paul II, and Schubert's Symphony in B minor, Unfinished. Osmo Vänskä conducts. View here. LIVE
Saturday, May 15
10 am & 2 pm ET: The Menuhin Competition presents Junior Semi-Finals. Broadcast from Richmond Virginia, this round gives ten young musicians from all over the world an opportunity to demonstrate the diversity of their playing, with a Beethoven sonata with piano, the competitor's choice of a virtuoso work, with or without piano, and a recently composed work for solo violin. View here.
10:50 am ET: Detroit Symphony Orchestra presents Peter & the Wolf. Join the DSO on a musical adventure with Peter and his animal friends in Prokofiev's timeless classic. Tickets $12. View here for two weeks. LIVE
11 am ET: The 48th Annual Fischoff Competition presents Day 2. The chamber music competition continues with Junior and Senior Wind and String Semifinals (11 am-3 pm) with an 11 am Juror Insight Event with Michael Kannen (Inspiration Everywhere: What I Have Learned From Great Musicians Who Don't Play Classical Music) and 12:30 pm Masterclasses for Junior Division ensembles via Zoom. The finalists announcement via Zoom will take place at 4 pm. View here.
12 pm ET: Arizona Friends of Chamber Music presents Haydn & Aulin. Tim Kantor and Laura Casarez, violins, Juan Mejia, cello, and Emily Chao, viola, perform Haydn's String Quartet in D, Op. 20, No. 4 and the String Quartet No. 1 in F, Op. 8 by Laura Valborg Aulin (1860–1928). View here for 30 days.
** 1 pm ET: Wiener Staatsoper presents Verdi's La Traviata. Conductor: Giacomo Sagripanti, director: Simon Stone. With Pretty Yende, Juan Diego Flórez, Igor Golovatenko, and Margaret Plummer. Production from March 2021. Register for free and view here.
** 1:45 pm ET: Budapest Festival Orchestra presents Kagel, Piazzolla, Ravel, Milhaud & Satie. Iván Fischer conducts the BFO with pianist Seong-Jin Cho in Kagel's 10 Märsche, um den Sieg zu verfehlen, Piazzolla's Tangazo, Ravel's Piano Concerto in G, Milhaud's La Boeuf sur le Toit, Satie's Gymnopedie No. 1 and Gnossienne No. 3, and Ravel's La valse. View here. LIVE
3 pm ET: Live from the Barbican presents Paul Weller, Jules Buckley & BBC Symphony Orchestra. Paul Weller takes to the stage for his first live gig in two years, with the backing of the BBC Symphony Orchestra in a performance curated by the conductor, composer and arranger Jules Buckley. Together they track Weller's career from his early work in The Jam to brand new songs. Weller will pick up on the past, but with a forward-looking eye, as he invites special guests Boy George, Celeste and James Morrison to the stage to celebrate his music and its influence. Tickets £12.50. View here.
5 pm ET: Paracademia presents The Atterbury House Sessions. Violinist Lara St. John curates a series of chamber music concerts celebrating the 150th anniversary of New York's iconic Atterbury House. This week, violinist Augustin Hadelich performs Coleridge-Taylor Perkinson's Blue(s) Forms, Telemann's Fantasy No. 5, Paganini's Caprice No. 9, Coleridge-Taylor Perkinson's Louisiana Blues Strut: A Cakewalk, and Bach's Partita No. 2 in D Minor. View here.
7 pm ET: Carpe Diem String Quartet presents An American Story. An interactive multimedia production with original music composed and performed by the members of the quartet paired with animation by Janet Antich. During this performance, viewers get to follow the lives of the quartet's ancestors and be able to make decisions along the way that affect their journey. View here.
7:30 pm ET: Nightly Met Opera Streams presents Rossini's Il Barbiere di Siviglia. Starring Isabel Leonard, Lawrence Brownlee, Christopher Maltman, Maurizo Muraro, and Paata Burchuladze, conducted by Michele Mariotti. Production by Bartlett Sher. From November 22, 2014. View here and for 24 hours.
7:30 pm ET: Les Délices presents Passion & Promise: Virtual Benefit. Streaming live from Cleveland's BOP STOP, the event opens with an "Exclusive Zoom Cocktail Hour" allowing viewers to converse with SalonEra and Les Délices artists, followed at 8 pm by Passion & Promise—A Celebration of Spring, a benefit and concert of music from the 14th-18th centuries by Purcell, Rameau, and others. Tickets from $25. View here.
7:30 pm ET: Rochester Philharmonic Orchestra presents Truth is of No Color. Paying tribute to the art of music and spoken word, with poems written by Langston Hughes weaved into two works by composers Valerie Coleman and RPO's own Herb Smith. In partnership with Avenue Blackbox Theatre. View here until June 27.
8 pm ET: Rhode Island Philharmonic presents Mahler 4. Bramwell Tovey conducts with soprano Laquita Mitchell in a chamber orchestra arrangement of Mahler's Fourth Symphony. Tickets $40. View here.
8 pm ET: Louisiana Philharmonic presents LPO at 50. Rounding out the LPO's 30th season, an evening highlighting the power and resiliency of music including works by Bach, Bernstein, and Piazzolla with a special performance by Music for Life students. View here.
8 pm ET: Chamber Music Detroit presents Verona Quartet with Jordan Bak & Nicholas Mariscal. An ensemble of six young artists, including the 2020 Cleveland Quartet Award-winning Verona Quartet joined by Sphinx Competition laureates Jordan Bak and Nicholas Mariscal. The program includes Reena Esmail's Quartet, Strauss's Sextet from Capriccio, and Dvorák's String Quartet in F major, Op. 96, American. Tickets $15. View here until May 22.
8:30 pm ET: Milwaukee Symphony Orchestra presents Musical Fireworks. An explosive concert experience awaits, with works that spotlight the MSO's loudest and proudest! View here.
9 pm ET: Houston Symphony presents Iconic Overtures. Andrés Orozco-Estrada conducts some of music's all-time great overtures. Hell-bound lothario Don Giovanni comes to life in Mozart's Overture, and Beethoven's Egmont Overture offers a stirring journey from tragedy to triumph. Scotland inspired Mendelssohn to set his feelings to music in The Hebrides, and the concerts close with Weber's ultra-Romantic Der Freischütz Overture. Tickets $20. View here. LIVE
9 pm ET: San Antonio Symphony presents Classical Concert VII. Lina Gonzalez-Granados conducts the SAS with violinist Benjamin Beilman in Gabriela Lena Frank's Escaramuza, Beethoven's Romance No. 2 in F for Violin and Orchestra, Sibelius's Suite for Violin and String Orchestra, and Schubert's Symphony No. 5 in B-flat. Tickets $21. View here.
10 pm ET: Chamber Music Northwest presents Jason Vieaux. Guitarist Jason Vieaux is the CMNW season finale. A passionate advocate of new music, Vieaux premiered Pat Metheny's genre-defying Four Paths of Light, which will be featured on this concert, along with other works by Bach, Scarlatti, Brouwer, and Ellington, spanning more than 300 years. Tickets $20. View here.
** 10 pm ET: Laguna Beach Music Festival presents Its Brilliance Almost Frightened Me. Artistic Director Conrad Tao and the JACK Quartet perform Crane's Prelude No. 1, Berg's "Traumgekrönt" from Seven Early Songs, Schubert's "Gretchen am spinnrade", Wubbels's gretchen am spinnrade, Ruth Crawford Seeger's String Quartet, and Beethoven's String Quartet No. 16, Op. 135. Tickets $20. View here. LIVE
Sunday, May 16
10 am & 2 pm ET: The Menuhin Competition presents Senior Semi-Finals. Broadcast from Richmond Virginia, nine Senior semi-finalists play for their place in the Senior Finals. This round sees each violinist give world premiere performances of a new commission by Mark O'Connor, the first movement of a Mozart concerto including a new cadenza composed by each semi-finalist, as well as a virtuoso work of their choice with or without piano. View here.
12 pm ET: Opera Steaming presents Verdi's Requiem. Plácido Domingo directs Verdi's Requiem from the Teatro Municipale, Piacenza, dedicated to victims of the pandemic. The legendary tenor returns to the stage in Piacenza nearly fifty years after he first sang at the Teatro Municipale in a production of Lucia di Lammermoor. Conducting the Filarmonica Arturo Toscanini and the Coro del Teatro Municipale di Piacenza, Domingo is joined by soloists María José Siri, Annalisa Stroppa, Antonio Poli and Michele Pertusi. Preceding the performance, symbolic images on a large screen in the theatre will trace the memory between places and people of the pandemic in Piacenza, one of the cities most scourged by first wave of coronavirus, with a documentary video made by Blacklemon, directed by Andrea Pasquali. View here.
12 pm ET: The 48th Annual Fischoff Competition presents Day 3. The chamber music competition continues with Finalist video performances from 12 pm and, at 2:30 pm, Awards Ceremony, Gold Medal Concert, and interviews. View here.
** 1 pm ET: Wiener Staatsoper presents Henze's Das Verratene Meer. Conductor: Simone Young, director: Jossi Wieler, Sergio Morabito. With Vera-Lotte Boecker, Josh Lovell, Bo Skovhus, Erik Van Heyningen. Production from December 2020. Register for free and view here.
1 pm ET: Orpheus Sinfonia & The Wallace Collection present The Staircase. The last of a five-part series exploring the connections between art and music. The staircase in Hertford House is a spectacular feature in its own right. Exploring paintings by Boucher and the shared inspiration of sunrise, Orpheus recreates the original premiere performance of Wagner's Siegfried Idyll on the staircase itself. Tickets from £5. View here.
2 pm ET: Hamburg International Music Festival presents Handel's Israel in Egypt. Thomas Hengelbrock conducts the Balthasar-Neumann-Chor und -Solisten and the Balthasar-Neumann-Ensemble in Handel's oratorio Israel in Egypt HWV 54. View here.
2 pm ET: London Symphony Orchestra presents Panufnik Composers. Six composers present original three-minute works for full orchestra, developed through the LSO Panufnik Composers Scheme with guidance from Colin Matthews and Christian Mason. Jack Sheen conducts the LSO in Louise Drewett's The Daymark, Ninfea Cruttwell-Reade's Sleep-Chasings, Jonathan Woolgar's PROTO-SYMPHONY, Caroline Bordignon's Iridescent Flares III, James Chan's Tanztheater, and Joe Bates's Muted the Night. View here.
3:30 pm ET: Birdfoot Festival presents Gratitude: Beethoven. It was in early summer of 1825, while recovering from a particularly painful illness that Beethoven came back to a string quartet he had started some months earlier, and wrote one of his most intimate musical utterances: the Heiliger Dankgesang, fully translated as "Holy song of thanksgiving to God on recovery from an illness in the Lydian Mode." The Borromeo String Quartet explores the special resonance of the Lydian mode and this expression of musical gratitude. Register and view here.
4 pm ET: Music at the Clark presents Jupiter String Quartet. The string quartet performs Mendelssohn's String Quartet No. 6 in F Minor, Op. 80, Fanny Mendelssohn Hensel's String Quartet in E-flat, and Judd Greenstein's Four on the Floor. Register and view here.
4 pm ET: The Gilmore presents Virtual Rising Stars: Avery Gagliano. Avery Gagliano displays her affinity for Chopin in a program that includes the composer's Mazurkas, Op. 56. Other works include Bach's English Suite No. 2, in A Minor, BWV 807, Beethoven's Piano Sonata in E-flat, Quasi una fantasia, Op. 27, No. 1, and R.N. Dett's "Magnolias" from the Magnolia Suite. Suggested donation $25. View here for 30 days. LIVE
4 pm ET: Our Concerts Live presents Concertos from the Inside: Week 17: Shostakovich No. 1. In a 24-part series, Rachel Barton Pine performs the entire solo violin part of the greatest violin concertos unaccompanied and shares her perspective on each, explaining how she prepares and how her performance connects to the work's historical and musical context. The series is geared towards career violinists, advanced students, violin teachers, and violin aficionados. Tickets $20. Register and view here.
** 6 pm ET: Laguna Beach Music Festival presents Change This Thread On Which We Move. Artistic Director Conrad Tao, violinist Stefan Jackiw, and The Westerlies perform Caroline Shaw's Entr'acte (Westerlies' arrangement), Debussy's Violin Sonata in G minor, and selected Madrigals by Gesualdo, with other works to be announced. Tickets $20. View here. LIVE
6 pm ET: Santa Rosa Symphony presents SRS@Home. Francesco Lecce-Chong conducts the SRS with pianist Elizabeth Dorman in Rossini's Overture to Il signor Bruschino, Michael Daugherty's Asclepius, Fanfare for Brass and Percussion, Ellen Taaffe Zwilich's Peanuts® Gallery for Piano and Orchestra, Paul Dooley's Sonoma Strong, and Haydn's Symphony No. 45, Farewell. The concert was recorded on May 1. View here.
7 pm ET: Lyric Opera of Chicago presents Celebrating Sir Andrew Davis. Music Director Sir Andrew Davis leads members of the Lyric Opera Orchestra and star soloists in a concert that celebrates his remarkable career at Lyric. The program includes selections from Mozart's The Marriage of Figaro—the first opera Sir Andrew conducted at Lyric—and Stravinsky's The Rake's Progress—the last opera he would have conducted as music director this spring. With Janai Brugger, Amanda Majeski, Kayleigh Decker, Matthew Polenzani, and Kyle Ketelsen. View here.
** 7:30 pm ET: Met Opera Streams presents Donizetti's Roberto Devereux. Starring Sondra Radvanovsky, Elina Garanca, Matthew Polenzani, and Mariusz Kwiecien, conducted by Maurizio Benini. Production by Sir David McVicar. From April 16, 2016. View here and for 24 hours.
8 pm ET: Hershey Felder presents Anna & Sergei. Taking place as a memory play in the house in which Rachmaninov died in Beverly Hills, this is the story of a very strange meeting between the composer and Anna Anderson, the woman who claimed to be the sole surviving member of the Romanov Dynasty, the Princess Anastasia. Featuring Rachmaninov's most popular music. Tickets $55. View here until May 23.
8 pm ET: Music@Menlo presents Calidore Quartet. The quartet performs Barber's String Quartet in B minor, Op. 11 and Schubert's String Quartet in D minor, D. 810, Death and the Maiden. Tickets $25. View here and for one week.
9 pm ET: Westchester Chamber Music Society presents Ariel Quartet. Formed in Israel as teenagers and celebrating their 20th anniversary in 2020-21, the Ariel Quartet performs Beethoven's String Quartet in B-flat, Op. 130 and the Grosse Fuge, Op. 133. Tickets $20. View here.
Monday, May 17
8 am ET: Wigmore Hall presents Michael Collins & Michael McHale. The clarinetist and pianist's program includes Joseph Horovitz's Sonatina which premièred at Wigmore Hall in 1981. Widor's Introduction et rondo was composed in 1898. At its première in 1935, Bax's clarinet sonata was actually played twice; it was repeated in the program when the sheet music for a work by Lennox Berkeley was lost in the post. Each of the four Time Pieces by Robert Muczynski highlights a characteristic of the clarinet in terms of range, technical prowess, tone color, and expressiveness. Register, view here and on demand for 30 days. LIVE
** 1 pm ET: Wiener Staatsoper presents Gounod's Faust. Conductor: Bertrand de Billy, director: Frank Castorf. With Juan Diego Flórez, Nicole Car, Adam Palka, Étienne Dupuis, and Kate Lindsey. Production from April 2021. Register for free and view here.
** 1:30 pm ET: Müpa Budapest Bartók Spring presents Vasily Petrenko & the Royal Philharmonic. The Music Director Designate of the Royal Philharmonic Orchestra conducts Weber's Euryanthe Overture, Villa-Lobos's Fantasia for Saxophone, Three Horns, and Strings (with soloist Jess Gillam), John Harle's RANT!, and Brahms's Symphony No. 4 in E minor, Op. 98. View here.
2 pm ET: Hamburg International Music Festival presents Ensemble Resonanz plays Xilin Wang. Johannes Kalitzke conducts Ensemble Resonanz in Xilin Wang's Symphony No. 5 for String Orchestra, Op. 40. View here.
** 2:30 pm ET: Wigmore Hall presents Steven Isserlis, Irène Duval & Mishka Rushdie Momen. Isserlis is joined by French violinist Irène Duval and pianist Mishka Rushdie Momen for Schubert's 1827 Second Piano Trio, to round off a program which includes Beethoven's second of two Op. 5 sonatas from 1797, written for performance to the King of Prussia, and a selection of works by Hungarian composer György Kurtág. Register, view here and on demand for 30 days. LIVE
5:30 pm ET: American Symphony Orchestra presents ASO Salutes NYC/USA, Jazz Ensemble. Live from Bryant Park Fountain Terrace, a jazz ensemble salutes U.S. healthcare workers who have made it possible for New Yorkers to experience live music once again. The program, including works by Gershwin, Bernstein, Ellington, and Chick Corea, among others, celebrates composers who have defined the sound of this vibrant city. View here. LIVE
6:30 pm ET: Orchestra of St. Luke's presents Gift of Music Gala. OSL's Gala celebrates resilience, innovation, and music's power to lift the human spirit. Honorees embody bold, visionary leadership and are philanthropist and OSL Trustee, Janet Prindle Seidler, musician, composer, bandleader, educator, and the Managing & Artistic Director of Jazz at Lincoln Center, Wynton Marsalis, and Artistic Director of Paul Taylor Dance Company, Michael Novak. David Hyde Pierce hosts the event, which features performances by Orchestra of St. Luke's, Wynton Marsalis, and Paul Taylor Dance Company. Suggested donation $40. View here.
7:30 pm ET: Met Opera Streams presents Bellini's I Puritani. Starring Anna Netrebko, Eric Cutler, Franco Vassallo, and John Relyea, conducted by Patrick Summers. Production by Sandro Sequi. From January 6, 2007. View here and for 24 hours.
7:30 pm ET: Chamber Music Society of Lincoln Center presents Inside Chamber Music: Debussy's String Quartet. Bruce Adolphe is joined by CMS artists to examine Debussy's Quartet in G minor for Strings, Op. 10. In this, his only string quartet, Debussy created a sonic canvass of extraordinary beauty and instrumental color and his distinctly personal vision of music resonates throughout the piece. Tickets $15. View here and on demand for one week.
7:30 pm ET: The Menuhin Competition presents Regina Carter. Broadcast from Richmond Virginia, the American jazz violinist performs jazz, R&B, Latin, classical, blues, country, pop, African, and more; Carter is a multi-GRAMMY nominee and recipient of a MacArthur "genius" award and a Doris Duke Award widely hailed for her mastery of the violin and her drive to expand its possibilities. View here.
Artists and Organizations Offering Free Content
The following are all accessible during the coronavirus pandemic:
Academy of Ancient Music
The most listened-to period instrument ensemble, directed by Richard Egarr, has made a number of streams available on its website. Guest artists include Louise Alder, soprano, Nicola Benedetti, violin, Mary Bevan, soprano, David Blackadder, trumpet, Iestyn Davies, countertenor, Tim Mead, countertenor, Christopher Purvis, bass, and Tenebrae, directed by Nigel Short. Explore here.
Afro-Diasporic Opera Forum
The International Contemporary Ensemble, in partnership with Opera Omaha and FringeArts, presents the Afro-Diasporic Opera Forum online from May 26-28, 2021. The Forum is a free, three-day series of online events to celebrate, share, and reflect on four operas that have had a major impact on the organization and collaborators. They include: George Lewis's Afterword (2015), Tyshawn Sorey's Perle Noire: Meditations for Joséphine Baker (2016), Pauline Oliveros and IONE's The Nubian Word for Flowers: A Phantom Opera (2017), and a new work-in-development, Awakening (to be premiered in 2022), by Courtney Bryan with Charlotte Brathwaite, Sharan Strange, Cauleen Smith, and Helga Davis. In order to cultivate awareness among presenters, producers, ensembles, and audiences, the Ensemble will bring these works into conversation with one another and with leading scholars in the field. Renowned musicologist Dr. Naomi André is the lead scholar and conversation partner for this three-day series featuring presenters and panelists such as Julia Bullock, IONE, George Lewis, Tyshawn Sorey, and many others. Explore here.
Alternative Classical
Humans of Classical Music is a video series in which musicians, actors, comedians, and podcasters from around the world recommend their favorite piece of classical music in one minute. A new video will go live every Thursday during 2021, starting on February 4, accompanied with a link on Spotify. Each video is free of musical jargon and is suitable for anyone interested in exploring the world of classical music. The list includes countertenor Anthony Roth Costanzo, three-time Edinburgh Comedy Award nominee Kieran Hodgson, Principal Conductor of Glyndebourne on Tour Ben Glassberg-Frost, Chief Executive of Manchester Collective Adam Szabo, and composers Anna Clyne, Gabriel Prokofiev, and Missy Mazzoli. Explore here.
American Opera Project
First Glimpse is a video album of 20 songs created during the first year of AOP's 2019-21 fellowship program, Composers & the Voice. Originally intended as a live concert, the videos will be released every Friday beginning October 23 and for the following six weeks. The composers are Alaina Ferris, Matt Frey, Michael Lanci, Mary Prescott, Jessica Rudman and Tony Solitro, with librettists Amanda Hollander and Jonathan Douglass Turner. Videos will be free for one week following their release, after which they will be available to rent or purchase, individually or as a full set through AOP's Website. Explore here.
American Symphony Orchestra
American Symphony Orchestra releases weekly recordings from its archives with content alternating between live video recordings of SummerScape operas and audio recordings from previous ASO concerts. Ethel Smyth's The Wreckers, Richard Strauss's Die Liebe aus Danae, and Korngold's Das Wunder der Heliane, all conducted by Leon Botstein, are all highly recommended and available now.
Apollo's Fire: Music for the Soul
The Cleveland-based baroque orchestra founded by Artistic Director Jeannette Sorrell is offering a series of video streams entitled "Music for the Soul." New episodes are posted here.
Baltimore Symphony Orchestra
BSO Sessions continues to bring the stories of BSO musicians, conductors, and collaborators to life through a documentary-style narrative. Real stories are paired with powerful music, including the elevation of unheard voices in classical music. Episodes premiere weekly on Wednesdays at 8 pm ET and are available through June 2021. Explore here.
Bard SummerScape & Fisher Center
Archival works highlight Bard's wealth and breadth of programming, including performances from its SummerScape Opera and BMF archives. Recent include Bard SummerScape's 2011 production of Strauss's rarely performed Die Liebe der Danae and last year's Daniel Fish directed staging of Michael Gordon's Acquanetta. More details here.
Bergen Philharmonic
Bergen's outstanding orchestra enjoys national status in Norway with a history dating back to 1765. Its free streaming service was established as part of 250-year anniversary in 2015 and offers a fine selection of works from its concert series in Grieghallen, Bergen. Conductors include Edward Gardner, James Gaffigan, Thierry Fischer, David Zinman, Neeme Järvi, Jukka Pekka Saraste, Nathalie Stutzmann, and Christian Zacharias with soloists including Leif Ove Andsnes, Lise Davidsen, Truls Mørk, Mari Eriksmoen, and Freddy Kempf. Well worth exploring here.
Chatham Baroque
Chatham Baroque is releasing high-quality monthly videos featuring leading baroque performers including gambist Jaap ter Linden, lutenists Nigel North and Stephen Stubbs, and countertenor Reginald Mobley. Once posted, videos are available on demand through June 30, 2021. Each program includes artist interviews and are available for as little as $18 per program. Explore here.
Cliburn Kids
Cliburn Kids is a growing collection of entertaining 7- to 10-minute videos designed to introduce children to the fun of classical music. How does music paint pictures, tell stories, express feelings? Host Buddy Bray and guest artists use individual pieces to explore topics that delve into the way music is organized and structured, counting and rhythm, expressive elements, and sometimes just lighthearted enjoyment. Programs are geared towards elementary-aged children, and activities are provided for each episode that are perfect for in-classroom or at-home studies. New episodes and lesson plans are released every Tuesday. Explore here.
Concours Musical International de Montréal Piano Edition
From April 26 – May 14, CMIM will hold its triennial piano edition in a virtual format. A preliminary jury has selected twenty-six semifinalists aged 21-30 who represent 11 different countries to compete for over $230,000 in prizes and awards. In addition to a grand prize of $30,000 from the city of Montréal and the $50,000 Joseph Rouleau Career Development Grant offered by the Azrieli Foundation, the first prize winner will also be offered a concert tour in three North American cities, an artist residency at Canada's Banff Centre for Arts and Creativity, a concerto performance with the Orchestre symphonique de Montréal, and a solo album recording on the Steinway & Sons label with a launch event at Steinway Hall in New York City. The public is invited to vote for the recipient of the $5,000 ICI Musique People's Choice Award. All stages of the competition will be available for free, on-demand here.
Days & Nights Festival
The annual multidisciplinary Days and Nights Festival—which since 2011 has taken place in and around Big Sur, California and has brought together luminaries and pioneers in fields including music, dance, theater, literature, film and the sciences—launches its premiere streaming portal featuring exclusive films of a selection of its landmark performances and events. Films slated for release, from February to May 2021, includes contributions by such wide-ranging figures as JoAnne Akalaitis, Tibetan artist Tenzin Choegyal, Danny Elfman, Molissa Fenley, María Irene Fornés, Allen Ginsberg, Dev Hynes (Blood Orange), Jerry Quickley, and Glass himself. Featured performers and ensembles include Dennis Russell Davies, Ira Glass, Matt Haimovitz, Tara Hugo, Lavinia Meijer, Maki Namekawa, Gregory Purnhagen, Third Coast Percussion, Opera Parallèle, and Glass and his Philip Glass Ensemble. Explore here.
Detroit Symphony Orchestra
The Detroit Symphony Orchestra has made its webcast archive available for free. The collection features 200+ works going back three years, and highlights include Leonard Slatkin conducting John Luther Adams's climate change-inspired Become Ocean from 2019, several world premieres, and a host of bite-sized encores. Explore here.
Deutsche Grammophon Yellow Lounge
The German classical music giant is streaming Yellow Lounge broadcasts from its archives. Recent additions include clarinetist Andreas Ottensamer, pianists Alice Sara Ott and Chihiro Yamanaka, and cellist Mischa Maisky. Performances are broadcast in rotation, one video at a time, adding a new performance every few days. DG communicates the start of each new performance by newsletter at the start of each week. To keep updated sign up here.
English Symphony Orchestra
The English Symphony Orchestra's ESO Digital is an expanding digital archive of music, performed by English Symphony Orchestra and its partners, that you are unlikely to hear anywhere else. Access is free with a monthly donation; however Musical America readers can get a free trial of one week when setting up a new donation by using the coupon code MusicalAmerica2021. Register here.
Finnish National Opera
Finnish National Opera presents Stage24, a series of streamed archived performances on its website, which are then available for the next six months. Recent content includes a staged version of Sibelius's Kullervo, Stravinsky's The Rake's Progress, Caspar Holten's staging of Wagner's Der Fliegende Holländer with Camilla Nylund, and Christoff Loy's Tosca. An excellent company and some interesting and original work worth investigating. Explore here.
Gina Bachauer Piano Competitions
Postponed from 2020, the Solo Rounds will now be conducted through video recordings, presented online. Twenty-three Junior Competitors ages 11-14 and twenty-one Young Artists Competitors ages 15-18 will continue their quest for medals and their share of $62,000 in cash prizes. Hailing from 14 countries, these young international pianists will each vie for the title of the next Gina Bachauer Gold Medalist. Chosen from an original pool of 220 applicants, 113 pianists performed in the Preliminary Rounds, with each competitor presenting a 30-minute program in one of five international cities: Hamburg, Moscow, Shanghai, New York City, and Salt Lake City. The Gina Bachauer Junior International Piano Competition will take place June 13-19 and the Gina Bachauer Young Artists International Piano Competition will take place June 20-26. Explore here.
Handel and Haydn Society
Boston's Handel and Haydn Society has created the H+H Listening Room where you can hear and watch H+H performances including Mozart's Requiem, Handel's Messiah, and Purcell's Dido and Aeneas filmed at New York's Met Museum. There are also more than a dozen videos of musicians performing from their homes, a special video of principal flutist Emi Ferguson teaching people how to make their own baroque flute, and a new podcast called "Tuning In". In the first episode Principal Cellist Guy Fishman interviews Artistic Director Harry Christophers about Bach's St. Matthew Passion. Explore here.
Kennedy Center: Arts Across America: Spring
Arts across America continues this Spring with a focus on cultural leadership and art as a catalyst for public healing, decolonization, and genuine global change. With artistic contributions from the Black Trans theater community, programs about Sacrifice Zones and the environment, the fight for women's rights in the Latinx community, and discussions of the prisons and detention center system, and about the importance of Indigenous food and health. Hosted by sage artistic minds, these performances and conversations strive to bring audiences together to heal our country, communities, and selves. Explore here and other Kennedy Center regular online releases via their digital stage here.
La Scala/RAI
Italy's RAI presents five productions from La Scala Milan including the world premiere of Kurtág's Fin de Partie, Daniel Barenboim conducting Götterdämmerung, Lisette Oropesa in Verdi's I Masnadieri, Montedervi's Orfeo conducted by Rinaldo Alessandrini, and Les Vêpres Siciliennes conducted by Daniele Gatti. A wide range of concerts are also available. Explore and register here.
Les Arts Florissants
Les Arts Florissants's annual Festival in Thiré, France included a series of 10- to 15-minute "Meditation" concerts recorded earlier this summer. Now available to enjoy online, the Meditations include performances by students of Juilliard's Historical Performance program in the spirit of their annual participation in the Festival. View here.
Lincoln Center Lincoln Center Passport to the Arts
A variety of virtual classes, performances, and bonus content designed for children, teens and adults with disabilities and their families. Offerings include programs with Chamber Music Society of Lincoln Center, Jazz at Lincoln Center, the Metropolitan Opera Guild, New York City Ballet, the New York Philharmonic, and The New York Public Library for the Performing Arts. Families can attend dance, music or drama classes, watch exclusive performances, check out behind-the-scenes content, and even meet performers—all from their homes. Families will receive pre-visit materials, including social narratives, photos, and links before each program. All programs take place via Zoom. Register here.
Look + Listen Festival
The free annual festival returns for its 19th season in May 2021 with an "At Home Edition" designed to bring art directly into audiences' homes, in both digital and tangible forms. Along with online performances, audiences will be treated to limited-edition physical artworks, delivered by mail (to U.S. residents only). On three Saturdays—May 8, 15, and 29 —sound, visual, and literature artists Mendi + Keith Obadike will play LULL: a sleep temple, an eight-hour sonic experience incorporating field recordings, analog synths, and acoustic instruments intended to create a field of sound for dreaming. The first 100 registrants will be sent a small "dream kit" containing a booklet, candle, and sachet. On Saturday, May 22, Berlin-based composer/performer/instrument builder Viola Yip joins forces with composer/vocalist/sound artist Ken Ueno, a professor at UC Berkeley, for the world premiere of an hourlong piece performed synchronously by the two artists from their home locations. thingNY's Dear Nancine consists of mailed gifts to experience alone, and/or with your household or close friends. The work centers around cartography, land rights, colonization, and routine. Packages will arrive to the first 100 registrants on Saturday, May 1. And Audra Wolowiec has created Semaphore, a printed booklet exploring modes of communication across long distances, mailed to all festival registrants in the US. Semaphore will serve simultaneously as a festival program, conceptual art piece, and activity book. Register and explore here.
Los Angeles Chamber Orchestra
LACO AT HOME offers streaming and on demand performances, including a full showing of the orchestra's critically acclaimed West Coast premiere of Dark with Excessive Bright for double bass and strings by LACO Artist-in-Residence Missy Mazzoli. View streaming here and on demand here.
Los Angeles Master Chorale
Videos recorded as part of the "Offstage with the Los Angeles Master Chorale" series from April 24 to June 19, 2020 included interviews conducted by Artistic Director Grant Gershon and Associate Conductor Jenny Wong with notable performers—including special guests Reena Esmail, Morten Lauridsen, Anna Schubert, Peter Sellars, Derrick Spiva—as well as Master Chorale singers. Available on demand here.
Mark Morris Dance Group 40th Anniversary Digital Season
MMDG continues to celebrate its 40th Anniversary with a new archival collection featuring three excerpts from Mark Morris dances?I Don't Want to Love, Rhymes With Silver, and V, and one full-length work, Rock of Ages, selected by veteran MMDG company members Joe Bowie and Lauren Grant. Viewers are also able to watch the full performances of the excerpted works on demand. Each work is preceded by video introductions by Joe Bowie and Lauren Grant. Explore here.
Metropolitan Opera Live In Schools
The Metropolitan Opera's HD Live in Schools program has launched a new series for the 2020–21 school year, creating cross-disciplinary educational opportunities across the country. For the 2020–21 school year, students and teachers will receive free subscriptions to the Met Opera on Demand service, with a catalogue of more than 700 Live in HD presentations, classic telecasts, and radio broadcasts. Ten operas have been selected for the HD Live in Schools program, and will be presented in five educational units, with two thematically paired operas per unit. The series opens with Beethoven's Fidelio and Donizetti's La Fille du Régiment (September 28–October 16), both of which explore the intersection of music and politics. The Met will continue to offer teachers HD Live in Schools Educator Guides and access to Google Classroom materials that can be adapted for virtual learning lesson plans. In addition, the Met's National Educators Conference will be hosted on a virtual platform this year and take place on five Saturdays throughout the 2020–21 school year. Two conferences, scheduled for October 10, 2020, and October 17, 2020, will also feature live conversations with Met artists. More information here.
Minnesota Orchestra
Minnesota Orchestra at Home shares video, audio, and educational materials through the categories of Watch, Listen and Learn, including videos from the orchestra's archives and newly created "mini-concerts" directly from the homes of Orchestra musicians. Explore and view here.
National Sawdust Digital Discovery Festival, Volume One
With more than 65 events, featuring over 100 artists premiering in a four-month span, National Sawdust Digital Discovery Festival: Volume One was a bright spot in NYC's post-COVID live music world. Featuring post-COVID performances from Robert Wilson, Julian Lage, Tyondai Braxton, Emel Mathlouthi, Matthew Whitaker, Dan Tepfer, Ashley Bathgate, Emily Wells, Brooklyn Rider, Joel Ross, Conrad Tao, Andrew Yee, and Lucy Dhegrae, and recently recorded Masterclasses with Tania León, Ted Hearne, Vijay Iyer, Jamie Barton, Lawrence Brownlee, Trimpin, and Lara St. John. Archival performances include David Byrne, Lara Downes and Rhiannon Giddens, and Ryuichi Sakamoto. Explore here.
New World Symphony
The New World Symphony presents a web-based series called NWS Archive+. Michael Tilson Thomas moderates discussions with NWS Fellows, alumni, guest artists, and visiting faculty about archived recordings. Performances will be available here. NWS Fellows also play live, informal chamber music concerts from their homes in Miami Beach and broadcast via Facebook Live. In addition, the NWS online archive contains master classes, tutorials and town halls, which can be found here. Finally, for the past 10 years, the Fellows have performed one-hour concerts for local school children. These concerts and preparatory material will be available free to students and parents. NWS Educational concerts can be found here.
New York Opera Fest
The New York Opera Fest celebrates its sixth season with both virtual and in-person performances by 20+ local, New York City-based opera companies. Presented by the New York Opera Alliance, with support from OPERA America, this annual festival runs for two months May-June 2021 starting with a special kick-off event April 29th. For a complete list of events, explore here.
Opera Australia
OA | TV: Opera Australia on Demand is the Sydney-based company's new digital space. Alongside the world's largest collection of Dame Joan Sutherland on video, OA will offer exclusive content from the OA back catalogue, productions from Handa Opera on Sydney Harbour, and a new series of chat show-style interviews conducted by AD Lyddon Terracini. The first posted full show is Sutherland in The Merry Widow, and the fileted aria's in the section labelled "The Best of Dame Joan Sutherland" are even better. View here.
Opéra National de Paris
The Palais Garnier and Bastille Opera have made their digital stage, "The 3e Scène," free. The platform is a pure place of artistic adventure and exploration, giving free rein to photographers, filmmakers, writers, illustrators, visual artists, composers, and choreographers to create original works. Visit here. Some of Opéra National de Paris's productions are accessible on the company's Facebook Page. In addition, Octave, the Paris Opera's online magazine, is posting articles, videos, and interviews here.
Opera North
One of Britain's most respected smaller opera companies, Opera North has put its acclaimed semi-staged concerts of Wagner's epic Ring Cycle online. "Beg, borrow, or be like Wotan and steal a ticket for this show," said the UK's Times of Das Rheingold. "You'd be lucky to hear as good at Bayreuth," said The Telegraph of Die Walküre. Richard Farnes proves a seriously impressive Wagner conductor. Watch here.
OperaVision
OperaVision offers livestreams of operas available for free and online for up to six months. Previous offerings include Barrie Kosky's visually spectacular Moses und Aron, David McVicar's superb Die Entführung aus dem Serail from Glyndebourne, and Deborah Warner's thoughtful Death in Venice for English National Opera. View upcoming and past content here.
Rotterdam Philharmonic Orchestra: Beethoven at Home
RPO brought Beethoven to living rooms in December playing all nine symphonies. The musicians performed the first eight symphonies in small chamber ensembles varying from a string sextet to a 15-strong brass ensemble. The Grand Finale took place on New Year's Eve: Beethoven's Ninth, played by the full orchestra with chorus and soloists. View here.
Orli Shaham Bach Yard Playdates
Pianist Orli Shaham brings her acclaimed interactive concert series for kids to the internet. Bach Yard Playdates introduces musical concepts, instruments, and the experience of concert-going to a global audience of children and their families. A number of 10-minute episodes are already available for on-demand streaming. Programs and performances range from Bach's Two-Part Invention to Steve Reich's Clapping Music. Explore here.
Trinity Wall Street
New York's Trinity Church Wall Street introduces daily weekday "Comfort at One" (1 pm ET) streaming performances on Facebook with full videos posted here. Tune in for encore performances of favorite Trinity concerts, professionally filmed in HD, along with current at-home performances from Trinity's extended artistic family.
Voices of Ascension
New York choir Voices of Ascension, which celebrates its 30th anniversary next season, is posting a daily offering of choral beauty on its website. Music is chosen by staff, members of the chorus and orchestra, and listeners. View here.
Warsaw Philharmonic
The Warsaw Philharmonic has made a selection of video recordings available on its YouTube channel. Recent offerings include Saint-Saëns's Organ Symphony and Arvo Pärt's Swansong conducted by Artistic Director Andrzej Boreyko, as well as rarities by Polish composers like Grazyna Bacewicz. It's an excellent orchestra very much in the Eastern European tradition and concerts have been master edited for posting online.
Paid Digital Arts Services
Berlin Philharmonic Digital Concert Hall
The BPO Digital Concert Hall contains over 600 orchestra concerts covering more than ten years, including 15 concerts with the orchestra's new Chief Conductor Kirill Petrenko, interviews, backstage footage. Subscriptions or single tickets available.
Medici TV
Thousands of classical music videos are available by subscription, as well as hundreds of events that are broadcast live for free each year, available for 90 days. Subscriptions cost $83.85 per year but single tickets are also available. www.medici.tv
Opera Philadelphia Channel
Opera Philadelphia has created its own channel through which to share its digital offering. Operatic films like David T. Little's Soldier Songs, world premiere digital commissions by Tyshawn Sorey, Courtney Bryan, Angélica Negrón, and Caroline Shaw, and recordings of stage productions like La Traviata and Breaking the Waves are available on-demand. Season subscriptions priced at $99 are offered along with pay-per-view rentals for individual performances. The channel is available on computers and mobile devices, as well as AppleTV, Android TV, Roku, and Amazon FireTV. Explore here.

WHO'S BLOGGING


RENT A PHOTO
Search Musical America's archive of photos from 1900-1992.