---
MA's Free Guide to (Mostly) Free Streams, April 19-26
We will be updating this list weekly. Please note that all times are given in U.S. Eastern Time (ET). To calculate in other time zones or counties, British Summer Time (BST) is currently five hours ahead of ET and Central European Time (CET) is currently six hours ahead. U.S. Central Daylight Time (CDT) is one hour behind ET. Mountain Time (MT) is two hours behind ET, while Pacific Time (PT) is three hours behind. Contact editor@musicalamerica.com.
Classical music coverage on Musical America is supported in part by a grant from the Rubin Institute for Music Criticism, the San Francisco Conservatory of Music, and the Ann and Gordon Getty Foundation. Musical America makes all editorial decisions.
---
** Highly recommended
Monday, April 19
8 am ET: Wigmore Hall presents Olivier Stankiewicz & Alasdair Beatson. The oboist and pianist perform Schumann's Adagio and Allegro in A flat Op. 70, Bach's Oboe Sonata in B minor BWV1030, and Mozart's Violin Sonata in B flat K454 (transcribed by Olivier Stankiewicz for oboe and piano). Register, view here and on demand for 30 days. LIVE
1 pm ET: Wiener Staatsoper presents Puccini's La Bohème. Conductor: Speranza Scappucci, director: Franco Zeffirelli. With Marina Rebeka, Benjamin Bernheim, Clemens Unterreiner, Hans Peter Kammerer, and Mariam Battistelli. Production from November 2018. Register for free and view here.
2:30 pm ET: Wigmore Hall presents Chloë Hanslip & Danny Driver. The violinist and pianist perform Stravinsky's Suite italienne for violin and piano, Messiaen's Theme and Variations, Lili Boulanger's Nocturne and D'un matin de printemps, and Prokofiev's Violin Sonata No. 1. Register, view here and on demand for 30 days. LIVE
** 5 pm ET: Carnegie Hall presents The Tragedy of Katerina Ismailova. In Shostakovich's opera Lady Macbeth of Mtsensk, the tedium of everyday life determines the fate of protagonist Katerina Ismailova. It is a story that highlights the irrepressible nature of sexual urges, and erotic deeds of violence and liberation. The opera's initial success was silenced by its denunciation in the Communist Party's Pravda newspaper, heralding a merciless, widespread and long-lasting idealistic clampdown on the Soviet music world. Reiner Moritz highlights the tragic story of Shostakovich's second opera, based on Martin Kušej's production for Dutch National Opera. View here until May 31.
** 7 pm ET: Carnegie Hall presents Jerusalem Quartet. Prokofiev wrote his String Quartet No. 2 during his evacuation to a remote Soviet region at the onset of Germany's 1941 invasion of Russia. Inspired by the local music, he spiced his quartet with the folk tunes and dance rhythms of the area. Schulhoff's Five Pieces for String Quartet from 1923 has lively rhythmic flair, pungent harmonies, and folk accents from his Czech homeland. A Jew with a love for jazz and ragtime, he perished in a German concentration camp in 1942. View here until May 31.
7:30 pm ET: Met Opera Streams presents Wagner's Lohengrin. Starring Eva Marton, Leonie Rysanek, Peter Hofmann, Leif Roar, and John Macurdy, conducted by James Levine. Production by August Everding. From January 10, 1986. View here and for 24 hours.
7:30 pm ET: Palm Beach Symphony presents Gerard Schwarz Conducts. Palm Beach Symphony's Music Director leads the orchestra and cellist Julian Schwarz (Gerard's son) in Saint-Saëns' Cello Concerto No. 1 in A minor, Op. 33 in addition to William Grant Still's Darker America, Dvorák's Silent Woods, and Mendelssohn's Symphony No. 1 in C minor. Tickets $30. View here.
7:30 pm ET: Cutting Edge Concerts presents Immigrant Dreams. A program highlighting the stories of immigrants, as told through the playing of native flutist Ron Warren and pianist and chanter Paul Barnes. Barnes performs the NY premiere of Warren's Distances Between 2, and together they play Beads. Barnes also performs the NY premieres of Philip Glass's Annunciation Piano Quintet (arranged for solo piano by Barnes), David von Kampen's Trisagion, and the world premiere of Victoria Bond's Potirion Sotiriu, Simeron Kremate, Enite ton Kyrion. View here.
7:30 pm ET: Chamber Music Society of Lincoln Center presents The Art of Interpretation: Farrenc, Bardac, Boulanger & Sert. The series reveals how artists arrive at their interpretations of specific musical passages and gives a sense of the artists' process as they prepare to perform a piece of music. Pianists Wu Han and Gilles Vonsattel explore Farrenc's Air russe Varié for Piano, Boulanger's Trois Morceaux for Piano, Fauré's Dolly Suite for Piano, Four Hands, Op. 56, Debussy's Petite Suite for Piano, Four Hands, and Ravel's La Valse for Piano, Four Hands. View here and on demand for one week.
7:30 pm ET: SalonEra presents The Orpheus Myth. Scholar Susan McClary, soprano Michele Kennedy, and tenor Jason McStoots bring the Orpheus story to life through conversation and music that spans the centuries. With excerpts from Monteverdi's Orfeo and Charpentier's La descente d'Orphée aux enfers (in archival performances shared by the Boston Early Music Festival), Marcel Camus's 1959 film Black Orpheus, and music by Rameau, Maurice Green, and Vaughan Williams, each of whom used the Orpheus story to probe connections between humanity and music. View here.
7:30 pm ET: Our Concerts Live presents Ying Quartet. The Ying Quartet performs from Lippes Concert Hall in Slee Hall, University at Buffalo. Program: Beethoven's String Quartet in E-flat, Op. 127, String Quartet in F, Op. 18, No. 1, and String Quartet in C, Op. 59, No. 3, Razumovsky. Tickets $20. View here.
** 8 pm ET: Carnegie Hall presents Shostakovich's Lady Macbeth of Mtsensk. In 2006, Dutch National Opera presented Shostakovich's Lady Macbeth of Mtsensk in commemoration of the 100th anniversary of the composer's birth. Mariss Jansons—one of the best-known conductors of Shostakovich's scores—conducts the production directed by Martin Kušej. The cast includes soprano Eva-Maria Westbroek as Katerina Ismailova, tenor Christopher Ventris as Sergey, tenor Ludovit Ludha as Zinovy Ismailov, and bass Anatoly Kotcherga as Boris Ismailov. View here until May 31.
8 pm ET: Black Opera Live! presents Davóne Tines. Bass-baritone Davóne Tines is the featured guest on the weekly broadcast Black Opera Live! hosted by baritone Kenneth Overton. In this episode called "The World According to Davóne" they discuss Tines's creative inspirations, his upbringing and education, his artistry and advocacy, and his upcoming projects. The conversation will also be available as a podcast. View here and on demand.
Tuesday, April 20
1 pm ET: Wiener Staatsoper presents Rossini's Il Barbiere di Siviglia. Conductor: Evelino Pidò, director: Günther Rennert. With Juan Diego Flórez, Margarita Gritskova, Rafael Fingerlos, and Paolo Rumetz. Production from May 2019. Register for free and view here.
2 pm ET: Royal Liverpool Philharmonic presents Petrenko conducts Mendelssohn, Schubert & Beethoven. Vasily Petrenko conducts Mendelssohn's Midsummer Night's Dream: Overture, Nocturne and Scherzo, Schubert's Overture "In the Italian style," and Beethoven's Symphony No. 2. The performance will be preceded by a live talk on Zoom and followed by a Zoom Q&A with musicians and conductor. Tickets £10 and view here for 30 days. LIVE
2 pm ET: Juilliard LIVE presents Handel's Teseo. Gary Thor Wedow conducts Stephen Wadsworth's staging with Juilliard singers and Juilliard415. This collaboration between Juilliard's Ellen and James S. Marcus Institute for Vocal Arts and the Historical Performance program comprises a selection of arias from Handel's five-act opera of the same name. Recorded in January and February 2021. View here and on demand.
2:30 pm ET: Teatro dell'Opera di Roma presents Verdi's Luisa Miller. Michele Mariotti conducts a concert performance with Roberta Mantegna in the title role, Roberto Frontali as Miller, Michele Pertusi as Count Walter, Antonio Poli as Rodolfo, Daniela Barcellona as Federica, and Nahuel Di Pierro as Wurm. View here and repeated at 2 pm ET April 21.
** 2:30 pm ET: Wigmore Hall presents Mahan Esfahani. The first of Esfahani's two concerts is dedicated to one of the greatest keyboard works ever written. Bach gave the title Das Wohltemperirte Clavier to a book of preludes and fugues in all 24 major and minor keys, composed "for the profit and use of musical youth desirous of learning, and especially for the pastime of those already skilled in this study". Register, view here and on demand for 30 days. LIVE
** 2:30 pm ET: Philharmonie de Paris presents Proust: The Concert Found. Violinist Théotime Langlois de Swarte and pianist Tanguy de Williencourt perform music associated with the great French writer including music by Reynaldo Hahn, Gabriel Fauré, Robert Schumann, and Frédéric Chopin. View here. LIVE
3 pm ET: Carnegie Hall presents The Charm of Impossibilities. Olivier Messiaen was called to active duty as a nurse in the French Army at the onset of World War II. Soon after, he was captured and sent to a prisoner-of-war camp. It was there that he—against all odds—was able to compose and premiere his Quartet for the End of Time. Messiaen was limited to an unconventional combination of instruments—clarinet, violin, cello, and piano—that were plagued with varying degrees of disrepair. This is the story of how he was able to create a work of timeless beauty despite unimaginable conditions. View here until May 31.
5 pm ET: Copland House & I Care If You Listen present Cultivated Spaces. The fifth of a six-program series featuring the world premieres of the six new works Copland House commissioned for its CULTIVATE 2020 emerging composers institute. This week: Sunbin Kim's Slow Cancellation, a work constructed out of fragments of three "lost" pieces, which symbolize aspects of humanity "killed" by the grinding machine: the Piano Sonata No. 3 by Nicolas Roslavets; the unfinished Contrapunctus XIV of J.S. Bach's Art of Fugue; and Buddha by Julius Eastman, not lost, but written while the composer was homeless, and laid out on paper with no performance instructions. View here.
** 7 pm ET: Orchestre Symphonique de Montréal presents American Sounds. OSM Assistant Conductor Thomas Le Duc-Moreau conducts William Grant Still's Symphony No. 2, Song of a New Race, a work derived from African-American folklore and symbolic of the American "New Man" of the 1930s. The first part features two lyrical works by Barber, including his Violin Concerto performed by Kerson Leong. Tickets $20. View here until May 4.
** 7 pm ET: Carnegie Hall presents Messiaen's Quartet for the End of Time. New York Philharmonic principal players Carter Brey and Anthony McGill are joined by pianist Inon Barnatan and former New York Philharmonic music director Alan Gilbert for a performance of Messiaen's Quartet for the End of Time. View here until May 31.
7 pm ET: Buffalo Philharmonic Orchestra presents Brand New Day, Back To Broadway. Principal Pops Conductor John Morris Russell is joined by vocalists Jessica Hendy (Cats, Aida) and Blaine Krauss (Hamilton, Kinky Boots), as they perform 100 years of Broadway's best, from the golden age of Gershwin and Rodgers & Hammerstein to contemporary classics from The Wiz, Wicked and more. Tickets $10. View here until May 20.
7:30 pm ET: Nightly Met Opera Streams presents Mozart's La Clemenza di Tito. Starring Lucy Crowe, Barbara Frittoli, Elina Garanca, Kate Lindsey, Giuseppe Filianoti, and Oren Gradus, conducted by Harry Bicket. Production by Jean-Pierre Ponnelle. From December 1, 2012. View here and for 24 hours.
8 pm ET: Carnegie Hall presents Metamorphosis. Third Coast Percussion joins forces with the choreography of Movement Art Is (co-founded by Lil Buck and Jon Boogz) to explore the duality of human nature and illustrate universal themes cast through the experiential lens of young Black men growing up in America today. At once intensely personal and fiercely virtuosic, two disparate styles of street dance blend seamlessly with new music by Jlin and Tyondai Braxton, as well as the ensemble's arrangements of Philip Glass's Aguas da Amazonia. View here until May 31.
Wednesday, April 21
1 pm ET: Wiener Staatsoper presents Wagner's Tristan und Isolde. Conductor: Peter Schneider, director: David McVicar. With Peter Seiffert, Iréne Theorin, Albert Dohmen, Tomasz Konieczny, and Petra Lang. Production from January 2015. Register for free and view here.
2 pm ET: IDAGIO presents Classical (R)evolution with Rachel. Join soprano Rachel Fenlon as she explores what breaking the rules, embracing uncertainty, and thinking "outside the box" does for classical music-making. In this episode: conductor and founding Artistic Director of Pacific Opera Victoria, Timothy Vernon. View here. LIVE
** 2:30 pm ET: Wigmore Hall presents Mahan Esfahani. Esfahani's second concert features two of Bach's French Suites, which contain some of his most attractive keyboard writing. The arrangement of contrasting dances, all in the same key, into a suite makes for satisfying musical compositions. Register, view here and on demand for 30 days. LIVE
3 pm ET: London Philharmonic presents The Emperor Concerto. Filmed without audience on March 24, 2021, Robin Ticciati conducts the RPO with pianist Denis Kozhukhin in Beethoven's Piano Concerto No. 5, Emperor and Sibelius's Symphony No. 7. View here for seven days.
3 pm ET: Carnegie Hall presents Music, War & Revolution Part I. Andreas Morell traces the war's impact on European composers as it altered the musical landscape for generations to come. There are heartbreaking tales of what might have been—like that of promising composer Rudi Stephan, struck down at age 28—and incredible stories of adversity overcome, as in the case of pianist Paul Wittgenstein, who lost his right arm and returned home to inspire the likes of Britten, Korngold, Prokofiev, and Ravel to compose works for the left hand only. A particular focus is given to Austrian greats Schoenberg, Berg, and Webern, whose nationalist fervor turned to profound disillusionment, forcing them into crises of faith and art that would mark their lives and works forever. View here until May 31.
5 pm ET: Roulette presents Dark Music Days. International Contemporary Ensemble (ICE) has been working with Tri-Centric Foundation and Nokia Bell Labs Experiments in Art and Technology on structuring multi-site collaborations. This research is put into action with a livestream performance of work by Anthony Braxton, under the direction of James Fei, and a world premiere of Bergrun Snaebjornsdottir's Ecognosis. Ensemble members will be joined by guests Fay Victor and Darius Jones as well as musicians in Reykjavik—Skerpla Ensemble from Iceland University of the Arts—for this synchronous livestream. View here. LIVE
6:30 pm ET: Orchestra of St. Luke's presents Bach In Three. Bernard Labadie has programmed works written by Bach for three instruments or voices. Organist Jeremy Filsell, Music Director of Saint Thomas Church on Fifth Avenue, opens the program with the Sonata in E-flat, BWV 525, performing on Saint Thomas's Loening-Hancock Organ. This is followed by Labadie's own arrangement of the E-flat sonata for string trio and harpsichord. The Violin and Keyboard Sonata in A features St. Luke's Chamber Ensemble members Jesse Mills and Bob Wolinsky. Rounding out the program is the Trio Sonata from The Musical Offering. Suggested donation $40. View here.
7:30 pm ET: Nightly Met Opera Streams presents Puccini's La Fanciulla del West. Starring Deborah Voigt, Marcello Giordani, and Lucio Gallo, conducted by Nicola Luisotti. Production by Giancarlo Del Monaco. From January 8, 2011. View here and for 24 hours.
7:30 pm ET: Celebrity Series of Boston presents Stave Sessions. The first of three evenings in a new streaming festival featuring musical trailblazers who take diverse approaches to their music, integrating musical training and non-conforming styles to deliver performances that defy standard labels. This performance features Sybarite5 with special guest Ehsan Matoori followed at 8:15 pm by Cristina Pato. Tickets are pay what you wish. View here with a full-run encore presentation on April 24 at 5 pm ET.
8 pm ET: Baltimore Symphony Orchestra presents BSO Sessions: Locally Made. The works of composers from the Baltimore-D.C. area take center stage opening with Jonathan Leshnoff's Miller-Kahn Quartet. Baltimore-born Philip Glass's work contrasts with the sorrowful Lyric for Strings by George Walker, the first Black composer to win the Pulitzer Prize for Music. Also featured are Duke Ellington's Come Sunday, Kevin Puts's Arcana, and the world premiere of Ubuntu, composed by the BSO's own Brian Prechtl. Tickets $10. View here and on demand.
10 pm ET: Philharmonic Society of Orange County presents Pinchas Zukerman, Amanda Forsyth & Shai Wosner. Violinist Pinchas Zukerman, cellist Amanda Forsyth, and pianist Shai Wosner perform Beethoven's Variations on 'Ich bin der Schneider Kakadu', Op 121a, Mozart's Violin Sonata No. 21 in E minor, K. 304, Fauré's Élégie, Op. 24, and Brahms's "Scherzo in C minor" from the F.A.E. Sonata and Piano Trio No. 2 in C, Op. 87. Tickets $20. View here and for one week.
Thursday, April 22
6:15 am ET: Royal Stockholm Philharmonic presents Shostakovich's First. Andris Poga conducts the RSPO in Péteris Vasks's Musica serena for string orchestra, Sofia Gubaidulina's Fairytale Poem, and Shostakovich's Symphony No. 1. View here and on demand.
8:05 am ET: London Mozart Players presents Piano Explored: Hummel. Johann Nepomuk Hummel was one of the most talented pianist/composers of his day and a musical bridge between the Classical and Romantic eras. The E major piano concerto is the perfect starting point, and Howard Shelley, a champion of this underrated composer, brings his musicianship to the piece's playful passagework. Tickets £8. View here and on demand.
12 pm ET: Boston Symphony Orchestra presents BSO Online. Andris Nelsons leads the orchestra in Mendelssohn's String Symphony No. 10, Weber's Clarinet Concertino with BSO principal clarinet William Hudgins as soloist, and Schumann's Concertstück in F for four horns and orchestra, with BSO horn players Richard Sebring, Rachel Childers, Michael Winter, and Jason Snider. Donate $100 for full access to BSO Now. View here for 30 days.
12 pm ET: Chicago Symphony Orchestra presents CSO Sessions Episode 18: Quartet for the End of Time. Written in a German prison camp during World War II, Messiaen's Quartet for the End of Time was premiered by the composer to an audience of guards and fellow prisoners. Evoking sounds and imagery from his surroundings, including the famous birdsong clarinet solo, Messiaen's powerful quartet transcends the dark circumstances of its inspiration and attempts to give new meaning to the word eternity. With Robert Chen violin, John Sharp cello, Stephen Williamson clarinet, and Kuang-Hao Huang piano. Tickets $15. View here until May 21.
1 pm ET: Wiener Staatsoper presents Rossini's Il Barbiere di Siviglia. Conductor: Evelino Pidò, director: Günther Rennert. With Juan Diego Flórez, Margarita Gritskova, Rafael Fingerlos, and Paolo Rumetz. Production from May 2019. Register for free and view here.
1:15 pm ET: Midtown Concerts presents Douglas Lundeen. Douglas Lundeen plays natural horn with pianist Chung-Hsi Hsieh in sonatas for horn and piano by Beethoven and Danzi. View here.
** 1:30 pm ET: Musikkollegium Winterthur presents Composers of our Time. Pierre-Alain Monot conducts with soprano Catriona Bühler and pianist Simone Keller in Galina Ustwolskaja's Symphony No. 5, Amen, Iris Szeghy's Vielleicht, dass uns etwas aufginge, Bettina Skrzypczak's Mouvement fantastique, and Sofia Gubaidulina's Introitus (Concerto for Piano and Chamber Orchestra). Tickets from $12. View here.
2 pm ET: Juilliard LIVE presents AXIOM. Jeffrey Milarsky conducts AXIOM in Debussy (arr. Schoenberg) Prélude à l'après-midi d'un faune, Valerie Coleman's Freedmen of the Five Civilized Tribes, Gabriela Lena Frank's Danza de los Saqsampillos, and Stravinsky's Octet for Wind Instruments. Recorded November 18, 2020. View here and on demand.
2 pm ET: VOCES8 Live from London, Spring presents I Fagiolini & Tamsin Grieg. Inspired by T.S. Eliot's poem The Waste Land, written 100 years ago in the wake of the catastrophic upheavals of the First World War and the Spanish Flu, "Re-Wilding The Waste Land" explores cycles of renewal in both creation and creativity. With music by Victoria, Byrd, Vaughan-Williams, Leighton, Joanna Marsh, and Shruthi Rajasekar. Tickets $12.50. View here.
**2:30 pm ET: Philharmonie de Paris presents From Air and Earth. Matthias Pintscher conducts Ensemble intercontemporain in Chaya Czernowin's On the Face of the Deep, Nina Senk's T.E.R.R.A II, and Lucas Fagin's Goodbye Planet Earth. View here. LIVE
2:30 pm ET: Concertgebouw presents Brahms's German Requiem. The Koor van De Nationale Opera is conducted by Ching-Lien Wu with soprano Adela Zaharia and baritone Huw Montague Rendall in the chamber version of Brahms's A German Requiem. Pianists Ad Broeksteeg and Klaas-Jan de Groot are joined by timpanist Theun van Nieuwburg. View here.
2:30 pm ET: Scottish Chamber Orchestra presents Clara & Robert Schumann. An evening of Romantic music beginning with the Overture to Robert Schumann's only opera, Genoveva. That is followed by Joseph Swensen's arrangement of Clara Schumann's Three Romances for Violin and Orchestra, and the concert ends with Robert Schumann's Symphony No 1, Spring, which glows with a youthful, positive attitude to life. View here until July 15.
3 pm ET: Carnegie Hall presents Music, War & Revolution Part II. "Every creative person in the Soviet Union was a victim of the regime," says writer and musicologist Levon Hakobian in Anne-Kathrin Peitz's Silenced: Composers in Revolutionary Russia. While many were fleeing the regime, others decided to stay and attempt to create a new world. Musicians Gidon Kremer, Andreas Seidel, and Igor Vorobyov offer their commentary over a soundtrack by forgotten figures like Nikolai Roslavets, Alexander Mosolov, and Arthur Lourié, victims of state censure whose work has faded from memory. View here until May 31.
** 4 pm ET: Prototype presents OPERA | THEATRE | X: Bluebeard. To celebrate its 10th anniversary, Prototype looks back at nine of the cutting-edge works it has championed over the years. Each stream will be followed by a conversation with the creators. This week, 33 1/3 Collective's Bluebeard from 2013. View here.
** 7 pm ET: Philadelphia Chamber Music Society presents Emanuel Ax. Pianist Emanuel Ax plays an all-Chopin recital including Two Nocturnes, Op. 55, Polonaise Fantaisie in A-flat, Op. 61, Three Mazurkas, Op. 56, Barcarolle in F-sharp, Op. 60, Nocturne in E, Op. 62, No. Scherzo in E, Op. 54. View here for 3 days. LIVE
6 pm ET: National Sawdust presents Marisa Michelson & Miriam Parker. In Progress: Beneath the Surface. Two co-fellows from National Sawdust's season-long collaboration with the Center for Ballet and the Arts at NYU—composer, performer, and founder of Constellation Chor, Marisa Michelson, and interdisciplinary artist Miriam Parker—connect sound and movement from sacred music to Western Classical Music to psychedelic improvisation, Buddhism to Anthroposophy to mysticism. Their digital premiere will explore making visible and audible the space between form and no-form, sound and no-sound, material and immaterial. View here.
7 pm ET: The Cleveland Orchestra presents In Focus Episode 9: Musical Magicians. Franz Welser-Möst conducts The Cleveland Orchestra with percussionist Marc Damoulakis in Dvorák's String Quintet No. 2 in G, Opus 77 (arranged for string orchestra) and John Corigliano's Conjurer: Concerto for Percussion. View here via TCO's streaming platform Adella.
7:30 pm ET: Nightly Met Opera Streams presents Verdi's Simon Boccanegra. Starring Anna Tomowa-Sintow, Vasile Moldoveanu, Sherrill Milnes, and Paul Plishka, conducted by James Levine. Production by Tito Capobianco. From December 29, 1984. View here and for 24 hours.
7:30 pm ET: Detroit Symphony Orchestra presents Shostakovich's Chamber Symphony. Originally composed as a string quartet, Shostakovich's Chamber Symphony was born out of a personal crisis, as he reluctantly joined the Communist Party. While officially dedicated in memory of victims of "fascism and war," he privately confessed he composed it in memory of himself, fearing otherwise no one else would. James Conlon conducts. Tickets $12. View here. LIVE
7:30 pm ET: Chamber Music Society of Lincoln Center presents Paul Watkins. A concert focusing on the work of CMS artist and cellist Paul Watkins in a variety of ensembles, complemented by a short documentary film on his life and work. Program: Mendelssohn's Cello Sonata in D, Op. 58 and Dvorák's String Quartet in E-flat, Op. 87. Intermission features a Q&A. View here and on demand for one week.
7:30 pm ET: Celebrity Series of Boston presents Stave Sessions. The second of three evenings in a new streaming festival featuring musical trailblazers who take diverse approaches to their music, integrating musical training and non-conforming styles to deliver performances that defy standard labels. This performance features Meklit followed by Kinan Azmeh CityBand at 8:10 pm. Tickets are pay what you wish. View here with a full-run encore presentation on April 24 at 5 pm ET.
7:30 pm ET: St Louis Symphony Orchestra presents Debussy & Ravel. A septet of SLSO musicians performs Katherine Hoover's Reflections, Debussy's Sonata for Flute, Viola and Harp, Tailleferre's Sonata for Harp, and Ravel's Introduction & Allegro. Tickets $15. View here until May 22.
8 pm ET: Atlanta Symphony Orchestra presents Behind the Curtain. Music Director Robert Spano conducts with pianist Pedja Mužijevic in a program of Walker's Lyric for Strings, Shostakovich's Chamber Symphony in C Minor, Op. 110a (arr. Rudolf Barshai), and Chopin's Piano Concerto No. 2. Tickets $20. View here. LIVE
9 pm ET: Grand Teton Music Festival presents GTMF On Location: Atlanta. Its fifth "On Location" concert comes from Atlanta with performances featuring Atlanta-based GTMF musicians (from the Atlanta Symphony) plus mezzo-soprano Kelley O'Connor, GTMF Music Director Sir Donald Runnicles at the piano, and conductor Jerry Hou. Works are by Ethyl Smyth, Mahler, Nino Rota, and Korngold. View here.
Friday, April 23
1 pm ET: Wiener Staatsoper presents Massenet's Manon. Conductor: Frédéric Chaslin, director: Andrei Serban. With Nino Machaidze, Juan Diego Flórez, and Adrian Eröd. Production from June 2019. Register for free and view here.
1 pm ET: IDAGIO presents Jean-Guihen Queyras: Bach Cello Suites. Queyras takes a journey into the secrets of one of the most famous works for cello solo. In this episode—Suite 6, Gavottes: A village feast and a bagpipe—Queyras explores the many variations of the Gavotte-steps in this joyful dance. View here. LIVE
1 pm ET: Swedish Radio Symphony Orchestra presents Jonathan Biss plays Beethoven. The American pianist returns to Europe to perform and direct Beethoven's Fourth Piano Concerto. The concert also features Salvatore Sciarrino's Il sogno di Stradella (The Dream of Stradella) for piano and instruments. The Swedish Radio Symphony concert, conducted by Omer Meir Wellber, also includes Verdi's Nabucco Overture and Debussy's Prelude to the Afternoon of a Faun. View here.
** 2 pm ET: Concertgebouworkest presents Van Zweden & Beethoven 5. Jaap van Zweden conducts the Concertgebouworkest in Beethoven's Fifth Symphony and is joined by baritone Matthias Goerne singing Schubert and Strauss. A world premiere by Detlev Glanert completes the program. View here.
2 pm ET: DG Stage presents Magdalena Hoffmann: Night & Dance. Harpist Magdalena Hoffmann presents a program of original works and transcriptions from Berlin's Meistersaal. She begins with Respighi's atmospheric Notturno before presenting one of the central works of the harp repertoire, Britten's five-movement Suite, written for the Welsh harpist Osian Ellis. After two nocturnes by John Field, she performs a pair of waltzes by Chopin and Damase's transcription of Offenbach's Barcarolle before ending with Bernard Andrès's tribute to Duke Ellington. Tickets Euro 9.90. View here until April 25.
2 pm ET: Teatro alla Scala presents Susanna Mälkki Conducts. Susanna Mälkki leads the Teatro alla Scala Orchetra in Richard Strauss's Serenade in E flat, Op. 7 for wind instruments, Ravel's Ma mère l'oye, and Beethoven's Symphony No. 1 in C Op. 21. View here.
2 pm ET: Royal Opera House presents ROH Unmasked. A free, 30-minute, ROH-produced short film that gets under the skin of one of the world's most famous theaters, reflecting on the experience of its community of musicians, singers, technicians, craftspeople, staff, and producers. From the day theatres were forced to close their doors in March 2020 to now, this film goes behind the scenes as Covent Garden prepare to welcome audiences back. Narrated by technicians and craftspeople, ushers from the front of house team, and The Royal Opera's Director of Opera, Oliver Mears, the film captures the unique challenges of the pandemic year alongside segments from some of the best-loved pieces in the repertory. View here until May 23.
2:30 pm ET: Elbphilharmonie presents Decoder Ensemble. The Decoder Ensemble is one of the most innovative on the international contemporary-music scene from concert halls to clubs, like the Berghain in Berlin. To celebrate its 10th anniversary, the ensemble gives the first full-length performance of Leopold Hurt's Dissociated Press. Specially composed for Decoder, this multimedia cycle looks into what art means in our digital age in a work about algorithms and endless data flows, about fakes and originals. View here.
2:30 pm ET: Philharmonie de Paris presents Nouvelle Vague. Léo Warynski conducts Ensemble Multilatérale in contemporary music by Agita Reke, Manon Lepauvre, Henryk Golden, Tobias Feierabend, Elisabeth Angot, Kostas Zisimopoulos, and Tímea Hvozdíková. View here. LIVE
3 pm ET: Carnegie Hall presents Music, War & Revolution Part III. More than any other language, music is subject to interpretation; and in the wrong hands, its power can be mobilized toward dangerous ends. How does music move and incite, and how is it affected by political and social powers? Is it more than an artform? From Germany to Venezuela and the Middle East, luminaries of the music world like Iván Fischer, Daniel Barenboim, and Anita Lasker-Wallfisch—one of the last surviving members of the Women's Orchestra of Auschwitz—reflect on and share their experiences. View here until May 31.
** 6 pm ET: Philadelphia Chamber Music Society presents Takács Quartet. The Takács Quartet opens its program with the second of Mozart's "Haydn" Quartets and continues with Dutilleux's impressionistic Ainsi la nuit, the seven movements of which make striking demands on each player. Concluding the evening is Brahms's cheerful Quartet in B-flat, the composer's personal favorite of the more lighthearted works that he wrote in the summer of 1875. View here for 3 days. LIVE
7 pm ET: Carnegie Hall presents Davóne Tines & Jennifer Koh. The premiere of a new music film in which violinist Jennifer Koh and opera singer Davóne Tines collaborate to distill the history of Asian American oppression, and highlight the untold story of solidarity between Asian Americans and the Black community. Images that document violence against Asian Americans are juxtaposed with video of Koh and Tines performing Ken Ueno's arrangement of "Strange Fruit," a song that has historically been an unflinching expression of Black oppression. View here until May 31.
**7:30 pm ET: Nightly Met Opera Streams presents Philip Glass's Satyagraha. Starring Rachelle Durkin, Richard Croft, Kim Josephson, and Alfred Walker, conducted by Dante Anzolini. Production by Phelim McDermott. From November 19, 2011. View here and for 24 hours.
7:30 pm ET: Detroit Symphony Orchestra presents Saint-Georges' Second. Saint-Georges, born Joseph Bologne, was the son of a French plantation owner and his African slave, who rose to prominence in 18th-century France as a champion fencer, violinist, composer, and conductor. James Conlon conducts his Second Symphony. Tickets $12. View here. LIVE
7:30 pm ET: Celebrity Series of Boston presents Stave Sessions. The third of three evenings in a new streaming festival featuring musical trailblazers who take diverse approaches to their music, integrating musical training and non-conforming styles to deliver performances that defy standard labels. This performance features Sid Sriram followed by Spektral Quartet at 8 pm and Mark Lettieri Group at 8:40 pm. Tickets are pay what you wish. View here with a full-run encore presentation on April 24 at 5 pm ET.
7:30 pm ET: Asheville Chamber Music Series presents Neave Trio. Recorded at the Fraser Performance Studio at WGBH Radio, the program includes works by three women composers, highlighting an ongoing theme in Neave's programming: Louise Farrenc's Trio No. 1, Op. 33, Rebecca Clarke's Piano Trio, and Cécile Chaminade's Piano Trio No. 1, Op. 11. View here and repeated on April 24 at 7:30 pm and April 25 at 3 pm.
8 pm ET: Washington Performing Arts presents Sir András Schiff. Recorded in Switzerland, Schiff begins with a recital of Bach, Mozart, and Beethoven. He then steps into his role as master educator, with an insightful lecture on Mozart's Adagio in B minor. Tickets $25. View here until April 29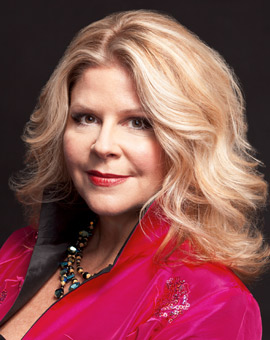 8 pm ET: LA Opera presents Signature Recital: Susan Graham. Filmed at Dorothy Chandler Pavilion, Los Angeles, the mezzo-soprano and pianist Jeremy Frank perform a collection of favorite songs by Kurt Weill, from the yearning "Lonely House," to the tantalizing "I'm a Stranger Here Myself" to the lovely "September Song." Tickets $45 for the series of five recitals. View here until July 1.
8 pm ET: Louisiana Philharmonic presents Orpheum Sessions. Music by Chevalier de Saint-Georges, Nicholas Payton, Tania Leon, Silvestre Revueltas, and Arturo Márque with Nicholas Payton, trumpet and conducted by Nicholas Hersh. Tickets $20. View here.
** 8 pm ET: Carnegie Hall presents Philip Glass's Satyagraha. The Metropolitan Opera's staging of the second of Philip Glass's "Portrait Trilogy" based on the lives of historical figures. Dating from 1979, Satyagraha is inspired by Mahatma Gandhi and his ideology of achieving change through peaceful protest and civil disobedience. With a libretto assembled from the Bhagavad Gita and sung in the original Sanskrit, the opera layers historical vignettes, political statements, philosophical musings, and parables to form a meditative work that is as much manifesto as music or theater. View here until May 31.
9:30 pm ET: Los Angeles Chamber Orchestra presents Sonic Shift. Music Director Jaime Martín and Director and Designer James Darrah's digital series celebrates collaboration in an age of isolation through classical music performances set to images and art created and processed in a first-of-its-kind digital studio at Wilhardt + Naud. The creative and collaborative interweaving of classical music with elements of social justice, language, and improvisation has made Jessie Montgomery one of America's most relevant and sought-after composers. This episode is the first of two curated by Montgomery. In Sonic Shift, she is collaborating with charcoal artist Will Kim to create original animations which will enhance the visual presence of LACO's musicians. The drawings will come alive in conjunction with pieces on the program. View here.
** 10 pm ET: Seattle Opera presents Jonathan Dove's Flight. A slice of life set in an airport terminal. An omniscient air traffic controller watches over a departure lounge bustling with cynical flight attendants, an excitable couple on vacation, a mysterious older woman, and a diplomat and his expectant wife, all of whom must spend the night to wait out a storm. A stateless refugee, stranded indefinitely in the terminal, listens to the passengers' stories while dodging an immigration officer. The 3 million cubic foot, six story, glass and steel exhibit hall of The Museum of Flight is the backdrop to this designed-for-filming production. Tickets $35. View here until April 25.
Saturday, April 24
6:30 am ET: Wigmore Hall presents Brian Elias Study Day. The first of two focus concerts on the British composer's chamber music features works by Elias, Lutyens, and Ravel, and begins with Elias's 1973 work for solo soprano, inspired by Robert Browning's The Ring and the Book. The poem tells of a count on trial for murdering his daughter and his adulterous wife, in an effort to preserve his honor. The concert ends with Elias's String Quartet. Register, view here and on demand for 30 days. LIVE
10 am ET: Wigmore Hall presents Brian Elias Study Day. The second of two focus concerts on the British composer's chamber music features works by Elias and Debussy and culminates in Geranos. The piece takes its name from the ancient Greek word for 'crane' and is inspired by dance forms that, according to legend, were devised by Theseus. The concert also features Pythikos Nomos for saxophone and piano which draws on another ancient Greek musical form, first used to depict the battle between Apollo and the monster on the slopes of Parnassus. Register, view here and on demand for 30 days. LIVE
11 am ET: OperaVision presents Kolobov Novaya Opera Theatre. Live from Moscow, Kolobov Novaya Opera Theatre's gala begins with large-scale orchestral pieces and choral scenes from operas and goes on to lyrical duets and a vocal cycle. Taking part in this 30th anniversary celebration are almost all the theatre's conductors led by Maestro Alexandru Samoila. A special guest is Valentin Uryupin, now one of the most sought-after Russian conductors. In the spotlight are those who worked, studied or were friends with the theatre's founder Evgeny Kolobov alongside musicians of the new generation. View here for six months. LIVE
12 pm ET: NPR presents AMPLIFY with Lara Downes. In this episode of the bi-weekly series of intimate video conversations with visionary Black artists, Downes speaks with American jazz bassist, singer, songwriter, and composer Esperanza Spalding. View here.
1 pm ET: Wiener Staatsoper presents Mozart's Die Zauberflöte. Conductor: Adam Fischer, director: Moshe Leiser, Patrice Caurier. With Benjamin Bruns, Olga Bezsmertna, Íride Martínez, Markus Werba, and Annika Gerhards. Production from January 2015. Register for free and view here.
** 1 pm ET: Berliner Philharmoniker Digital Concert Hall presents Frank conducts Brahms & Sibelius. Mikko Franck conducts the BPO with pianist Yefim Bronfman in Brahms's Concerto for Piano and Orchestra No. 1 in D minor, Op. 15 and Sibelius's Symphony No. 5 in E flat, Op. 82. Tickets EUR 9.90. View here. LIVE
**2 pm ET: London Symphony Orchestra presents Beethoven Piano Concertos Nos. 1 & 3. Pianist Krystian Zimerman joins the LSO and Sir Simon Rattle for a three-concert cycle of Beethoven's five piano concertos. Originally streamed on the 250th anniversary of Beethoven's birth, this opening concert begins with Concerto No. 1, brimming with bold melodic and harmonic writing. Second on the program is Concerto No, 3, in the key of C minor, associated in Beethoven's work with a sense of drama and foreboding. View here.
2 pm ET: Seattle Symphony presents Family Concert: Earth. In celebration of Earth Day, the Seattle Symphony explores the relationship between the land and the people who inhabit it. View here.
2:15 pm ET: Rotterdam Philharmonic Orchestra presents Gergiev conducts Mendelssohn. In all his years with the Rotterdam Philharmonic, Valery Gergiev has conducted a Mendelssohn symphony only once: the Italian, in 1995. Here he conducts the Scottish. View here until June 1.
4 pm ET: Carnegie Hall presents Following the Ninth. At Tiananmen Square in 1989, students played Beethoven's Ninth Symphony over loudspeakers as the army came in to crush their struggle for freedom. In Chile, women living under the Pinochet dictatorship sang the Ninth at torture prisons, where men inside took hope when they heard their voices. In Japan each December, the Ninth is performed hundreds of times, often with 10,000 people in the chorus. The Berlin Wall was torn down in 1989 as Leonard Bernstein led Beethoven's Ninth as an "Ode to Freedom." Part road trip, part adventure story, Following the Ninth is a film about Beethoven's final symphony and its ability to provide hope in dark times. View here until May 31.
5 pm ET: Paracademia presents The Atterbury House Sessions. Violinist Lara St. John curates a series of chamber music concerts celebrating the 150th anniversary of New York's iconic Atterbury House. This week, Baroque violinist Aisslinn Nosky and friends perform Handel's Violin Sonata HWV 371, Vivaldi's Violin Sonata Op. 2, No. 3, the Fantasia for solo violin by Telemann, and one of Bach's Sonatas for Violin and Harpsichord. View here.
6 pm ET: River Oaks Chamber Orchestra presents Flamenco. The Houston-based Chamber orchestra closes its season with a performance centered around the world premiere of composer Reena Esmail's The History of Red with soprano Kathryn Mueller as soloist. The piece is based on Chickasaw poet, novelist, essayist, and environmentalist Linda Hogan's poem of the same name and explores the vibrant color's history through time. The other works on the program are Barber's Knoxville: Summer of 1915, Op. 24, Mason's Princesa de la Luna (Princess of the Moon), Surinach's Ritmo Jondo, Flamenco for Orchestra, and Wallen's Photography. View here.
6:30 pm ET: South Bend Symphony Orchestra presents Clyne & Haydn. Inspired by Shakespeare's Macbeth and Haydn's Symphony No. 60, Il Distratto, Anna Clyne's Sound and Fury contrasts fierce string outbursts with reflective, serene passages and haunting melodies. South Bend Symphony pairs Clyne's piece with the Haydn symphony that inspired it. Alastair Willis conducts. View here.
7 pm ET: Gay Men's Chorus of Washington presents Youth Invasion. The GenOUT Youth Chorus returns with a virtual concert joined by members of the Nashville's Major Minors and New York City's Youth Pride Chorus. This show will be the first of its kind collaboration with three LGBTQ+ and allied youth choruses presenting songs about finding your voice to bring about positive change. The hour-long concert will feature classics, such as Patty Griffin's tribute to Rev. Martin Luther King, Jr. "Up to the Mountain," spirituals like "Go Down Moses," "This is Me" from The Greatest Showman, Lady A's version of "I Was Here," and Rent's "Seasons of Love." View here until May 9.
7:30 pm ET: Nightly Met Opera Streams presents Beethoven's Fidelio. Starring Karita Mattila, Ben Heppner, Falk Struckmann, and René Pape, conducted by James Levine. Production by Jürgen Flimm. From October 28, 2000. View here and for 24 hours.
7:30 pm ET: Charlotte Symphony presents Mozart Symphony No. 40. Christopher Warren-Green conducts Handel's Entrance of the Queen of Sheba from Solomon and Mozart's Symphony No. 40. Tickets $20. View here until May 1.
7:30 pm ET: Pittsburgh Symphony Orchestra presents Carmen & Beethoven. Manfred Honeck conducts with clarinetist Victoria Luperi in Beethoven (arr. Manfred Honeck) String Quartet No. 4 in C minor, Opus 18, No. 4 for String Orchestra, Anna Clyne's Stride, Béla Kovács's Hommage a Manuel de Falla for Solo Clarinet, and Shchedrin's Carmen Suite (after Georges Bizet) for Strings and Percussion. Tickets $15. Register and view here until April 30.
8 pm ET: Boston Early Music Festival presents Ensemble Correspondances. Director Sébastian Daucé and Ensemble Correspondances are joined by mezzo-soprano Lucile Richardot in a showcase of English songs from the politically turbulent 17th century in an exploration of England's musical evolution, when continental influences and social upheaval shaped the period between Dowland and Purcell. View here until May 8.
8 pm ET: Carnegie Hall presents Kronos Quartet. The quartet performs a program that includes arrangements by Jacob Garchik, and selections by Terry Riley and others. The centerpiece is an excerpt from Mary Kouyoumdjian's Silent Cranes, inspired by an Armenian folk song and depicting the voices of those tragically lost more than a century ago in the Armenian Genocide of 1915. Also included is a selection from Zachary James Watkins's Peace Be Till, featuring the recorded voice of Clarence B. Jones, speechwriter and personal counsel to Martin Luther King Jr. View here until May 31.
8:30 pm ET: Milwaukee Symphony Orchestra presents The Bach Effect. Ken-David Masur leads the orchestra in JS Bach/Aaron Jay Kernis Brandenburg Concerto No. 3, Mendelssohn's Sinfonia 4 in C minor, Villa-Lobos's Bachianas brasileiras No. 9, Eric Nathan's Dancing with JS Bach II, and Arvo Pärt's Wenn Bach Bienen gezuchtet hatte. View here.
** 8:30 pm ET: Chicago Opera Theater presents La Hija de Rappaccini. Daniel Catán's opera is based on a short story by Nathaniel Hawthorne. Dr. Rappaccini isolates his daughter Beatriz in an exotic garden overflowing with remarkable, but deadly, flowers. After glimpsing her beauty from his apartment window, a young medical student falls in love, but a dark secret threatens their romance. The staged Spanish-language opera will be streamed live from the Field Museum, known for its work in the natural sciences, and features native Spanish speakers in principal roles, with Latinx director Crystal Manich and conductor Enrico Lopez-Yañez at the helm. Tickets $20. View here for 72 hours. LIVE
9:30 pm ET: Boulder Philharmonic presents Beethoven & Frequent Flyers. George Walker's Lyric for Strings is elegiac and consoling, the perfect for the current moment. Also on the program, composer Korine Fujiwara's story of a trailblazing and inspirational female artist, Camille Claudel, is brought to life by string orchestra with the dancers at Frequent Flyers Aerial Dance. The evening concludes with Beethoven's Pastoral Symphony, presented in a version for string sextet by Beethoven's contemporary, M.G. Fischer. Michael Butterman conducts. Tickets $40. View here until May 8. LIVE
10 pm ET: Chamber Music Northwest presents Parker Quartet. The Parkers play Thomas Adès's Arcadiana and Beethoven's String Quartet in A Minor, Op. 132. Tickets $20. View here.
10 pm ET: The Vancouver Symphony Orchestra presents Beethoven Piano Concerto No. 2. Live streamed from Skyview Concert Hall, Orli Shaham performs Beethoven's Piano Concerto No. 2 in honor of the composer's 250th anniversary year. Additionally, Ken Selden will lead the VSO in performances of Sibelius's Andante Festivo and Dvorák's Serenade for Strings. Tickets $30. View here. LIVE
Sunday, April 25
**9 am ET: London Symphony Orchestra presents Beethoven Piano Concerto Nos. 3 & 4. The central chapter in a three-concert cycle of Beethoven's piano concertos performed by Krystian Zimerman with the LSO and Sir Simon Rattle features Nos. 2 and 4. The Second largely adheres to norms established by Mozart but Beethoven's distinctive voice comes through in, for example, starkly contrasting themes and unanticipated key changes. The Fourth, meanwhile, responds to the developments in the instrument itself: a wider range of notes now available, and additional colors, thanks to a new pedal system. View here.
1 pm ET: Wiener Staatsoper presents Humperdinck's Hänsel und Gretel. Conductor: Christian Thielemann, director: Adrian Noble. With Ileana Tonca, Daniela Sindram, Adrian Eröd, Janina Baechle, Michaela Schuster, and Annika Gerhards. Production from 2015. Register for free and view here.
**2 pm ET: London Symphony Orchestra presents Beethoven Piano Concerto No. 5. Krystian Zimerman, the LSO and Sir Simon Rattle bring their Beethoven piano concerto cycle to an end with a performance of the composer's fifth and final work in the genre—the "Emperor" Concerto. Composed during the troubled years of the Napoleonic Wars, this is a vital, defiant and monumental work, its central "Adagio" providing an oasis of serenity amid the heroic style of the outer movements. View here.
2 pm ET: IDAGIO Global Concert Hall presents NWS Chamber Music: Time Past, Time Future. Pianist Awadagin Pratt makes his New World Symphony debut performing the world premiere of Alvin Singleton's Time Past, Time Future. This special chamber music concert also features Dvorák's Wind Serenade and works for brass quintet. Tickets from $7. View here for three days.
** 2 pm ET: Peoples' Symphony Concerts presents Marc-André Hamelin. The pianist performs CPE Bach's Württemberg Sonata No. 2, Wq 49/2, Fauré's 12th Nocturne in E minor, Op. 107 and 13th Nocturne in B minor, Op.119, and Debussy's Préludes, Book 2 (complete). Tickets $50 for five concerts. View here.
2 pm ET: National Philharmonic presents Encore Performance: Music That Connects Us. Pianist Brian Ganz presents Chopin favorites, including the G Minor Ballade, the Heroic and Military Polonaises, and the Revolutionary Etude. NatPhil's Music Director and Conductor Piotr Gajewski joins Ganz for a chat about his Chopin quest to perform every work of the Polish master. View here.
3 pm ET: The Cliburn presents Cliburn Masterpiece: Schubert's Piano Sonata in C Minor, D. 958. 2017 Gold Medal winner Yekwon Sunwoo explores Schubert's Piano Sonata in C Minor, D. 958. View here and on demand.
3 pm ET: Live from the Barbican presents Echoes of Scotland. Alpesh Chauhan conducts the BBC Symphony Orchestra with violist Timothy Ridout in Mendelssohn's Symphony No 3, Scottish, Sally Beamish's Viola Concerto No 3, Under the Wing of a Rock, and Peter Maxwell Davies's An Orkney Wedding, with Sunrise. Tickets £12.50. View here.
3 pm ET: Spivey Hall presents Benjamin Appl. The British-resident, German-born baritone performs a recital with pianist José Gallardo entitled "Heimat": Songs of Homeland & Belonging including songs by Dvorák, Schubert, Wolf, Brahms, Schreker, Richard Strauss, Adolf Strauss, Poulenc, Britten, Vaughan Williams, Henry Rowley Bishop, Warlock, Ireland, and Grieg. Tickets $15. View here.
3 pm ET: Caramoor presents Emi Ferguson & Ruckus. Emi Ferguson, baroque flute, is joined by Ruckus (Clay Zeller-Townson, baroque bassoon, Coleman Itzkoff, baroque cello, Doug Balliett, baroque bass, Paul Holmes Morton, baroque guitar, banjo, Adam Cockerham, theorbo, and Elliot Figg, harpsichord, organ) in a program of Bach's Sonatas and Preludes entitled "Fly the Coop!". View here.
3:30 pm ET: Birdfoot Festival presents Time: Lili Boulanger. The Linos Piano Trio explore the music and musical universe of composer Lili Boulanger. Boulanger was only twenty-four years old when she wrote D'un matin de printemps and D'un soir triste, two trios evoking the contrasting energies of two times of day, morning and evening. Register and view here.
4 pm ET: American Opera Project presents Our Stories, Our Voices. Host Adrienne Danrich and guest artists Chantal Braziel, James Harkness, Dr. Tiffany Jackson, and Joelle Lamarre encourage viewers to think beyond the titles and labels imposed on them, and upon the audience. The Zoom-based concert will also feature the world premiere of a newly commissioned song by composer Paul Moravec, with poetry by Adrienne Danrich. AOP will give 50% of donations on the day to Gift-Passion-Purpose Project, Inc, a liaison and resource providing music scholarships, grants, and mentorships to aspiring musicians from underrepresented communities. Register and view here. LIVE
4 pm ET: Our Concerts Live presents Concertos from the Inside: Week 16: Saint-Saëns No. 3. In a 24-part series, Rachel Barton Pine performs the entire solo violin part of the greatest violin concertos unaccompanied and shares her perspective on each, explaining how she prepares and how her performance connects to the work's historical and musical context. The series is geared towards career violinists, advanced students, violin teachers, and violin aficionados. Tickets $20. Register and view here.
4 pm ET: Music Institute of Chicago presents Third Coast Percussion. The Chicago-based percussion quartet performs Clarice Assad (arr. Third Coast Percussion) The Hero, Devonté Hynes's Perfectly Voiceless, Gemma Peacocke's Death Wish, and movements from Jlin's Perspective. Register and view here. LIVE
5 pm ET: Carnegie Hall presents They Played For Their Lives. Playing music in Jewish ghettos and concentration camps not only fostered spiritual strength within themselves and others, but often proved a bargaining tool that spared their lives. This documentary by Nurit Jugend and Aaron I. Butler with illustrations by Ari Binus follows the personal narratives of eight survivors, each with a unique story that illustrates the power of music to sustain the human soul. View here until May 31.
6 pm ET: Santa Rosa Symphony presents SRS@Home. Francesco Lecce-Chong conducts the SRS with violist Joseph Edelberg in Caroline Shaw's Entr'acte for String Orchestra, Ellen Taaffe Zwilich's Romance for Violin and Orchestra, Arturo Márquez's Danzón No. 4, and Tchaikovsky's Serenade for Strings. View here.
6 pm ET: Friends of Chamber Music Portland presents Rachel Barton Pine. The violinist performs a virtual recital including Bach's Violin Partita No. 3 in E, BWV 1006, a traditional 18th-century Scottish fiddle medley, Samuel Coleridge-Taylor's Deep River, Op. 59, No. 10, Coleridge-Taylor Perkinson's Louisiana Blues Strut (A Cakewalk), and Daniel Bernard Roumain's Hip Hop Dance No. 1. View here for three days.
6 pm ET: The Vancouver Symphony Orchestra presents Beethoven Piano Concerto No. 2. Live streamed from Skyview Concert Hall, Orli Shaham performs Beethoven's Piano Concerto No. 2 in honor of the composer's 250th anniversary year. Additionally, Ken Selden will lead the VSO in performances of Sibelius's Andante Festivo and Dvorák's Serenade for Strings. Tickets $30. View here. LIVE
** 7:30 pm ET: Met Opera Streams presents Poulenc's Dialogues des Carmélites. Starring Isabel Leonard, Adrianne Pieczonka, and Karita Mattila, conducted by Yannick Nézet-Séguin. Production by John Dexter. From May 11, 2019. View here and for 24 hours.
7:30 pm ET: Five Boroughs Music Festival & The Noguchi Museum presents noise/SILENCE. The Argus Quartet perform Rolf Wallin's "Momentum" and "Á Propos" from Curiosity Cabinet, John Cage's String Quartet in Four Parts, Dorothy Rudd Moore's Modes for String Quartet, Paul Wiancko's Vox Petra, and Rolf Wallin's "Barcarole 2" and "¡Arriba!" from Curiosity Cabinet. View here.
** 8 pm ET: Carnegie Hall presents Ute Lemper: Rendezvous with Marlene. A show based on a three-hour phone exchange in 1987 between actress Marlene Dietrich and Ute Lemper. At the time, Dietrich was living as a recluse in her Paris apartment, while Lemper was being celebrated by Parisian audiences for her performance as Sally Bowles in Cabaret. Lemper shares Dietrich's story and celebrates songs that highlight various chapters of her career, from the Berlin cabaret years to her later collaborations with Burt Bacharach. View here until May 31.
Monday, April 26
8 am ET: Wigmore Hall presents Eric Lu. The Chinese-American pianist returns to Wigmore Hall for a recital including Schubert's Piano Sonata in A minor D784, Mozart's Piano Sonata in B flat K333, and Chopin's Andante spianato et grande polonaise brillante Op. 22. Register, view here and on demand for 30 days. LIVE
10 am ET: The Menuhin Competition presents Junior First Round Part I. Broadcast from Richmond Virginia, ten Juniors, ages 12 to 15, will advance to the Junior Semi-Finals to be streamed on May 15. The 43 competitors in the Menuhin Competition Richmond 2021 come from around the world, and their performances, via video file, are being submitted from a host of countries. View here.
1 pm ET: Wiener Staatsoper presents Bizet's Carmen. Conductor: Andrés Orozco-Estrada, director: Calixto Bieito. With Anita Rachvelishvili, Piotr Beczala, Erwin Schrott, and Vera-Lotte Boecker. Production from February 2021. Register for free and view here.
** 1 pm ET: Orchestra of The Swan presents Timelapse 2:0. David Le Page conducts a concert featuring a selection of pieces from Orchestra of the Swan's new album of the same name. Although the pieces were written, in some cases, centuries apart and in culturally disparate eras, it is striking how much these contrasting works inhabit similar emotional territory. Includes works by Rameau, Adés, Satie, Schubert, and Grieg. View here.
2:30 pm ET: Wigmore Hall presents Tabea Debus, Elizabeth Kenny & Jonathan Rees. The trio, who call themselves Ohrwurm, explore how tunes and dances wormed their way into many aspects of music making in 17th- and 18th-century Europe. In traversing the centuries, contemporary compositions testify to the earworm's secured place in modern life. Register, view here and on demand for 30 days. LIVE
2:30 pm ET: Philharmonie de Paris presents Lars Vogt Plays Schumann. The pianist leads the Orchestre de chambre de Paris in an all-Schumann concert that includes the Piano Concerto, excerpts from Kinderszenen, and the Second Symphony. View here. LIVE
** 3 pm ET: Carnegie Hall presents Rzewski Plays Rzewski: The People United Will Never Be Defeated!. From the Miami International Piano Festival in 2007 comes a rare performance by American composer Frederic Rzewski of his most famous work: The People United Will Never Be Defeated!, 36 variations on Sergio Ortega's "¡El pueblo unido jamás será vencido!". View here until May 31.
4 pm ET: Orpheus Chamber Orchestra presents Orpheus at the Dresden Music Festival. A re-showing of OCO's appearance at the Dresden Music Festival featuring Jan Vogler and Mira Wang with orchestra members Laura Frautschi and Abi Fayette providing commentary. The 90-minute stream is free (though viewers can donate through the portal), and viewers can add questions or comments to the interactive chat. View here.
6:30 pm ET: Orchestra of St. Luke's presents Plucked & Bowed. OSL principal harpist Sara Cutler joins OSL string players to perform a concert that celebrates the versatility of the harp, combining recognizable classics by Debussy and Beethoven with unusual arrangements that have helped expand the repertoire for the instrument, including a performance of Chávez's Trio for Flute, Viola, and Harp. Suggested donation $40. View here.
7 pm ET: New Jersey PAC presents Broadway by the Year: The Cole Porter Years. The Town Hall's Broadway by the Year series goes virtual featuring the music and lyrics of Cole Porter with songs from The Gay Divorce, Anything Goes, 50 Million Frenchman, Can-Can, Kiss Me Kate, Hi Diddle Diddle, Jubilee and Wake Up and Dream. Starring Danny Gardner, Emily Larger, Lilli Cooper, Nicole Henry, Alexander Gemignani, and Kenita Miller. Created, written, and hosted by Scott Siegel. Tickets $30. View here until April 28.
7:30 pm ET: Met Opera Streams presents Puccini's La Bohème. Starring Sonya Yoncheva, Susanna Phillips, Michael Fabiano, Lucas Meachem, and Matthew Rose, conducted by Marco Armiliato. Production by Franco Zeffirelli. From February 24, 2018. View here and for 24 hours.
7:30 pm ET: Chamber Music Society of Lincoln Center presents Inside Chamber Music: Lili Boulanger's Deux Morceaux. Bruce Adolphe is joined by Arnaud Sussmann and Gilles Vonsattel to examine Lili Boulanger's Deux Morceaux for Violin and Piano. Boulanger, the sister of the renowned pedagogue Nadia Boulanger, was the first female winner of the prestigious Prix de Rome. Influenced by Fauré and Debussy, she wrote just a few poetic and poignant works before her untimely death at age 24. Tickets $15. View here and on demand for one week.
** 8 pm ET: Carnegie Hall presents National Symphony Orchestra. Tolling bells and dark orchestral colors set an ominous tone in Casella's large-scale Symphony No. 2. The composer's stylistic voice stands out in the tumultuous tone, surging rhythms (including a wild Italian dance), and steady stream of melody. Written before the start of World War I, the rarely heard symphony might have been victim of cultural bias stoked by nationalist beliefs. Gianandrea Noseda conducts. View here until May 31.
8 pm ET: The Philadelphia Orchestra presents Organ Recital: Paul Jacobs Performs Handel and Bach. Organist Paul Jacobs Organ returns to Verizon Hall to play Handel/arr. Jacobs Selections from Organ Concerto, Op. 4, No. 4, Bach/arr. Jacobs "Air," from Orchestral Suite No. 3, and Handel/arr. Jacobs Organ Concerto, Op. 4, No. 2. View here and on demand until May 3. LIVE
Artists and Organizations Offering Free Content
The following are all accessible during the coronavirus pandemic:
Academy of Ancient Music
The most listened-to period instrument ensemble, directed by Richard Egarr, has made a number of streams available on its website. Guest artists include Louise Alder, soprano, Nicola Benedetti, violin, Mary Bevan, soprano, David Blackadder, trumpet, Iestyn Davies, countertenor, Tim Mead, countertenor, Christopher Purvis, bass, and Tenebrae, directed by Nigel Short. Explore here.
Alternative Classical
Humans of Classical Music is a video series in which musicians, actors, comedians, and podcasters from around the world recommend their favorite piece of classical music in one minute. A new video will go live every Thursday during 2021, starting on February 4, accompanied with a link on Spotify. Each video is free of musical jargon and is suitable for anyone interested in exploring the world of classical music. The list includes countertenor Anthony Roth Costanzo, three-time Edinburgh Comedy Award nominee Kieran Hodgson, Principal Conductor of Glyndebourne on Tour Ben Glassberg-Frost, Chief Executive of Manchester Collective Adam Szabo, and composers Anna Clyne, Gabriel Prokofiev, and Missy Mazzoli. Explore here.
American Lyric Theater: Opera Writers Symposium
ALT is recruiting musicians and for a series of workshops and mini-seminars taking place February 27 – April 24. ALT seeks to introduce musicians and writers from diverse racial and artistic backgrounds to opera and explore how they might use the tools of the art form to tell their stories. ALT also hopes to encourage applications to the Composer Librettist Development Program (CLDP), the country's only full-time paid mentorship for emerging opera composers, librettists and dramaturgs. No previous experience in writing opera is necessary. Classes will address timely topics like Dramatizing History and Opera as Activism led by composer Anthony Davis and dramaturg Cori Ellison; Opera, Technology and Innovation with composers Kamala Sankaram and Jorge Sosa; From Erased to Self-Empowered: Celebrating BIPOC Opera Composers and Librettists led by ALT's Associate Artistic Director Kelly Kuo; The Architecture of Opera led by composer/librettist Mark Adamo. Guest speakers include composers Missy Mazzoli, Daniel Bernard Roumain, Huang Ruo and Errollyn Wallen; and librettists Mark Campbell, Thulani Davis (also a poet and playwright), David Henry Hwang, and Andrea Davis Pinkney.
American Opera Project
First Glimpse is a video album of 20 songs created during the first year of AOP's 2019-21 fellowship program, Composers & the Voice. Originally intended as a live concert, the videos will be released every Friday beginning October 23 and for the following six weeks. The composers are Alaina Ferris, Matt Frey, Michael Lanci, Mary Prescott, Jessica Rudman and Tony Solitro, with librettists Amanda Hollander and Jonathan Douglass Turner. Videos will be free for one week following their release, after which they will be available to rent or purchase, individually or as a full set through AOP's Website. Explore here.
American Symphony Orchestra
American Symphony Orchestra releases weekly recordings from its archives with content alternating between live video recordings of SummerScape operas and audio recordings from previous ASO concerts. Ethel Smyth's The Wreckers, Richard Strauss's Die Liebe aus Danae, and Korngold's Das Wunder der Heliane, all conducted by Leon Botstein, are all highly recommended and available now.
Apollo's Fire: Music for the Soul
The Cleveland-based baroque orchestra founded by Artistic Director Jeannette Sorrell is offering a series of video streams entitled "Music for the Soul." New episodes are posted here.
Atlanta Opera
The Atlanta Opera has released the first four episodes of Orfano Mondo, a world premiere film series by bass-baritone Ryan McKinny and filmmaker Felipe Barral. Taking its title from the prologue to Leoncavallo's Pagliacci, Orfano Mondo ("orphan world") addresses the fears surrounding live performance during the pandemic though exclusive behind-the-scenes footage, material filmed expressly for the series, and scenes from Atlanta's live fall productions of Pagliacci and of Viktor Ullmann and Peter Kien's The Kaiser of Atlantis. Performed in Italian and German with English subtitles available, each Orfano Mondo episode is 10-15 minutes long, and four more episodes are scheduled for release over the next two months. Explore here through April.
Baltimore Symphony Orchestra
BSO Sessions continues to bring the stories of BSO musicians, conductors, and collaborators to life through a documentary-style narrative. Real stories are paired with powerful music, including the elevation of unheard voices in classical music. Episodes premiere weekly on Wednesdays at 8 pm ET and are available through June 2021. Explore here.
Bard SummerScape & Fisher Center
Archival works highlight Bard's wealth and breadth of programming, including performances from its SummerScape Opera and BMF archives. Recent include Bard SummerScape's 2011 production of Strauss's rarely performed Die Liebe der Danae and last year's Daniel Fish directed staging of Michael Gordon's Acquanetta. More details here.
Bergen Philharmonic
Bergen's outstanding orchestra enjoys national status in Norway with a history dating back to 1765. Its free streaming service was established as part of 250-year anniversary in 2015 and offers a fine selection of works from its concert series in Grieghallen, Bergen. Conductors include Edward Gardner, James Gaffigan, Thierry Fischer, David Zinman, Neeme Järvi, Jukka Pekka Saraste, Nathalie Stutzmann, and Christian Zacharias with soloists including Leif Ove Andsnes, Lise Davidsen, Truls Mørk, Mari Eriksmoen, and Freddy Kempf. Well worth exploring here.
Chatham Baroque
Chatham Baroque is releasing high-quality monthly videos featuring leading baroque performers including gambist Jaap ter Linden, lutenists Nigel North and Stephen Stubbs, and countertenor Reginald Mobley. Once posted, videos are available on demand through June 30, 2021. Each program includes artist interviews and are available for as little as $18 per program. Explore here.
Cliburn Kids
Cliburn Kids is a growing collection of entertaining 7- to 10-minute videos designed to introduce children to the fun of classical music. How does music paint pictures, tell stories, express feelings? Host Buddy Bray and guest artists use individual pieces to explore topics that delve into the way music is organized and structured, counting and rhythm, expressive elements, and sometimes just lighthearted enjoyment. Programs are geared towards elementary-aged children, and activities are provided for each episode that are perfect for in-classroom or at-home studies. New episodes and lesson plans are released every Tuesday. Explore here.
NEW: Concours Musical International de Montréal Piano Edition
From April 26 – May 14, CMIM will hold its triennial piano edition in a virtual format. A preliminary jury has selected twenty-six semifinalists aged 21-30 who represent 11 different countries to compete for over $230,000 in prizes and awards. In addition to a grand prize of $30,000 from the city of Montréal and the $50,000 Joseph Rouleau Career Development Grant offered by the Azrieli Foundation, the first prize winner will also be offered a concert tour in three North American cities, an artist residency at Canada's Banff Centre for Arts and Creativity, a concerto performance with the Orchestre symphonique de Montréal, and a solo album recording on the Steinway & Sons label with a launch event at Steinway Hall in New York City. The public is invited to vote for the recipient of the $5,000 ICI Musique People's Choice Award. All stages of the competition will be available for free, on-demand here.
Days & Nights Festival
The annual multidisciplinary Days and Nights Festival—which since 2011 has taken place in and around Big Sur, California and has brought together luminaries and pioneers in fields including music, dance, theater, literature, film and the sciences—launches its premiere streaming portal featuring exclusive films of a selection of its landmark performances and events. Films slated for release, from February to May 2021, includes contributions by such wide-ranging figures as JoAnne Akalaitis, Tibetan artist Tenzin Choegyal, Danny Elfman, Molissa Fenley, María Irene Fornés, Allen Ginsberg, Dev Hynes (Blood Orange), Jerry Quickley, and Glass himself. Featured performers and ensembles include Dennis Russell Davies, Ira Glass, Matt Haimovitz, Tara Hugo, Lavinia Meijer, Maki Namekawa, Gregory Purnhagen, Third Coast Percussion, Opera Parallèle, and Glass and his Philip Glass Ensemble. Explore here.
Detroit Symphony Orchestra
The Detroit Symphony Orchestra has made its webcast archive available for free. The collection features 200+ works going back three years, and highlights include Leonard Slatkin conducting John Luther Adams's climate change-inspired Become Ocean from 2019, several world premieres, and a host of bite-sized encores. Explore here.
Deutsche Grammophon Yellow Lounge
The German classical music giant is streaming Yellow Lounge broadcasts from its archives. Recent additions include clarinetist Andreas Ottensamer, pianists Alice Sara Ott and Chihiro Yamanaka, and cellist Mischa Maisky. Performances are broadcast in rotation, one video at a time, adding a new performance every few days. DG communicates the start of each new performance by newsletter at the start of each week. To keep updated sign up here.
English Symphony Orchestra
The English Symphony Orchestra's ESO Digital is an expanding digital archive of music, performed by English Symphony Orchestra and its partners, that you are unlikely to hear anywhere else. Access is free with a monthly donation; however Musical America readers can get a free trial of one week when setting up a new donation by using the coupon code MusicalAmerica2021. Register here.
Finnish National Opera
Finnish National Opera presents Stage24, a series of streamed archived performances on its website, which are then available for the next six months. Recent content includes a staged version of Sibelius's Kullervo, Stravinsky's The Rake's Progress, Caspar Holten's staging of Wagner's Der Fliegende Holländer with Camilla Nylund, and Christoff Loy's Tosca. An excellent company and some interesting and original work worth investigating. Explore here.
Handel and Haydn Society
Boston's Handel and Haydn Society has created the H+H Listening Room where you can hear and watch H+H performances including Mozart's Requiem, Handel's Messiah, and Purcell's Dido and Aeneas filmed at New York's Met Museum. There are also more than a dozen videos of musicians performing from their homes, a special video of principal flutist Emi Ferguson teaching people how to make their own baroque flute, and a new podcast called "Tuning In". In the first episode Principal Cellist Guy Fishman interviews Artistic Director Harry Christophers about Bach's St. Matthew Passion. Explore here.
Kennedy Center: Arts Across America: Spring
Arts across America continues this Spring with a focus on cultural leadership and art as a catalyst for public healing, decolonization, and genuine global change. With artistic contributions from the Black Trans theater community, programs about Sacrifice Zones and the environment, the fight for women's rights in the Latinx community, and discussions of the prisons and detention center system, and about the importance of Indigenous food and health. Hosted by sage artistic minds, these performances and conversations strive to bring audiences together to heal our country, communities, and selves. Explore here and other Kennedy Center regular online releases via their digital stage here.
La Scala/RAI
Italy's RAI presents five productions from La Scala Milan including the world premiere of Kurtág's Fin de Partie, Daniel Barenboim conducting Götterdämmerung, Lisette Oropesa in Verdi's I Masnadieri, Montedervi's Orfeo conducted by Rinaldo Alessandrini, and Les Vêpres Siciliennes conducted by Daniele Gatti. A wide range of concerts are also available. Explore and register here.
Les Arts Florissants
Les Arts Florissants's annual Festival in Thiré, France included a series of 10- to 15-minute "Meditation" concerts recorded earlier this summer. Now available to enjoy online, the Meditations include performances by students of Juilliard's Historical Performance program in the spirit of their annual participation in the Festival. View here.
Lincoln Center Lincoln Center Passport to the Arts
A variety of virtual classes, performances, and bonus content designed for children, teens and adults with disabilities and their families. Offerings include programs with Chamber Music Society of Lincoln Center, Jazz at Lincoln Center, the Metropolitan Opera Guild, New York City Ballet, the New York Philharmonic, and The New York Public Library for the Performing Arts. Families can attend dance, music or drama classes, watch exclusive performances, check out behind-the-scenes content, and even meet performers—all from their homes. Families will receive pre-visit materials, including social narratives, photos, and links before each program. All programs take place via Zoom. Register here.
Look + Listen Festival
The free annual festival returns for its 19th season in May 2021 with an "At Home Edition" designed to bring art directly into audiences' homes, in both digital and tangible forms. Along with online performances, audiences will be treated to limited-edition physical artworks, delivered by mail (to U.S. residents only). On three Saturdays—May 8, 15, and 29 —sound, visual, and literature artists Mendi + Keith Obadike will play LULL: a sleep temple, an eight-hour sonic experience incorporating field recordings, analog synths, and acoustic instruments intended to create a field of sound for dreaming. The first 100 registrants will be sent a small "dream kit" containing a booklet, candle, and sachet. On Saturday, May 22, Berlin-based composer/performer/instrument builder Viola Yip joins forces with composer/vocalist/sound artist Ken Ueno, a professor at UC Berkeley, for the world premiere of an hourlong piece performed synchronously by the two artists from their home locations. thingNY's Dear Nancine consists of mailed gifts to experience alone, and/or with your household or close friends. The work centers around cartography, land rights, colonization, and routine. Packages will arrive to the first 100 registrants on Saturday, May 1. And Audra Wolowiec has created Semaphore, a printed booklet exploring modes of communication across long distances, mailed to all festival registrants in the US. Semaphore will serve simultaneously as a festival program, conceptual art piece, and activity book. Register and explore here.
Los Angeles Chamber Orchestra
LACO AT HOME offers streaming and on demand performances, including a full showing of the orchestra's critically acclaimed West Coast premiere of Dark with Excessive Bright for double bass and strings by LACO Artist-in-Residence Missy Mazzoli. View streaming here and on demand here.
Los Angeles Master Chorale
Videos recorded as part of the "Offstage with the Los Angeles Master Chorale" series from April 24 to June 19 included interviews conducted by Artistic Director Grant Gershon and Associate Conductor Jenny Wong with notable performers—including special guests Reena Esmail, Morten Lauridsen, Anna Schubert, Peter Sellars, Derrick Spiva—as well as Master Chorale singers. Available on demand here.
NEW: MSU College of Music
Over two weeks, MSU College of Music will stream an assortment of live and recorded classical performances from a variety of chamber music groups. over a two-week period from April 20 – May 2. In all, eight concerts in just 13 days will feature the Symphony Orchestra Chamber Players, Wind Symphony Chamber Players, a chamber music recital featuring cello and piano sonatas, Concert Band Chamber Players, Symphony Band Chamber Players, Graduate and Undergraduate Chamber Choirs, and concluding the series will be a special rebroadcast of Mendelssohn's Elijah recorded in 2018 on the Cobb Great Hall stage of Wharton Center. Explore here.
Mark Morris Dance Group 40th Anniversary Digital Season
MMDG continues to celebrate its 40th Anniversary with a new archival collection featuring three excerpts from Mark Morris dances?I Don't Want to Love, Rhymes With Silver, and V, and one full-length work, Rock of Ages, selected by veteran MMDG company members Joe Bowie and Lauren Grant. Viewers are also able to watch the full performances of the excerpted works on demand. Each work is preceded by video introductions by Joe Bowie and Lauren Grant. Explore here.
Metropolitan Opera Live In Schools
The Metropolitan Opera's HD Live in Schools program has launched a new series for the 2020–21 school year, creating cross-disciplinary educational opportunities across the country. For the 2020–21 school year, students and teachers will receive free subscriptions to the Met Opera on Demand service, with a catalogue of more than 700 Live in HD presentations, classic telecasts, and radio broadcasts. Ten operas have been selected for the HD Live in Schools program, and will be presented in five educational units, with two thematically paired operas per unit. The series opens with Beethoven's Fidelio and Donizetti's La Fille du Régiment (September 28–October 16), both of which explore the intersection of music and politics. The Met will continue to offer teachers HD Live in Schools Educator Guides and access to Google Classroom materials that can be adapted for virtual learning lesson plans. In addition, the Met's National Educators Conference will be hosted on a virtual platform this year and take place on five Saturdays throughout the 2020–21 school year. Two conferences, scheduled for October 10, 2020, and October 17, 2020, will also feature live conversations with Met artists. More information here.
Minnesota Orchestra
Minnesota Orchestra at Home shares video, audio, and educational materials through the categories of Watch, Listen and Learn, including videos from the orchestra's archives and newly created "mini-concerts" directly from the homes of Orchestra musicians. Explore and view here.
National Sawdust Digital Discovery Festival, Volume One
With more than 65 events, featuring over 100 artists premiering in a four-month span, National Sawdust Digital Discovery Festival: Volume One was a bright spot in NYC's post-COVID live music world. Featuring post-COVID performances from Robert Wilson, Julian Lage, Tyondai Braxton, Emel Mathlouthi, Matthew Whitaker, Dan Tepfer, Ashley Bathgate, Emily Wells, Brooklyn Rider, Joel Ross, Conrad Tao, Andrew Yee, and Lucy Dhegrae, and recently recorded Masterclasses with Tania León, Ted Hearne, Vijay Iyer, Jamie Barton, Lawrence Brownlee, Trimpin, and Lara St. John. Archival performances include David Byrne, Lara Downes and Rhiannon Giddens, and Ryuichi Sakamoto. Explore here.
New World Symphony
The New World Symphony presents a web-based series called NWS Archive+. Michael Tilson Thomas moderates discussions with NWS Fellows, alumni, guest artists, and visiting faculty about archived recordings. Performances will be available here. NWS Fellows also play live, informal chamber music concerts from their homes in Miami Beach and broadcast via Facebook Live. In addition, the NWS online archive contains master classes, tutorials and town halls, which can be found here. Finally, for the past 10 years, the Fellows have performed one-hour concerts for local school children. These concerts and preparatory material will be available free to students and parents. NWS Educational concerts can be found here.
Opera Australia
OA | TV: Opera Australia on Demand is the Sydney-based company's new digital space. Alongside the world's largest collection of Dame Joan Sutherland on video, OA will offer exclusive content from the OA back catalogue, productions from Handa Opera on Sydney Harbour, and a new series of chat show-style interviews conducted by AD Lyddon Terracini. The first posted full show is Sutherland in The Merry Widow, and the fileted aria's in the section labelled "The Best of Dame Joan Sutherland" are even better. View here.
Opéra National de Paris
The Palais Garnier and Bastille Opera have made their digital stage, "The 3e Scène," free. The platform is a pure place of artistic adventure and exploration, giving free rein to photographers, filmmakers, writers, illustrators, visual artists, composers, and choreographers to create original works. Visit here. Some of Opéra National de Paris's productions are accessible on the company's Facebook Page. In addition, Octave, the Paris Opera's online magazine, is posting articles, videos, and interviews here.
Opera North
One of Britain's most respected smaller opera companies, Opera North has put its acclaimed semi-staged concerts of Wagner's epic Ring Cycle online. "Beg, borrow, or be like Wotan and steal a ticket for this show," said the UK's Times of Das Rheingold. "You'd be lucky to hear as good at Bayreuth," said The Telegraph of Die Walküre. Richard Farnes proves a seriously impressive Wagner conductor. Watch here.
OperaVision
OperaVision offers livestreams of operas available for free and online for up to six months. Previous offerings include Barrie Kosky's visually spectacular Moses und Aron, David McVicar's superb Die Entführung aus dem Serail from Glyndebourne, and Deborah Warner's thoughtful Death in Venice for English National Opera. View upcoming and past content here.
Rotterdam Philharmonic Orchestra: Beethoven at Home
RPO brought Beethoven to living rooms in December playing all nine symphonies. The musicians performed the first eight symphonies in small chamber ensembles varying from a string sextet to a 15-strong brass ensemble. The Grand Finale took place on New Year's Eve: Beethoven's Ninth, played by the full orchestra with chorus and soloists. View here.
Orli Shaham Bach Yard Playdates
Pianist Orli Shaham brings her acclaimed interactive concert series for kids to the internet. Bach Yard Playdates introduces musical concepts, instruments, and the experience of concert-going to a global audience of children and their families. A number of 10-minute episodes are already available for on-demand streaming. Programs and performances range from Bach's Two-Part Invention to Steve Reich's Clapping Music. Explore here.
Trinity Wall Street
New York's Trinity Church Wall Street introduces daily weekday "Comfort at One" (1 pm ET) streaming performances on Facebook with full videos posted here. Tune in for encore performances of favorite Trinity concerts, professionally filmed in HD, along with current at-home performances from Trinity's extended artistic family.
Voices of Ascension
New York choir Voices of Ascension, which celebrates its 30th anniversary next season, is posting a daily offering of choral beauty on its website. Music is chosen by staff, members of the chorus and orchestra, and listeners. View here.
Warsaw Philharmonic
The Warsaw Philharmonic has made a selection of video recordings available on its YouTube channel. Recent offerings include Saint-Saëns's Organ Symphony and Arvo Pärt's Swansong conducted by Artistic Director Andrzej Boreyko, as well as rarities by Polish composers like Grazyna Bacewicz. It's an excellent orchestra very much in the Eastern European tradition and concerts have been master edited for posting online.
Paid Digital Arts Services
Berlin Philharmonic Digital Concert Hall
The BPO Digital Concert Hall contains over 600 orchestra concerts covering more than ten years, including 15 concerts with the orchestra's new Chief Conductor Kirill Petrenko, interviews, backstage footage. Subscriptions or single tickets available.
Medici TV
Thousands of classical music videos are available by subscription, as well as hundreds of events that are broadcast live for free each year, available for 90 days. Subscriptions cost $83.85 per year but single tickets are also available. www.medici.tv
Opera Philadelphia Channel
Opera Philadelphia has created its own channel through which to share its digital offering. Operatic films like David T. Little's Soldier Songs, world premiere digital commissions by Tyshawn Sorey, Courtney Bryan, Angélica Negrón, and Caroline Shaw, and recordings of stage productions like La Traviata and Breaking the Waves are available on-demand. Season subscriptions priced at $99 are offered along with pay-per-view rentals for individual performances. The channel is available on computers and mobile devices, as well as AppleTV, Android TV, Roku, and Amazon FireTV. Explore here.
Pictured: Susan Graham

WHO'S BLOGGING


RENT A PHOTO
Search Musical America's archive of photos from 1900-1992.