---
In Memoriam, 2020. Updated.
For many, 2020 came too soon. For others, it was simply time. For all, they leave behind an artform further enriched by their talent and commitment.
JANUARY 2020

[December 30, 2019. Harry Kupfer, 84. Opera director who oversaw the Komische Opera for over 20 years.]
1 Jaap Schröder, 94. Dutch violinist and conductor; music director of Academy of Ancient Music.
4 Emanuel Borok, 75. Soviet-born American violinist; longtime concertmaster Dallas Symphony Orchestra; associate concertmaster Boston Symphony Orchestra.
15 Maxim Golovin, 46. Russian film composer.
16 Barry Tuckwell, 88. Australian horn player extraordinaire; conductor.
19 Jimmy Heath , 93. American jazz saxophonist composer, arranger, and big band leader who played alongside the likes of Miles Davis and John Coltrane.
28 Bob Shane, 85. Last surviving founding member of the Kingston Trio, which is credited with sparking the folk music movement of the 1950s and 60s.
29 Nedda Casei, 87. American operatic mezzo-soprano who sang in most major international houses.
FEBRUARY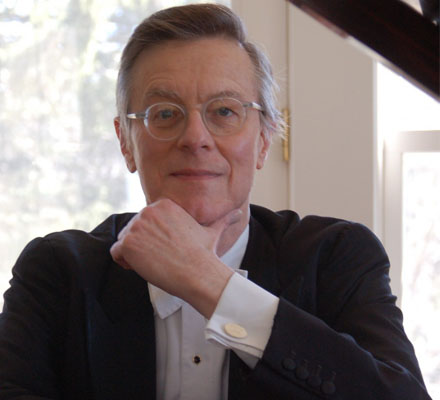 1 Peter Serkin, 72. Brillian American pianist, teacher, chamber player.
5 Nello Santi, 88. Italian opera conductor. Metropolitan and Zurich operas mainstay.
9 Sergei Slonimsky, 88. Russian composer, pianist, musicologist.
9 Mirella Freni, 84. Italian soprano superstar.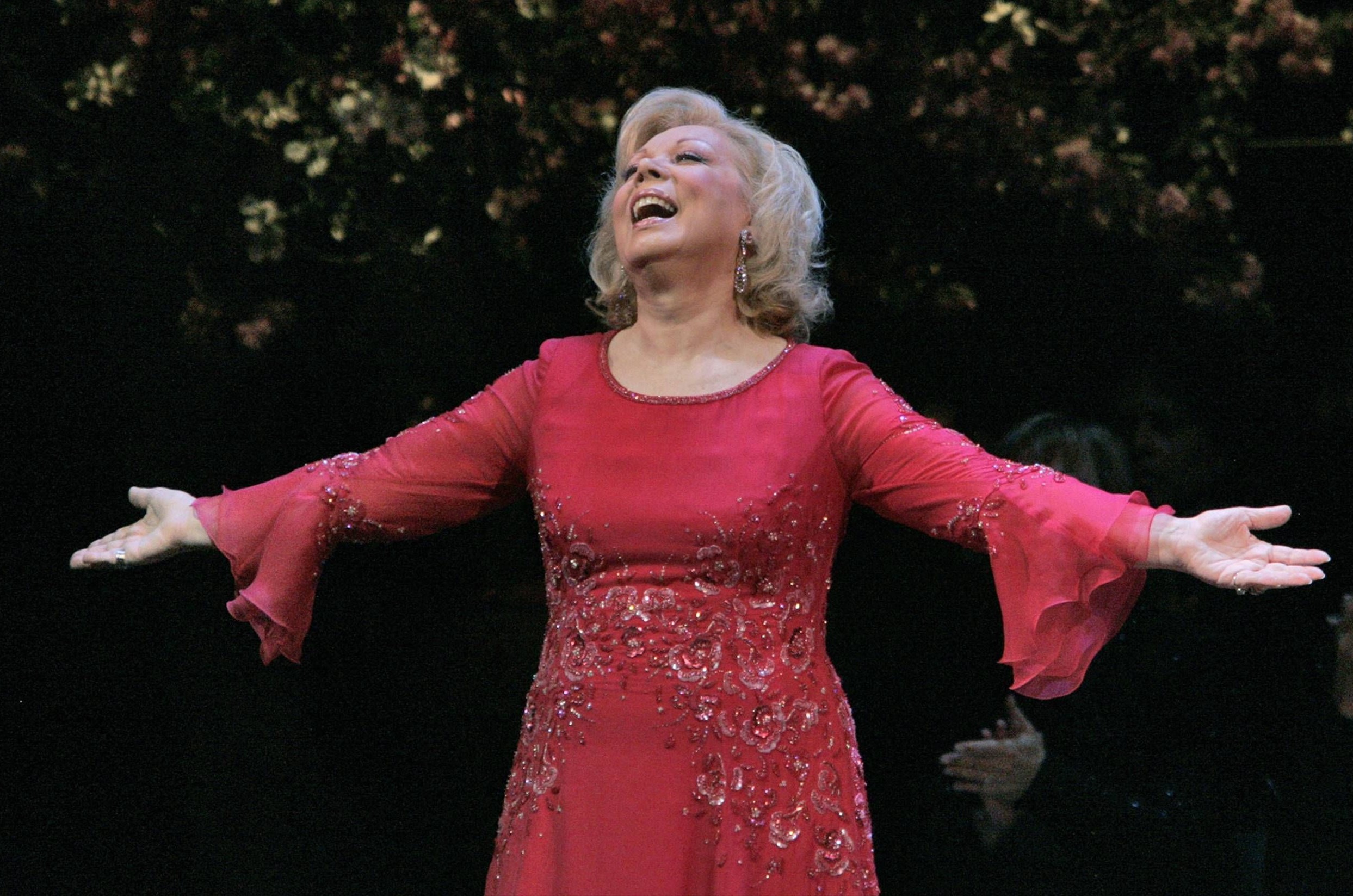 10 Lyle Mays, 66. American jazz pianist and composer for Pat Metheny Group and others.
13 Christophe Desjardins, 57. French violinist, onetime soloist for Ensemble Intercontemporain and leader for Théâtre de la Monnaie Orchestra.
13 Tobi Tobias, 81. Influential dance critic, especially for New York magazine.
*14 Robert de Leeuw, 82. Dutch conductor and pianist who championed contemporary classical music.
26 Sergei Dorensky, 89. Russian pianist and pedagogue at Conservatory Alexander Sokolov.
26 Hans Deinzer, 86. German clarinetist and teacher; favored by modern composers such as Pierre Boulez.
29 Odile Pierre, 87. French organist, teacher, and composer, the last pupil of Marcel Dupré [d. 1971].
MARCH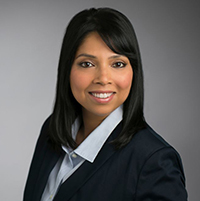 4 Patricia Barretto, 45. President and CEO of Chicago's Harris Theater, former executive director of Toronto's Opera Atelier.
6 Elinor Ross, 93. American operatic soprano who made a highly successful Met debut in 1970 as a substitute Turandot.
*6 McCoy Tyner, 82. Pianist who revolutionized jazz harmony, member of the John Coltrane Quartet
9 Anton Coppola, 102. Conductor. Patriarch of the Coppola family.
11 Charles Wuorinen, 81. American composer of over 270 works; known for use of 12-tone system. Winner of 1970 Pulitzer Prize in Music, composed operas Brokeback Mountain and Haroun and the Sea of Stories.
11 Luca Targetti, 62. Noted Italian artist manager and La Scala casting director.
13 Italo Gomez, 87. Italian conductor, former artistic director of Teatro La Fenice.
14 Doriot Anthony Dwyer, 98. Principal flute of the Boston Symphony for nearly 40 years; second woman ever to hold a principal chair in a major orchestra.
18 Jeab Keber, 80. French violinist and co-founder of the Paris Octet; founder of the Paris String Quartet.
19 Alan Lund, 81. Conductor, director of Seattle Opera Chorus; music director of Seattle's Gilbert and Sullivan Society from 1966 to 2001.
20 Kenny Rogers, 81. Grammy-winning American singer/ songwriter), "The Gambler."
22 Kenneth Wentworth, 92. Pianist, founder and chairman of the artist management firm Jonathan Wentworth Associates, Ltd., named for his son.
22 Mike Longo, 83. American jazz pianist, composer, educator, longtime musical director for Dizzy Gillespie.
26 Luigi Roni, 78. Italian bass who sang at La Scala, the Metropolitan Opera, and Paris Opera.
29 Krzysztof Penderecki, 86. Leading Polish composer and conductor whose large catalog included four operas, eight symphonies, concertos, choral works, et. al, including Threnody: To the Victims of Hiroshima. Winner of 1992 Grawemeyer Award.
30 Judy Drucker, 91. Founded Concert Association of Florida in 1967 and remained at its helm for 40 years.
31 Zoltán Peskó, 83. Hungarian conductor and composer.
APRIL
1 Bucky Pizzarelli, 94. Master of the jazz guitar.
1 Ellis Marsalis, 85. Jazz pianist, educator, father to Wynton, Bradford, and the 20th-century jazz revival.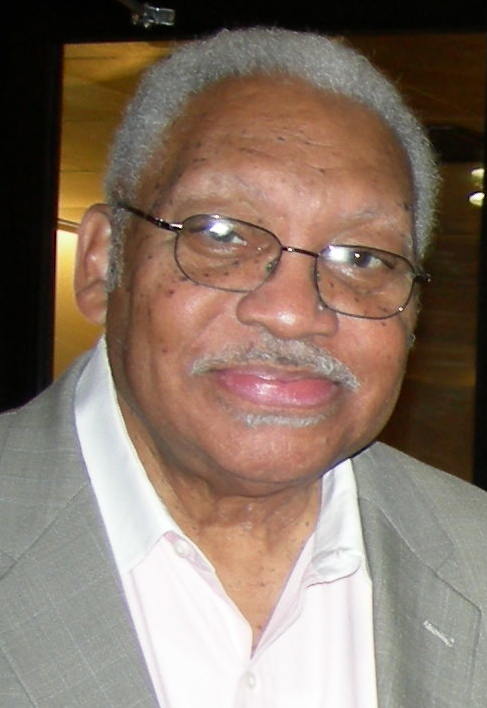 1 Adam Schlesinger, 52. American musician and songwriter; Emmy-winning songwriter for TV's Crazy Ex-Girlfriend.
3 Albert K. ("Nick") Webster, 82. Worked a New York Philharmonic from 1962-1990, chief administrator from 1975.
3 Douglas Schwalbe, 92. Founder of the classical music management firm Schwalbe and Partners
4 Vincent Lionti, 61. Violist in the MET Orchestra since 1987, conductor of the Greater Westchester Youth Orchestras and other regional ensembles.
9 Richard Teitelbaum, 80. American electronic artist, keyboardist, composer, experimentalist.
14 Kerstin Meyer, 92. Swedish mezzo-soprano.
15 Lee Konitz, 92. American jazz composer and alto saxophonist.
15 Jay Hoffman, 86. Music promoter, public relations executive; clients included Ravi Shankar, Sharon Isbin.
16 Kenneth Gilbert, 88. Canadian harpsichordist, organist, and educator. Recognized interpreter of François Couperin.
16 James Weaver, 82. Organist, harpsichordist, former director of the Musical Instruments Collection at the Smithsonian Institution and founder of the Smithsonian Chamber Players.
17 Paul Shelden, 70. American reed player; frequent Broadway-pit player; teacher; founder of Diplomatte, a company that sells affordable instruments.
17 Arlene Saunders, 89. American soprano, longtime mainstay at Hamburg Opera. Sang at the Met Opera, others.
25 Alan Abel, 91. Philadelphia Orchestra's associate principal percussionist from 1959 to 1997, teacher, a noted builder of instruments.
26 "Big" Al Carson, 66. New Orleans based American blues singer.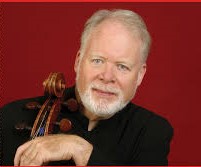 27 Lynn Harrell, 76. American cellist, soloist, chamber musician.
28 David Boe, 84. American organist, longtime professor and former dean of the Oberlin Conservatory of Music.
29 Martin Lovett, 93. British cellist, best known as a member of the Amadeus Quartet.
Martin Loveday, 62. British cellist, member of the Academy of St. Martin in the Fields from 1984 to 2019, in-demand session musician.
MAY
3 Rosalind Elias, 90. Noted American mezzo-soprano.
7 John Macurdy, 91. American bass, stalwart at the Metropolitan Opera for nearly 40 years.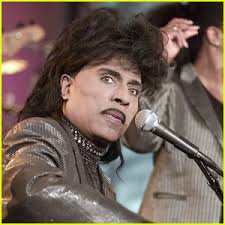 9 Little Richard, 87. Trailblazing American rock and roll pianist and singer.
25 Joel Revzen, 74. Staff conductor for the Metropolitan Opera.
30 André Emelianoff, 78. American cellist. Prominent international soloist, teacher, new-music proponent, 30-year member of DaCapo Chamber Players.
JUNE
3 Rosemarie Wright, 88. Noted English pianist, winner of the Haydn Prize.
4 Marcello Abbado, 93. Italian pianist and composer, brother of Claudio, father of Roberto.
8 Bonnie Pointer, 69. American singer for The Pointer Sisters.
14 Lucy Scarbrough, 92. American pianist and teacher, founder of the Chopin Festival, now in its 26th year.
14 Claude Samuel, 88. French music critic and radio executive at Radio France and others.
17 Victor Feldbrill. 96. Canadian conductor, violinist.
19 Nicholas Joel, 67. French opera director and manager, GM Paris Opera 2009-14.
29 Johnny Mandel, 94. American composer, Oscar- and Grammy-winning songwriter of "The Shadow of Your Smile," "Emily" and the theme from M*A*S*H.
JULY
4 Lilian Barbash, 92. Known as Long Island's first lady of the arts.
6 Ennio Morricone, 91. Italian film composer, especially of scores from Spaghetti Westerns like A Fistful of Dollars and The Good, the Bad and the Ugly.
*6 Charlie Daniels, 83. American country singer/songwriter/instrumentalist and bandleader.
9 Gabriella Tucci, 90. Italian soprano who enjoyed a career of more than two decades on international stages and appeared at the Met in 11 Verdi roles across 13 seasons.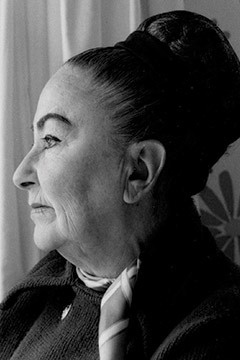 12 Eleanor Sokoloff, 106. American pianist. Celebrated pianist on the faculty of the Curtis Institute for more than eight decades.
25 Peter Green, 73. English rock singer-songwriter and guitarist/cofounder for Fleetwood Mac.
26 Kenneth Goldsmith. 81. Violinist, longtime Shepherd School professor, co-founder of the Nashville String Quartet.
AUGUST
2 Leon Fleisher, 92. Brilliant American pianist whose career flourished in the 1950s and early '60s; forced by focal dystonia in his right hand to master left-hand repertoire and turn to teaching and conducting. The use of his right hand returned later in his career.
2 Larry Novak, 87. American jazz pianist, fixture of Chicago's 1960s club scene.
9 Nathan Lee Hull, 69. Baritone and founding artistic director of Amore Opera.
10 Joe Segal, 94. Chicago-based jazz promoter and club owner, 94.
11 Trini Lopez , 83. American singer and guitarist.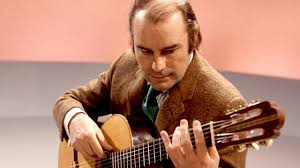 14 Julian Bream, 87. Leading English classical guitarist and lutenist.
19 Randall Craig Fleischer, 61. American conductor, longtime music director of the Anchorage Symphony Orchestra, the Hudson Valley Philharmonic, the Youngstown (Ohio) Symphony.
25 Georges Boeuf, 82. French composer and saxophonist whose compositions ranged from solo piano to opera.
SEPTEMBER
4 Gary Peacock, 85. American jazz double-bassist to the greats; also had his own trio.
9 Patrick Davin, 58. Belgian orchestra conductor who died suddenly at La Monnaie.
11 Annette Jahns, 62. Dresden opera singer and director.
14 Ann Getty, 79. San Francisco based arts philanthropist, wife of Gordon Getty.
15 Paul Méfano, 83. Iraqi-born French composer and conductor.
16 Stanley Crouch, 74. Author, essayist, columnist and social critic; helped found Jazz at Lincoln Center. MacArthur Foundation "genius award" winner.
*28 Maynard Solomon, 90. Musicologist, acclaimed biographer and co-founder of Vanguard Records.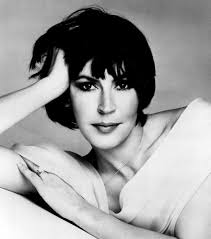 29 Helen Reddy, 78. Australian-American singer whose hit "I am Woman" became a rallying cry for women all over the world.
OCTOBER
3 Richard Woitach, 84. Pianist and staff conductor at the Metropolitan Opera for 38 years.
8 Erin Wall, 44. American soprano noted for Mozart, Strauss, Britten, and Mahler. Closely affiliated with the Lyric Opera of Chicago, where she trained and launched her career.
9 Ruth Falcon, 77. American soprano whose onstage successes made her a highly sought-after voice teacher for the likes of Deborah Voigt, Sondra Radvanovsky, and Danielle de Niese.
*11 Jon Gibson, 80. Composer, founding member of Philip Glass Ensemble.
19 Overton Berry, 84. Noted Seattle-based American jazz pianist.
25 Rosanna Carteri, 89. Italian soprano who appeared in 19 productions at La Scala between 1951 and 1963 before leaving her career in her mid-30s.
29 Alexander Vedernikov, 56. Russian conductor; music director and chief conductor of the Bolshoi Theater from 2001 to 2009; at death, chief conductor of the Royal Danish Opera and musical director of St. Petersburg's Mikhailovsky Theater.
31 Elizabeth Parrish Glendinning, 91. Former Philadelphia Orchestra public relations director and noted philanthropist.
NOVEMBER
3 Patmore Lewis, violinist with the Metropolitan Opera orchestra.
8 Alexander Buzlov, 37. Russian cellist, winner of the RD, Feuermann, and Tchaikovsky International Cello competitions.
10 Thomas Hammons, 68. Bass-baritone. Regular at the Metropolitan Opera (250+ performances) and Cincinnati Opera. Created the role of Henry Kissinger in John Adams's Nixon in China, terrorist Rambo in Brussels's first The Death of Klinghoffer.
13 Enzio Porta, 89. Italian violinist, pedagogue, scholar. Onetime concertmaster of the Haydn Orchestra.
18 Victor Danchenko, 83. Soviet-born violinist, faculty member at the Curtis Institute, Peabody Conservatory, Royal Conservatory of Music, CA.
20 Tibère Raffalli, 69. French tenor. Worked under John Eliot Gardiner; regular performer with the Glyndebourne touring company.
20 Arthur Woodley, 71. American bass. Created the role of boxer Emile Griffith in Terence Blanchard and Michael Cristofer's Champion at Opera Theater of Saint Louis. Metropolitan Opera debut in 2019, as Frazier in Porgy and Bess.
25 Camilla Wicks, 92. Onetime violin prodigy who went on to become among the most important female concert artists of her generation.
26 Kamen Chanev, 56. Bulgarian tenor. Appeared on major stages in over 30 principal roles.
27 Stephen R. Smoot, 57. Ravinia Festival producer and operations director for 15 years.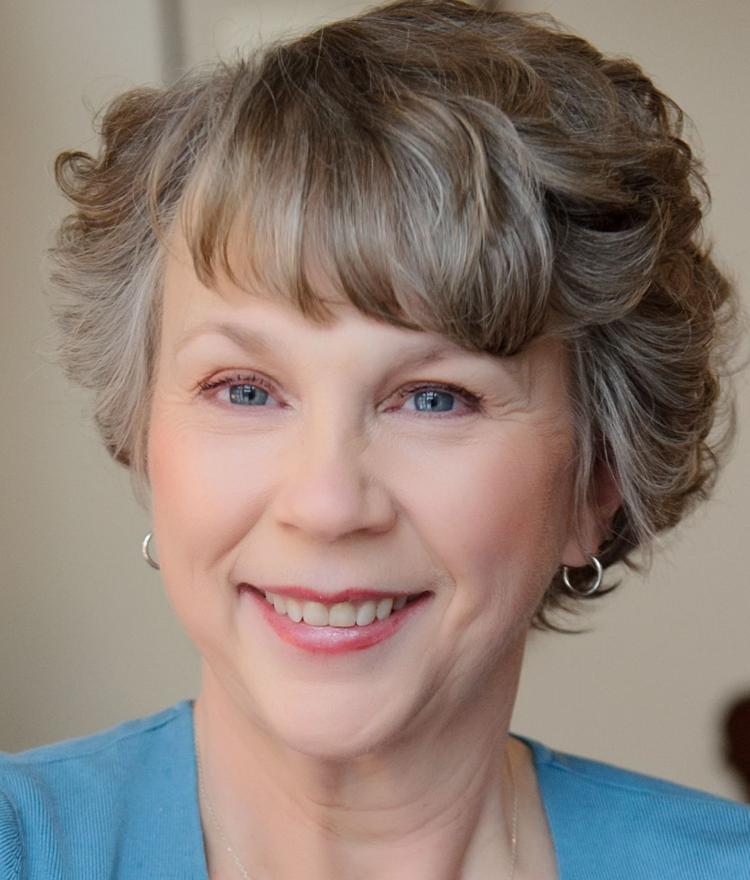 28 Sarah Bryan Miller, 68. Longtime staff music critic for the St. Louis Post-Dispatch, former chorus member Lyric Opera of Chicago.
DECEMBER
1 Sophie Boulin, 69. French soprano, baroque specialist. Worked with Les Arts Florissants, among others.
2 Mary Louise Nanna, 83. First violinist with the Buffalo Philharmonic, founder and conductor of the Ars Nova Musicians' Chamber Orchestra.
3 Noah Creshevsky,73. Deeply resourceful and imaginative electronic composer.
6 Marianne Flettner, 87. Longtime artistic administrator of the San Diego Opera, secretary to Met Opera General Manager Rudolph Bing, 1963 to 1974, assistant company manager in the Met's rehearsal and touring division 1974-79.
8 Harold Budd, 84. Composer and pianist known for the spaciousness of his music; collaborated with Brian Eno, others.
10 Kenneth Alwyn, 95. British conductor, composer, writer.
12 Robert Sheff, 75. Composer and pianist who worked under the name "Blue" Gene Tyranny.
12 Nicolas Chumachenco. 76 Ukrainian-born violinist who led the Zurich Quartet.
*12 Charlie Pride, 86. First black country music superstar.
13 Ann Reinking, 71. Tony Award-winning choreographer, dancer, actress; Bob Fosse collaborator.
17 Stanley Cowell, 79. American Jazz pianist noted for his remarkable virtuosity and range.
18 Robin Sutherland, 69. Longtime (45 years) San Francisco Symphony pianist, rehearsal pianist.
18 Roger Berlind, 90. Producer of more than 100 Broadway shows, winner of 25 Tony Awards.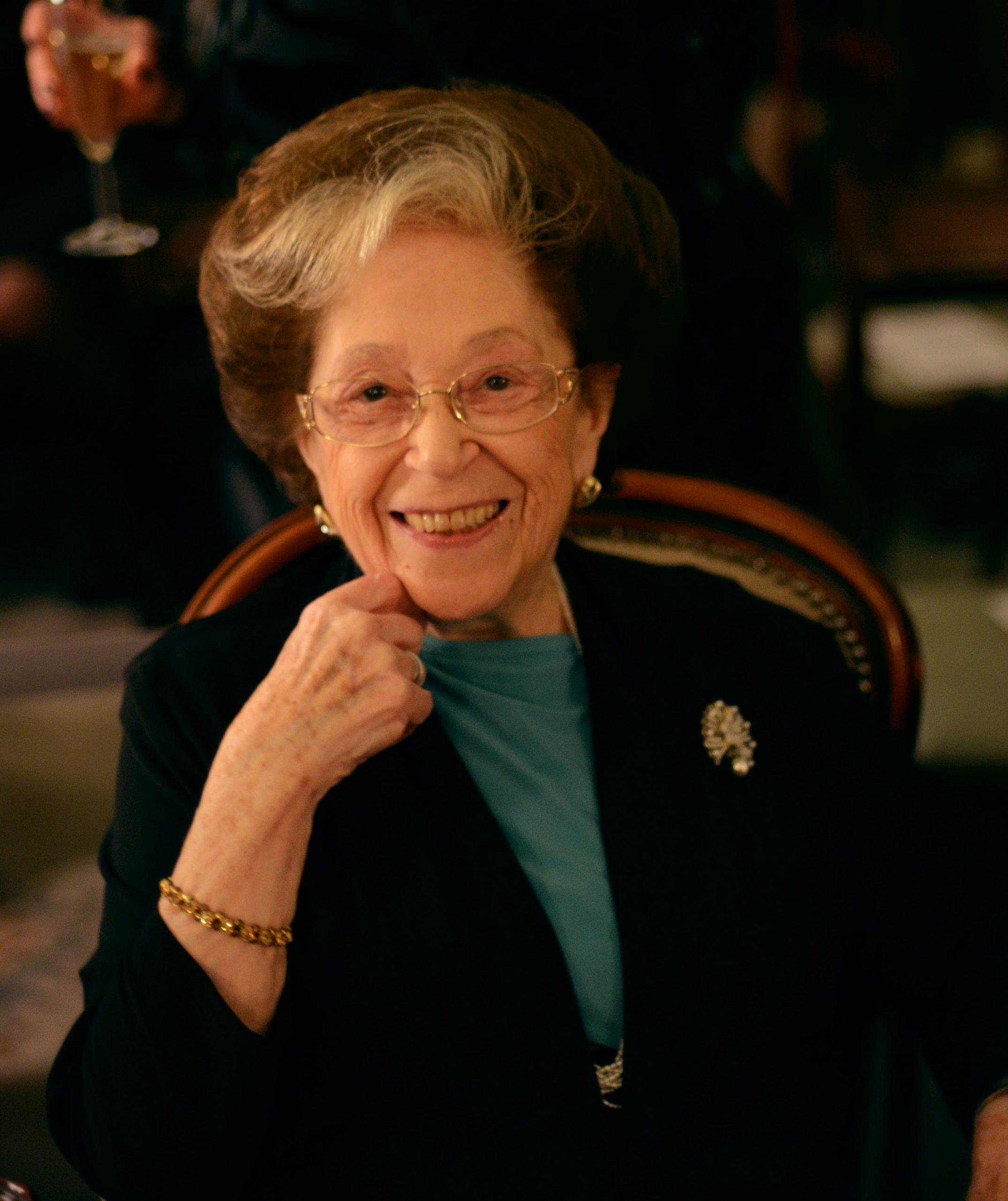 20 Dame Fanny Waterman, 100. Co-founder of the Leeds International Piano Competition and its longtime chairman and artistic director.
23 Rebecca Luker, 59. American actress and soprano who starred in vintage Broadway musical revivals, such as The Sound of Music and Show Boat.
24 Ivry Gitlis, 98. Israeli virtuoso violinist; "one of the modern greats of classical music."
26 David Romano, 69. Tenor and vocal coach; originated the role of The Phantom of the Opera, sang with orchestras and opera companies.
28 Fou Ts'ong, 86. First Chinese pianist to win global acclaim and a revered teacher.
29 Claude Bolling, 90. French pianist, composer, and arranger, successful in both jazz and classical circles.
*30 Eugene Wright, 97. Double bassist, the last surviving member of the oiriginal Dave Brubeck Quartet. Known for broad range of styles.
Photos from the top: Peter Serkin, Mirella Freni, Patricia Barretto, Ellis Marsalis, Lynn Harrell, Little Richard, Eleanor Sokoloff, Julian Bream, Helen Reddy, Sarah Bryan Miller, Dame Fanny Waterman.
*Added January 5

WHO'S BLOGGING

RENT A PHOTO
Search Musical America's archive of photos from 1900-1992.