---
MA's Free Guide to (Mostly) Free Streams, Nov. 30-Dec. 7
This list will be updated weekly. Note all times are in U.S. Eastern Time (ET). To calculate in other time zones or counties, British Summer Time (BST) is currently five hours ahead of ET and Central European Time (CET) is currently six hours ahead. U.S. Central Daylight Time (CDT) is one hour behind ET. Mountain Time (MT) is two hours behind ET, while Pacific Time (PT) is three hours behind. Contact editor@musicalamerica.com.
Classical music coverage on Musical America is supported in part by a grant from the Rubin Institute for Music Criticism, the San Francisco Conservatory of Music, and the Ann and Gordon Getty Foundation. Musical America makes all editorial decisions.
---
Monday, November 30
8 am ET: Wigmore Hall presents Christine Rice & Julius Drake. The British mezzo-soprano performs a program of Britten's Tit for Tat, Mussorgsky's Songs and Dances of Death, and songs by Weill. Register, view here and on demand for 30 days. LIVE
1 pm ET: Wiener Staatsoper presents Mozart's Die Entführung aus dem Serail. Conductor: Antonello Manacorda, director: Hans Neuenfels. With Lisette Oropesa, Daniel Behle, Regula Mühlemann, Michael Laurenz, Goran Juric. Performance of October 12, 2020. Register for free and view here.
2:15 pm Bayerische Staatsoper presents Puccini's La Bohème. Conductor: Asher Fisch, director: Otto Schenk. With Rachel Willis-Sørensen, Mirjam Mesak, Jonas Kaufmann, Andrei Zhilikhovsky, Sean Michael Plumb, and Tareq Nazmi. Tickets free for three days, then Euro 14.90. View here until December 31.
2:30 pm ET: Wigmore Hall presents Heath Quartet. Program: James MacMillan's Memento, Thomas Adès's Arcadiana, Op. 12, and Britten's String Quartet No. 2 in C, Op. 36. Register, view here and on demand for 30 days. LIVE **
2:30 pm ET: IDAGIO Global Concert Hall presents Benedetti plays Beethoven. The Philharmonia returns to the Royal Festival Hall with Pablo Heras-Casado conducting Beethoven's Second Symphony and Beethoven's Violin Concerto played by Nicola Benedetti. Tickets EUR 10.90. View here. LIVE
6:30 pm ET: Orchestra of St. Luke's presents The Cello in Motion. The final concert in OSL's Composers of Note series. Written in 2015, Alberga's Ride Through for solo cello takes its inspiration from a Jamaican nursery rhyme. In his String Quintet in C, Schubert expands the sonority of the string quartet by adding a second cello. Tickets $40 per household (suggested) but minimum donation $1 per concert. View here.
7:30 pm ET: Met Opera Streams presents Tchaikovsky's Eugene Onegin. Starring Renée Fleming, Ramón Vargas, and Dmitri Hvorostovsky, conducted by Valery Gergiev. From February 24, 2007. View here and for 24 hours. **
7:30 pm ET: Chamber Music Society of Lincoln Center presents Musical Heritage: Paganini. Violinist Sean Lee, a Paganini Caprice specialist, joins violinist Aaron Boyd for an exploration of Paganini's violin writing. The event features performances of selections from the Paganini Caprices by Lee and insight from Boyd into the history of this legend of classical music. Register, view here and on demand for a week.
7:30 pm ET: SalonEra presents Unwritten Traditions. Masters of improvisation Robert Mealy, Shira Kammen, Priscilla Herreid, and Mark Edwards talk about their work and inspiration in reconstructing lost musical traditions from Medieval to Baroque. Suggested donation $10, register and view here.
Tuesday, December 1
12 pm ET: Academy of St. Martins in the Fields presents Festive Family Carols. An hour of readings and music for families from St. Martin's Voices including much loved favorites: Jingle Bells, Little Donkey and We Wish you a Merry Christmas. Tickets £10. View here and on demand until December 31.
1 pm ET: Academy of St. Martins in the Fields presents A Baroque Christmas Celebration. An hour's sequence of baroque music for Christmas from St. Martin's Voices and St. Martin's Players including choruses from Handel's Messiah from home. Tickets £10. View here and on demand until December 31.
1 pm ET: IDAGIO presents Thomas Hampson's World of Song. Tune in with baritone Thomas Hampson and special guests every Tuesday evening for insights into some of their favorite repertoire and recordings. In this episode, Thomas chats with Dr. Timothy McAllister, Professor of Saxophone at the University of Michigan School of Music, Theater & Dance. View here.
1 pm ET: Wiener Staatsoper presents Richard Strauss's Capriccio. Conductor: Michael Boder, director: Marco Arturo Marelli. With Camilla Nylund, Markus Eiche, Michael Schade, Adrian Eröd, Wolfgang Bankl, Angelika Kirchschlager. Performance of May 24, 2018. Register for free and view here.
2 pm ET: VOCES8 Live from London presents Rachel Podger & VOCES8. A Guardian Angel opens the Christmas series of Live from London with a candlelit meditation including Biber and Bach, for which Podger is acclaimed, alongside advent carols and prayers by Praetorius, Claas, Mendelssohn, and Britten, Jonathan Dove's The Three Kings, and Owain Park's Antiphon for the Angels. Alec Roth's Men and Angels, with a new violin part, receives its premiere. Tickets £12.50 and view here.
2:30 pm ET: Wigmore Hall presents Roderick Williams & Christopher Glynn. Program: Purcell's If music be the food of love, Ah! how sweet it is to love, and Music for a while, Tippett's Songs for Ariel, Quilter's Seven Elizabethan Lyrics, Op. 12, Hugh Wood's The Isles of Greece Op. 52, and Richard Rodney Bennett's Songs before Sleep. Register, view here and on demand for 30 days. LIVE **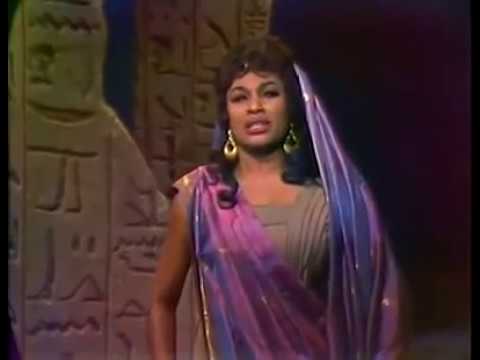 7:30 pm ET: Nightly Met Opera Streams presents Verdi's Aida. Starring Leontyne Price, Fiorenza Cossotto, James McCracken, and Simon Estes, conducted by James Levine. From January 3, 1985. View here and for 24 hours. **
7:45 pm ET: Center for Contemporary Opera presents Outcast at the Gate. A reading with piano of selections from Outcast at the Gate, an opera in development by Joel Feigin, from the 2019 presentation at Symphony Space in New York. The opera is based on Sophocles's last play, Oedipus at Colonus, as adapted by the composer. Sara Jobin, CCO's artistic director, conducts, and Sara Erde directs. The singers are Aaron Theno (Oedipus), Kristina Bachrach (Antigone), Anna Laurenzo (Ismeme), David Gorn (Stranger), and Eric McKeever (Theseus). View here.
8 pm ET: American Classical Orchestra presents Beethoven at 250. Thomas Crawford takes a tour of Beethoven's Ninth Symphony, exploring this seminal work through music analysis, facts unique to performance practice, and illuminating anecdotes. ACO principal bass John Feeney lends his historical and artistic knowledge. View here.
Wednesday, December 2
12 pm ET: Hanns Eisler Academy Berlin presents Kirill Gerstein in an online seminar with composer and conductor Matthew Aucoin, which explores the dynamic process of setting a poetic text to music, in which a composer must both respect and resist the qualities inherent in the poetry. Drawing on examples from music history, including the fruitful tension between Stravinsky's music and Auden's poetry in The Rake's Progress, as well as examples from the operas of Mozart, Aucoin shares insights into the way he engages with texts when writing his own vocal music. Register here for the free Zoom seminar. LIVE
1 pm ET: Bayerische Staatsoper presents Verdi's Falstaff. Conducted by Michele Mariotti, Mateja Koležnik's new production stars Wolfgang Koch in the title role with Boris Pinkhasovich as Ford and Ailyn Pérez as Mistress Ford. View here.
1 pm ET: Wiener Staatsoper presents Puccini's La Bohème. Conductor: Marco Armiliato, director: Franco Zeffirelli. With Stefan Pop, Irina Lungu, Samuel Hasselhorn, Mariam Battistelli. Performance of December 22, 2019. Register for free and view here.
2 pm ET: Carnegie Hall presents Master Class: Jazz Piano. Four-time Grammy-nominated pianist and composer Gerald Clayton hosts a master class for jazz pianists in which he coaches NYO Jazz alumni Seth Finch, Miles Lennox, and Hannah Mayer. Featured repertoire includes everything from jazz standards to original compositions written by each of the young musicians. View here and on demand.
2 pm ET: Orchestre de la Suisse Romande presents Mendelssohn & Messiaen. Jonathan Nott conducts the OSR with pianist Francesco Piemontesi in Mendelssohn's Overture for Winds, Messiaen's Oiseaux exotiques, Mendelssohn's Calm Sea and Prosperous Voyage, and Ravel's Piano Concerto. View here.
2:30 pm ET: Wigmore Hall presents Kitty Whately & Simon Lepper. Mezzo-soprano Kitty Whately and pianist Simon Lepper present a program of English and American stories in song and spoken word, with music interspersed by readings performed by Whately's parents. Register, view here and on demand for 30 days. LIVE
2:30 pm Bournemouth Symphony Orchestra presents Musical Gifts. Composed as a birthday gift to his wife Cosima and newborn son, the Siegfried Idyll shows an intimate side of Wagner. Schumann wrote the Second Symphony between bouts of exuberance and exhaustion. Tickets £6 and view here. LIVE
3 pm ET: London Philharmonic Orchestra presents Bach to the Future. Thomas Søndergård conducts Prokofiev's Symphony No. 1, and Schubert's Symphony No. 5 before violinist Pekka Kuusisto plays the extraordinary Bach Materia, written specially for him by Anders Hillborg. Tickets from £5. View here and for seven days.
6:40 pm ET: Mount Vernon presents Chopin: The Space Concert. This unique concert combines space technologies with Chopin and is staged at Mount Vernon, the historic residence of George Washington, the first U.S. president. A new version of Adam Ustynowicz's film Chopin. The Space Concert, intended for a young audience, will be accompanied by Polish-American pianist Tomasz Robak playing eight Chopin masterpieces and illustrated by photos of our planet taken from the International Space Station. View here.
7:30 pm ET: Nightly Met Opera Streams presents Wagner's Parsifal. Starring Katarina Dalayman, Jonas Kaufmann, Peter Mattei, Evgeny Nikitin, and René Pape, conducted by Daniele Gatti. From March 2, 2013. View here and for 24 hours.
Thursday, December 3
1 am ET: Chicago Symphony Orchestra presents CSO Sessions Episode 8: Tower, Walker, Milhaud & Tchaikovsky. Joan Tower's Fanfare for the Uncommon Woman, written for large brass ensemble and percussion and dedicated to conductor Marin Alsop, is followed by George Walker's Lyric for Strings and Darius Milhaud's musical homage to the south of France. Tchaikovsky's Serenade for Strings completes the program. View here and on demand for 30 days.
7 am ET: The Hallé presents Fanfare for The Hallé. Broadcast from Bridgewater Hall, Manchester, the Hallé returns to performance in a concert featuring Huw Watkins's Fanfare for the Hallé (world premiere), Wagner's Suite from Die Meistersinger von Nürnberg, and Brahms's Symphony No. 1. Sir Mark Elder conducts. Tickets £14. View here and on demand until March 3, 2021. LIVE
12 pm ET: Boston Symphony Orchestra presents Music in Changing Times. Giancarlo Guerrero leads Copland's Fanfare for the Common Man and Appalachian Spring in a program with Joan Tower's Fanfare for the Uncommon Woman No. 1, and Barber's Adagio for Strings. Tickets $100 to access full season. View here and on demand for 30 days.
1 pm ET: Opera San José presents Heggie's Three Decembers. Susan Graham sings the central role, alongside soprano Maya Kherani and baritone Efraín Solís. The story of a famous actress, Madeline Mitchell, and her two adult children over three decades (1986, 1996, and 2006), Three Decembers is a 90-minute fullhearted American opera about family – the ones we are born into and those we create. OSJ's digital performances launch with a gala featuring a post-show conversation with Graham, Heggie, and the full artistic team. Tickets from $40. View here and on demand. **
1 pm ET: Wiener Staatsoper presents Minkus's Don Quixote. Conductor: Kevin Rhodes, choreography: Rudolf Nureyev. With Maria Yakovleva, Denys Cherevychko, Ketevan Papava, Roman Lazik, Olga Esin. Performance of June 2016. Register for free and view here.
1:30 pm ET: MediciTV presents Kirill Karabits conducts Akimenko & Shostakovich. The Polish National Radio Symphony Orchestra performs live from Katowice. Feodor Akimenko's Nocturne in D begins the program, followed by Shostakovich's Symphony No. 14, a response by the composer to the Songs and Dances of Death by his compatriot Mussorgsky. Ukrainian maestro Kirill Karabits conducts with Natalya Romaniw and Joshua Bloom the soloists. Tickets Euro 9.90. View here. LIVE
2 pm ET: Medici TV presents Lahav Shani conducts Mozart, Beethoven & Schubert. Lahav Shani and the Rotterdam Philharmonic perform live from De Doelen. Martin Fröst kicks things off with Mozart's Clarinet Concerto, continues with Schubert's Symphony No. 5 in B-flat, and concludes with Beethoven's Symphony No. 6 in F, Op. 68, Pastoral. Subscriptions from £9.90. View here.
2 pm ET: Austrian Cultural Forum New York presents This is Us Part II. A collaborative music video project between Austrian musicians based in the New York area, focusing on first-hand impressions from NYC during the peak of its COVID-19 crisis. View here.
2:30 pm ET: The Passage presents Night Under the Stars. The British homelessness charity event is hosted by comedian Rory Bremner and broadcaster Petroc Trelawny. Performances filmed at the London Coliseum, Home of English National Opera, include pianist Stephen Hough, baritone Huw Montague Rendall, soprano Nadine Benjamin, violinist Shlomy Dobrinsky, and The Orion Orchestra with conductor Toby Purser. With festive readings from mezzo-soprano Ann Murray, Michael Morpurgo and broadcaster Sue Lawley. Register and view here.
2:30 pm ET: Scottish Chamber Orchestra presents Adams & Mozart. SCO musicians play movements from John Adams's John's Book of Alleged Dances alongside Mozart's Grand Sestetto Concertante K.364. View here.
3 pm ET: Oslo Philharmonic presents Dowland & Schumann. Klaus Mäkelä conducts Dowland's Lachrimae Antiquae and Schumann's Symphony No. 2. The concert is part of Mellomspill II, a sequel to the previous lockdown's Mellomspill (Interlude) series, filmed in an empty concert hall in accordance with current infection control guidelines. View here. LIVE
7:30 pm ET: Detroit Symphony Orchestra presents The Soldier's Tale. Ravel's serene Pavane pour une infante défunte transitions into Stravinsky's biting The Soldier's Tale, the story of a soldier who trades his violin to a shadowy figure in return for wealth beyond belief. Enrique Mazzola conducts. Tickets $12. View here.
7:30 pm ET: Live with Carnegie Hall presents Global Ode to Joy. A celebration of Beethoven's 250th birthday. Originally scheduled to lead performances of the Ninth Symphony across six continents, conductor Marin Alsop has invited organizations, artists, and individuals worldwide to share videos that inspire joy online. The program includes violinist Daniel Hope and former US poet laureate Tracy K. Smith, plus performances by Joyce DiDonato with Yannick Nézet-Séguin, the Stay At Home Choir, and the Vienna Radio Symphony Orchestra. View here.
7:30 pm ET: Nightly Met Opera Streams presents Verdi's Macbeth. Starring Anna Netrebko, Joseph Calleja, Željko Lucic, and René Pape, conducted by Fabio Luisi. From October 11, 2014. View here and for 24 hours.
7:30 pm ET: Chamber Music Society of Lincoln Center presents New Milestones I: Transitions (Endurance and Evolution). Archival performances of Trevor Weston's Shape Shifter for Cello, Helen Grime's Aviary Sketches (after Joseph Cornell) for Violin, Viola, and Cello, and Zosha Di Castri's Sprung Testament for Violin and Piano. Register, view here and on demand for a week.
8 pm ET: Tippet Rise presents Tippet Rise & Friends at Home. Pedja Mužijevic, Jennifer Frautschi, Benjamin Beilman, Ayane Kozasa, Nathan Schram, Sæunn Thorsteinsdóttir, Anthony Manzo, and James Austin Smith perform Haydn's Divertimento in G, Bach's Keyboard Partita No. 2 in C Minor, BWV 826, Telemann's Fantasia No. 1 for Violin in B-flat and Fantasia No. 2 for Violin Solo in A Minor, Suzanne Farrin's L'onde della non vostra for Solo Oboe, and Dvorák's Piano Quartet No. 2 in E-flat, Op. 87. View here.
8 pm ET: Library of Congress presents JACK Quartet Digital Residency. In their opening event, JACK Quartet traces an artistic lineage of American masters, revealing the compositional thread linking Ruth Crawford Seeger's groundbreaking 1931 String Quartet with Elliott Carter's Third Quartet. Pianist Conrad Tao joins violinist Austin Wulliman in a landmark commission, and there's music from MacArthur Fellow Tyshawn Sorey. Register and view here.
8 pm ET: The Philadelphia Orchestra presents Yannick conducts Mahler 4. Jessie Montgomery's exuberant Starburst juxtaposes exploding gestures with fleeting melodies in a musical demonstration of an astronomical starburst. Janai Brugger joins Yannick Nézet-Séguin in Mahler's Symphony No. 4 in a version arranged for chamber orchestra. Tickets $15. View here and on demand for three days. LIVE
10 pm ET: Cal Performances at U.C. Berkeley present Leif Ove Andsnes in Recital. Program: Mozart's Fantasia in C minor, K. 475, Beethoven's Piano Sonata in C minor, Op. 13, Pathétique, selections from Janácek's On an Overgrown Path, and elections from Dvorák's Poetic Tone Pictures, Op. 85. Tickets from $15. View here and on demand for 30 days.
Friday, December 4
1 pm ET: OperaVision presents Don Giovanni. Mozart's opera contains a central character of fascinating psychological complexity, an archetypal figure who continues to provide food for thought 230 years after its creation. Christof Loy's production for Barcelona's Licieu stars Christopher Maltman as Don Giovanni, now a desperate and lonely anti-hero, always eluded by success. With Miah Persson, Ben Bliss, Véronique Gens, Luca Pisaroni, and Leonor Bonilla. View here and on demand for six months. LIVE
1 pm ET: IDAGIO Global Concert Hall presents Wondrous Soundscapes. Collegium Novum Zürich performs an hour-long work by Italian composer Pierluigi Billone. 'FACE'—for female voice, 11 musicians and electronics—is like a ritual requiring, instead of analytical listening, open-mindedness to immerse oneself in other musical dimensions. Emilio Pomàrico conducts in the inspiring surroundings of a former hydropower plant at the heart of Zurich. Tickets EUR 9.90. View here. LIVE
1 pm ET: Wiener Staatsoper presents Debussy's Pelléas et Mélisande. Conductor: Alain Altinoglu, director: Marco Arturo Marelli. With Bernarda Fink, Adrian Eröd, Simon Keenlyside, Olga Bezsmertna, Maria Nazarova. Performance of June 30, 2017. Register for free and view here.
2 pm ET: DG Stage presents Chernobyl Live. Icelandic composer Hildur Guðnadóttir won an Emmy and a Grammy for her score for HBO's Chernobyl. Joined by Sam Slater and field recordist Chris Watson, and with a lighting concept by Theresa Baumgartner and spatialization by Francesco Donadello, Guðnadóttir creates a live rendition of her soundtrack. Filmed in a former printworks in accordance with COVID-19 safety guidelines, it's an example of how live music can be presented in 2020. Tickets EUR 9.90. View here.
2 pm ET: Opera Streaming presents Massenet's Werther. A co-production between Opera Lombardia and Modena, Reggio Emilia, Ferrara and Pisa theaters. The title role is sung by Francesco Demuro with Veronica Simeoni as Charlotte. Francesco Pasqualetti conducts Stefano Vizioli new production. View here. LIVE
2 pm ET: The Royal Ballet presents Frederick Ashton's Enigma Variations. Ashton's quintessentially British ballet was created in 1968. With period designs by Julia Trevelyan Oman and Elgar's eponymous score, it stands as an evocative portrait of the composer and his companions. The 2019 revival features Royal Ballet principals Laura Morera, Francesca Hayward, and Matthew Ball with principal character artist Christopher Saunders as Edward Elgar. Tickets £3. View here and for 30 days.
2:30 pm ET: Philharmonia presents Beethoven's Prometheus. Beethoven wrote his only ballet score for a production of The Creatures of Prometheus in 1801 and it remained one of his most popular works throughout his lifetime. Beyond the well-known Overture lies music of Classical grace, including the theme that later became the Finale of the Eroica Symphony. Esa-Pekka Salonen conducts the Philharmonia with Stephen Fry, narrator, and Gerard McBurney, script writer. View here and on demand.
2:30 pm ET: Wiener Staatsoper presents Mahler, Live. The new director of the State Ballet, Martin Schläpfer was inspired by Mahler's Fourth Symphony to create a dance theater piece for the full ensemble of the Vienna State Ballet about the longings, dreams, and faults of man. Register for free and view here. LIVE
6 pm ET: Philadelphia Chamber Music Society presents Cynthia Raim & David Allen Wehr. A rarely heard, two-piano, four-hands, all-Rachmaninov program including Suite No. 1, Op. 5, Fantaisie tableaux, selections from Duets, Op. 11, and Suite No. 2, Op. 17. Donations welcomed. View here. LIVE
7:30 pm ET: Nightly Met Opera Streams presents Bizet's Carmen. Starring Barbara Frittoli, Elina Garanca, Roberto Alagna, and Teddy Tahu Rhodes, conducted by Yannick Nézet-Séguin. From January 16, 2010. View here and for 24 hours.
7:30 pm ET: 92nd St Y presents Xavier Foley & Kelly Lin play Bach, Foley & Glière. Avery Fisher Career Grant and Sphinx Competition winner bassist Xavier Foley makes his solo debut on a major New York City stage. Program: Bottesini's Elegy, Bach, Cello Suite No. 2 in D Minor, BWV 1008, his own Irish Fantasy and Always on the Move, and Glière's Intermezzo & Tarantella, Op. 9. Tickets $15. View here.
7:30 pm ET: Detroit Symphony Orchestra presents Mozart's Piano Concerto No. 23. Pianist Inon Barnatan is the soloist in Mozart's Piano Concerto No. 23. Completing the program is Wagner's Siegfried Idyll, written as a birthday present for his wife Cosima and performed through her window as she awoke in their villa overlooking Lake Lucerne. Tickets $12 and view here.
7:30 pm ET: American Opera Project presents First Glimpse. A watch party of AOP's 20-song video album created during the first year of their fellowship program, Composers & the Voice. Composers Alaina Ferris, Matt Frey, Michael Lanci, Mary Prescott, Jessica Rudman, and Tony Solitro, and librettists Amanda Hollander and Jonathan Douglass Turner will attend the virtual event. View here.
8 pm ET: Heartbeat Opera presents Breathing Free: Break Every Chain. A song cycle, brought to life in music videos, mingling excerpts from Fidelio with Negro Spirituals and songs by Black composers and lyricists (also featuring the voices of more than 100 incarcerated singers and 70 volunteers from six prison choirs). Episode 1: From the Mayflower to Mass Incarceration, from chattel slavery to "superpredators," the "land of the free" has the highest incarceration rate in the world. Who is free? Tickets $35. View here.
8 pm ET: The Ross McKee Foundation presents Piano Break. Sarah Cahill performs a recital featuring the world premiere of Regina Harris Baiocchi's Piano Poems, inspired by poetry by Gwendolyn Brooks and Richard Wright, along with George Lewis's Endless Shout, Mary Watkins's Summer Days, and Aida Shirazi's Albumblatt. View here.
8:30 pm ET: Houston Grand Opera presents The Snowy Day. The world premiere of composer Joel Thompson and librettist Andrea Davis Pinkney's new opera, based on the children's book by Ezra Jack Keats, has been delayed, but audiences can enjoy a documentary on the creation of the work, which shares the story of Peter, a young boy exploring New York City on a snowy day (and who is also the first Black American protagonist of a mainstream children's book). Register and view here.
10:30 pm ET: San Francisco Opera presents Celebrating the Voices. A 90-minute program of music and conversations featuring Music Director Eun Sun Kim and the San Francisco Opera Orchestra with Michael Fabiano, Sondra Radvanovsky, Artur Rucinski, Nicola Luisotti from Teatro Real in Madrid, Fidelio costume designer Jessica Jahn, former Secretary of Homeland Security Janet Napolitano, Ian Robertson and the San Francisco Opera Chorus, Ashley Dixon, and singers from the Fall 2020 Season including Pene Pati, Alfred Walker, Amina Edris, and Janai Brugger. View here. Register and view here.
Saturday, December 5
12 pm ET: Berliner Philharmoniker Digital Concert Hall presents Tugan Sokhiev, music director of Moscow's Bolshoi Theater, conducting Pulcinella, in which Stravinsky enriches 18th-century music with his own harmonies and rhythms. Also on the program is Bizet's Symphony in C, the work of a 17-year-old composer. Tickets EUR 9.90. View here. LIVE
1 pm ET: Wiener Staatsoper presents Puccini's La Fanciulla del West. Conductor: Franz Welser-Möst, director: Marco Arturo Marelli. With Nina Stemme, Jonas Kaufmann, Tomasz Konieczny. Performance of October 2013. Register for free and view here.
2 pm ET: VOCES8 Live from London presents VOCES8 & The Aeolians. A program that reflects upon a tumultuous year whilst also celebrating the Christmas season. Six new pieces from a group of composers commissioned by the VOCES8 Foundation receive their world premieres: Ken Burton (Descend to Earth), Taylor Scott Davis (Solstice), Melissa Dunphy (Halcyon Days), Jocelyn Hagen (Mother's Song), Paul Smith (Let's walk together) and Roderick Williams (Winter Nights). Williams will also sing in the premiere of Descend to Earth. Tickets £12.50 and view here.
2 pm ET: MediciTV presents Eschenbach conducts Mozart Poulenc & Saint-Saëns. Christoff Eschenbach leads the Bamberg Symphony in a concert that begins with Mozart's Haffner Symphony. Organist Christian Schmitt joins for Poulenc's Concerto for Organ, Strings, and Timpani, and the concert ends with Saint-Saëns's mighty Organ Symphony. Tickets Euro 9.90. View here. LIVE
3 pm ET: Concerts at Saint Thomas presents La Nativité du Seigneur. Associate Organist Nicolas Haigh celebrates the Christmas season with a showcase of the hidden and delicate sounds of the Miller-Scott Organ for a performance of Messiaen's La Nativité du Seigneur. View here. **
5 pm ET: Segerstrom Center for the Arts presents Woman of Broadway: Vanessa Williams. Streamed live from New York's Shubert Virtual Studios, this concert features a performance by singer and actress Vanessa Williams, in a concert filled with Broadway showtunes, pop songs, and personal stories from her career. Tickets from $25 and view here. LIVE
5 pm ET: Clarion Concerts presents Amir ElSaffar & Hamid al-Saadi. Composer, jazz trumpeter, vocalist and santur player Amir ElSaffar with Hamid al-Saadi, the singer said to be the greatest living exponent of maqam, and an ensemble including Dena ElSaffar (joza), Tim Moore (percussion), and George Ziadeh (oud) perform a concert of Iraqi classical music in a collection of sacred maqams. Tickets $20 (suggested). View here.
6:30 pm ET: San Francisco Symphony presents Deck the Halls. Daniel Stewart conducts Members of the San Francisco Symphony Chorus and Members of the San Francisco Symphony in a program of holiday favorites and audience sing-alongs to be announced. View here and on demand.
7:30 pm ET: Nightly Met Opera Streams presents Richard Strauss's Ariadne auf Naxos. Starring Jessye Norman, Kathleen Battle, Tatiana Troyanos, and James King, conducted by James Levine. From March 12, 1988. View here and for 24 hours. **
7:30 pm ET: Peoples' Symphony Concerts presents Dover Quartet. The first Resident Ensemble in the history of Peoples Symphony Concerts performs the first part of a Beethoven Cycle: String Quartet No. 2 in G, String Quartet No. 16 in F, and String Quartet No. 9 in C. Tickets $50 for five concerts. View here.
8 pm ET: Heartbeat Opera presents Breathing Free: Voices of Incarceration. A song cycle, brought to life in music videos, mingling excerpts from Fidelio with Negro Spirituals and songs by Black composers and lyricists (also featuring the voices of more than 100 incarcerated singers and 70 volunteers from six prison choirs). Episode 2: Focusing on the lived experience of incarcerated and formerly incarcerated singers alongside artists from the award-winning documentary Echoes of Incarceration, produced by youth with incarcerated parents. Tickets $35. View here.
8 pm ET: Cincinnati Symphony Orchestra presents Live From Music Hall: Mozart & Ravel. Louis Langrée conducts Ravel's Mother Goose with pianist Awadagin Pratt in Mozart's Piano Concerto No. 12. An overture by Mozart's contemporary, Marianna Martines, opens the program, and guest violinist Augustin Hadelich concludes with a Rondeau by Joseph Bologne. View here.
9 pm ET: Saint Paul Chamber Orchestra presents 250 Years of Beethoven. An SPCO Encore Broadcast celebrating 250 years of Ludwig van Beethoven with memorable SPCO performances of his works, including his Seventh Symphony. View here.
9 pm ET: Houston Symphony presents A Baroque Christmas. Nicholas McGegan conducts the Symphony and guest vocalists J'Nai Bridges, Chad Shelton, Morris Robinson, and Angela Meade in arias from Handel's Messiah, music from Corelli's Christmas Concerto, and more. Tickets $20. View here. LIVE
Sunday, December 6
11 am ET: Concertgebouworkest presents Play Dutch with Me Part I. Musicians of the Concertgebouworkest perform Kees van Baaren's Septet, a playful work for wind instruments, violin, and double bass that proves twelve-tone composing does not necessarily result in dry or cerebral music. View here.
1 pm ET: Wiener Staatsoper presents Saint-Saëns's Samson et Dalila. Conductor: Marco Armiliato, director: Alexandra Liedtke. With Elina Garanca, Roberto Alagna, Carlos Álvarez, Sorin Coliban. Performance of May 18, 2018. Register for free and view here.
2 pm ET: Israel Philharmonic Orchestra presents Pre-Hanukkah Global Celebration. A virtual one-of-a-kind program featuring performances by Academy-Award winning film composer Hans Zimmer, IPO Music Director Lahav Shani, hosted by Ronalee Shimon, star of Fauda, with guest appearances by music manager Kenny Hamilton, jazz singer Ester Rada, and more. View here.
2 pm ET: London Symphony Orchestra presents Shchedrin & Weinberg. Mirga Grazinyte-Tyla conducts the LSO in Weinberg's Symphony No. 2 for String Orchestra and Bizet arr. Shchedrin's Carmen Suite. View here.
2 pm ET: The Gilmore presents Virtual Piano Masters: Yefim Bronfman. Bronfman brings his extraordinary gifts to a program that includes two Beethoven sonatas—including the Sonata in F Minor, Op. 57, Appassionata—and Debussy's Suite Bergamasque. View here.
2 pm ET: VOCES8 Live from London presents Apollo5. The five singers in a program with repertoire ranging from Josquin to Judy Garland including new arrangements of traditional melodies by Fraser Wilson, Barnaby Smith, and Matt Greenwood, as well as a contemporary carol by Alexander Campkin, The Crimson Sun. Tickets £12.50 and view here.
2.15 pm ET: Czech Philharmonic presents Grieg, Mozart & Beethoven. Manfred Honeck conducts the orchestra with pianist Rudolf Buchbinder in a selection from Grieg's Peer Gynt, Mozart's Piano Concerto No. 20 in D minor, K. 466, and Beethoven's Symphony No. 1 in C, Op. 21. View here.
2:30 pm ET: Concertgebouworkest presents Play Dutch with Me Part II. Dutch conductor Antony Hermus leads the world premieres of newly commissioned works by young composers Celia Swart and Bram Kortekaas and works by Louis Andriessen and Tristan Keuris. Soprano Katrien Baerts, harpist Remy van Kesteren, and percussionist Dominique Vleeshouwers join the orchestra as soloists. View here.
3 pm ET: Chautauqua Institution presents Ying Quartet: Beethoven Cycle Part I. The Grammy Award-winning quartet begins a series of concerts performing the complete cycle of Beethoven's string quartets. This concert features the first and last. Register and view here.
3 pm ET: Heartbeat Opera presents Breathing Free: Reparations Now. A song cycle, brought to life in music videos, mingling excerpts from Fidelio with Negro Spirituals and songs by Black composers and lyricists (also featuring the voices of more than 100 incarcerated singers and 70 volunteers from six prison choirs). Episode 3: The school-to-prison pipeline, the public housing crisis, and disproportionately violent policing account for just a fraction of our nation's predatory abuse of black and brown communities. How can art expose this addiction to oppression, demand justice, and commit to equity and making amends? Tickets $35. View here.
3 pm ET: Friends of Chamber Music presents Sarah Schafer. Soprano Sarah Shafer performs with her father, Timothy Shafer, on piano. Program Mozart's Das Veilchen KV. 476, Die kleine Spinnerin KV. 531, Als Luise die Briefe KV. 520, Abendempfindung KV. 523, selections from Wolf's Mörike-Lieder, Poulenc's Fiançailles pour rire, and Barber's Hermit Songs, Op. 29. View here and on demand for 48 hours.
5 pm ET: St. Charles Singers present Candlelight Carols. Thirty-five singers, led by Jeffrey Hunt, perform 13 seasonal songs by composers and arrangers from the Renaissance to the 20th century. The professional chamber choir's 37th annual holiday program was recorded at St. Michael Catholic Church, Wheaton, Illinois, without an audience and in accordance with public health precautions. View here and repeated at 8 pm ET and 10 pm ET.
5 pm ET: Santa Fe Opera presents Songs of the Season. Filmed at the Santa Fe Opera and on-location at historic churches across Northern New Mexico. Tenor Joshua Dennis, mezzo-soprano Briana Elyse Hunter, the Young Voices of the Santa Fe Opera, and Head of Music Staff Robert Tweten on piano perform musical selections by Puccini, Morten Lauridsen, Stephen Paulus, Irving Berlin, and more. View here and for 24 hours.
5 pm ET: Oregon Bach Festival presents Richard Danielpour's An American Mosaic. Danielpour has been commissioned to compose a set of 15 miniatures for pianist Simone Dinnerstein. Each miniature commemorates segments of the American population that have been affected by the COVID-19 pandemic, including parents, caretakers, and those who have lost their lives to the virus. View here.
5 pm ET: Chamber Music Society of Lincoln Center presents Front Row Mainstage: Intimate Bach. Archival performances of Bach's Trio Sonata in C minor for Flute, Violin, and Continuo, from Musical Offering, BWV 1079, Sonata in G minor transcribed for Cello and Continuo, BWV 1029, and Ich habe genug, BWV 82. Register, view here and on demand for a week.
5:30 pm ET: Shriver Hall presents McGill/McHale Trio. The program explores dances from the Hungarian Furiant and the American Charleston to today's pulsating Techno. Clarinetist Anthony McGill and flutist Demarre McGill are joined by Irish pianist Michael McHale for this program of French and American works recorded last December at New York's 92nd Street Y. The performance will be followed by an Artist Q&A. Tickets $15. View here for three days.
7:30 pm ET: Met Opera Streams presents Puccini's Tosca. Starring Shirley Verrett, Luciano Pavarotti, and Cornell MacNeil, conducted by James Conlon. From December 19, 1978. View here and for 24 hours. **
Monday, December 7
8 am ET: Wigmore Hall presents Doric String Quartet. Mozart's Prussian Quartet K575 and Britten's String Quartet No. 3 Op. 94. Register, view here and on demand for 30 days. LIVE
11 am ET: La Scala presents A Riveder le Stelle. A gala concert of opera and ballet conducted by Riccardo Chailly and directed by Davide Livermore with a star-studded line-up. Singers include Ildar Abdrazakov, Roberto Alagna, Carlos Álvarez, Piotr Beczala, Benjamin Bernheim, Eleonora Buratto, Marianne Crebassa, Plácido Domingo, Rosa Feola, Juan Diego Flórez, Elina Garanca, Vittorio Grigolo, Jonas Kaufmann, Aleksandra Kurzak, Francesco Meli, Camilla Nylund, Kristine Opolais, Lisette Oropesa, George Petean, Marina Rebeka, Luca Salsi, Andreas Schager, Ludovic Tézier, and Sonya Yoncheva. View here and on demand.
1 pm ET: Wiener Staatsoper presents Le Pavillon d'Armide & Le Sacre du Printemps. Conductor: Michael Boder, choreography John Neumeier. With Jakob Feyferlik, Nina Poláková, Roman Lazik, Davide Dato, Maria Yakovleva, and Denys Cherevychko. Performance of March 26, 2019. Register for free and view here.
2:30 pm ET: Wigmore Hall presents Fatma Said & Joseph Middleton. The soprano performs a recital of songs by Mozart, Clara Schumann, Liszt, Richard Strauss, Sibelius, Schubert, Fauré, Debussy, Bernstein, Weill and more. Register, view here and on demand for 30 days. LIVE
7 pm ET: Kaufman Music Center presents Broadway Close Up: Stephen Schwartz. At a time when Broadway and pop music had taken separate paths, Schwartz successfully introduced a pop/rock musical sensibility to musical theater. Learn about his inspiring story and hear music spanning his career. With Sean Hartley, Nikki Renée Daniels, Gabrielle Stravelli, and followed by a live post-concert Q&A with host Sean Hartley. Tickets $15. View here.
7:30 pm ET: Met Opera Streams presents Thomas Adès's The Tempest. Starring Audrey Luna, Isabel Leonard, Iestyn Davies, Alek Shrader, Alan Oke, William Burden, Toby Spence, and Simon Keenlyside, conducted by Thomas Adès. From November 10, 2012. View here and for 24 hours.
7:30 pm ET: Chamber Music Society of Lincoln Center presents The Art of Interpretation: Grieg's Cello Sonata. Cellist Nicholas Canellakis and pianist Michael Brown explore Chopin's Introduction and Polonaise brillante in C for Cello and Piano, Op. 3 and Grieg's Sonata in A minor for Cello and Piano, Op. 36. Tickets $13. Register, view here and on demand for a week.
Artists and Organizations Offering Free Content
The following are all accessible during the coronavirus pandemic:
Academy of Ancient Music
The most listened-to period instrument ensemble, directed by Richard Egarr, has made a number of streams available on its website. Guest artists include Louise Alder, soprano, Nicola Benedetti, violin, Mary Bevan, soprano, David Blackadder, trumpet, Iestyn Davies, countertenor, Tim Mead, countertenor, Christopher Purvis, bass, and Tenebrae, directed by Nigel Short. Explore here.
American Opera Project
First Glimpse is a video album of 20 songs created during the first year of AOP's 2019-21 fellowship program, Composers & the Voice. Originally intended as a live concert, the videos will be released every Friday beginning October 23 and for the following six weeks. The composers are Alaina Ferris, Matt Frey, Michael Lanci, Mary Prescott, Jessica Rudman and Tony Solitro, with librettists Amanda Hollander and Jonathan Douglass Turner. Videos will be free for one week following their release, after which they will be available to rent or purchase, individually or as a full set through AOP's Website. Explore here.
American Symphony Orchestra
American Symphony Orchestra releases weekly recordings from its archives with content alternating between live video recordings of SummerScape operas and audio recordings from previous ASO concerts. Ethel Smyth's The Wreckers, Richard Strauss's Die Liebe aus Danae, and Korngold's Das Wunder der Heliane, all conducted by Leon Botstein, are all highly recommended and available now.
Apollo's Fire: Music for the Soul
The Cleveland-based baroque orchestra founded by Artistic Director Jeannette Sorrell is offering a series of video streams entitled "Music for the Soul." New episodes are posted here.
Austin Opera
Following its October debut at the Blue Starlite Drive-Ins in Austin Texas, Austin Opera brings its Lauren + Mark digital concert film online throughout November. Featuring Central Texas power couple, soprano Lauren Snouffer and baritone Mark Diamond, accompanied by Nyle Matsuoka, the film is directed by technology firm Subvrsive (Austin, TX) to showcase landmarks of Austin along with popular operatic songs, including selections chosen by Austin Opera fans. There will be a Watch Party on Monday, November 30 at 7:30 pm ET. View here.
Baltimore Symphony Orchestra
BSO Sessions continues to bring the stories of BSO musicians, conductors, and collaborators to life through a documentary-style narrative. In addition to the first three episodes currently available upcoming episodes celebrate a responsible return of winds and brass to the stage, as well as the series debut of Music Director Marin Alsop and Principal Pops Conductor Jack Everly. Assistant Conductor Jonathan Rush interviews film composer Michael Abels and Artistic Partner Wordsmith joins in a special holiday episode with a new rendition of "'Twas the Night Before Christmas." Explore here.
Bard SummerScape & Fisher Center
Archival works highlight Bard's wealth and breadth of programming, including performances from its SummerScape Opera and BMF archives. Recent include Bard SummerScape's 2011 production of Strauss's rarely performed Die Liebe der Danae and last year's Daniel Fish directed staging of Michael Gordon's Acquanetta. More details here.
Carnegie Hall
More than 200 teen musicians hailing from 41 states across the US came together in July 2020 as an online virtual community to form three musical ensembles: the National Youth Orchestra of the United States of America (NYO-USA), NYO2, and NYO Jazz. All three ensembles recorded exuberant virtual performance videos during the residency, directed by Emmy Award-winner Habib Azar. The first four videos—Valerie Coleman's Umoja by the musicians of NYO-USA; a unique adaptation of Grieg's Morning Mood by NYO2; and Thad Jones's Cherry Juice and Wycliffe Gordon's We're Still Here by NYO Jazz—are now available for viewing. Explore here.
NEW: The Cleveland Orchestra
Concert videos filmed at restaurants, shops, Cleveland Clinic, and iconic locations throughout Greater Cleveland will be released weekly on social media starting November 23. Cleveland Orchestra assistant concertmaster Jessica Lee and her colleagues created these videos to share the power of music with healthcare workers, patients, and the community affected by the COVID-19 pandemic. This series of 7-10 videos will be released weekly as part of the Music Medicine Initiative: The Power of Music for Health and Well-Being, a community collaboration between The Cleveland Orchestra and Cleveland Clinic's Art + Design Institute. Explore here.
Cliburn Kids
The Cliburn launches its expanded, robust online music education program for elementary-school students. Created as a resource for school districts, teachers, and parents, the initiative includes 27 lesson plans to date, each with a seven- to ten-minute video, and corresponding individual and class activities that meet objectives of the Texas Essential Knowledge and Skills (TEKS). New episodes and lesson plans are released every Tuesday of the 2020–2021 school year for a total of more than 50 by May 2021. Explore here.
Detroit Symphony Orchestra
The Detroit Symphony Orchestra has made its webcast archive available for free. The collection features 200+ works going back three years, and highlights include Leonard Slatkin conducting John Luther Adams's climate change-inspired Become Ocean from 2019, several world premieres, and a host of bite-sized encores. Explore here.
Deutsche Grammophon Yellow Lounge
The German classical music giant is streaming Yellow Lounge broadcasts from its archives. Recent additions include clarinetist Andreas Ottensamer, pianists Alice Sara Ott and Chihiro Yamanaka, and cellist Mischa Maisky. Performances are broadcast in rotation, one video at a time, adding a new performance every few days. DG communicates the start of each new performance by newsletter at the start of each week. To keep updated sign up here.
Finnish National Opera
Finnish National Opera presents Stage24, a series of streamed archived performances on its website, which are then available for the next six months. Recent content includes a staged version of Sibelius's Kullervo, Stravinsky's The Rake's Progress, Caspar Holten's staging of Wagner's Der Fliegende Holländer with Camilla Nylund, and Christoff Loy's Tosca. An excellent company and some interesting and original work worth investigating. Explore here.
Handel and Haydn Society
Boston's Handel and Haydn Society has created the H+H Listening Room where you can hear and watch H+H performances including Mozart's Requiem, Handel's Messiah, and Purcell's Dido and Aeneas filmed at New York's Met Museum. There are also more than a dozen videos of musicians performing from their homes, a special video of principal flutist Emi Ferguson teaching people how to make their own baroque flute, and a new podcast called "Tuning In". In the first episode Principal Cellist Guy Fishman interviews Artistic Director Harry Christophers about Bach's St. Matthew Passion. Explore here.
Kennedy Center
The Kennedy Center is offering a free, live digital performance initiative, Couch Concerts, to help inspire, uplift, heal, and bring the performing arts into homes across the country and around the world during these difficult times. Couch Concerts stream direct from artists' homes on the Kennedy Center website. Audiences can discover a wide range of other at-home programming through the Kennedy Center at Home webpage.
La Scala/RAI
Italy's RAI presents five productions from La Scala Milan including the world premiere of Kurtág's Fin de Partie, Daniel Barenboim conducting Götterdämmerung, Lisette Oropesa in Verdi's I Masnadieri, Montedervi's Orfeo conducted by Rinaldo Alessandrini, and Les Vêpres Siciliennes conducted by Daniele Gatti. A wide range of concerts are also available. Explore and register here.
NEW: Latin American Cultural Week
The 15th Annual Latin American Cultural Week will hold virtual events from December 5 through 12 showcasing 50 music, theater and dance presentations from Spain, the U.S. (including Shall We Tango NYC), Argentina (22 events), Colombia, Uruguay, and Venezuela. Spain's Binelli-Ferman Duo (bandoneonist Daniel Binelli and pianist Polly Ferman) recorded a new video using multimedia images as a response to the current climate in the arts caused by Covid-19. Venezuelan group Etnoe3 Transmigration recorded their program under difficult current conditions. Spain's Coralia Artis is donating their revenue from ticket sales to a Children's Hospital in New York City and Argentina's Maryta de Humahuaca is giving her proceeds to a village, helping them bring water to their lives. All events will be ticketed and available here.
Les Arts Florissants
Les Arts Florissants's annual Festival in Thiré, France included a series of 10- to 15-minute "Meditation" concerts recorded earlier this summer. Now available to enjoy online, the Meditations include performances by students of Juilliard's Historical Performance program in the spirit of their annual participation in the Festival. View here.
Lincoln Center Lincoln Center Passport to the Arts
A variety of virtual classes, performances, and bonus content designed for children, teens and adults with disabilities and their families. Offerings include programs with Chamber Music Society of Lincoln Center, Jazz at Lincoln Center, the Metropolitan Opera Guild, New York City Ballet, the New York Philharmonic, and The New York Public Library for the Performing Arts. Families can attend dance, music or drama classes, watch exclusive performances, check out behind-the-scenes content, and even meet performers—all from their homes. Families will receive pre-visit materials, including social narratives, photos, and links before each program. All programs take place via Zoom. Register here.
Los Angeles Chamber Orchestra
LACO AT HOME offers streaming and on demand performances, including a full showing of the orchestra's critically acclaimed West Coast premiere of Dark with Excessive Bright for double bass and strings by LACO Artist-in-Residence Missy Mazzoli. View streaming here and on demand here.
Los Angeles Master Chorale
Videos recorded as part of the "Offstage with the Los Angeles Master Chorale" series from April 24 to June 19 included interviews conducted by Artistic Director Grant Gershon and Associate Conductor Jenny Wong with notable performers—including special guests Reena Esmail, Morten Lauridsen, Anna Schubert, Peter Sellars, Derrick Spiva—as well as Master Chorale singers. Available on demand here.
Metropolitan Opera Live In Schools
The Metropolitan Opera's HD Live in Schools program has launched a new series for the 2020–21 school year, creating cross-disciplinary educational opportunities across the country. For the 2020–21 school year, students and teachers will receive free subscriptions to the Met Opera on Demand service, with a catalogue of more than 700 Live in HD presentations, classic telecasts, and radio broadcasts. Ten operas have been selected for the HD Live in Schools program, and will be presented in five educational units, with two thematically paired operas per unit. The series opens with Beethoven's Fidelio and Donizetti's La Fille du Régiment (September 28–October 16), both of which explore the intersection of music and politics. The Met will continue to offer teachers HD Live in Schools Educator Guides and access to Google Classroom materials that can be adapted for virtual learning lesson plans. In addition, the Met's National Educators Conference will be hosted on a virtual platform this year and take place on five Saturdays throughout the 2020–21 school year. Two conferences, scheduled for October 10, 2020, and October 17, 2020, will also feature live conversations with Met artists. More information here.
Minnesota Orchestra
Minnesota Orchestra at Home shares video, audio, and educational materials through the categories of Watch, Listen and Learn, including videos from the orchestra's archives and newly created "mini-concerts" directly from the homes of Orchestra musicians. Explore and view here.
National Sawdust Digital Discovery Festival, Volume One
With more than 65 events, featuring over 100 artists premiering in a four-month span, National Sawdust Digital Discovery Festival: Volume One was a bright spot in NYC's post-COVID live music world. Featuring post-COVID performances from Robert Wilson, Julian Lage, Tyondai Braxton, Emel Mathlouthi, Matthew Whitaker, Dan Tepfer, Ashley Bathgate, Emily Wells, Brooklyn Rider, Joel Ross, Conrad Tao, Andrew Yee, and Lucy Dhegrae, and recently recorded Masterclasses with Tania León, Ted Hearne, Vijay Iyer, Jamie Barton, Lawrence Brownlee, Trimpin, and Lara St. John. Archival performances include David Byrne, Lara Downes and Rhiannon Giddens, and Ryuichi Sakamoto. Explore here.
New World Symphony
The New World Symphony presents a web-based series called NWS Archive+. Michael Tilson Thomas moderates discussions with NWS Fellows, alumni, guest artists, and visiting faculty about archived recordings. Performances will be available here. NWS Fellows also play live, informal chamber music concerts from their homes in Miami Beach and broadcast via Facebook Live. In addition, the NWS online archive contains master classes, tutorials and town halls, which can be found here. Finally, for the past 10 years, the Fellows have performed one-hour concerts for local school children. These concerts and preparatory material will be available free to students and parents. NWS Educational concerts can be found here.
Opera Australia
OA | TV: Opera Australia on Demand is the Sydney-based company's new digital space. Alongside the world's largest collection of Dame Joan Sutherland on video, OA will offer exclusive content from the OA back catalogue, productions from Handa Opera on Sydney Harbour, and a new series of chat show-style interviews conducted by AD Lyddon Terracini. The first posted full show is Sutherland in The Merry Widow, and the fileted aria's in the section labelled "The Best of Dame Joan Sutherland" are even better. View here.
Opéra National de Paris
The Palais Garnier and Bastille Opera have made their digital stage, "The 3e Scène," free. The platform is a pure place of artistic adventure and exploration, giving free rein to photographers, filmmakers, writers, illustrators, visual artists, composers, and choreographers to create original works. Visit here. Some of Opéra National de Paris's productions are accessible on the company's Facebook Page. In addition, Octave, the Paris Opera's online magazine, is posting articles, videos, and interviews here.
Opera North
One of Britain's most respected smaller opera companies, Opera North has put its acclaimed semi-staged concerts of Wagner's epic Ring Cycle online. "Beg, borrow, or be like Wotan and steal a ticket for this show," said the UK's Times of Das Rheingold. "You'd be lucky to hear as good at Bayreuth," said The Telegraph of Die Walküre. Richard Farnes proves a seriously impressive Wagner conductor. Watch here.
OperaVision
OperaVision offers livestreams of operas available for free and online for six months. Previous offerings include Barrie Kosky's visually spectacular Moses und Aron, David McVicar's superb Die Entführung aus dem Serail from Glyndebourne, and Deborah Warner's thoughtful Death in Venice for English National Opera. View upcoming and past content here.
Orli Shaham Bach Yard Playdates
Pianist Orli Shaham brings her acclaimed interactive concert series for kids to the internet. Bach Yard Playdates introduces musical concepts, instruments, and the experience of concert-going to a global audience of children and their families. A number of 10-minute episodes are already available for on-demand streaming. Programs and performances range from Bach's Two-Part Invention to Steve Reich's Clapping Music. Explore here.
The Sixteen
The Sixteen and founder Harry Christophers launched Quarantine with The Sixteen, a regular schedule of digital content. The Sixteen Virtual Choir's performance of Sheppard's Libera nos involved each part being recorded at each singer's home. Other features include: Choral Chihuahua, a podcast by The Sixteen and I Fagiolini; Stay at Home Choir performing Sir James MacMillan's O Radiant Dawn; Archive performances, including MacMillan's Stabat Mater performed in the Sistine Chapel and Bach's St Matthew Passion with Streetwise Opera; Recipes for isolation; Video diaries providing insight into daily lives during lockdown; Weekly playlists. Explore here.
Trinity Wall Street
New York's Trinity Church Wall Street introduces daily weekday "Comfort at One" (1 pm ET) streaming performances on Facebook with full videos posted here. Tune in for encore performances of favorite Trinity concerts, professionally filmed in HD, along with current at-home performances from Trinity's extended artistic family.
University of Colorado Boulder
University of Colorado Boulder College of Music faculty artists perform with students and colleagues in Faculty Tuesdays, chamber music recitals featuring world premieres alongside classics. Free most Tuesdays from September 2020 through March 2021. Upcoming performers include violinist Harumi Rhodes, violist Richard O'Neill, cellist David Requiro, pianist David Korevaar, harpist Janet Harriman, and more. Explore here.
Vertical Player Repertory: The Constitution
VPR is releasing of a series of videos from Benjamin Yarmolinsky's oratorio The Constitution, a work which played six sold-out live performances in 2019 and was called "an important work," and "uniformly excellent," by Musical America. First up is Voting Rights, which sets the text "The right of citizens of the United States, who are 18 years of age or older, to vote shall not be denied or abridged by the United States, or by any state, on account of age, by reason of failure to pay any poll tax or other tax, on account of sex, on account of race, on account of color, or of previous condition of servitude." Future releases will include The First Amendment (Treason), The Fifth Amendment (Self-Incrimination), The Sixth Amendment (Impartial Jury), The Eighth Amendment (Cruel and Unusual Punishment), The Thirteenth Amendment (Abolition of Slavery), and The Miranda Warning (a world premiere). Explore here.
Voices of Ascension
New York choir Voices of Ascension, which celebrates its 30th anniversary next season, is posting a daily offering of choral beauty on its website. Music is chosen by staff, members of the chorus and orchestra, and listeners. View here.
Warsaw Philharmonic
The Warsaw Philharmonic has made a selection of video recordings available on its YouTube channel. Recent offerings include Saint-Saëns's Organ Symphony and Arvo Pärt's Swansong conducted by Artistic Director Andrzej Boreyko, as well as rarities by Polish composers like Grazyna Bacewicz. It's an excellent orchestra very much in the Eastern European tradition and concerts have been master edited for posting online.
Paid Digital Arts Services
Berlin Philharmonic Digital Concert Hall
The BPO Digital Concert Hall contains over 600 orchestra concerts covering more than ten years, including 15 concerts with the orchestra's new Chief Conductor Kirill Petrenko, interviews, backstage footage.
Medici TV
Thousands of classical music videos are available by subscription, as well as hundreds of events that are broadcast live for free each year, available for 90 days. Subscriptions cost $83.85 per year. www.medici.tv

WHO'S BLOGGING

RENT A PHOTO
Search Musical America's archive of photos from 1900-1992.