---
MA's Free Guide to (Mostly) Free Streams, October 19-26
We will be updating this list weekly. Please note that all times are given in U.S. Eastern Time (ET). To calculate in other time zones or counties, British Summer Time (BST) is currently five hours ahead of ET and Central European Time (CET) is currently six hours ahead. U.S. Central Daylight Time (CDT) is one hour behind ET. Mountain Time (MT) is two hours behind ET, while Pacific Time (PT) is three hours behind. Contact editor@musicalamerica.com.
Classical music coverage on Musical America is supported in part by a grant from the Rubin Institute for Music Criticism, the San Francisco Conservatory of Music, and the Ann and Gordon Getty Foundation. Musical America makes all editorial decisions.
---

Monday, October 19
8 am ET: Wigmore Hall presents Ashley Riches & Sholto Kynoch. The young British rising star sings Dvorák's Gypsy Songs, Poulenc's Chansons villageoises, Ravel's Chants populaires, and songs by Charles Ives. Register, view here and on demand for 30 days. LIVE

2:30 pm ET: Wigmore Hall presents Francesco Piemontesi. The Swiss pianist presents three works by Schubert: the powerful A minor sonata (1823); the incomplete Reliquie (1825), once mistakenly thought to be Schubert's last composition; and one of his final three sonatas (1828). Register, view here and on demand for 30 days. LIVE
7:30 pm ET: Met Opera Streams presents Rossini's Il Barbiere di Siviglia. Starring Joyce DiDonato, Juan Diego Flórez, Peter Mattei, John Del Carlo, and John Relyea, conducted by Maurizio Benini. From March 24, 2007. View here and for 24 hours.

7:30 pm ET: Pittsburgh Symphony Orchestra presents Our Love for Pittsburgh. The PSO's first virtual concert opens with Tchaikovsky's Serenade for Strings, a piece written just a decade before the founding of PSO. The concert continues with works by Jessie Montgomery, Francesco Geminiani, Ennio Morricone, and Billy Strayhorn, as the Orchestra salutes Pittsburgh through a musical exploration of our dramatic geographic setting and the people drawn to it—the innovators, the immigrants, the trailblazers, and the artists. Register and view here.

7:30 pm ET: SalonEra presents Latin Baroque. Soprano Nell Snaidas and gambist Laury Guttierez share their performances of Latin Baroque and Afro-Baroque music, while violinist Karin Cuellar Rendon explores 19th-century Peruvian and Bolivian salon music. Suggested donation $10, register and view here.
Tuesday, October 20
12 pm ET: Austrian Cultural Forum New York presents Jan Kiepura & Marta Eggerth. A live-streamed ceremony opening an exhibition in Vienna honoring the stage and film careers of the opera and operetta stars. Ramon Vargas will perform from Vienna and Wolfgang Sobotka (President of the Austrian Parliament) will give a welcome statement. From ACFNY in New York, Marjan Kiepura (son of Eggerth and Kiepura), will share stories of family life. View here. LIVE
2:30 pm ET: Wigmore Hall presents Mahan Esfahani. Program: French Suite No. 2 in C minor BWV813, Prelude in A minor BWV922, Fugue in B minor BWV951, French Suite No. 3 in B minor BWV814, Suite in A BWV819a, French Suite No. 4 in E flat BWV815. Register, view here and on demand for 30 days. LIVE

3 pm ET: Petworth Festival presents Tasmin Little. In partnership with her regular collaborator pianist John Lenehan, Little performs a program that includes Richard Strauss's Sonata for Violin and Piano and their own transcription of movements from Swan Lake. Tickets £4.99 and view here.

7:30 pm ET: Nightly Met Opera Streams presents Lehár's The Merry Widow. Starring Renée Fleming, Kelli O'Hara, Nathan Gunn, Alek Shrader, and Thomas Allen, conducted by Sir Andrew Davis. From January 17, 2015. View here and for 24 hours.

7:30 pm ET: Charles Ives Society presents The Centennial of Ives's Concord Sonata. A 90-minute program from Mechanics Hall on the publication's 100th anniversary including a complete performance of the Concord Sonata, exploration of the work's links to Worcester and Boston, and two world premieres in tribute to Transcendentalists Harriet Tubman and Louisa May Alcott: Underground by David Sanford and The Piano in the Palace Beautiful by Marti Epstein. Discussions by Ives experts complete the program. View here.

8 pm ET: DACAMERA presents Hearing Color, Seeing Time: Frankenthaler and Ravel. A new series in partnership with The Menil Collection. In this first program, a major painting of Helen Frankenthaler is paired with Ravel's sensuous Une Barque sur l'Ocean. Following her live performance in the Menil gallery, Sarah Rothenberg takes a close look at color, line, texture, harmony, and rhythm in abstract painting and music. Register and view here. LIVE

8 pm ET: New York City Ballet presents Digital Fall Season: 21st-Century Voices. Selections from seven ballets made on NYCB by Justin Peck, Alexei Ratmansky, and Christopher Wheeldon. Program: Rodeo (Third and Fourth Episodes), Pictures at an Exhibition (Excerpt): Tuileries: Tiler Peck, Bydlo: Sterling Hyltin, Sara Mearns, Claire Kretzschmar, Abi Stafford, Promenade: Gonzalo Garcia, Ballet of the Unhatched Chicks: Tyler Angle, Gonzalo Garcia, Joseph Gordon, Aaron Sanz, Andrew Veyette (Solo Pianist: Stephen Gosling), Year of the Rabbit (Year of Our Lord pas de deux), Polyphonia (Excerpt), Russian Seasons (Excerpt), Mercurial Manoeuvres (Pas de deux), and Everywhere We Go (Finale). View here for seven days.
Wednesday, October 21
1 pm ET: Finnish Radio Symphony Orchestra plays Schoenberg Chamber Symphony No. 1 and Beethoven Symphony No. 1 with conductor Nicholas Collon at Helsinki Music Centre, Finland. The concert also is available to be viewed on demand after the live stream. View here
1:15 pm ET: Dame Myra Hess Memorial Concerts presents Amy Hess & Paul Hauer.
Amy Hess, viola, and Paul Hauer, piano perform Schubert's Arpeggione Sonata D. 821, Rebecca Clarke's Two Songs, and Vaughan Williams's Six Studies in English Folksong. View here. LIVE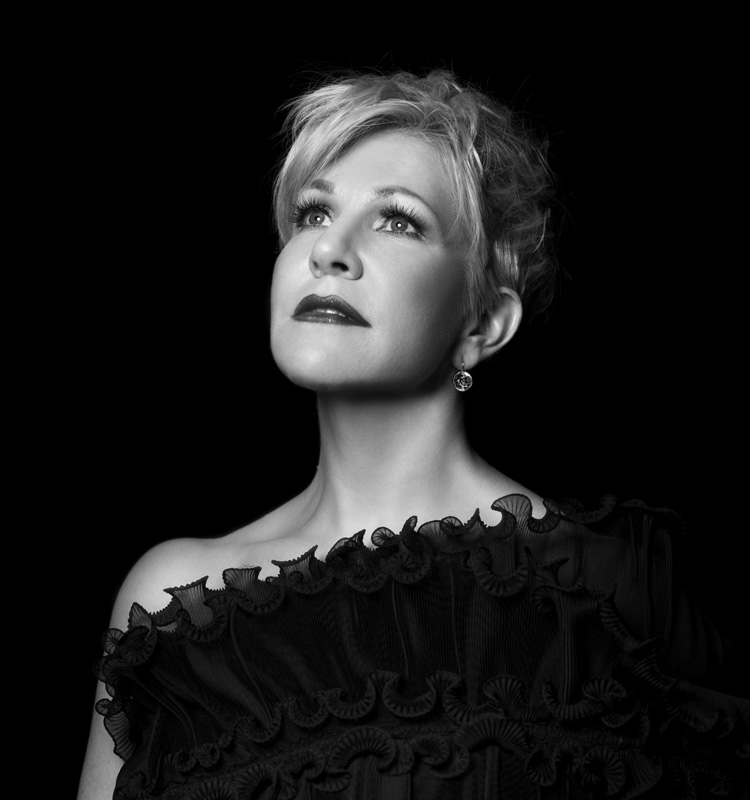 2 pm ET: Carnegie Hall presents Master Class: Joyce DiDonato. A chance to relive highlights from three of Joyce DiDonato's Carnegie Hall master classes. The mezzo-soprano mentors singers at the beginning of their careers, exploring the intricacies of operatic singing with a particular focus on arias by Handel and Puccini. Mezzo-soprano Kayleigh Decker—who participated in DiDonato's first master class in 2015—catches up with her in an online chat. View here and on demand.

2 pm ET: Royal Liverpool Philharmonic presents Rebecca Tong conducts Sibelius, Beethoven & Schubert. The RLPO is conducted by Rebecca Tong in Sibelius's Suite Mignonne, Beethoven's Grosse Fuge, and Schubert's Symphony No. 5 The concert will be preceded by a live pre-concert talk on Zoom and a post-concert Zoom Q&A with musicians and conductor in a sort of post-match analysis. Tickets £10 and view here for 30 days. LIVE

2:30 pm Bournemouth Symphony Orchestra presents Viennese Masters. Mark Wigglesworth conducts a concert that begins with the first of the second set of Haydn's London Symphonies, the first symphony in which he used clarinets. Stephen Hough then plays Brahms's Second Piano Concerto, arguably the most monumental piano concerto of the 19th century. Tickets £6 and view here. LIVE

2:30 pm ET: Wigmore Hall presents Allan Clayton & James Baillieu. The tenor's program features Britten's realizations of music from the Baroque period and song cycles setting John Donne by both Britten (whose Holy Sonnets received their world première at Wigmore Hall) and South African-British composer Ivy Priaulx Rainier. Register, view here and on demand for 30 days. LIVE

3 pm ET: Petworth Festival presents MILOŠ. Guitarist Miloš Karadaglic performs Bach's Lute Partita from Suite in C minor BWV 997, Granados (arr. Michael Lewin) Andaluza and Orientale from Danzas Españolas, Albéniz (arr. Lewin), Asturias from Suite española, Lennon/McCartney (arr. Sérgio Assad) "Blackbird" and "Yesterday," and George Harrison (arr. Assad) "While My Guitar Gently Weeps." Tickets £4.99 and view here.

3 pm ET: London Philharmonic Orchestra presents 2012: Rapture and Revelry. Sir Mark Elder conducts Anna Clyne's Prince of Clouds, Richard Strauss's Suite from Le Bourgeois Gentilhomme, and Beethoven's Symphony No. 8. View here and free to watch for seven days.

6:30 pm ET: Orchestra of St. Luke's presents Eroica Revisited. Music lovers have come to know Beethoven's Eroica as a musical symbol of "victory of idealism over political power." In an arrangement by Beethoven's friend and pupil Ferdinand Ries, OSL musicians are joined by Jeremy Denk and Paul Huang to examine the intricate music behind this monolith of the late Classical era. Also on the program is the Flute Quartet in D, K. 295, Mozart's first attempt at composing for this instrumentation. With host David Hyde Pierce. Tickets $40 per household (suggested) but minimum donation $1 per concert. View here.

7:30 pm ET: Nightly Met Opera Streams presents Mozart's Così Fan Tutte. Starring Pretty Yende, Matthew Polenzani, Davide Luciano, and Ildebrando D'Arcangelo, conducted by Domingo Hindoyan. From February 10, 2018. View here and for 24 hours.

7:30 pm ET: Young Concert Artists presents 60th Anniversary Season Opening Night. A performance from Kaufman Music Center's Merkin Hall featuring current YCA artists, alums, and a world premiere. With SooBeen Lee, violin winner of the 2014 auditions, Jonathan Swensen, cello winner of the 2018 auditions, Xavier Foley, cello winner of the 2016 auditions, Ben Beilman, violin winner of the 2010 auditions, Albert Cano Smit, piano winner of the 2019 auditions, Steven Banks, saxophone winner of the 2019 auditions, Ursula Oppens, piano winner of the 1968 auditions, and Susan Rotholz, flute winner of the 1988 auditions. View here.
Thursday, October 22
1 am ET: Chicago Symphony Orchestra presents CSO Sessions Episode 3: Stravinsky, Saint-Georges & Dvorák. Ingenuity defines this episode featuring Mozart's String Quintet in C Minor, a clever rearrangement of an earlier wind serenade, Brahms's Second Viola Quintet, and Caroline Shaw's Boris Kerner, inspired by the pioneering engineer of traffic theory, and arranged for cello and flowerpots. Tickets $15. View here and on demand for 30 days.

12 pm ET: Boston Symphony Orchestra presents Encore BSO Recitals. A program of horn-centric music opening with BSO Associate Principal Horn Richard Sebring and colleagues performing Sebring's new composition for alphorns. The second Sebring work is a duet for horn and harp with former TMC Fellow Charles Overton. Standard-repertoire horn pieces by Schumann, Dukas, and Mozart complete the program. View here and on demand for 30 days.

1 pm ET: IDAGIO presents Thursdays with Thomas. Join Thomas Hampson in conversation with colleagues, friends, and other major personalities of the classical music world. Every week, Thomas invites a special guest for a discussion around their favorite piece of the classical repertoire. View here and later on demand. LIVE

2:30 pm ET: Wigmore Hall presents Jonathan Plowright. Works by the German late-Romantic master Brahms are heard alongside those of one of his major contemporaries or predecessors. Here the second figure is Chopin, in some ways a contrasting figure to Brahms, but one whose devotion to the piano was absolute. Register, view here and on demand for 30 days. LIVE
3 pm ET: Live From The Barbican presents The Kanneh-Mason Family. All gifted instrumentalists in their own rights, Isata, Braimah, Sheku, and Konya Kanneh-Mason appear in different combinations in music for piano and strings. Program: Shostakovich's Piano Trio No 1 in C minor, Schubert's Impromptu No 4 in A-flat, D899 and Impromptu No 4 in F minor, D935, Tchaikovsky's Mélodie, Op 42 No 3, Mozart's Piano Trio in B-flat, K502 (Movement III), Barber's Sonata for Cello and Piano (Movement I), Gershwin's Three Preludes, Whitacre's The Seal Lullaby, and Jerry Bock (arr. Kanneh-Masons) medley from Fiddler on the Roof. Tickets £12.50 and view here. LIVE

7:30 pm ET: Detroit Symphony Orchestra presents Runnicles conducts Britten. Donald Runnicles leads the DSO in a program including Britten's Variations on a Theme of Frank Bridge, the tribute to his teacher that brought him international attention, and Carlos Simon's An Elegy: Cry from the Grave, a haunting dedication to those murdered by oppressive powers. Tickets $12 and view here.

7:30 pm ET: Chamber Music Society of Lincoln Center presents Artist Series: Paul Neubauer. Archival performances of Schumann's Märchenerzählungen for Clarinet, Viola, and Piano, Op. 132, Dale's Romance from Suite for Viola and Piano, Turina's Escena andaluza for Viola, String Quartet, and Piano, Op. 7, Kreisler's Liebesleid for Three Violins, Viola, and Cello, Shostakovich's Impromptu for Viola and Piano, and Boulanger's American Vision for Viola and Piano Trio. View here and on demand for a week.

7:30 pm ET: Nightly Met Opera Streams presents Rossini's La Centerentola. Starring Cecilia Bartoli, Ramón Vargas, Simone Alaimo, and Alessandro Corbelli, conducted by James Levine. From October 27, 1997. From October 15, 2011. View here and for 24 hours.

8 pm ET: Azrieli Music Prizes presents Gala Concert of the Prix Azrieli de Musique 2020. The prize aims to discover and promote new music, encouraging ensembles to perform and celebrate living composers, and featuring a new category this year, the Azrieli Commission for Canadian Music. The three laureates will hear their work premiered in the Salle Bourgie of the Montreal Museum of Fine Arts. Le Nouvel Ensemble Moderne is conducted by Lorraine Vaillancourt. Program: Yitzhak Yedid's Kadosh Kadosh and Cursed, Pierre Mercure & Jonathan Monro's Dissidence, Keiko Devaux's Arras, and Yotam Haber's Estro poetico-armonico III. View here. LIVE
8 pm ET: The Philadelphia Orchestra presents Appalachian Spring & Siegfried Idyll. Yannick Nézet-Séguin conducts Canadian composer Vivian Fung's Prayer. As Prayer examines the complexities of humanity, Copland includes both the celebration of joy and "the strange and terrible aspects of human fate" as themes explored in Appalachian Spring. The program concludes with Wagner's intimate Siegfried Idyll, first played as a gift for his wife on her birthday. Tickets $15. View here. LIVE

11 pm ET: Seattle Symphony presents Vivaldi's The Four Seasons. Vivaldi's evergreen classic is performed in the crisp Seattle autumn. Rachell Ellen Wong, conductor and violin, leads the Seattle Symphony. Annual passes from $12.99 per month and view here.
Friday, October 23
8 am ET: IDAGIO presents Yo-Yo Ma: A New Equilibrium. Yo-Yo Ma honors the 75th anniversary of the UN with a program that weaves in musical and video creations by artists from around the world. From cello arrangements of works by Beethoven and the Lebanese rock band Mashrou' Leila to a new collaboration with South African jazz great Abdullah Ibrahim, Ma shares music, words, and images that offer renewed hope for a better future in which we live in balance with one another and with nature. Tickets 9.90 EUR. View here and repeated at 2 pm ET and at 8 pm ET. LIVE

9 am ET: Baruch Performing Arts Center presents dwb (driving while black). A chamber opera by Susan Kander (music) and Roberta Gumbel (soprano/libretto) with New Morse Code (Hannah Collins, cello and Michael Compitello, percussion). This brief, powerful music-drama documents the all-too-familiar story of an African-American parent whose "beautiful brown boy" approaches driving age as, what should be a celebration of independence and maturity is fraught with the anxiety of driving while black. Running time: 50 minutes. Register and view here and on demand until October 29.

1 pm ET: OperaVision presents Beethoven's Fidelio. The themes of oppression and isolation, but also of hope and the power of love, make Fidelio the perfect opera for our times. Garsington Opera's outstanding cast, led by Katherine Broderick as Leonore and Toby Spence as Florestan, performs Peter Mumford's semi-staged concert of Beethoven's masterwork, complete with a beautifully filmed backdrop. Recorded on September 16, 2020. View here and on demand for six months.
1 pm ET: IDAGIO presents Jean-Guihen Queyras: Bach Cello Suites. Queyras takes a journey into the secrets of one of the most famous works for cello solo. In this episode—Suite 4, Gigue: A whirlwind in 12/8—he explores how Bach concludes his Fourth Suite with a breathtaking Perpetuum mobile. View here. LIVE

1 pm ET: LA Phil Soundstage presents Episode 5: Beethoven. Gustavo Dudamel conducts the Los Angeles Philharmonic in Beethoven's Symphony No. 7. View here and on demand.

2:30 pm ET: Wigmore Hall presents Doric String Quartet. The Doric String Quartet opens the evening with Mozart's second 'Prussian' Quartet, written when the composer was just 34 years old, and ends the night with one of Haydn's three 'Russian' Quartets of 1781. Register, view here and on demand for 30 days. LIVE

7 pm ET: LA Opera presents Living Room Recital: Michael J. Hawk. Baritone Michael J. Hawk partners with pianists Nino Sanikidze, Brendon Shapiro and Louis Lohraseb for a recital of music inspired by the Bard, "Shakespeare in France and on Broadway." View here and on demand. LIVE

7:30 pm ET: Nightly Met Opera Streams presents Verdi's Falstaff. Starring Mirella Freni, Barbara Bonney, Marilyn Horne, Bruno Pola, and Paul Plishka, conducted by James Levine. From October 10, 1992. View here and for 24 hours.

7:30 pm ET: Detroit Symphony Orchestra presents Strauss: Four Last Songs. Reflecting on a life and career spanning over 80 years, Richard Strauss wove themes of serenity and the fulfillment of one's soul into his Four Last Songs. Donald Runnicles conducts soprano Jacquelyn Stucker at Orchestra Hall. Elgar's Introduction & Allegro, Op. 47 completes the program. Tickets $12 and view here.
7:30 pm ET: Chamber Music Society of Lincoln Center presents Compelling Quintets. Archival performances of Schumann's Quintet in E-flat for Piano, Two Violins, Viola, and Cello, Op. 44 and Bloch's Quintet No. 1 for Piano, Two Violins, Viola, and Cello. Artists include Michael Brown and Anne-Marie McDermott, piano, Ani Kavafian, Chad Hoopes, Kristin Lee, and Danbi Um, violin, Matthew Lipman, viola, and Nicholas Canellakis, cello. View here and on demand for a week.
7:30 pm ET: Whitesnake Projects presents Alice in the Pandemic. A new virtual opera from activist opera company White Snake Projects, led by creator and librettist Cerise Jacobs. Alice takes a deep dive down the rabbit hole into the elasticity of time, the unmooring of life, the heroism of doing one's job, and the reconciliation of mother and daughter. The production uses new technology that enables singers at remote locations to sing synchronously as they interact with each other and 3D avatars who lip sync in real time to live performance. Tickets: Pay what you can. View here with additional performances Sunday October 25 and Tuesday October 27, all at 7:30 pm ET. LIVE
8 pm ET: CAIC Collaborative Works Festival presents Modern Women. The Collaborative Arts Institute of Chicago Collaborative Works Festival's final concert showcases songs by some of today's women composers, including Sarah Kirkland Snider, as well as American women composers of the 20th century, including Margaret Bonds, Florence Price, and Ruth Crawford Seeger. This program features Stacy Garrop's song cycle In Eleanor's Words, based on the writings of Eleanor Roosevelt, Errollyn Wallen's Roundel, and Iva Bittová's Nezabudka. View here until October 25.
8 pm ET: Opera Philadelphia presents Lawrence Brownlee & Friends in Philadelphia. The debut of the Opera Philadelphia Channel, a global platform that will bring a robust season into homes via television screens and streaming devices. Brownlee takes center stage in the first performance created for the channel, a recital and conversation program in which he is joined by sopranos Lindsey Reynolds, Sarah Shafer, and Karen Slack, accompanied by pianist Myra Huang. Tickets from $20. View here and on demand.

8 pm ET: Santa Fe Opera presents Is This America? A filmed workshop of scenes from new opera This Little Light of Mine portraying events in the life of voting rights activist Fannie Lou Hamer. A black woman of humble origins, she spoke truth to power and her tireless efforts culminated in the passage of the Voting Rights Act of 1965. The screening will be followed by a discussion with stage director Beth Greenberg, composer Chandler Carter, and librettist Diana Solomon-Glover about the opera's origins and the importance of hearing the collective voices of all U.S. citizens in the November 3, 2020 presidential election. Register and view here.
8:30 pm ET: Houston Grand Opera presents Vinkensport, or The Finch Opera. Best in Show fans will enjoy this chamber opera from composer David T. Little and librettist Royce Vavrek, a sendup of the little-known Belgian sport of professional finch-calling. The opera was filmed with singers on a set—following extreme safety procedures—while the score was recorded separately and then produced as a made-for-screen film. Conducted by Timothy Myers and directed by Ryan McKinny and E. Loren Meeker. With Nicole Heaston (Sir Elton John's Trainer), Elena Villalón (Farinelli's Trainer), Alicia Gianni (Holy St. Francis's Trainer), Kelly Markgraf (Prince Gabriel III of Belgium's Trainer's Son), Ricardo Garcia (Hans Sachs's Trainer), and Ryan McKinny (Atticus Finch's Trainer). View here.
9 pm ET: PBS presents Michael Tilson Thomas: Where Now Is. Part of PBS' award-winning American Masters series, Where Now Is documents MTT's life and career—from his childhood in California to his ascension to the world stage and leadership roles with the New World Symphony and the San Francisco Symphony. The documentary sheds light on formative experiences—the central influence of his father, his first time hearing the music of James Brown, his early clashes with classical music orthodoxy—all of which shaped his personality, artistry, and goals. More info here or check local listings.

9 pm ET: Minnesota Orchestra presents Beethoven, Coleman, D'Rivera & Higdon. Musicians from the orchestra perform Jennifer Higdon's Amazing Grace for String Quartet, Beethoven's String Quartet in C minor, Opus 18, No. 4, Valerie Coleman's Tzigane for Wind Quintet, and Paquito D'Rivera's Four Pieces for Brass Quintet. These hour-long concerts, which constitute the orchestra's fall season, feature ensembles of up to 25 musicians performing programs created for at-home viewing instead of an in-person audience. View here.

10 pm ET: Seattle Opera presents Jorell Williams in Recital. From his Seattle Opera debut in the chamber opera As One, to his more recent appearances as Dizzy Gillespie in Charlie Parker's Yardbird and his moving performance as Homecoming Soldier in The Falling and the Rising, the baritone is fast becoming a Seattle favorite. View here and on demand for two weeks. LIVE
Saturday, October 24
1 pm ET: The Metropolitan Opera presents Diana Damrau & Joseph Calleja. In the seventh of a 12-part series, two Met favorites perform a program of popular arias and duets, broadcast live from the Royal Palace of Caserta, Italy—built in the 18th century and inspired by the Palace of Versailles—accompanied by Vincenzo Scalera on piano. Shot with multiple cameras, the concert will be linked by satellite to New York City and hosted by soprano Christine Goerke. Pay-per-view tickets are $20 and available here. The concert can be viewed for 12 days. LIVE

1 pm ET: San Francisco Opera presents Mozart's Le Nozze di Figaro. SFO's 2015 production was directed by Robin Guarino. Luca Pisaroni stars as Count Almaviva opposite Nadine Sierra as the Countess. Philippe Sly is Figaro, Lisette Oropesa is his bride-to-be, Susanna, and Kate Lindsey is Cherubino. Patrick Summers conducts. View here until midnight the following day.

1 pm ET: OperaVision presents Beethoven's Fidelio. The Birmingham Opera Company's production, set in an enormous circus tent and mixing professional and amateur performers, powerfully explores what oppression means today. The striking image of over 200 local people participating in their own imprisonments and experiencing freedom will stay with you for a long time to come. Recorded in 2002. View here and on demand for four months.
1 pm ET: Berliner Philharmoniker Digital Concert Hall presents Daniel Barenboim conducts Ma Vlast. Smetana's Má Vlast (My Homeland), a cycle of six symphonic poems, is rarely performed in its entirety; one usually hears only The Moldau. Daniel Barenboim, who has been conducting the Berliner Philharmoniker for 51 years, will interpret the entire cycle. Tickets 9.90 EUR. View here. LIVE

1 pm ET: IDAGIO presents The King's Singers: Heiwa. The King's Singers explore harmony through a Japanese lens, giving an insight into the way the group engages with different cultures around the world. The program includes world premieres of two works commissioned from two of Japan's foremost contemporary choral composers, Makiko Kinoshita and Eisuke Tsuchida, on the theme of heiwa (peace; harmony). Tickets 9.90 EUR. View here and for three days.

2 pm ET: New York City Ballet presents Family Matinee. NYCB's second Digital Fall Family Matinee features Fanfare (Opening), The Steadfast Tin Soldier, and A Midsummer Night's Dream (Donkey Pas de Deux and Scherzo). View here for seven days.

2:30 pm ET: Royal Opera presents New Dark Age. Two works showcasing emerging British and female talents: The Knife of Dawn, a one-person chamber opera by one of Britain's most exciting young composers, Hannah Kendall, directed by Ola Ince, conducted by Natalie Murray Beale and featuring baritone Peter Brathwaite; and Katie Mitchell presents A New Dark Age, showcasing works by female composers, including Missy Mazzoli, Anna Meredith, and Anna Thorvaldsdottir. Tickets £16, view here and on demand. LIVE

2:30 pm ET: Wigmore Hall presents Jennifer Pike. The violinist joins regular accompanist Martin Roscoe for a program of Penderecki, Mozart, Kreisler, Chopin, and Debussy, which ends with variations by Miklós Rózsa, which project the composer's Hungarian folksong inheritance. Register, view here and on demand for 30 days. LIVE

3 pm ET: Concerts at Saint Thomas presents The Complete Beethoven Sonatas I. A celebration of Beethoven's 250th birthday with pianist Adam Golka who presents the first part of an eight-part concert series surveying Beethoven's complete Piano Sonatas. This program: Early Gems and the Waldstein. View here.

5 pm ET: Segerstrom Center for the Arts presents Woman of Broadway: Patti Lupone. Streamed live from New York's Shubert Virtual Studios, a performance by two-time Tony Award-winner Patti LuPone in a concert filled with Broadway showtunes, pop songs, and personal stories from her career. Tickets from $25 and view here. LIVE

7:30 pm ET: Nightly Met Opera Streams presents Rossini's Le Comte Ory. Starring Diana Damrau, Joyce DiDonato, Susanne Resmark, Juan Diego Flórez, Stéphane Degout, and Michele Pertusi, conducted by Maurizio Benini. From April 9, 2011. View here and for 24 hours.

7:30 pm ET: Louisville Orchestra presents Abrams conducts Stravinsky. A tribute to the master composer beyond the usual ballets. Teddy Abrams conducts Stravinsky's Fanfare for a New Theatre, Three Pieces for String Quartet, Lied ohne Name, Ragtime, Octet, Concerto in E-Flat Dumbarton Oaks, and The Firebird Suite (Arr. Schäffer). Tickets from $25 and view here.

7:30 pm ET: Close Encounters with Music presents The Escher Quartet: Beethoven, Brahms, Debussy. The Escher String Quartet perform Debussy's String Quartet, Beethoven's Op. 18 No. 2, and are joined by cellist and CEWM artistic director Yehuda Hanani and violist Daniel Panner for the Brahms String Sextet No. 1. View here.

8 pm ET: Cincinnati Symphony Orchestra presents Live From Music Hall: Bologne & Pulcinella. Louis Langrée and the CSO return for a concert featuring Stravinsky's ballet music from Pulcinella plus Joseph Bologne's Violin Concerto No. 2 with guest violinist Augustin Hadelich. View here.

9 pm ET: Houston Symphony presents Live from Jones Hall: Tchaikovsky's Serenade. Tchaikovsky's Serenade for Strings, which includes some of his most memorable melodies, is followed by Gabriela Ortiz's Tepito, which brings to life the color and energy of Mexico City's Tepito neighborhood. Puccini's Chrysanthemums opens the concert. Tickets $20. View here. LIVE
Sunday, October 25
5 am ET: OperaVision presents World Opera Day Celebration Concert Act I. A journey from Tokyo's choral Beethoven to Russian folksong, including a personal message from Chinese artist Ai Weiwei. Highlights from Carmen, La Traviata, Otello, Turandot and Gianni Schicchi surround arias by Donizetti, Korngold, and Cilea, this last sung by Canadian soprano Sondra Radvanovsky. View here and on demand for six months.
9 am ET: OperaVision presents World Opera Day Celebration Concert Act II. Starting in Moscow, Act II contrasts Donizetti with Gluck sung by Korean Hyesang Park and American Anthony Roth Costanzo, alongside a duet from Rigoletto. In the spirit of UNESCO's message of world culture, it also embraces Arabic melody, Russian song, Spanish zarzuela, and a 33-voice creation from Thailand. View here and on demand for six months.
12 pm ET: Dorn Music & Bernhard Fleischer Moving Images present Mozart's Own Violin. Broadcast from Mozarteum Salzburg, violinist and conductor Christoph Koncz performs with Les Musiciens du Louvre. The program includes Mozart's Violin Concertos No. 4 and No. 5 played on the same violin on which Mozart played as concertmaster in the Salzburg Hofkapelle and preserved after his death. Tickets $27. View here.
12 pm ET: OperaVision presents World Opera Day Celebration Concert Act III. Presented by South African soprano Golda Schultz and Italian Daniele Rustioni, Act III adds Mozart sung by Elsa Dreisig and Beethoven by Luca Pisaroni, alongside Massenet, Verdi and Puccini's Nessun dorma. Bernard Foccroulle's dream of global culture is realized with Indian raag, Russian and Irish traditional song, and a duet from Porgy and Bess. View here and on demand for six months.
1 pm ET: The Gesualdo Six's London Sound Gallery presents Fieri Consort. In 16th-century Italy, Monteverdi fundamentally changed the future of music, demonstrated in a rebirth of the madrigal style. Fieri Consort presents a program featuring music by Monteverdi and Marenzio from that crucial turning point, alongside 20th-century and contemporary works that take this style and rework it into something new. Tickets £10. View here and on demand until January 1, 2021. LIVE
2 pm ET: Welsh National Opera presents Poulenc's La Voix Humaine. A woman—Claire Booth—is getting ready for an intimate Zoom party at her studio flat in Oxford. While her guests are waiting, she is on the phone to her lover who has just ended their relationship. This digital film of David Pountney's 2016 production creates an intense, captivating experience of opera in isolation. Contains strong language and themes that some viewers may find upsetting. View here and on demand.
3 pm ET: Dreamstage presents Ute Lemper. "Rendezvous with Marlene" channels Dietrich's story of courage, glamor, and humanity. In her first show entirely focused on Marlene, based on the true story of a phone call they shared, Lemper interprets some of Dietrich's most beautiful songs and recounts some secrets of her life. Tickets $25, register and view here. LIVE
3 pm ET: Caramoor presents Jeremy Denk. For his Music Room livestream, Denk gives a recital of music by Thomas "Blind Tom" Wiggins, Scott Joplin, Tania León, and Frederic Rzewski, bookended by Mozart's Sonata in C minor and Beethoven's final piano sonata, Op. 111. Tickets $10. View here.
3:30 pm ET: Wigmore Hall presents Katharina Konradi & Joseph Middleton. The Kyrgyzstan-born soprano includes a group of songs by Mendelssohn's sister Fanny Hensel alongside songs by her brother and Tchaikovsky, ending with a new commission by the contemporary American Lori Laitman. Register, view here and on demand for 30 days. LIVE
4 pm ET: OperaVision presents World Opera Day Celebration Concert Act IV. America hosts the last act, with presenters Lisette Oropesa and Lawrence Brownlee, and performers Brian Jagde, René Barbera, and Denyce Graves. Peter Sellars delivers a message from California, while Raehann Bryce-Davis voices a tribute to the afflicted from Dallas. The concert concludes with a Mozart trio and a Beethoven finale. View here and on demand for six months.

5 pm ET: Chamber Music Society of Lincoln Center presents A Trio of Quartets. Archival performances of Mendelssohn's String Quartet in D, Op. 44, No. 1, Widmann's Jagdquartett, and Verdi's String Quartet in E minor. Artists include Calidore String Quartet, Danish String Quartet, and Orion String Quartet. View here and on demand for a week.

7 pm ET: Celebrity Series of Boston presents Takács Quartet. A streamed concert from Boulder, Colorado with works by Mozart, Samuel Coleridge-Taylor, Bartók, and Debussy. The concert is followed by a live chat with the artists. Concert $20 or $90 for series of six. Purchase and view here and for 72 hours. LIVE

7:30 pm ET: Met Opera Streams presents Richard Strauss's Der Rosenkavalier. Starring Renée Fleming, Elina Garanca, Erin Morley, Matthew Polenzani, Marcus Brück, and Günther Groissböck, conducted by Sebastian Weigle. From May 13, 2017. View here and for 24 hours.

8 pm ET: Music@Menlo presents Vuelta a España. Spanish culture has for centuries exerted a powerful pull on artists from other lands. In this program French patriot Debussy references the Spanish guitar. The program, designed by pianist Hyeyeon Park with cellist Dmitri Atapine, includes works by Albéniz, Granados, Cassadó, and Falla. Tickets from $16, view here and on demand for one week.
Monday, October 26
5:38 am ET: The Crossing presents David Lang's stateless. The new-music choir launches The Crossing Votes: 2020, a series of four short films addressing issues in the national discourse leading up to Election Day. Eric Southern's film of Lang's stateless marks the English-language premiere of this setting of a 13th-century letter from Rabbi Moses ben Hachman to his children in Barcelona, written while exiled to Jerusalem. Films go live at 5:38 am ET, representing the 538 electoral college votes. View here and on demand.
9 am ET: Wigmore Hall presents Chloë Hanslip & Danny Driver. British duo Chloë Hanslip and Danny Driver play Beethoven's Violin Sonata No. 8 in G Op. 30 No. 3 and Franck's Violin Sonata in A. Register, view here and on demand for 30 days. LIVE
1 pm ET: Copland House & CUNY present Underscored: Copland's Piano Quartet. A deep dive into a haunting, masterful, yet rarely heard work that transforms the dark, brooding rhetoric and sound world of Viennese Expressionism into a rich, refined, and lyrical idiom. With Danielle Farina, viola, Alexis Pia Gerlach, cello, Michael Boriskin, piano, and Pala Garcia, violin. Includes live Q&A. Register and view here.

3:30 pm ET: Wigmore Hall presents Pavel Kolesnikov. "One of the most memorable of such occasions London has witnessed in a while," wrote The Daily Telegraph of the Russian pianist's Wigmore debut in 2014. His program covers the entirety of the 19th century and a little more. Register, view here and on demand for 30 days. LIVE
7:30 pm ET: Met Opera Streams presents Verdi's Don Carlo. Starring Renata Scotto, Tatiana Troyanos, Vasile Moldoveanu, Sherrill Milnes, and Paul Plishka, conducted by James Levine. From February 21, 1980. View here and for 24 hours.

8 pm ET: ADA Artist Management presents The Trial of Susan B. Anthony. A co-production with Berkshire Opera Festival, Austin Opera, Minnesota Opera, Opera Colorado, and San Diego Opera, the world premiere of Steven Mark Kohn's song cycle, The Trial of Susan B. Anthony, stars mezzo-soprano Adriana Zabala in multiple roles including the judge, the prosecuting and defense attorneys, a witness, and Susan B. Anthony herself. Myra Huang accompanies. Register and view here.
Artists and Organizations Offering Free Content
The following are all accessible during the coronavirus pandemic:
Academy of Ancient Music
The most listened-to period instrument ensemble, directed by Richard Egarr, has made a number of streams available on its website. Guest artists include Louise Alder, soprano, Nicola Benedetti, violin, Mary Bevan, soprano, David Blackadder, trumpet, Iestyn Davies, countertenor, Tim Mead, countertenor, Christopher Purvis, bass, and Tenebrae, directed by Nigel Short. Explore here.
American Opera Project
American Opera Project presents Opera Comes Home, three world premiere English-language productions. As One is a chamber opera by composer Laura Kaminsky, librettist Mark Campbell and librettist/filmmaker Kimberly Reed in which two voices trace a transgender protagonist from her youth in a small town to Norway. Three Way, with music by Robert Paterson and libretto by David Cote, is an opera on the present and future of sex and love. Harriet Tubman, with music and libretto by Nkeiru Okoye, tells how a young girl born in slavery becomes Harriet Tubman, the legendary Underground Railroad conductor. View here.
American Symphony Orchestra
American Symphony Orchestra releases weekly recordings from its archives with content alternating between live video recordings of SummerScape operas and audio recordings from previous ASO concerts. Ethel Smyth's The Wreckers, Richard Strauss's Die Liebe aus Danae, and Korngold's Das Wunder der Heliane, all conducted by Leon Botstein, are all highly recommended and available now. **
Apollo's Fire: Music for the Soul
The Cleveland-based baroque orchestra founded by Artistic Director Jeannette Sorrell is offering a series of video streams entitled "Music for the Soul." New episodes are posted here.
Australian Chamber Orchestra
ACO Home Casts are curated by Artistic Director Richard Tognetti with an emphasis on content that reflects the ACO's artistry, dynamism, and sense of adventure. Musicians have been equipped with a mini in-home studio and training, enabling them to record, produce, and broadcast directly from their homes. This includes full-length ACO concerts broadcast as Facebook Watch Parties hosted by an ACO musician, intimate solo performances filmed live from musicians' homes, and "Ask-Me-Anything" Instagram interviews. Each week's schedule is announced Monday mornings here.
Baltimore Symphony Orchestra
BSO musicians are putting live-streamed concerts on the orchestra's Facebook page on Wednesday and Sunday nights "for the near future."
Bard SummerScape & Fisher Center
Archival works highlight Bard's wealth and breadth of programming, including performances from its SummerScape Opera and BMF archives. Recent include Bard SummerScape's 2011 production of Strauss's rarely performed Die Liebe der Danae and last year's Daniel Fish directed staging of Michael Gordon's Acquanetta. More details here.
Beijing Music Festival
Beijing Music Festival celebrates its 23rd edition with the theme, "The Music Must Go On" and a selected concert available each day. Highlights include the Opening Concert, which features the world premiere of Dedicated to 2020, a choral symphony composed by Wuhan composer Ye Zou, and performed by the Wuhan Philharmonic, the Beijing Symphony, and the Wuhan-born musicians of the China Philharmonic; the BMF debut of the Suzhou Chinese Orchestra; Beethoven's violin sonatas performed by 10 rising-star Chinese violinists; piano recitals by Yuan Shen and Jiayi Sun; a children's concert performed by the BMF Children's Festival Orchestra; and the Closing Concert, which celebrates China Philharmonic's 20th anniversary with the theme "We Were Born in 2000" with soloists all born that year. View here.
Lisa Bielawa's Voters' Broadcast
A participatory performance for unlimited voices and instruments. The work is directed, conceived and composed by Lisa Bielawa, with text excerpted from Sheryl Oring's I Wish to Say. Voters' Broadcast will be premiered in three virtual events hosted by the University of Michigan, Ann Arbor and Kaufman Music Center in New York on September 30, October 14, and October 28, and one day of outdoor performances presented by Kaufman Music Center and Brooklyn Public Library on October 24 at 11 am, 12:30 pm, and 2 pm. Bielawa's mission is to stimulate voter engagement, political awareness, and community participation through the act of giving voice to the concerns of fellow citizens during the lead-up to the 2020 Presidential election. All events are free and open to the public. See here for updates.
Carnegie Hall
More than 200 teen musicians hailing from 41 states across the US came together in July 2020 as an online virtual community to form three musical ensembles: the National Youth Orchestra of the United States of America (NYO-USA), NYO2, and NYO Jazz. All three ensembles recorded exuberant virtual performance videos during the residency, directed by Emmy Award-winner Habib Azar. The first four videos—Valerie Coleman's Umoja by the musicians of NYO-USA; a unique adaptation of Grieg's Morning Mood by NYO2; and Thad Jones's Cherry Juice and Wycliffe Gordon's We're Still Here by NYO Jazz—are now available for viewing. Explore here.
The Cleveland Orchestra
The Cleveland Orchestra is offering archival videos, daily Mindful Music Moments videos, and videos from musicians performing from home. Explore here.
Cliburn Kids
The Cliburn launches its expanded, robust online music education program for elementary-school students. Created as a resource for school districts, teachers, and parents, the initiative includes 27 lesson plans to date, each with a seven- to ten-minute video, and corresponding individual and class activities that meet objectives of the Texas Essential Knowledge and Skills (TEKS). New episodes and lesson plans are released every Tuesday of the 2020–2021 school year for a total of more than 50 by May 2021. Explore here.
Daniel Hope
In Hope@Home on Tour, British violinist Daniel Hope took his livestreamed TV series out of his Berlin living room and on the road. The 27 half-hour episodes of live musical performance and conversation in English, all professionally produced for the German/French ARTE TV network, were filmed at a succession of visually compelling locations, many of which are not open to the public. All episodes have now been archived until October 31 in the ARTE Media Library here.
Detroit Symphony Orchestra
The Detroit Symphony Orchestra has made its webcast archive available for free. The collection features 200+ works going back three years, and highlights include Leonard Slatkin conducting John Luther Adams's climate change-inspired Become Ocean from 2019, several world premieres, and a host of bite-sized encores. Explore here.
Deutsche Grammophon Yellow Lounge
The German classical music giant is streaming Yellow Lounge broadcasts from its archives. Recent additions include clarinetist Andreas Ottensamer, pianists Alice Sara Ott and Chihiro Yamanaka, and cellist Mischa Maisky. Performances are broadcast in rotation, one video at a time, adding a new performance every few days. DG communicates the start of each new performance by newsletter at the start of each week. To keep updated sign up here.
Finnish National Opera
Finnish National Opera presents Stage24, a series of streamed archived performances on its website, which are then available for the next six months. Recent content includes a staged version of Sibelius's Kullervo, Stravinsky's The Rake's Progress, Caspar Holten's staging of Wagner's Der Fliegende Holländer with Camilla Nylund, and Christoff Loy's Tosca. An excellent company and some interesting and original work worth investigating ** Explore here.
Handel and Haydn Society
Boston's Handel and Haydn Society has created the H+H Listening Room where you can hear and watch H+H performances including Mozart's Requiem, Handel's Messiah, and Purcell's Dido and Aeneas filmed at New York's Met Museum. There are also more than a dozen videos of musicians performing from their homes, a special video of principal flutist Emi Ferguson teaching people how to make their own baroque flute, and a new podcast called "Tuning In". In the first episode Principal Cellist Guy Fishman interviews Artistic Director Harry Christophers about Bach's St. Matthew Passion. Explore here.
Kennedy Center
The Kennedy Center is offering a free, live digital performance initiative, Couch Concerts, to help inspire, uplift, heal, and bring the performing arts into homes across the country and around the world during these difficult times. Couch Concerts stream direct from artists' homes on the Kennedy Center website. Audiences can discover a wide range of other at-home programming through the Kennedy Center at Home webpage.
La Scala/RAI
Italy's RAI presents five productions from La Scala Milan including the world premiere of Kurtág's Fin de Partie, Daniel Barenboim conducting Götterdämmerung, Lisette Oropesa in Verdi's I Masnadieri, Montedervi's Orfeo conducted by Rinaldo Alessandrini, and Les Vêpres Siciliennes conducted by Daniele Gatti. A wide range of concerts are also available. Explore and register here.
Les Arts Florissants
Les Arts Florissants's annual Festival in Thiré, France included a series of 10- to 15-minute "Meditation" concerts recorded earlier this summer. Now available to enjoy online, the Meditations include performances by students of Juilliard's Historical Performance program in the spirit of their annual participation in the Festival. View here.
Lincoln Center
From the archives of Lincoln Center's resident organizations comes a trove of video, including rarely seen footage from decades of Live from Lincoln Center, more recent performances from across campus, and live streams wherever performances are still happening. Lincoln Center Pop-Up Classroom broadcasts on Facebook Live every weekday at 10 am ET and is led by some of the world's best artists and educators. #ConcertsForKids teams up with top artists to bring world-class performances and diverse musical perspectives from their homes to yours. Explore here.
Los Angeles Chamber Orchestra
LACO AT HOME offers streaming and on demand performances, including a full showing of the orchestra's critically acclaimed West Coast premiere of Dark with Excessive Bright for double bass and strings by LACO Artist-in-Residence Missy Mazzoli. View streaming here and on demand here.
Los Angeles Master Chorale
Videos recorded as part of the "Offstage with the Los Angeles Master Chorale" series from April 24 to June 19 included interviews conducted by Artistic Director Grant Gershon and Associate Conductor Jenny Wong with notable performers—including special guests Reena Esmail, Morten Lauridsen, Anna Schubert, Peter Sellars, Derrick Spiva—as well as Master Chorale singers. Available on demand here.
Metropolitan Opera Live In Schools
The Metropolitan Opera's HD Live in Schools program has launched a new series for the 2020–21 school year, creating cross-disciplinary educational opportunities across the country. For the 2020–21 school year, students and teachers will receive free subscriptions to the Met Opera on Demand service, with a catalogue of more than 700 Live in HD presentations, classic telecasts, and radio broadcasts. Ten operas have been selected for the HD Live in Schools program, and will be presented in five educational units, with two thematically paired operas per unit. The series opens with Beethoven's Fidelio and Donizetti's La Fille du Régiment (September 28–October 16), both of which explore the intersection of music and politics. The Met will continue to offer teachers HD Live in Schools Educator Guides and access to Google Classroom materials that can be adapted for virtual learning lesson plans. In addition, the Met's National Educators Conference will be hosted on a virtual platform this year and take place on five Saturdays throughout the 2020–21 school year. Two conferences, scheduled for October 10, 2020, and October 17, 2020, will also feature live conversations with Met artists. More information here.
Minnesota Orchestra
Minnesota Orchestra at Home shares video, audio, and educational materials through the categories of Watch, Listen and Learn, including videos from the orchestra's archives and newly created "mini-concerts" directly from the homes of Orchestra musicians. Explore and view here.
National Sawdust Digital Discovery Festival, Volume One
With more than 65 events, featuring over 100 artists premiering in a four-month span, National Sawdust Digital Discovery Festival: Volume One was a bright spot in NYC's post-COVID live music world. Featuring post-COVID performances from Robert Wilson, Julian Lage, Tyondai Braxton, Emel Mathlouthi, Matthew Whitaker, Dan Tepfer, Ashley Bathgate, Emily Wells, Brooklyn Rider, Joel Ross, Conrad Tao, Andrew Yee, and Lucy Dhegrae, and recently recorded Masterclasses with Tania León, Ted Hearne, Vijay Iyer, Jamie Barton, Lawrence Brownlee, Trimpin, and Lara St. John. Archival performances include David Byrne, Lara Downes and Rhiannon Giddens, and Ryuichi Sakamoto. Explore here.
New World Symphony
The New World Symphony presents a web-based series called NWS Archive+. Michael Tilson Thomas moderates discussions with NWS Fellows, alumni, guest artists, and visiting faculty about archived recordings. Performances will be available here. NWS Fellows also play live, informal chamber music concerts from their homes in Miami Beach and broadcast via Facebook Live. In addition, the NWS online archive contains master classes, tutorials and town halls, which can be found here. Finally, for the past 10 years, the Fellows have performed one-hour concerts for local school children. These concerts and preparatory material will be available free to students and parents. NWS Educational concerts can be found here.
Opera Australia
OA | TV: Opera Australia on Demand is the Sydney-based company's new digital space. Alongside the world's largest collection of Dame Joan Sutherland on video, OA will offer exclusive content from the OA back catalogue, productions from Handa Opera on Sydney Harbour, and a new series of chat show-style interviews conducted by AD Lyddon Terracini. The first posted full show is Sutherland in The Merry Widow, and the fileted aria's in the section labelled "The Best of Dame Joan Sutherland" are even better. ** View here.
Opéra National de Paris
The Palais Garnier and Bastille Opera have made their digital stage, "The 3e Scène," free. The platform is a pure place of artistic adventure and exploration, giving free rein to photographers, filmmakers, writers, illustrators, visual artists, composers, and choreographers to create original works. Visit here. Some of Opéra National de Paris's productions are accessible on the company's Facebook Page. In addition, Octave, the Paris Opera's online magazine, is posting articles, videos, and interviews here.
Opera North
One of Britain's most respected smaller opera companies, Opera North has put its acclaimed semi-staged concerts of Wagner's epic Ring Cycle online. "Beg, borrow, or be like Wotan and steal a ticket for this show," said the UK's Times of Das Rheingold. "You'd be lucky to hear as good at Bayreuth," said The Telegraph of Die Walküre. Richard Farnes proves a seriously impressive Wagner conductor. Watch here.
OperaVision
OperaVision offers livestreams of operas available for free and online for six months. Previous offerings include Barrie Kosky's visually spectacular Moses und Aron, David McVicar's superb Die Entführung aus dem Serail from Glyndebourne, and Deborah Warner's thoughtful Death in Venice for English National Opera. View upcoming and past content here. **
Orli Shaham Bach Yard Playdates
Pianist Orli Shaham brings her acclaimed interactive concert series for kids to the internet. Bach Yard Playdates introduces musical concepts, instruments, and the experience of concert-going to a global audience of children and their families. A number of 10-minute episodes are already available for on-demand streaming. Programs and performances range from Bach's Two-Part Invention to Steve Reich's Clapping Music. Explore here.
The Sixteen
The Sixteen and founder Harry Christophers launched Quarantine with The Sixteen, a regular schedule of digital content. The Sixteen Virtual Choir's performance of Sheppard's Libera nos involved each part being recorded at each singer's home. Other features include: Choral Chihuahua, a podcast by The Sixteen and I Fagiolini; Stay at Home Choir performing Sir James MacMillan's O Radiant Dawn; Archive performances, including MacMillan's Stabat Mater performed in the Sistine Chapel and Bach's St Matthew Passion with Streetwise Opera; Recipes for isolation; Video diaries providing insight into daily lives during lockdown; Weekly playlists. Explore here.
Trinity Wall Street
New York's Trinity Church Wall Street introduces daily weekday "Comfort at One" (1 pm ET) streaming performances on Facebook with full videos posted here. Tune in for encore performances of favorite Trinity concerts, professionally filmed in HD, along with current at-home performances from Trinity's extended artistic family.
Voices of Ascension
New York choir Voices of Ascension, which celebrates its 30th anniversary next season, is posting a daily offering of choral beauty on its website. Music is chosen by staff, members of the chorus and orchestra, and listeners. View here.
Warsaw Philharmonic
The Warsaw Philharmonic has made a selection of video recordings available on its YouTube channel. Recent offerings include Saint-Saëns's Organ Symphony and Arvo Pärt's Swansong conducted by Artistic Director Andrzej Boreyko, as well as rarities by Polish composers like Grazyna Bacewicz. It's an excellent orchestra very much in the Eastern European tradition and concerts have been master edited for posting online.
Shai Wosner's Diabelli Variations Project
Starting Tuesday, September 8, Shai Wosner begins on a month-long journey through Beethoven's Diabelli Variations. Beginning with the work's famous theme—a waltz by Anton Diabelli—Wosner performs and provides insight into one variation per day until he has completed all 33. View here.
Paid Digital Arts Services
Berlin Philharmonic Digital Concert Hall
The BPO Digital Concert Hall contains over 600 orchestra concerts covering more than ten years, including 15 concerts with the orchestra's new Chief Conductor Kirill Petrenko, interviews, backstage footage.
Medici TV
Thousands of classical music videos are available by subscription, as well as hundreds of events that are broadcast live for free each year, available for 90 days. Subscriptions cost $83.85 per year. www.medici.tv
Archived Recent Performances
The following broadcast events have occurred since the start of the COVID-19 crisis and are still available for viewing:
March 12
The Philadelphia Orchestra and Music Director Yannick Nézet-Séguin performed BeethovenNOW: Symphonies 5 & 6 as well as Iman Habibi's Jeder Baum Spricht to an empty Verizon Hall for live broadcast. An outstanding concert captured in excellent visuals and sound. www.philorch.org/live
Miller Theater's Bach Collection was performed live for a virtual audience. The program included Jesu, Joy of Man's Desiring (arr. Hess), Concerto for Violin and Oboe in C minor, BWV 1060 (arr. Fischer), Chorale Prelude Ich ruf zu dir, Herr Jesu Christ, BWV 639 (arr. Busoni), and Cantata Ich habe genug, BWV 82, with Kady Evanyshyn, mezzo-soprano, Rebecca Fischer, violin, Alecia Lawyer, oboe, Simone Dinnerstein, piano, Baroklyn. View here.
March 14
Canadian pianist Garrick Ohlsson played an impressive selection of works by Beethoven, Prokofiev (the Sixth Sonata), and Chopin to an empty house at New York's 92nd Street Y. View here.
March 16
In front of an empty auditorium (very visible thanks to excellent camerawork) Melbourne Symphony Orchestra was conducted by Forth Worth Symphony Music Director Miguel Harth Bedoya in dynamic performances of Bloch's Schelomo with soloist Timo-Veikko Valve, and Rimsky-Korsakov's Scheherazade. Available here.
March 26
92nd St. Y presents Jonathan Biss playing Beethoven's last three piano sonatas. Written, as Beethoven said, "in a single breath," these pieces represent the apotheosis of his piano writing, showing his mastery of the variation form (in Op. 109), his expertise in the forms of the musical past (the fugue, in Op. 110), and an ability to be cutting-edge (considering Op. 111 as a whole, but especially the famous 'boogie woogie' moments in the second movement). Available here.
April 10
Handel's Messiah with The Tabernacle Choir and Orchestra at Temple Square and soloists Amanda Woodbury, Tamara Mumford, Tyler Nelson, and Tyler Simpson. Recorded in 2018 but archived for a rainy day such as this. Available here.

Bach's St. John Passion, performed by Bach Collegium Japan conducted by Masaaki Suzuki from the Cologne Philharmonic. View here.
April 14
92nd St Y presents Marc-André Hamelin who streamed a characteristically elegant program from his home, with the timely inclusion of Liszt's Bénédiction de Dieu dans la solitude. The repertoire also included C. P. E. Bach, Enescu, Fauré, Scriabin, and six selections from Debussy's Preludes, Book II. View here.
May 8
The Berliner Philharmoniker's European Concert. In order to comply with social distancing rules and hygiene requirements Kirill Petrenko conducts the orchestra in chamber music formation from the empty Philharmonie Berlin. Federal President Steinmeier to deliver opening address. Program: Pärt's Fratres, Ligeti's Ramifications, Barber's Adagio for Strings, Mahler's Symphony No. 4 (arrangement for chamber ensemble by Erwin Stein) with Christiane Karg, soprano. Subscribe or trial for free and view in the Digital Concert Hall.
June 28
San Francisco Symphony Orchestra presented MTT25: An Online Tribute for Michael Tilson Thomas. Hosted by famed vocalists Audra McDonald and Susan Graham, the event featured contributions and tributes by musicians of the San Francisco Symphony and Chorus, an array of distinguished guest artists, and many surprises. View here.
June 30
Live At Carnegie Hall presented Russian pianist Daniil Trifonov discussing his career with fellow pianists Emanuel Ax and Sergei Babayan and the venue's Executive and Artistic Director Sir Clive Gillinson. Interspersed with excerpts from Trifonov's performances, one newly recorded at home and others previously captured at Carnegie Hall. On demand here.

**Highly recommended

Classical music coverage on Musical America is supported in part by a grant from the Rubin Institute for Music Criticism, the San Francisco Conservatory of Music, and the Ann and Gordon Getty Foundation. Musical America makes all editorial decisions.
---

WHO'S BLOGGING

PROFESSIONAL
GROWTH
FIND:
»MORE

NETWORK
FIND:
Updates to artist manager rosters
»MORE
RENT A PHOTO
Search Musical America's archive of photos from 1900-1992.