---
MA's Free Guide to (Mostly) Free Streams, September 28-October 5
We will be updating this list weekly. Please note that all times are given in U.S. Eastern Time (ET). To calculate in other time zones or counties, British Summer Time (BST) is currently five hours ahead of ET and Central European Time (CET) is currently six hours ahead. U.S. Central Daylight Time (CDT) is one hour behind ET. Mountain Time (MT) is two hours behind ET, while Pacific Time (PT) is three hours behind. Contact editor@musicalamerica.com.
Classical music coverage on Musical America is supported in part by a grant from the Rubin Institute for Music Criticism, the San Francisco Conservatory of Music, and the Ann and Gordon Getty Foundation. Musical America makes all editorial decisiions.
---
Monday, September 28
8 am ET: Wigmore Hall presents Carducci String Quartet. The nickname for Haydn's Op. 33 No. 2—The Joke—comes from the composer wrong-footing his audience, especially in its sequence of false endings. The Carducci String Quartet combine it with Shostakovich's Ninth String Quartet, influenced by the famous gallop from Rossini's William Tell Overture. View here. LIVE
1 pm ET: Church of Trinity Wall Street presents Comfort at One. From January 2016: The Choir of Trinity Wall Street and Trinity Baroque Orchestra performed Bach's Preise dein Glücke, gesegnetes Sachsen, BWV 215, and the movements Sanctus, Osanna, and Dona nobis pacem from his Mass in B minor, with featured soloists Andrew Fuchs, Christopher Dylan Herbert and Sarah Brailey. View here.
2:30 pm ET: Wigmore Hall presents Angela Hewitt. The Canadian pianist plays The Art of Fugue. Left incomplete on his death, Bach's vast contrapuntal work stands not only as a monument to his extraordinary abilities in this field but also to his determination to create an exemplar for others to follow. View here. LIVE
7:30 pm ET: Met Opera Streams presents Mozart's Le Nozze di Figaro. Starring Amanda Majeski, Marlis Petersen, Isabel Leonard, Peter Mattei, and Ildar Abdrazakov, conducted by James Levine. From October 18, 2014. View here and for 24 hours.
Tuesday, September 29

8 am ET: Wigmore Hall presents Albion Quartet. Program: Elizabeth Maconchy's String Quartet No. 3, Freya Waley-Cohen's Snap Dragon, and Beethoven's String Quartet in F, Op. 135. Register, view here and on demand for 30 days. LIVE
2:30 pm ET: Wigmore Hall presents Castalian String Quartet. A program including Janácek's String Quartet No. 1 Kreutzer Sonata and Brahms's String Quartet in B flat, Op. 67. Register, view here and on demand for 30 days. LIVE
7:30 pm ET: Nightly Met Opera Streams presents Mozart's Così fan tutte. Starring Susanna Phillips, Isabel Leonard, Danielle de Niese, Matthew Polenzani, Rodion Pogossov, and Maurizio Muraro, conducted by James Levine. From April 26, 2014. View here and for 24 hours.
8 pm ET: New York City Ballet presents All Balanchine Digital Fall Premiere. The All Balanchine program features excerpts from five ballets—Symphony in C, Ivesiana, Liebeslieder Walzer, Episodes, and Stravinsky Violin Concerto—and Tschaikovsky Pas de Deux in full. View here for seven days.
Wednesday, September 30
8 am ET: Wigmore Hall presents Ian Bostridge & Imogen Cooper. Two outstanding artists collaborate in a concert of Beethoven Lieder culminating in Schumann's 12-song Liederkreis, which sets poetry by Joseph Eichendorff, widely regarded as one of the greatest song cycles of the 19th century. Register, view here and on demand for 30 days. LIVE
1:30 pm ET: IDAGIO presents London Symphony Orchestra: Stravinsky & Dvorák. The LSO and conductor Jonathon Heyward present a program of music by Stravinsky and Dvorák streamed live from LSO St Luke's in London. Stravinsky's Pulcinella Suite is juxtaposed with Dvorák's Symphony No. 9 From the New World. Tickets Euro 9.90 and view here. LIVE
2 pm ET: IDAGIO presents Classical (R)evolution with Rachel. Join soprano Rachel Fenlon as she explores what breaking the rules, embracing uncertainty, and thinking "outside the box" does for classical music-making. In this episode: organist and composer Maximilian Schnaus. View here. LIVE
2 pm ET: OperaVision presents Opera North Live Concert. Opera North celebrates a return to live performance in a special concert streamed live from Leeds Town Hall. The program ranges from the Mimì and Marcello duet from Puccini's La Bohème, to an extract from Jasdeep Singh Degun's concerto for sitar and orchestra, Arya. Members of the orchestra perform the second movement of Dvorák's String Quintet No. 2 and soprano Elizabeth Llewellyn leads the Easter Hymn from Mascagni's Cavalleria Rusticana. View here and on demand for six months. LIVE
2 pm ET: Royal Liverpool Philharmonic presents Vasily Petrenko conducts Hindemith, Stravinsky & Shostakovich. The RLPO returns to performances with Hindemith's Kammermusik No. 3, Stravinsky's Concerto in E-flat for Chamber Orchestra Dumbarton Oaks, and Shostakovich's Chamber Symphony Op. 110a. The concert will be preceded by a live pre-concert talk on Zoom and a post-concert Zoom Q&A with musicians, conductors and composers in a sort of post-match analysis. Tickets £10 and view here for 30 days. LIVE
2:30 pm Bournemouth Symphony Orchestra presents BSO is Back. The BSO returns to concert-giving with a personal selection by Kirill Karabits who conducts his own arrangement of Bach's "Ein feste Burg ist unser Gott," Ives' The Unanswered Question, Britten's arrangement of the second movement from Mahler's Third Symphony, and Beethoven's Seventh Symphony. Tickets £6 and view here. LIVE
2:30 pm ET: Wigmore Hall presents Kaleidoscope Chamber Collective & Matthew Rose. Wigmore Hall's new Associate Artists presents a program that surveys differing aspects of love. The vocal works explore the darker and more intense aspects and are bookended by brilliant and optimistic instrumental works by Korngold and Schubert. Kate Whitley's beautiful setting of a poem by Sabrina Mahfouz was written especially for Rose. Register, view here and on demand for 30 days. LIVE
5 pm ET: New York City Center Live @ Home presents Studio 5 | Great American Ballerinas. In the final program of the series, Misty Copeland, the first African American principal ballerina with ABT, revisits Juliet's solo scenes in Act Three of Kenneth MacMillan's Romeo and Juliet to demonstrate how a ballerina continually refines her repertory, along with international ballet star and ABT principal dancer Alessandra Ferri. View here and on demand until October 6.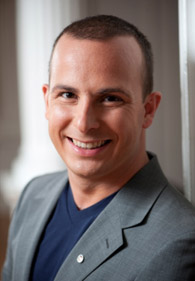 7 pm ET: The Philadelphia Orchestra presents Opening Night Celebration. Yannick Nézet-Séguin and the Philadelphia Orchestra kick off a reimagined 2020–21 season with a program featuring selections by Rossini, Verdi, Mozart, and more, as well as the first onstage performance of Valerie Coleman's Seven O'Clock Shout in honor of frontline workers. The evening will include soprano Angel Blue, a virtual collaboration with actor Steve Martin, and a remote performance by Lang Lang, as well as special appearances by owner of the Philadelphia Freedoms Billie Jean King. The broadcast will include performances captured without an audience as well as pre-recorded messages. View here.
7 pm ET: Cornell Concert Series presents Jennifer Koh's Alone Together. From April to June, as part of her Alone Together commissioning project, Jennifer Koh premiered new micro-works for solo violin by more than 40 composers. Ten of these works—by Nina Young, Anthony Cheung, Qasim Naqvi, Tonia Ko, Inti Figgis-Vizueta, Tania Léon, Wang Lu, Lester St. Louis, Nina Shekhar, and Missy Mazzoli— are featured in this virtual program. View here.
7:30 pm ET: Nightly Met Opera Streams presents Mozart's La Clemenza di Tito. Starring Lucy Crowe, Barbara Frittoli, Elina Garanca, Kate Lindsey, Giuseppe Filianoti, and Oren Gradus, conducted by Harry Bicket. From December 1, 2012. View here and for 24 hours.
7:30 pm ET: Chamber Music Society of Lincoln Center presents Inside Chamber Music Plus IV. CMS Resident Lecturer Bruce Adolphe explores chamber music works, performed in full by CMS Artists. This week: Mozart's Quintet in D for Two Violins, Two Violas, and Cello, K. 593 with the Orion String Quartet and Ida Kavafian. Excerpts performed by Amphion String Quartet. View here and on demand for a week.
Thursday, October 1
12 am ET: Chicago Symphony Orchestra presents CSO Sessions Episode 1. A homecoming to the Orchestra Hall stage for CSO musicians opens with principal wind players—William Welter (oboe), Stefán Ragnar Höskuldsson (flute), Stephen Williamson (clarinet), Keith Buncke (bassoon), and David Cooper (horn)—in 20th-century works by Gershwin, Piazzolla, and Nielsen. In addition CSO flutist Jennifer Gunn joins bassoonist William Buchman to perform Villa-Lobos's Bachianas Brasileiras No. 6 and the final movement of the Sonatine by Pierre Gabaye. Tickets $15 here and on demand for 30 days.
8 am ET: Wigmore Hall presents Danny Driver. British pianist Danny Driver precedes a selection of piano studies from György Ligeti and Robert Schumann with a work by CPE Bach he has recorded to great acclaim. Register, view here and on demand for 30 days. LIVE
9 am ET: Baruch Performing Arts Center presents 32 Bright Clouds. Pianist Yael Weiss performs a new program from her global music-commissioning project 32 Bright Clouds: Beethoven Conversations Around the World. The project commissions new works from 32 countries of conflict and secluded areas, all united through musical themes from Beethoven. This performance will feature a world premiere by Bongani Ndodana-Breen (South Africa) and New York City premieres by Saed Haddad (Jordan), Aslihan Keçebasoglu (Turkey), and Adina Izarra (Venezuela). Register and view here until October 18.
12 pm ET: Boston Symphony Orchestra presents Encore BSO Recitals. BSO violinist Julianne Lee plays Daniel Bernard Roumain's Filter for solo violin, which employs dynamic bowing techniques to emulate electronic effects. Lee performs with BSO violist Rebecca Gitter in Mozart's Duo in G. Schubert's late string quartets rank among his greatest works. His Rosamunde Quartet, the only one of these to be published in his lifetime, takes its name from a melody it shares with music he wrote for the stage play by that name. View here and on demand for 30 days.
1 pm ET: IDAGIO presents Thursdays with Thomas. Join Thomas Hampson in conversation with colleagues, friends, and other major personalities of the classical music world. Every week, Thomas invites a special guest for a discussion around their favorite piece of the classical repertoire. View here and later on demand. LIVE
2:30 pm ET: Academy of St Martin in the Fields presents Re:connect: Overcoming Distance. Program: Bach's Sarabande from Suite for Cello No. 5, Messiaen's Abime des Oiseaux for solo clarinet, MacMillan's Interlude from Since it was the Day of Preparation for solo horn, Bach's Brandenburg Concerto No. 4, Copland's Quiet City and Mozart's Symphony No 29. Tickets £10. View here and on demand for 30 days.
2:30 pm ET: Wigmore Hall presents IMS Prussia Cove. Violinist Anthony Marwood leads a program that includes Beethoven's Piano Trio in G, Op. 1 No. 2, Mendelssohn's String Quartet No. 6 in F minor, Op. 80, Sir George Benjamin's Viola, Viola, and Mozart's Piano Quartet No. 2 in E flat, K493. Register, view here and on demand for 30 days. LIVE
5 pm ET: Five Boroughs Music Festival, Baryshnikov Arts Center, Tippet Rise Art Center & Bay Chamber Concerts presents Coming Together. A digital world premiere tracing a journey from struggle to hope amidst challenging times. The 60-minute film begins with Frederic Rzewski's Coming Together with text by Samuel Melville—one of the leaders of the revolt against police brutality at Attica Prison in 1971—followed by a set of four songs and spirituals by Florence Price and Bach's Cantata No. 54, Widerstehe doch der Sünde. The musical collaboration was curated by Quodlibet Ensemble's Artistic Director Katie Hyun and created for film in collaboration with countertenor Reginald Mobley, both passionate advocates for social and political justice. View here until November 3.
7 pm ET: LA Opera presents Living Room Recital. Mezzo-soprano Taylor Raven, a recent alumna of the company's young artist program, partners with pianists Jeremy Frank, Nino Sanikidze, and Brendon Shapiro for a program of music by African American composers Florence Price, Leslie Adams, and Charles Brown, along with songs by Berlioz and Montsalvatge. View here. LIVE
7 pm ET: Philharmonic Society of Orange County presents Mid-Autumn Moon Festival. Pipa virtuoso Wu Man joins Kronos Quartet to perform in PSOC's Mid-Autumn "Moon" Festival, a thousand-year-old Chinese tradition marked by family gatherings, paper lanterns, and moon cakes. The program includes pieces for pipa, as well as other Chinese instruments, and a world premiere of a new work by Wu Man and Kronos Quartet. Register and view here.
7:30 pm ET: Nightly Met Opera Streams presents Mozart's Die Zauberflöte. Starring Golda Schultz, Kathryn Lewek, Charles Castronovo, Markus Werba, Christian Van Horn, and René Pape, conducted by James Levine. From October 14, 2017. View here and for 24 hours.
7:30 pm ET: Detroit Symphony Orchestra presents Slatkin Serenades. Leonard Slatkin returns to conduct "a little night music" in a pair of serenades. One pays tribute to composer Krzysztof Penderecki who passed earlier this year, the other is Mozart's Serenade No. 6, known as the "Serenata Notturna." Tickets $12 and view here.
8 pm ET: Celebrity Series of Boston presents Unitas Ensemble. The Boston-based chamber ensemble dedicated to performing works by Latin-American and Latinx composers past and present makes its Celebrity Series debut with a program celebrating tango music by Astor Piazzolla and Osvaldo Golijov's Last Round, for string nonet. Concert $20 or $90 for series of six. Purchase and view here and for 72 hours. LIVE
10 pm ET: Cal Performances at UC Berkeley presents Tessa Lark & Andrew Armstrong. The violinist and pianist give a virtual recital, the first of 16 new, professionally produced full-length performances. Program: Bartók's Romanian Folk Dances, Ysaÿe's Violin Sonata No. 5 Schubert's Fantasy in C, Grieg's Violin Sonata No. 3 in C minor, and Ravel's Tzigane. A digital "watch party" will feature a participatory live chat. Tickets from $15. View here and on demand. LIVE
Friday, October 2
8 am ET: Wigmore Hall presents Elena Urioste & Tom Poster. The husband and wife duo present a concert with a wedding theme. Messiaen wrote the Thème et variations as a wedding present for his first wife; Grieg wrote his Second Violin Sonata on honeymoon; Clara Schumann was half of the most celebrated of musical couples; and two new works were written especially for Elena and Tom during their alternative lockdown honeymoon. Register, view here and on demand for 30 days. LIVE
1 pm ET: IDAGIO presents Jean-Guihen Queyras: Bach Cello Suites. Queyras takes a journey into the secrets of one of the most famous works for cello solo. In this episode—Suite 4, Courante: a trilogy of characters—he examines how Bach combines three different motives to create rhythmical energy. View here. LIVE
1 pm ET: LA Phil Soundstage presents Salón Los Ángeles. Featuring two composers who adapted popular dance music for the symphonic concert hall. Gustavo Dudamel pays tribute to the history of Salón Los Ángeles, the oldest dance hall in Mexico City, with Arturo Márquez's Danzon No. 1 and Jean-Yves Thibaudet plays Gershwin's Rhapsody in Blue. View here and on demand.
1 pm ET: IDAGIO presents The King's Singers: The Library Live. The first of four concerts coincides with the release of The King's Singers' new EP, The Library, Vol. 2 celebrating their growing library of close-harmony arrangements from 1968 to the present day. The program will include folk songs, including "Danny Boy" and "Greensleeves," as well as music by The Beatles, James Blake, Bob Chilcott, and from Disney. Tickets Euro 9.90 and view here.
1 pm ET: OperaVision presents Rameau's Les Indes Galantes. A masterpiece of the Enlightenment, Les Indes Galantes is sparkling entertainment. Yet Rameau's first opera-ballet also bears witness to the Europeans's ambiguous view of 'savage' cultures. For the Bayerische Staatsoper's 2016 production, Belgian choreographer-director Sidi Larbi Cherkaoui adapted the opera to a contemporary setting, where globalization has transformed the notions of exoticism. Ivor Bolton conducts and the cast includes Lisette Oropesa, Cyril Auvity, Anna Prohaska, and Mathias Vidal. View here and on demand for three months.
2 pm ET: Hatfield House Chamber Music Festival presents Guy Johnston, Navarra Quartet & Julian Bliss. The Ninth annual Festival unites art, history, and music in four chamber concerts filmed in front of a private family audience in Lord Salisbury's historic home. In the final concert, filmed in the Marble Hall and Chapel, cellist Guy Johnston, the Navarra Quartet, and clarinetist Julian Bliss play Glière's Berceuse Op. 39 No. 3, Puccini's I Crisantemi, Bach's Cello Suite No. 2 in D minor, and Mozart's Clarinet Quintet, K. 581. View here.
2:30 pm ET: Wigmore Hall presents Kirill Gerstein. The Russian-American pianist plays Debussy's Etudes Books I and II as well as Liszt's Piano Sonata in B minor S178. Register, view here and on demand for 30 days. LIVE
7:30 pm ET: Nightly Met Opera Streams presents Mozart's Don Giovanni. Starring Marina Rebeka, Barbara Frittoli, Mojca Erdmann, Ramón Vargas, Mariusz Kwiecien, Luca Pisaroni, and Štefan Kocán, conducted by Fabio Luisi. From October 29, 2011. View here and for 24 hours.
7:30 pm ET: Detroit Symphony Orchestra presents Thibaudet Returns. Jean-Yves Thibaudet returns to Orchestra Hall to join DSO musicians for a special performance of Franck's Piano Quintet in F Minor. Tickets $12 and view here. LIVE
8 pm ET: Medici.TV presents Susanna Mälkki conducts Debussy, Schubert, and Wagner. The Orchestre Symphonique de Montréal opens its 2020-21 season with a marquee evening, live from the Maison Symphonique de Montréal. Mälkki takes a tour of musical myths beginning with Debussy's Prélude à l'après-midi d'un faune. Schubert's "Unfinished" Symphony No. 8, is followed by Wagner's Siegfried-Idyll, composed to celebrate the birth of his son, Siegfried. View here (subscription required).
8 pm ET: DACAMERA presents Opening Night Gala. A livestream concert and season announcement hosted by Artistic Director Sarah Rothenberg. Performances include bass-baritone Davóne Tines with original interpretations of spirituals, guitarist Sharon Isbin playing Paraguayan and Venezuelan waltzes, cellist Sonia Wieder-Atherton performing Bach, flutist Claire Chase performing Marcos Balter's Echo for flute and electronics, and jazz from James Francies and Cuban percussionist, singer, and bandleader Pedrito Martinez. Register and view here.
8 pm ET: Caramoor presents Anthony McGill & Gloria Chien. New York Philharmonic principal clarinetist Anthony McGill and pianist Gloria Chien, Director of Music@Menlo's Chamber Music Institute, perform a program combining works by Brahms and Weber with Peace by Bernstein Award-winner Jessie Montgomery. Tickets $10 and view here.
8:30 pm ET: Cantus presents There Lies the Home. The Twin Cities-based men's vocal ensemble celebrates sea travel and exploration, honoring the courage, despair, and yearning of those who traverse these tumultuous blue unknowns seeking opportunity or adventure, as well as those fleeing persecution or stolen from their homes. With repertoire spanning sea shanties, traditional spirituals, and the Lake Superior folk classic "The Wreck of the Edmund Fitzgerald." Pay what you can (suggested $20) and view here.
9 pm ET: PBS Great Performances presents Now Hear This: Becoming Mozart. Host Scott Yoo invites piano phenomenon Stewart Goodyear to his Festival Mozaic to play Mozart's titanic Piano Concerto No. 20 as Mozart himself would have done it: directing the orchestra from the piano while improvising the solos. To do that, Yoo must teach Goodyear to conduct. And Goodyear will have to find his inspiration to become Mozart. More info here or check local listings.
9 pm ET: Minnesota Orchestra presents Vänskä Conducts Season Premiere. Osmo Vänskä conducts the Minnesota Orchestra's season premiere broadcast and livestream concert, featuring Jessie Montgomery's Strum, Tchaikovsky's Serenade for Strings, and Mozart's Serenade No. 12. View here. LIVE
10 pm ET: Seattle Opera presents Frederick Ballentine in Recital. An online recital by the tenor who stood-in as Don José in SO's 2019 Carmen with only two days-notice and returned to McCaw Hall in 2020 as Charlie Parker in Charlie Parker's Yardbird. View here and on demand for two weeks. LIVE
Saturday, October 3
1 pm ET: Berliner Philharmoniker Digital Concert Hall presents Janowski conducts Bruch & Brahms. Commemorating the 100th anniversary of the death of Max Bruch, BPO first concertmaster Noah Bendix-Balgley is the soloist in his First Violin Concerto. The second part of the concert is dedicated to Brahms, a contemporary of Bruch. His Serenade No. 2 is considered a milestone on the composer's path to the symphony. Tickets Euro 9.90 and view here. LIVE
2 pm ET: IDAGIO presents Brooklyn Rider. Brooklyn Rider returns to its roots with "Healing Modes," an eclectic concert featuring works by Beethoven, Caroline Shaw, and Gabriela Lena Frank. The program is based on the idea of healing, shedding light on beloved and new repertoire. Tickets Euro 9.90 and view here. LIVE
2 pm ET: VOCES8 Live From London presents Chanticleer: Love, Always. Love is the inexhaustible inspiration for music which explores, explains, soothes, exalts, and excites. Including works by Palestrina, Byrd, and Steven Sametz. Former ensemble member Matt Alber debuts as a composer on a Chanticleer program with two original compositions paired with Whitney Houston's hit "I Wanna Dance With Somebody." Tickets $16 and view here.
2:30 pm ET: Wigmore Hall presents Nash Ensemble. The Chamber Ensemble in Residence at Wigmore Hall since 2010 plays Brahms's Clarinet Quintet in B minor, Op. 115 and Dvorák's Piano Quintet No. 2 in A, Op. 81. Register, view here and on demand for 30 days. LIVE
2:30 pm ET: Blackheath Halls Opera presents Stravinsky's The Rake's Progress. A new video production offers a unique 30-minute fantastical excursion into Stravinsky's The Rake's Progress, filmed at Blackheath Halls and in participants' homes. The fast-paced and accessible production by director James Hurley has allowed the amateur musicians of Blackheath Halls Opera to return to community music-making at a time when they are not able to gather in person. With Nicky Spence (Tom Rakewell), Ashley Riches (Nick Shadow), Francesca Chiejina (Anne Truelove), James Way (Sellem), Kitty Whately (Baba the Turk), and Carolyn Williamson (Mother Goose). View here.
3 pm ET: Concerts at Saint Thomas presents Les Compositrices Françaises. A program of 20th-century French organ music by female composers including Jeanne Demessieux, Elsa Barraine, and Nadia Boulanger, played by American Fulbright scholar Joy-Leilani Garbutt on The Miller-Scott Organ. View here.
7:30 pm ET: Nightly Met Opera Streams presents Mozart's Le Nozze di Figaro. Starring Renée Fleming, Cecilia Bartoli, Susanne Mentzer, Dwayne Croft, and Bryn Terfel, conducted by James Levine. From November 11, 1998. View here and for 24 hours.
7:30 pm ET: Louisville Orchestra presents Beethoven's Third. Program includes Beethoven's Eroica, Jessie Montgomery's Starburst, two songs from Caroline Shaw's By and By, bass-baritone Davóne Tines singing Barber's Dover Beach, and the orchestral premiere of Tines's own composition VIGIL. Paying tribute to Louisville native Breonna Taylor, whose death has sparked an international outcry, VIGIL was created in collaboration with producer Igee Dieudonné and arranged by Matthew Aucoin. Tickets from $25 and view here.
7:30 pm ET: Syracuse Friends of Chamber Music present The Junction Trio. Three world-famous, visionary artists of the next generation—pianist Conrad Tao, violinist Stefan Jackiw, and cellist Jay Campbell—combine talents in this eclectic new piano trio. Program: Zorn's Ghosts, Ives's Piano Trio, and Schumann's Piano Trio No. 1 in D minor, Op 63. Tickets from $25 and view here.
8 pm ET: DACAMERA presents Messiaen's Visions de l'Amen. From the archives, Messiaen's tour-de-force for two pianos is performed by pianists Marilyn Nonken and Sarah Rothenberg with lighting by Tony Award and MacArthur Foundation "genius grant" winner Jennifer Tipton. Register and view here.
8 pm ET: Cincinnati Symphony Orchestra presents Pops Season Opener. John Morris Russell opens the Pops digital season conducting a program that includes Joplin's Maple Leaf Rag, Gershwin's Rhapsody in Blue and "Summertime," Porter's "What is this Thing Called Love?" and Ellington's Sophisticated Lady. With Aaron Diehl, piano, Sharel Cassity, saxophone, and Adia Dobbins, vocalist. View here.
9 pm ET: Houston Symphony presents Live from Jones Hall: Clyne, Haydn & Dvorák. George Li brings piano fireworks to Jones Hall with Haydn's Piano Concerto No. 11, which ends with lively Hungarian dance music. Plus, members of the Houston Symphony wind section are spotlighted in Dvorák's Serenade in D minor. The concert begins with Anna Clyne's Within Her Arms. Xian Zhang conducts. Tickets $20 and view here. LIVE
9 pm ET: St. Paul Chamber Orchestra presents Opening Night: Piano Quartets with Stewart Goodyear. The program begins with the Marcia funebre from Beethoven's Third Symphony Eroica heard here in the piano quartet arrangement by Beethoven's friend Ferdinand Ries. The musicians also tackle Goodyear's own Piano Quartet and Brahms's First Piano Quartet. SPCO trumpeter Lynn Erickson premieres a new solo work by rising talent Tyson Davis. View here. LIVE
Sunday, October 4
11 am: English Chamber Orchestra presents Teatime Music: The Soldier's Tale. The Teatime Music series closes with a wickedly brilliant score by Stravinsky depicting the story of a Russian soldier and the fiddle coveted by the devil, brought to life by The English Chamber Orchestra and its leader Stephanie Gonley. Tickets $13 and view here. LIVE
2:30 pm ET: Wigmore Hall presents Sir András Schiff. Schiff brings together the works of two composers who achieved great things in small forms, as Janácek did in his suite On an Overgrown Path and Schumann in his Dances of the League of David, each of its movements signed by his alter egos Florestan or Eusebius, and some by both. Register, view here and on demand for 30 days. LIVE
10 am ET: Wiener Staatsoper presents Verdi's Don Carlos. Conductor: Bertrand de Billy, director: Peter Konwitschny, with Ildar Abdrazakov, Jonas Kaufmann, Igor Golovatenko, Roberto Scandiuzzi, Malin Byström, Eve-Maud Hubeaux, Dan Paul Dumitrescu, Virginie Verrez, Carlos Osuna, Carlos Osuna, Joanna Kedzior, and Katie La Folle. Register for free and view here.
4 pm ET: Schubert Club presents Lawrence Brownlee. The American-born tenor performs an intimate recital of bel canto arias, American song, and spirituals with pianist Myra Huang. The program includes arias by Donizetti, Rossini, and Kurt Weill, spirituals arranged by Damien Sneed and Jackie Hairston, and John Carter's Cantata. View here.
7 pm ET: Celebrity Series of Boston presents Rob Kapilow. "What Makes It Great? The Music of Cole Porter" is streamed from the Kaufman Music Center in NYC. Porter's lyrics made him one of the nation's preeminent songsmiths, but an overlooked element of Porter's legacy is the music underlying those lyrics. Broadway stars Sally Wilfert and Michael Winther join Kapilow for a musical tour through Porter's life and career. The concert is followed by a live chat with the artists. Concert $20 or $90 for series of six. View here and for 72 hours. LIVE
7:30 pm ET: Met Opera Streams presents Mozart's Idomeneo. Starring Elza van den Heever, Nadine Sierra, Alice Coote, Matthew Polenzani, and Alan Opie, conducted by James Levine. From March 25, 2017. View here and for 24 hours.
Monday, October 5
8 am ET: Wigmore Hall presents Llyr Williams. The Welsh pianist plays Brahms, Liszt, and Chopin, opening with Papillons, a suite of piano pieces written by Schumann in 1931, inspired by Jean Paul's novel Flegeljahre. Register, view here and on demand for 30 days. LIVE
2:30 pm ET: Wigmore Hall presents Sir András Schiff. Schiff performs Beethoven's three final sonatas, inexhaustible works that are summations of their creator's lifelong development as a composer and as a human being. Register, view here and on demand for 30 days. LIVE
7 pm ET: Juilliard presents Virtual Gala. Students from the school's dance, drama, music, and preparatory divisions are paired with a roster of Juilliard faculty and alumni. To open, the Juilliard Orchestra and Juilliard Jazz Orchestra will join in the Midwestern Moods movement of alumnus Wynton Marsalis' Swing Symphony, conducted by David Robertson. The evening will culminate in a new audio and visual conception of alumnus Philip Glass's Knee Play 5 from Einstein on the Beach, arranged by alumnus and Creative Associate Nico Muhly. The program will also include a look back at alumna Renée Fleming's 2020 master class, the Juilliard Orchestra's virtual performance of Elgar's Nimrod conducted by faculty member and alumnus Itzhak Perlman, and a glimpse into the making of Bolero Juilliard, April's virtual collaboration that has amassed more than 3.6 million views online. View here.
7 pm ET: Kaufman Music Center presents What Makes It Great? Beethoven's Kreutzer Sonata. Beethoven wrote his Kreutzer Sonata at a pivotal moment in his life when a psychological breakdown had sparked a musical and personal self-reinvention. The result was a conflicted, contradictory masterpiece, the first radically individual violin sonata in the history of music. Filmed in Merkin Hall, violinist Jesse Mills and pianist Rieko Aizawa explore the work. Tickets from $15 and view here.
7:30 pm ET: SalonEra presents Strike the Viol. Arnie Tanimoto gives a guided tour of solo music for viol, Mélisande Corriveau introduces the high-pitched pardessus de viole, Patricia Neely explores a little-known work from Bohemian archives, and soprano Sherezade Panthaki sings Purcell and Byrd. Suggested donation $10, register and view here.
7:30 pm ET: Met Opera Streams presents TBD. View here and for 24 hours.
Artists and Organizations Offering Free Content
The following are all accessible during the coronavirus pandemic:
Academy of Ancient Music
The most listened-to period instrument ensemble, directed by Richard Egarr, has made a number of streams available on its website. Guest artists include Louise Alder, soprano, Nicola Benedetti, violin, Mary Bevan, soprano, David Blackadder, trumpet, Iestyn Davies, countertenor, Tim Mead, countertenor, Christopher Purvis, bass, and Tenebrae, directed by Nigel Short. Explore here.
American Composer's Orchestra
For volume 3 of Connecting ACO Community (August 2 - October 4, 2020), the orchestra commissioned seven short works for solo instrument or voice. Each composer was offered $500 to write the work, and each performer was offered $500 to perform the work, with the rights to stream for six months. Recorded sessions are available here.
American Opera Project
American Opera Project presents Opera Comes Home, three world premiere English-language productions. As One is a chamber opera by composer Laura Kaminsky, librettist Mark Campbell and librettist/filmmaker Kimberly Reed in which two voices trace a transgender protagonist from her youth in a small town to Norway. Three Way, with music by Robert Paterson and libretto by David Cote, is an opera on the present and future of sex and love. Harriet Tubman, with music and libretto by Nkeiru Okoye, tells how a young girl born in slavery becomes Harriet Tubman, the legendary Underground Railroad conductor. View here.
American Symphony Orchestra
American Symphony Orchestra releases weekly recordings from its archives with content alternating between live video recordings of SummerScape operas and audio recordings from previous ASO concerts. Ethel Smyth's The Wreckers, Richard Strauss's Die Liebe aus Danae, and Korngold's Das Wunder der Heliane, all conducted by Leon Botstein, are all highly recommended and available now. **
Apollo's Fire: Music for the Soul
The Cleveland-based baroque orchestra founded by Artistic Director Jeannette Sorrell is offering a series of video streams entitled "Music for the Soul." New episodes are posted here.
Australian Chamber Orchestra
ACO Home Casts are curated by Artistic Director Richard Tognetti with an emphasis on content that reflects the ACO's artistry, dynamism, and sense of adventure. Musicians have been equipped with a mini in-home studio and training, enabling them to record, produce, and broadcast directly from their homes. This includes full-length ACO concerts broadcast as Facebook Watch Parties hosted by an ACO musician, intimate solo performances filmed live from musicians' homes, and "Ask-Me-Anything" Instagram interviews. Each week's schedule is announced Monday mornings here.
Baltimore Symphony Orchestra
BSO musicians are putting live-streamed concerts on the orchestra's Facebook page on Wednesday and Sunday nights "for the near future."
Bard SummerScape & Fisher Center
Archival works highlight Bard's wealth and breadth of programming, including performances from its SummerScape Opera and BMF archives. Recent include Bard SummerScape's 2011 production of Strauss's rarely performed Die Liebe der Danae and last year's Daniel Fish directed staging of Michael Gordon's Acquanetta. More details here.
Lisa Bielawa's Voters' Broadcast
A participatory performance for unlimited voices and instruments. The work is directed, conceived and composed by Lisa Bielawa, with text excerpted from Sheryl Oring's I Wish to Say. Voters' Broadcast will be premiered in three virtual events hosted by the University of Michigan, Ann Arbor and Kaufman Music Center in New York on September 30, October 14, and October 28, and one day of outdoor performances presented by Kaufman Music Center and Brooklyn Public Library on October 24 at 11 am, 12:30 pm, and 2 pm. Bielawa's mission is to stimulate voter engagement, political awareness, and community participation through the act of giving voice to the concerns of fellow citizens during the lead-up to the 2020 Presidential election. All events are free and open to the public. See here for updates.
Budapest Festival Orchestra Quarantine Soirées
Hungarian conductor Ivan Fischer has created a new concert series in response to the worldwide musical shutdown. The Quarantine Soirées are LIVE and free to view online. Visit here for details of upcoming concerts.
Carnegie Hall
More than 200 teen musicians hailing from 41 states across the US came together in July 2020 as an online virtual community to form three musical ensembles: the National Youth Orchestra of the United States of America (NYO-USA), NYO2, and NYO Jazz. All three ensembles recorded exuberant virtual performance videos during the residency, directed by Emmy Award-winner Habib Azar. The first four videos—Valerie Coleman's Umoja by the musicians of NYO-USA; a unique adaptation of Grieg's Morning Mood by NYO2; and Thad Jones's Cherry Juice and Wycliffe Gordon's We're Still Here by NYO Jazz—are now available for viewing. Explore here.
The Cleveland Orchestra
The Cleveland Orchestra is offering archival videos, daily Mindful Music Moments videos, and videos from musicians performing from home. Explore here.
Cliburn Kids
The Cliburn launches its expanded, robust online music education program for elementary-school students. Created as a resource for school districts, teachers, and parents, the initiative includes 27 lesson plans to date, each with a seven- to ten-minute video, and corresponding individual and class activities that meet objectives of the Texas Essential Knowledge and Skills (TEKS). New episodes and lesson plans are released every Tuesday of the 2020–2021 school year for a total of more than 50 by May 2021. Explore here.
Daniel Hope
In Hope@Home on Tour, British violinist Daniel Hope took his livestreamed TV series out of his Berlin living room and on the road. The 27 half-hour episodes of live musical performance and conversation in English, all professionally produced for the German/French ARTE TV network, were filmed at a succession of visually compelling locations, many of which are not open to the public. All episodes have now been archived until October 31 in the ARTE Media Library here.
Detroit Symphony Orchestra
The Detroit Symphony Orchestra has made its webcast archive available for free. The collection features 200+ works going back three years, and highlights include Leonard Slatkin conducting John Luther Adams's climate change-inspired Become Ocean from 2019, several world premieres, and a host of bite-sized encores. Explore here.
Deutsche Grammophon Yellow Lounge
The German classical music giant is streaming Yellow Lounge broadcasts from its archives. Recent additions include clarinetist Andreas Ottensamer, pianists Alice Sara Ott and Chihiro Yamanaka, and cellist Mischa Maisky. Performances are broadcast in rotation, one video at a time, adding a new performance every few days. DG communicates the start of each new performance by newsletter at the start of each week. To keep updated sign up here.
Finnish National Opera
Finnish National Opera presents Stage24, a series of streamed archived performances on its website, which are then available for the next six months. Recent content includes a staged version of Sibelius's Kullervo, Stravinsky's The Rake's Progress, Caspar Holten's staging of Wagner's Der Fliegende Holländer with Camilla Nylund, and Christoff Loy's Tosca. An excellent company and some interesting and original work worth investigating ** Explore here.
Handel and Haydn Society
Boston's Handel and Haydn Society has created the H+H Listening Room where you can hear and watch H+H performances including Mozart's Requiem, Handel's Messiah, and Purcell's Dido and Aeneas filmed at New York's Met Museum. There are also more than a dozen videos of musicians performing from their homes, a special video of principal flutist Emi Ferguson teaching people how to make their own baroque flute, and a new podcast called "Tuning In". In the first episode Principal Cellist Guy Fishman interviews Artistic Director Harry Christophers about Bach's St. Matthew Passion. Explore here.
Kennedy Center
The Kennedy Center is offering a free, live digital performance initiative, Couch Concerts, to help inspire, uplift, heal, and bring the performing arts into homes across the country and around the world during these difficult times. Couch Concerts stream direct from artists' homes on the Kennedy Center website. Audiences can discover a wide range of other at-home programming through the Kennedy Center at Home webpage.
La Scala/RAI
Italy's RAI presents five productions from La Scala Milan including the world premiere of Kurtág's Fin de Partie, Daniel Barenboim conducting Götterdämmerung, Lisette Oropesa in Verdi's I Masnadieri, Montedervi's Orfeo conducted by Rinaldo Alessandrini, and Les Vêpres Siciliennes conducted by Daniele Gatti. A wide range of concerts are also available. Explore and register here.
Les Arts Florissants
Les Arts Florissants's annual Festival in Thiré, France included a series of 10- to 15-minute "Meditation" concerts recorded earlier this summer. Now available to enjoy online, the Meditations include performances by students of Juilliard's Historical Performance program in the spirit of their annual participation in the Festival. View here.
Lincoln Center
From the archives of Lincoln Center's resident organizations comes a trove of video, including rarely seen footage from decades of Live from Lincoln Center, more recent performances from across campus, and live streams wherever performances are still happening. Lincoln Center Pop-Up Classroom broadcasts on Facebook Live every weekday at 10 am ET and is led by some of the world's best artists and educators. #ConcertsForKids teams up with top artists to bring world-class performances and diverse musical perspectives from their homes to yours. Explore here.
Los Angeles Chamber Orchestra
LACO AT HOME offers streaming and on demand performances, including a full showing of the orchestra's critically acclaimed West Coast premiere of Dark with Excessive Bright for double bass and strings by LACO Artist-in-Residence Missy Mazzoli. View streaming here and on demand here.
Los Angeles Master Chorale
Videos recorded as part of the "Offstage with the Los Angeles Master Chorale" series from April 24 to June 19 included interviews conducted by Artistic Director Grant Gershon and Associate Conductor Jenny Wong with notable performers—including special guests Reena Esmail, Morten Lauridsen, Anna Schubert, Peter Sellars, Derrick Spiva—as well as Master Chorale singers. Available on demand here.
Metropolitan Opera Free Student Streams
Students and teachers worldwide can draw from the Met's online library of operas and curricular materials plus new conversations with Met artists and educators. Resource materials will be made available weekly via the Met website starting on Mondays at 10 am ET, including extensive background information; activities to help students engage before, during, and after the performance stream; illustrated synopses; coloring pages; and audio clips. On Wednesdays at 5 pm ET, each week's performance will be made available for streaming on the Met website, where it will remain for 48 hours. An hour before each performance stream, students from around the world will have the opportunity to interact directly with a singer or member of the creative team on Zoom. More information here.
Minnesota Orchestra
Minnesota Orchestra at Home shares video, audio, and educational materials through the categories of Watch, Listen and Learn, including videos from the orchestra's archives and newly created "mini-concerts" directly from the homes of Orchestra musicians. Explore and view here.
National Sawdust Digital Discovery Festival, Volume One
With more than 65 events, featuring over 100 artists premiering in a four-month span, National Sawdust Digital Discovery Festival: Volume One was a bright spot in NYC's post-COVID live music world. Featuring post-COVID performances from Robert Wilson, Julian Lage, Tyondai Braxton, Emel Mathlouthi, Matthew Whitaker, Dan Tepfer, Ashley Bathgate, Emily Wells, Brooklyn Rider, Joel Ross, Conrad Tao, Andrew Yee, and Lucy Dhegrae, and recently recorded Masterclasses with Tania León, Ted Hearne, Vijay Iyer, Jamie Barton, Lawrence Brownlee, Trimpin, and Lara St. John. Archival performances include David Byrne, Lara Downes and Rhiannon Giddens, and Ryuichi Sakamoto. Explore here.
New World Symphony
The New World Symphony presents a web-based series called NWS Archive+. Michael Tilson Thomas moderates discussions with NWS Fellows, alumni, guest artists, and visiting faculty about archived recordings. Performances will be available here. NWS Fellows also play live, informal chamber music concerts from their homes in Miami Beach and broadcast via Facebook Live. In addition, the NWS online archive contains master classes, tutorials and town halls, which can be found here. Finally, for the past 10 years, the Fellows have performed one-hour concerts for local school children. These concerts and preparatory material will be available free to students and parents. NWS Educational concerts can be found here.
Opera Australia
OA | TV: Opera Australia on Demand is the Sydney-based company's new digital space. Alongside the world's largest collection of Dame Joan Sutherland on video, OA will offer exclusive content from the OA back catalogue, productions from Handa Opera on Sydney Harbour, and a new series of chat show-style interviews conducted by AD Lyddon Terracini. The first posted full show is Sutherland in The Merry Widow, and the fileted aria's in the section labelled "The Best of Dame Joan Sutherland" are even better. ** View here.
Opéra National de Paris
The Palais Garnier and Bastille Opera have made their digital stage, "The 3e Scène," free. The platform is a pure place of artistic adventure and exploration, giving free rein to photographers, filmmakers, writers, illustrators, visual artists, composers, and choreographers to create original works. Visit here. Some of Opéra National de Paris's productions are accessible on the company's Facebook Page. In addition, Octave, the Paris Opera's online magazine, is posting articles, videos, and interviews here.
Opera North
One of Britain's most respected smaller opera companies, Opera North has put its acclaimed semi-staged concerts of Wagner's epic Ring Cycle online. "Beg, borrow, or be like Wotan and steal a ticket for this show," said the UK's Times of Das Rheingold. "You'd be lucky to hear as good at Bayreuth," said The Telegraph of Die Walküre. Richard Farnes proves a seriously impressive Wagner conductor. Watch here.
OperaVision
OperaVision offers livestreams of operas available for free and online for six months. Previous offerings include Barrie Kosky's visually spectacular Moses und Aron, David McVicar's superb Die Entführung aus dem Serail from Glyndebourne, and Deborah Warner's thoughtful Death in Venice for English National Opera. View upcoming and past content here. **
Orli Shaham Bach Yard Playdates
Pianist Orli Shaham brings her acclaimed interactive concert series for kids to the internet. Bach Yard Playdates introduces musical concepts, instruments, and the experience of concert-going to a global audience of children and their families. A number of 10-minute episodes are already available for on-demand streaming. Programs and performances range from Bach's Two-Part Invention to Steve Reich's Clapping Music. Explore here.
The Sixteen
The Sixteen and founder Harry Christophers launched Quarantine with The Sixteen, a regular schedule of digital content. The Sixteen Virtual Choir's performance of Sheppard's Libera nos involved each part being recorded at each singer's home. Other features include: Choral Chihuahua, a podcast by The Sixteen and I Fagiolini; Stay at Home Choir performing Sir James MacMillan's O Radiant Dawn; Archive performances, including MacMillan's Stabat Mater performed in the Sistine Chapel and Bach's St Matthew Passion with Streetwise Opera; Recipes for isolation; Video diaries providing insight into daily lives during lockdown; Weekly playlists. Explore here.
Trinity Wall Street
New York's Trinity Church Wall Street introduces daily weekday "Comfort at One" (1 pm ET) streaming performances on Facebook with full videos posted here. Tune in for encore performances of favorite Trinity concerts, professionally filmed in HD, along with current at-home performances from Trinity's extended artistic family.
Tulsa Opera
Tulsa Opera has launched its Staying Alive web series, which includes virtual performances of opera, popular music, and musical theater, directly from guest artists' homes. Each week, the series features artists from around the world, including artists that have been recently heard on the Tulsa Opera stage or would have been heard in the company's new production of Tobias Picker's Emmeline, cancelled due to the pandemic. New content appears every Monday, Wednesday, and Friday at 2 pm CT. Explore here.
Voices of Ascension
New York choir Voices of Ascension, which celebrates its 30th anniversary next season, is posting a daily offering of choral beauty on its website. Music is chosen by staff, members of the chorus and orchestra, and listeners. View here.
Warsaw Philharmonic
The Warsaw Philharmonic has made a selection of video recordings available on its YouTube channel. Recent offerings include Saint-Saëns's Organ Symphony and Arvo Pärt's Swansong conducted by Artistic Director Andrzej Boreyko, as well as rarities by Polish composers like Grazyna Bacewicz. It's an excellent orchestra very much in the Eastern European tradition and concerts have been master edited for posting online.
Shai Wosner's Diabelli Variations Project
Starting Tuesday, September 8, Shai Wosner begins on a month-long journey through Beethoven's Diabelli Variations. Beginning with the work's famous theme—a waltz by Anton Diabelli—Wosner performs and provides insight into one variation per day until he has completed all 33. View here.
Paid Digital Arts Services
Berlin Philharmonic Digital Concert Hall
The BPO Digital Concert Hall contains over 600 orchestra concerts covering more than ten years, including 15 concerts with the orchestra's new Chief Conductor Kirill Petrenko, interviews, backstage footage.
Medici TV
Thousands of classical music videos are available by subscription, as well as hundreds of events that are broadcast live for free each year, available for 90 days. Subscriptions cost $83.85 per year. www.medici.tv
Archived Recent Performances
The following broadcast events have occurred since the start of the COVID-19 crisis and are still available for viewing:
March 12
The Philadelphia Orchestra and Music Director Yannick Nézet-Séguin performed BeethovenNOW: Symphonies 5 & 6 as well as Iman Habibi's Jeder Baum Spricht to an empty Verizon Hall for live broadcast. An outstanding concert captured in excellent visuals and sound. www.philorch.org/live
Miller Theater's Bach Collection was performed live for a virtual audience. The program included Jesu, Joy of Man's Desiring (arr. Hess), Concerto for Violin and Oboe in C minor, BWV 1060 (arr. Fischer), Chorale Prelude Ich ruf zu dir, Herr Jesu Christ, BWV 639 (arr. Busoni), and Cantata Ich habe genug, BWV 82, with Kady Evanyshyn, mezzo-soprano, Rebecca Fischer, violin, Alecia Lawyer, oboe, Simone Dinnerstein, piano, Baroklyn. View here.
March 14
Canadian pianist Garrick Ohlsson played an impressive selection of works by Beethoven, Prokofiev (the Sixth Sonata), and Chopin to an empty house at New York's 92nd Street Y. View here.
March 16
In front of an empty auditorium (very visible thanks to excellent camerawork) Melbourne Symphony Orchestra was conducted by Forth Worth Symphony Music Director Miguel Harth Bedoya in dynamic performances of Bloch's Schelomo with soloist Timo-Veikko Valve, and Rimsky-Korsakov's Scheherazade. Available here.
March 26
92nd St. Y presents Jonathan Biss playing Beethoven's last three piano sonatas. Written, as Beethoven said, "in a single breath," these pieces represent the apotheosis of his piano writing, showing his mastery of the variation form (in Op. 109), his expertise in the forms of the musical past (the fugue, in Op. 110), and an ability to be cutting-edge (considering Op. 111 as a whole, but especially the famous 'boogie woogie' moments in the second movement). Available here.
April 10
Handel's Messiah with The Tabernacle Choir and Orchestra at Temple Square and soloists Amanda Woodbury, Tamara Mumford, Tyler Nelson, and Tyler Simpson. Recorded in 2018 but archived for a rainy day such as this. Available here.
April 10
Bach's St. John Passion, performed by Bach Collegium Japan conducted by Masaaki Suzuki from the Cologne Philharmonic. View here.
April 14
92nd St Y presents Marc-André Hamelin who streamed a characteristically elegant program from his home, with the timely inclusion of Liszt's Bénédiction de Dieu dans la solitude. The repertoire also included C. P. E. Bach, Enescu, Fauré, Scriabin, and six selections from Debussy's Preludes, Book II. View here.
May 8
The Berliner Philharmoniker's European Concert. In order to comply with social distancing rules and hygiene requirements Kirill Petrenko conducts the orchestra in chamber music formation from the empty Philharmonie Berlin. Federal President Steinmeier to deliver opening address. Program: Pärt's Fratres, Ligeti's Ramifications, Barber's Adagio for Strings, Mahler's Symphony No. 4 (arrangement for chamber ensemble by Erwin Stein) with Christiane Karg, soprano. Subscribe or trial for free and view in the Digital Concert Hall.
June 28
San Francisco Symphony Orchestra presented MTT25: An Online Tribute for Michael Tilson Thomas. Hosted by famed vocalists Audra McDonald and Susan Graham, the event featured contributions and tributes by musicians of the San Francisco Symphony and Chorus, an array of distinguished guest artists, and many surprises. View here.
June 30
Live at Carnegie Hall presented Russian pianist Daniil Trifonov discussing his career with fellow pianists Emanuel Ax and Sergei Babayan and the venue's Executive and Artistic Director Sir Clive Gillinson. Interspersed with excerpts from Trifonov's performances, one newly recorded at home and others previously captured at Carnegie Hall. On demand here.
**Highly recommended
---

WHO'S BLOGGING

PROFESSIONAL
GROWTH
FIND:
»MORE

NETWORK
FIND:
Updates to artist manager rosters
»MORE
RENT A PHOTO
Search Musical America's archive of photos from 1900-1992.