---
New Artist of the Month: Conductor Daniela Candillari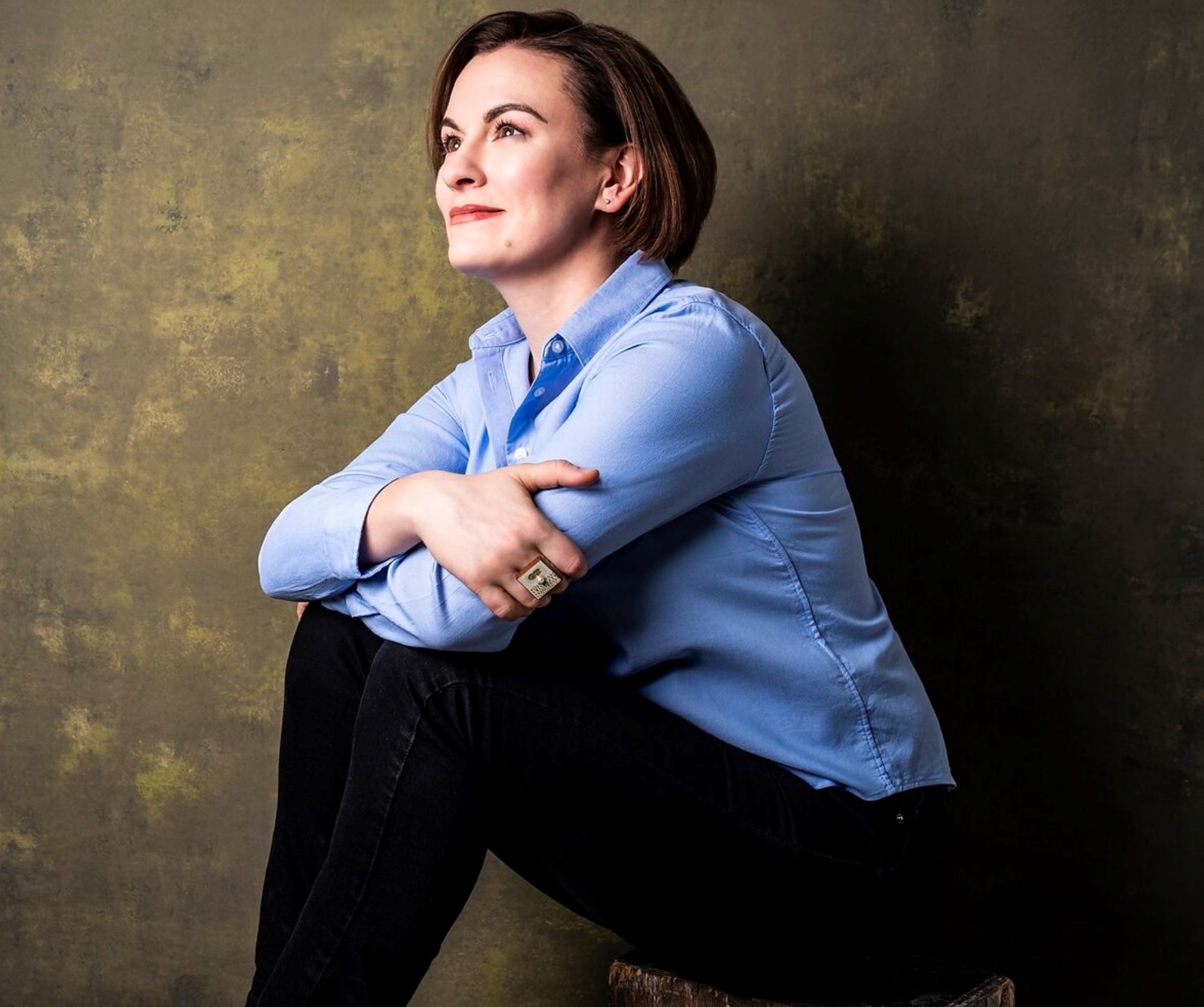 If you've seen a major new opera in recent years, chances are it will have been conducted by Daniela Candillari. The Slovenian native, now resident in the U.S., is blessed with an ability to pull together disparate elements from the most complex of scores making her something of a go-to for contemporary opera. Reviewing her effortlessly imperturbable musical direction of Rev. 23, Julian Wachner's wickedly polystylistic opera at this year's Prototype Festival in New York I noted that "Candillari's firm hand in the pit creates a welcome sense of order out of potential chaos." Marshaling her forces for Virgil Thomson's The Mother of Us All last February in the cavernous Charles Engelhard Court, part of the Met Museum's American Wing, was a minor miracle given her distance from the singers and the fiendishly challenging acoustic.
"Riccardo Muti said conducting is much more about understanding music than the grand gestures," she explains. "The most difficult music doesn't fluster me because I go at it in a very constructive and architectural way."
Recent engagements offer an impressive rollcall of today's important composers. There was her LA Opera debut conducting Ellen Reid's Pulitzer Prize winning opera, prism, her Asian debut conducting Du Yun's Angel's Bone in Hong Kong (another Pulitzer winner), Opera Philadelphia's staging of Rene Orth's Empty the House, Michael Gordon's Acquanetta for Prototype, Matthew Aucoin's Crossing at BAM, and Gregory Spears's Fellow Travelers for Arizona Opera, Lyric Opera of Chicago, and Minnesota Opera. Not bad for someone who only conducted her first contemporary opera in 2015.
Born in the former Yugoslavia, Candillari grew up in a musical family. Her grandmother was a successful opera singer, making it perhaps inevitable that opera would become young Daniela's first love. "The first opera I saw was Carmen, and I couldn't get it in my head that Grandma hadn't just died on stage for real!" she confesses. "I started crying at the end even though my mum kept saying, 'Oh, you're going to see Grandma in the dressing room.' But I loved just being in that world of magic and mystery and drama."
Taught by her grandmother to play arias, Candillari soon gravitated to piano lessons. She skipped high school to go to university age 15, where she acquired a Bachelors and then a Masters in Piano Performance from the Universität für Musik in Graz and a PHD in Musicology from the Universität für Musik in Vienna. By that stage it was clear that a solo piano career was not for her. "I loved sight-reading, I loved playing chamber music, and I loved being around musicians," she explains, "but I never enjoyed piano practice. Also, there was something about the solitary lifestyle that didn't speak to me."
Daniela Candillari conducted Virgil Thomson's The Mother of Us All at the Met Museum
Winning a Fulbright Scholarship, Candillari enrolled at Indiana University where she sidestepped from classical piano into jazz and achieved another master's degree. By then, however, her obvious talents for sight-reading and linguistics had seen her snapped up by the opera department as a vocal coach, leading to her first jobs. It was at that point she found herself being encouraged by conductors to try her hand on the podium. When David Effron asked her to step up and finish a dress rehearsal for Così fan tutte at the Bard Festival she found herself in her happy place at last.
Despite the change of direction, she was never overly conscious about entering what was predominantly a man's world. "The women I was surrounded by growing up, they were all incredibly strong," she says. "In Yugoslavia, we never had the gender politics, so from an early age I learned that if you want to do something, all that matters is that you do it really well."
Among standard operatic fare, Carmen has always held a special place, but what she refers to as her "Slavic soul" makes her lean naturally toward late-Romantic repertoire. Among her inspirational conductors are Carlos Kleiber, Riccardo Muti, and Zubin Mehta, with Gustavo Dudamel and Yannick Nézet-Séguin among the younger generation.
But it is in contemporary opera that she has found her niche, a field she first ventured into five years ago conducting Bernard Rands's opera Vincent. "Maybe subconsciously I was looking for it," she says, though her reputation seemed to be made almost instantaneously. "People said 'Oh, she only does contemporary opera,'" she explains, "whereas by that point I was really only doing traditional opera."
Now, she's one of modern opera's greatest champions. "Composers have an incredible ability to express the emotions of our time," she explains. "Collaborating with them teaches me about music, it teaches me about our time and how we address the topics we should be talking about. A dear colleague once told me that if you work with composers now, you realize when you work on music by composers of the past that you're not walking with gods. It makes the music more honest and much more human."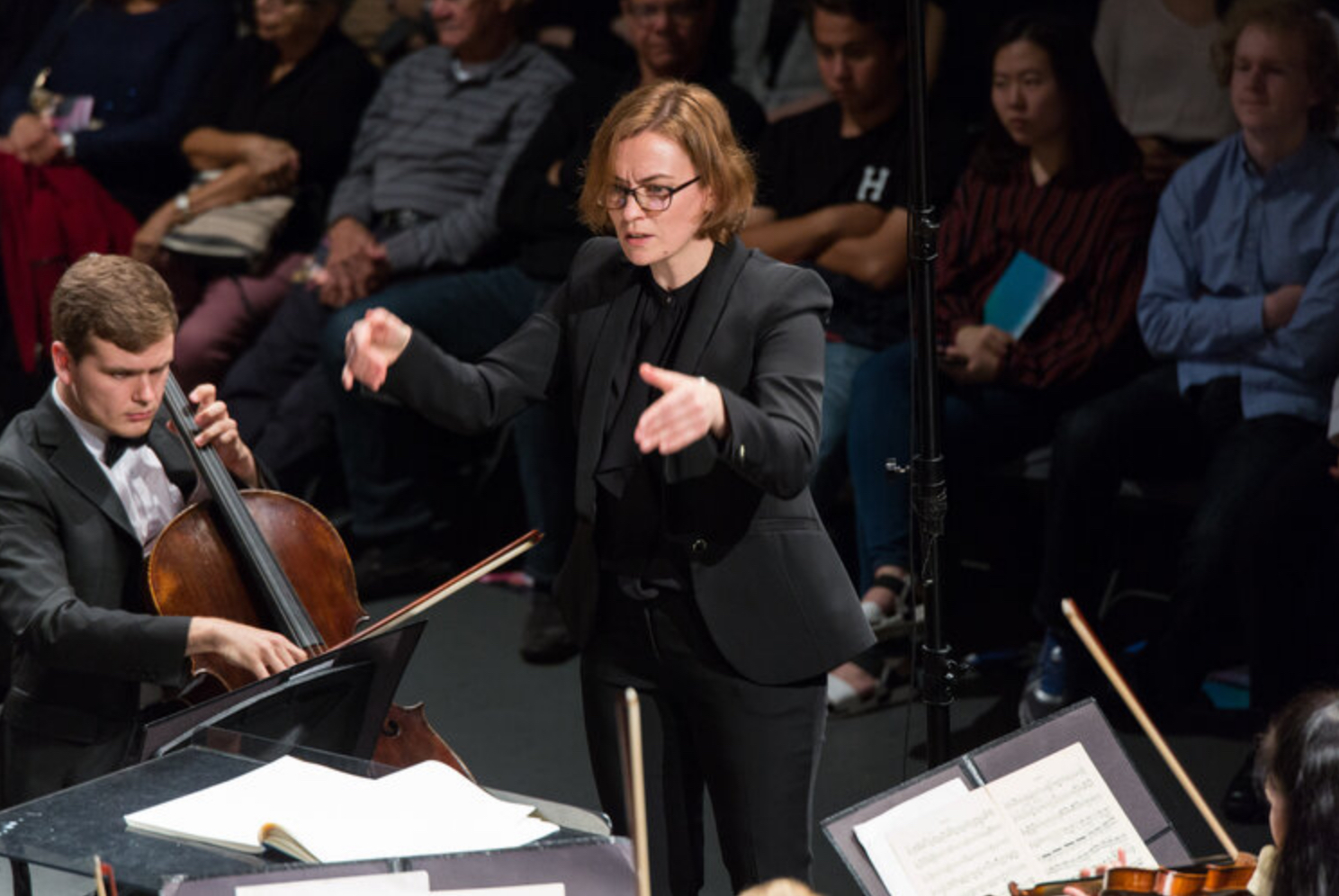 For Candillari, the musical future lies in the hands of composers like Orth, Gregory Spears, Jennifer Higdon, and Missy Mazzoli. Meanwhile, she's managing her current enforced downtime as best she can. "I'm studying a lot, I'm trying to write some of my own music, I've been reading all the books I've wanted to read and doing yoga. So, I've found my Zen currently, but let's see how it goes," she says.
As far as this season's diary goes, a planned performance with the International Contemporary Ensemble at this year's Mostly Mozart Festival has gone by the wayside. Clint Borzoni's The Copper Queen for Arizona Opera, an intriguing sounding ghost story and a tale of redemption set in a haunted hotel in mining country, has been postponed to 2021, as has her company debut conducting Rusalka for Cincinnati Opera. Meanwhile, there are three or four significant, yet to be announced opera premieres just around the corner. "I think it's such an exciting time in American opera," she says.
Photo credits: Danior Acosta (top); Anna Yastkevich

WHO'S BLOGGING


RENT A PHOTO
Search Musical America's archive of photos from 1900-1992.