---
New Artist of the Month: Soprano Vuvu Mpofu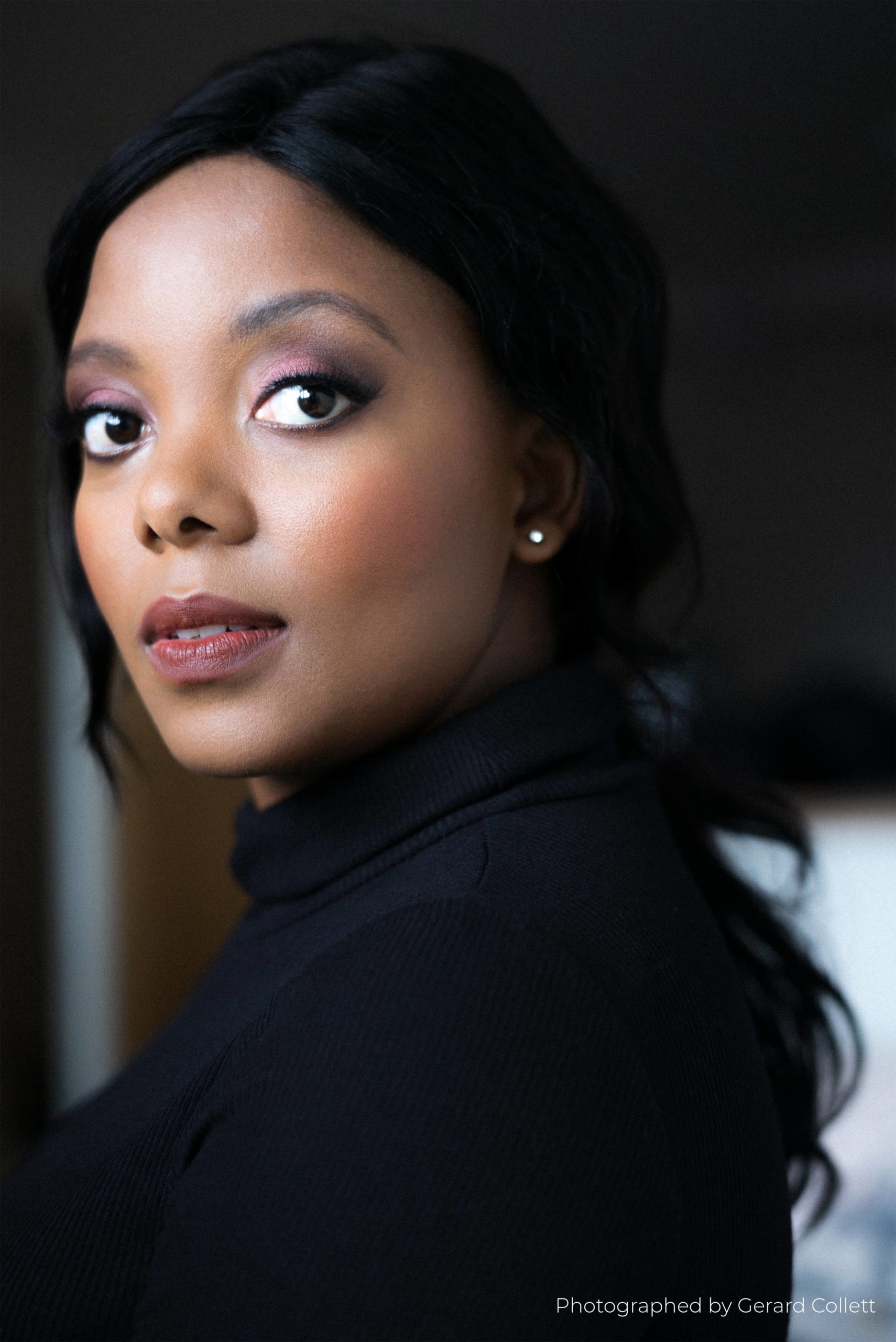 Like most opera singers right now, Vuvu Mpofu's 2020 calendar is a patchwork of cancellations and question marks. Locked down in her grandmother's house in Port Elizabeth, however, the South African soprano has a more immediate problem: in a household of 12—six of them inquisitive children—practicing anywhere outside of the bathroom is pretty much out of the question.
With a trio of U.S. dates in her diary, Mpofu's North American debut was clearly much anticipated with online clips of classic bel canto repertoire displaying a pure, cleanly produced voice with plenty of body across a wide range, and easy access to those all-important top notes. Her recent appearance as Satan's seductive henchwoman Astarte, in Franz Schreker's late-Romantic opera Der Schmied von Gent for Belgium's Vlaamse Opera, suggests a singer reluctant to be pigeonholed. In whatever mode she assumes, Mpofu displays a powerful sense of dramatic honesty combined with a sheer love of music. Chatting over Zoom she has an easygoing charm and keen sense of humor.
Growing up in a family rooted in gospel and traditional African songs, Mpofu sang in church, community groups, and was soon drafted into school choir. "When your grandma is the principal, you don't have any choice," she jokes, adding modestly that everyone in her family has good voices, "so I was never the most talented one."
Her first experience of classical voice was at a high school competition, which included an opera category. "It was the music and the drama in the music," she explains. "The person was singing 'Or sai chi l'onore' [from Don Giovanni] and I didn't know what she was singing about, but I could see the expression. I told my teacher I would love to enter the next year and went to the library to do some research."
Impressive role models
Mpofu's research involved repeated viewings on DVD of Angela Gheorghiu in La Traviata and Kathleen Battle in The Magic Flute, and the next year saw her competing on stage singing Pamina's "Ach, ich fühl's." Later she would find additional inspiration in singers like Leontyne Price, Renata Scotto, and Joan Sutherland.
Leaving home to study music at the University of Cape Town was not an easy decision. "I knew my mum wanted me to be a doctor or an engineer…but I just looked at those courses and I thought, 'I don't see myself doing this,'" she admits. "My family was not happy at all. The question was always, 'What if you wake up one morning and you don't have a voice, what are you going to do?' In my culture, if you go to university—and I was the first person in my family to go—you have to do something very lucrative so that you can take care of everyone else."
That year she entered a competition, and for the first time her mother came to watch. "Afterwards she said 'OK, I can see where this whole thing is coming from.' So, in the end I got their blessing."
Three years at college and Mpofu's ability to tackle anything that was thrown at her meant her teachers were still uncertain about exactly where the voice was going. That all changed in 2015 when she jumped in to sing her first Violetta in a university production of La Traviata. "Everyone was shocked. What has happened? What has changed? Because before then no one really paid attention," she says. "They always felt I was hiding in my shell. But now they started to see things in my future and encouraged me to enter competitions."
Competition wins to no avail
Mpofu's life has had its rocky moments. Both her parents died before she finished university, and the day before the Hans Gabor Belvedere Competition in South Africa she was mugged at knifepoint. Even wins at Operalia and the Belvedere didn't seem to open the doors she thought they might. "I never got anything from the competitions except for the prizes," she confesses. "I got discouraged and actually stopped singing. I thought, 'Am I not good enough?' It was only when I did an audition for the Rossini Festival [in Pesaro] that people decided I was worth keeping in mind."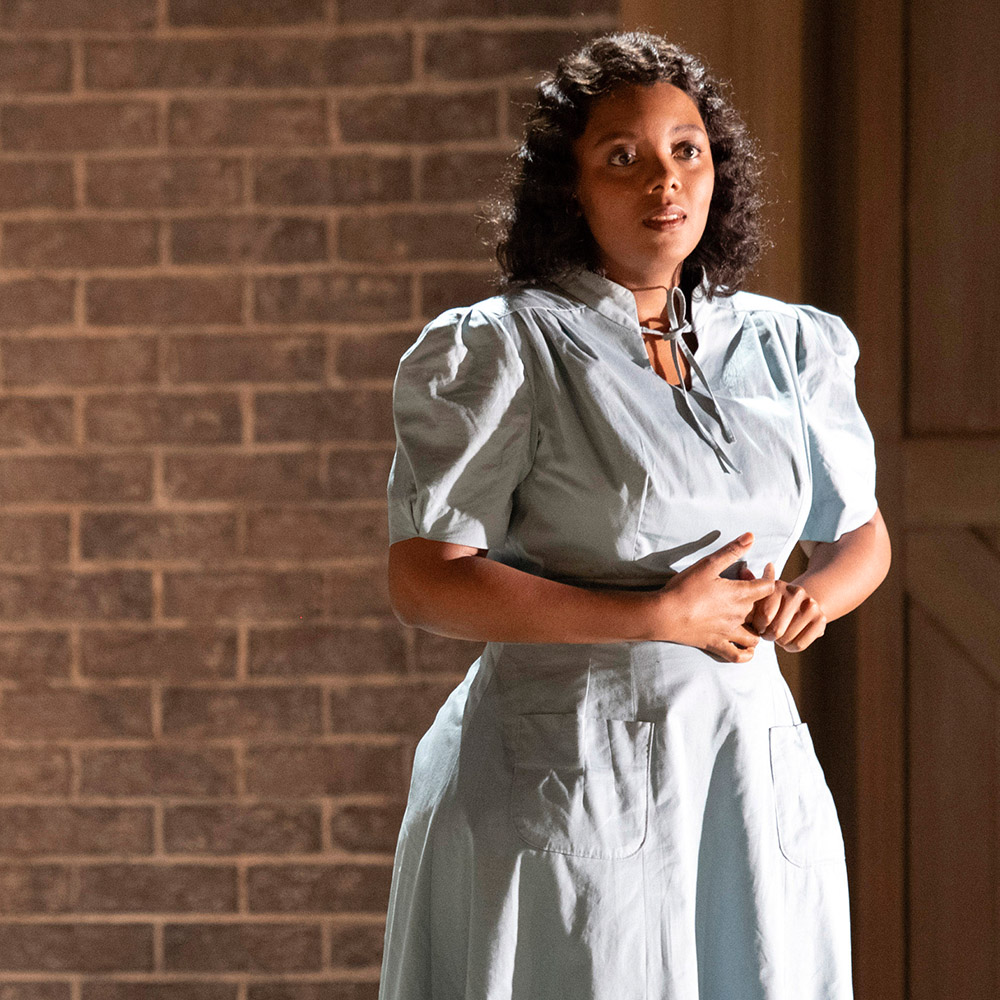 A Bayerische Staatsoper audition then saw her cast as a Flower Maiden in Pierre Audi's Parsifal, which in its turn led to a recommendation and contract with Glyndebourne. Last year, the English opera company invited her to sing Gilda in their production of Rigoletto and presented her with the prestigious John Christie Award in recognition of her outstanding vocal and dramatic promise.
It's not everyone who can sing bel canto alongside Wagner and Schreker, but Mpofu says she always had a voice that could sing everything. "I like a good challenge, and when people say I can't do something, I love proving them wrong," she laughs. "I remember when I got the score for [Dominick Argento's] Postcard from Morocco, I thought, 'how am I going to sing that high?'—but I did it. And then they gave me Rosina [in The Barber of Seville] and I thought, 'but this is too low for me'—but then I sang it."
Had coronavirus not intervened, Mpofu would have made her North American debut as Pamina at last month's Aspen Music Festival where she was to have been one of the inaugural Renée Fleming Artists in the Aspen Opera Theater and VocalARTS program. October should see her role debut as Adina in Seattle Opera's L'Elisir d'Amore. "I think it will be cancelled though," she says wistfully [as of June 22, it is still on the cards].
If all else fails, she's booked to sing Gilda for Washington National Opera in February. One way or another, she's philosophical about the future: "I just go with the wind," she says, "and that has always been my journey."
Bottom photo: Vuvu Mpofu as Gilda at Glyndebourne

WHO'S BLOGGING


RENT A PHOTO
Search Musical America's archive of photos from 1900-1992.