---
MA's Free Guide to Free Streams, 5/18-5/24
We will be updating this list weekly. Please note that all times are given in U.S. Eastern Time (ET). To calculate in other time zones or counties, British Summer Time (BST) is currently five hours ahead of ET and Central European Time (CET) is currently six hours ahead. U.S. Central Daylight Time (CDT) is one hour behind ET. Mountain Time (MT) is two hours behind ET, while Pacific Time (PT) is three hours behind. Contact editor@musicalamerica.com.
Classical music coverage on Musical America is supported in part by a grant from the Rubin Institute for Music Criticism, the San Francisco Conservatory of Music, and the Ann and Gordon Getty Foundation. Musical America makes all editorial decisions.
---
Monday, May 18
11 am ET: Vienna Staatsoper streams Wagner's Götterdämmerung (Performance of June 5, 2017). Conductor: Peter Schneider, director: Sven-Eric Bechtolf, with Stefan Vinke (Siegfried), Petra Lang (Brünnhilde), Regine Hangler (Gutrune), Falk Struckmann (Hagen), Marcus Eiche (Gunther), Jochen Schmeckenbecher (Alberich), Waltraud Meier (Waltraute). Sign up for free and view here.
10 am ET: Concertgebouworkest presents Mozart's Gran Partita. The Chamber Orchestra of the Concertgebouworkest conducted by Alexei Ogrintchouk with an introduction by Olivier Patey, clarinet. (Recorded March 31, 2019). View here.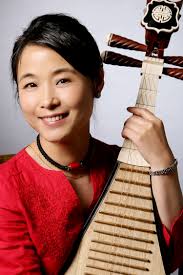 12 pm ET: Pop Up Pipa with Wu Man: Episode 1: Eduardo García. Pipa virtuoso Wu Man's new video series, Pop Up Pipa, blends cross-cultural performances with fun facts about her and her guests' musical traditions. New episodes appear every Monday, Wednesday, and Friday for the next month. Episode 1 features Eduardo García of the son jarocho ensemble Son de San Diego. View here.
1 pm ET: IDAGIO Live presents Kirill Gerstein's #ViewAcrossTheKeyboard. Join Kirill Gerstein in an exploration of the treasures of keyboard discography every Monday evening. View here and on demand.
1 pm ET: The Greene Space presents Music Break. Revisit Joyce DiDonato and the Brentano String Quartet in an encore video stream of WQXR's spellbinding 2018 concert with the Grammy Award winner performing selections from Into the Fire. View here.
2:15 pm ET: Bayerische Staatsoper presents Monday Concert. Bass solist Tareq Nazmi, piano Gerold Huber, violin Verena-Maria Fitz, piano Massimiliano Murrali, with directors Katalin Zsigmondy and August Zirner, and dancers Kristina Lind and Henry Grey. View here. LIVE
7 pm ET: LA Opera presents a Living Room Recital with Rod Gilfry. A perennial audience favorite, Rod Gilfry has performed with the company more than any other baritone, with a total of 32 roles to date. Join him for a recital mixing contemporary opera (including excerpts of three roles he created) and French art songs, with a detour into jazz. View here.
7:30 pm ET: Nightly Met Opera Streams presents Mozart's Idomeneo. Conducted by James Levine, starring Nadine Sierra, Elza van den Heever, Alice Coote, and Matthew Polenzani. Transmitted live on March 25, 2017. View here and for 24 hours.
7:30 pm ET: Live from Lincoln Center presents Daniil Trifonov's Quintetto concertante. The New York Philharmonic and 92Y co-present the first-ever broadcast of the NY premiere of Mary and James G. Wallach Artist-in-Residence Daniil Trifonov's Quintetto concertante. View here.
Tuesday, May 19
11:30 am ET: IDAGIO presents Bach Cello Suites: The Castle in the Desert with Jean-Guihen Queyras. How did Bach come to compose a two-and-a-half hour "opera" for a single 4-stringed instrument? Why did he use dances throughout the Suites? Are these dances meant to be danced? How does one choose a bowing? How free can the interpreter be? Jean-Guihen will be delighted to answer your questions, which can be sent to live@idagio.com. View here and on demand.
1 pm ET: Vienna Staatsoper streams Weber's Der Freischütz (Performance of June 14, 2018). Conductor: Tomáš Netopil, director: Christian Räth, with Adrian Eröd (Ottokar), Camilla Nylund (Agathe), Daniela Fally (Ännchen), Alan Held (Caspar), Andreas Schager (Max), Hans Peter Kammerer (Samiel). Sign up for free and view here.
1 pm ET: IDAGIO presents Thomas Hampson's World of Song. Tune in with baritone Thomas Hampson and a special guest every Tuesday evening for insights into some of his favorite repertoire and recordings. View here and later on demand.
2 pm ET: Live with Carnegie Hall presents Yannick Nézet-Séguin. The Philadelphia Orchestra Music Director returns as host for a program centered on the ensemble's history at Carnegie Hall. View here.
5 pm ET: Renée Fleming presents Music and Mind Live. The soprano and arts and health advocate will engage in conversation with scientists and practitioners working at the intersection of music, neuroscience, and healthcare. Episodes will include live Q&A from viewers. This debut episode features Dr. Vivek Murthy discussing a topic of special urgency today, "Music, Loneliness, and Isolation," and his best-selling book, Together: The Healing Power of Human Connection in a Sometimes Lonely World. View on Fleming's Facebook page and on demand on the Kennedy Center website.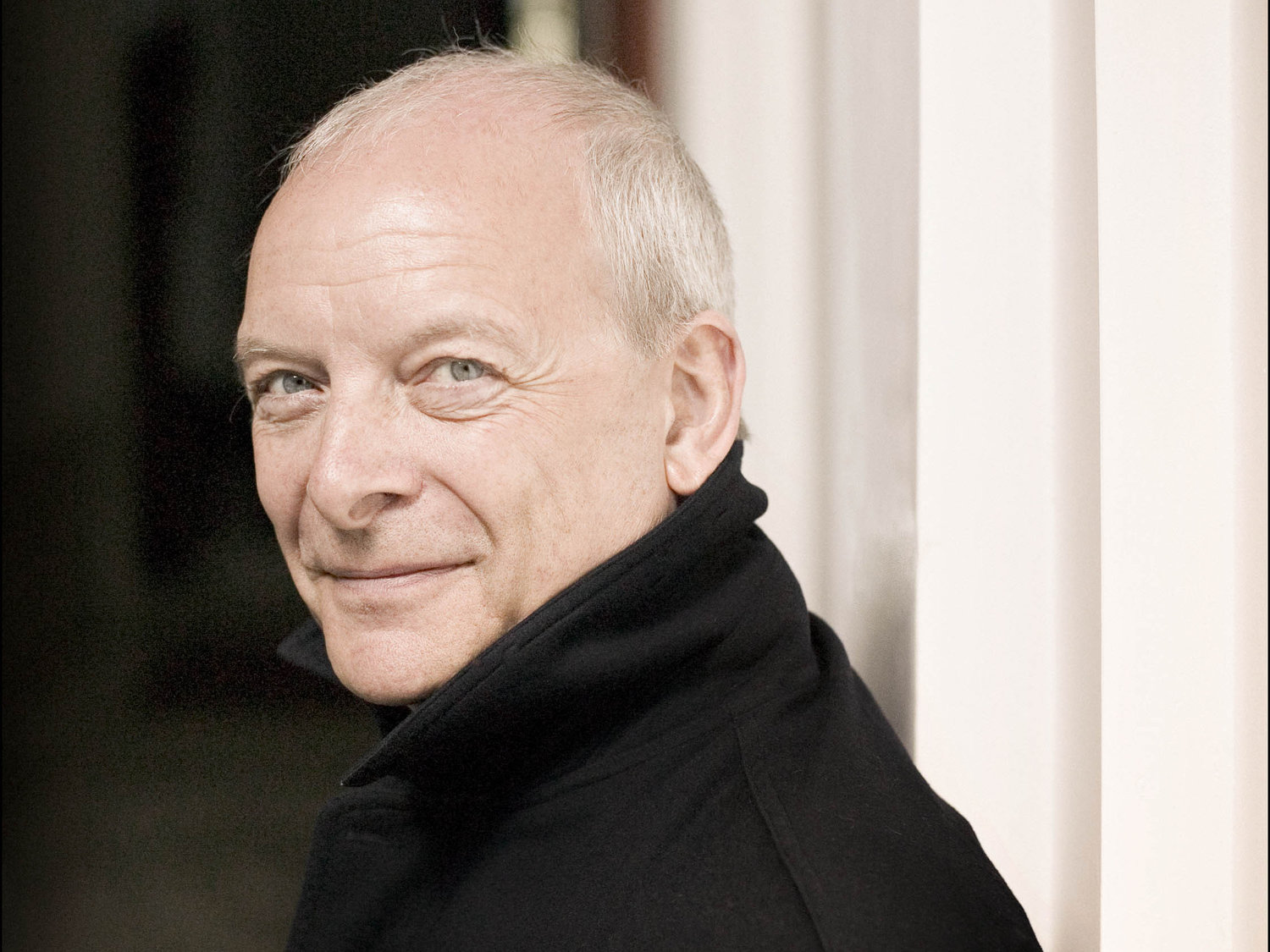 5:30 pm ET: Chamber Music Society of Lincoln Center presents Bach to Bach, an archival broadcast featuring the Academy of Ancient Music Chamber Ensemble and Christopher Hogwood and soloists including Monica Huggett, Simon Standage, and Lisa Beznosiuk. The all-Bach program includes Sinfonias from the cantatas, the Concerto for Three Violins, and Brandenburg Concerto No. 5. View here.
7:30 pm ET: Nightly Met Opera Streams presents Wagner's Lohengrin. Conducted by James Levine, starring Eva Marton, Leonie Rysanek, Peter Hofmann, Leif Roar, and John Macurdy. Transmitted live on January 10, 1986. View here and for 24 hours.
7:30 pm ET: 92nd Street Y presents Jesse Mills, violin and Rieko Aizawa, piano. Program: Schubert's Sonata No. 2 in A Minor, D. 385 "Sonatina", Harbison's Ten Micro-Waltzes, Poulenc's Violin Sonata. Stay tuned after the concert for an informal chat about the program with Jesse Mills, Rieko Aizawa, and Performance Today's Fred Child. View here. LIVE
8 pm ET: New York City Ballet presents George Balanchine's Diamonds, led by Sara Mearns and Russell Janzen. The final section of Jewels, Diamonds is set to music by Peter Ilyitch Tchaikovsky. View on website, Facebook or YouTube until May 22 at 8 pm ET.
9 pm ET: Living Music with Nadia Sirota: Pirate Radio Edition. Award-winning violist, broadcaster and curator Nadia Sirota's new music and talk show airs from her garage in Los Angeles with special guests performing from their homes. View here.
Wednesday, May 20
10 am ET: Concertgebouworkest presents Bach's B Minor Mass. Conducted by Philippe Herreweghe with Dorothee Mields, soprano; Hana Blazikova, soprano; Alex Potter, counter tenor; Benjamin Hulett, tenor; Krešimir Stražanac, bass; Collegium Vocale Gent, with an introduction by Ursula Schoch, violin. (Recorded: December 25, 2017). View here.
12 pm ET: IDAGIO presents Mahler Symphony No. 6. Iván Fischer, music director of the Budapest Festival Orchestra, walks us through the symphonies of Gustav Mahler. He shares his thoughts and feelings about each work, answering your questions and listening to his recording of these masterpieces. View here and on demand.
12 pm ET: Pop Up Pipa with Wu Man: Episode 2: Patricia and Raphaël Jouan. Wu Man's Pop Up Pipa video series continues with French mother-son guests Patricia and Raphaël Jouan. Together, the trio blend Eastern and Western traditions through a pipa-and-cello performance of Bach's "Air on the G string" accompanied by Tai chi from Ms. Jouan, an instructor in the martial art. View here.
12 pm ET: Staatskapelle Dresden presents Rudolf Buchbinder. The pianist plays Mozart's Piano Concertos No. 20, KV466, No. 21, KV467, and No. 27, KV595. View here and available for 48 hours.
1 pm ET: IDAGIO presents Voyage of Mankind: The Beethoven Quartets. Drawing on their own experiences, the Kuss Quartett explores what makes these masterpieces different and what challenges they present to performers. A perfect introduction for those new to the works, and an invitation to explore further for those who already know them. View here and on demand.
1 pm ET: Vienna Staatsoper streams Tchaikovsky's Swan Lake (Performance of October 7, 2012). Conductor: Paul Connelly, choreography: Rudolf Nurejew, with Liudmila Konovalova (Clara), Vladimir Shishov (Drosselmeyer/Der Prinz), Emilia Baranowicz (Luisa), Davide Dato (Fritz). Sign up for free and view here.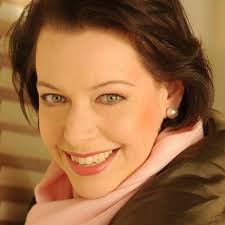 1 pm ET: Royal Stockholm Philharmonic presents Alan Gilbert and Nina Stemme in a program of Debussy's Prélude à l'après-midi d'un faune, Wagner's Wesendonck Lieder arr Felix Mottl, and Schubert's Symphony No. 8 "Unfinished". In Sweden – where the government's approach to Covid 19 has been different to nearly every other nation by not going into lockdown – the Royal Stockholm Philharmonic performs weekly on stage with up to 40 musicians at any one time. View here. LIVE

1:30 pm ET: The Kanneh-Mason Family. "The Von Trapps of Classical Music" (Telegraph UK) go live via cellist Sheku Kanneh-Mason's Facebook every Wednesday and Friday with a mixture of intimate family chamber performances and behind the scenes chat. Watch here.
2:30 pm ET: Bergen International Festival presents Opening Concert with the Bergen Philharmonic Orchestra, Einar Selvik, Mari Eriksmoen, Eldbjørg Hemsing and Leif Ove Andsnes. Welcome to the grand opening of the 68th Bergen International Festival! View here.
7 pm ET: Jonathan Biss performs a benefit recital in support of Artist Relief Tree. Mr. Biss plays Schumann's Kreisleriana, selections from Janácek's On an Overgrown Path, and two works by Mozart—Piano Sonata in F, K 533/494, and Rondo in A minor, K 511. Viewers are encouraged to donate to ART, which was established to support artists affected financially by COVID-19. Mr. Biss also interviews Molly Carr and Andrew Janss, co-directors of the non-profit organization PROJECT: MUSIC HEALS US, as well as the Aizuri Quartet, offering viewers an on-the-ground perspective of how the musical community is responding to the coronavirus crisis. View here.
7:30 pm ET: Nightly Met Opera Streams presents Verdi's Un Ballo in Maschera. Conducted by Fabio Luisi, starring Sondra Radvanovsky, Kathleen Kim, Stephanie Blythe, Marcelo Álvarez, and Dmitri Hvorostovsky. Transmitted live on December 8, 2012. View here and for 24 hours.
8 pm ET: National Sawdust Digital Discovery Festival presents Ashley Bathgate. The cellist brings her dynamic, lyrical playing in this live streamed performance. Hailed as an "eloquent new music interpreter" (New York Times), Ashley is known for performances that venture into previously uncharted areas of ground-breaking sounds and techniques, as well as her vital advocacy for our new music community. View here.
9 pm ET: Cliburn Watch Party featuring 2013 Cliburn Finalist Nikita Mndoyants playing Scarlatti's Sonata in G Minor, K. 476, Sonata in B Minor, K. 87, Sonata in G Major, K. 125, Theofandis's Birichino, Debussy's La cathedrale englouitie, La puerta del vino, Feux d'artifice, Mussorgsky's Pictures at an Exhibition. View on Facebook and reposted after at the Cliburn website and YouTube.
Thursday, May 21
11 am ET: IDAGIO presents Sir Antonio Pappano on Aida. The Music Director of Rome's Santa Cecilia Orchestra, introduces Aida in four consecutive episodes, offering his insights into Verdi's musical craft. Tune in to explore the ancient world through the eyes of Italy's greatest opera composer. View here and later on demand.
12 pm ET: Opernhaus Zürich presents Massenet's Werther. Conducted by Cornelius Meister. Juan Diego Flórez embodies a tortured and nuanced Werther. At Flórez's side, Franco-British mezzo-soprano Anna Stéphany sang her role début as Charlotte. With Mélissa Petit (Sophie), Audun Iversen (Albert), Cheyne Davidson (Le Bailli), and Martin Zysset (Schmidt). Tatjana Gürbaca's one-room staging makes the social stranglehold of oppression tangible. View here and until May 24.
1 pm ET: Vienna Staatsoper streams Mozart's Don Giovanni (Performance of January 20, 2018). Conductor: Sascha Goetzel, director: Jean-Louis Martinoty, with Ludovic Tézier (Don Giovanni), Dan Paul Dumitrescu (Der Komtur), Ekaterina Siurina (Donna Anna), Jinxu Xiahou (Don Ottavio), Annette Dasch (Donna Elvira), Luca Pisaroni (Leporello), Valentina Nafornita (Zerlina), Clemens Unterreiner (Masetto). Sign up for free and view here.
1 pm ET: IDAGIO presents Thursdays with Thomas. Join Thomas Hampson in conversation with colleagues, friends, and other major personalities of the classical music world. Every week, Thomas invites a special guest for a discussion around their favorite piece of the classical repertoire. View here and later on demand.
1 pm ET: Dutch National Opera presents Wagner's Das Rheingold. Conductor TBA, director: Pierre Audi, with cast TBA, Nederlands Philharmonisch Orkest. View here until June 4.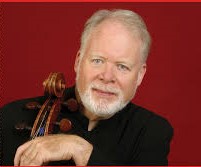 2 pm ET: Live with Carnegie Hall presents A Tribute to Lynn Harrell. The world-renowned cellist who passed recently is saluted by his colleagues. Performers include Gautier Capuçon, Evelyn De Silva-Maisky, Zlatomir Fung, Alban Gerhardt, Sheku Kanneh-Mason, Yo-Yo Ma, Mischa Maisky, Johannes Moser, Daniel Müller-Schott, Christian Poltéra, Jan Vogler, and Alisa Weilerstein. View here.
2:30 pm ET: London Symphony Orchestra presents Britten, Shostakovich & Prokofiev. Gianandrea Noseda conducts Shostakovich's Symphony No. 6, Britten's Four Sea Interludes and Passacaglia from Peter Grimes, Prokofiev's Piano Concerto No. 2 with Denis Matsuev piano, London Symphony Orchestra. View on here and later on demand.
7 pm ET: Detroit Symphony Orchestra Watch Parties presents Korngold & Tchaikovsky. Juraj Valcuha conducts Korngold's Violin Concerto in D with Stefan Jackiw, violin and Peter Oundjian conducts Tchaikovsky's Symphony No. 6, "Pathétique." With an introduction by conductor Domingo Hindoyan, who performs the work with the DSO on the 2020-2021 Classical Series. View here and later on demand.
7:30 pm ET: Nightly Met Opera Streams presents Puccini's Turandot. Conducted by Yannick Nézet-Séguin, starring Christine Goerke, Eleonora Buratto, Yusif Eyvazov, and James Morris. Transmitted live on October 12, 2019. View here and for 24 hours.

7:30 pm ET: Live From Lincoln Center presents New Year's Eve with Joshua Bell. Violinist Joshua Bell joins the New York Philharmonic for short works for violin in a New Year's Eve program conducted by then Music Director Lorin Maazel. View here.
7:30 pm ET: 92nd Street Y presents Vienna Piano Trio playing Haydn's Piano Trio in E Minor, Hob. XV:12, Brahms's Piano Trio No. 3 in C Minor, Op. 101, Beethoven's Piano Trio No. 7 in B-flat Major, Op. 97 "Archduke". This is the premiere broadcast of the Vienna Piano Trio's February 23, 2020 performance at 92Y. View here.
9 pm ET: Living Music with Nadia Sirota: Pirate Radio Edition. Award-winning violist, broadcaster and curator Nadia Sirota's new music and talk show airs from her garage in Los Angeles with special guests performing from their homes. This week's guests will be composer, vocalist, and percussionist Jodie Landau, mezzo-soprano Abigail Fischer, and Methods Body (John Niekrasz on drums and Luke Wyland on keys/electronics). View here.
Friday, May 22
3 am ET: Carnegie Hall Live & Medici.TV present Anne Sophie Mutter and the Mutter Virtuosi perform Vivaldi's The Four Seasons, plus works by Bach and Previn (Original broadcast date November 18, 2014). View here and for 72 hours.
4am ET: Deutsche Oper Berlin presents Mozart's Die Entführung aus dem Serail. Conductor: Gary Bertini, director: Günther Rennert, with Hans Peter Hallwachs, Zdzislawa Donat, Barbara Vogel, Horst Laubenthal, Norbert Orth, Martti Talvela, Choir and Orchestra of the Deutsche Oper Berlin. A live recording from the Deutsche Oper Berlin from 1976. View here until May 25.
8 am ET: Semperoper Dresden streams Verdi's Otello. (Recording of the performance in the Grosses Festspielhaus Salzburg in March 2016). Conductor: Christian Thielemann, director: Vincent Boussard, with José Cura (Otello), Dorothea Röschmann (Desdemona), Carlos Álvarez, (Iago), Christa Mayer (Emilia), Benjamin Bernheim (Cassio). View here until May 17.
10 am ET: Concertgebouworkest presents Bruckner's Symphony No 9. Conducted by Mariss Jansons with an introduction by Laurens Woudenberg, horn. (Recorded: March 23, 2014). View here.
12 pm ET: Faithful Friday with Angel Blue. The acclaimed American soprano in the latest episode of her topical talk show broadcast live every Friday on Facebook and Instagram. In a special episode that will include performances, Angel will explore the fruitful relationship that exists between opera and Broadway. Joining her will be Brian Cali, Allison Blackwell, and Alan Wiggins (Pretty Woman), Jonathan Burke and Jake Odmark (The Inheritance), Phillip Attmore (Shuffle Along), and Dawn Cantwell (The Last Ship).This is the tenth weekly installment of the series that aims to help people "keep the faith," believe in themselves, get motivated, and support each other during these unsettling times.
12 pm ET: Pop Up Pipa with Wu Man: Episode 3: Abbos Kosimov and Umid Ishankhodjaev. Wu Man concludes the first week of her new Pop Up Pipa video series with traditional Uzbek musicians Abbos Kosimov and Umid Ishankhodjaev. Mr. Kosimov performs on the doyra, a traditional percussion instrument of Central Asia and nearby regions, while Mr. Ishankhodjaev plays the spike fiddle, known as the g?ijjak. View here.
12 pm ET: Daniel Hope presents Hope@Home on Tour. As Germany relaxes its lockdown the award-winning violinist takes his popular livestreamed TV series on the road. This weekend Hope is in Bonn, and in particular Beethoven's house where he will perform in his living room, on his musical instruments and allow the viewer unprecedented access to the world's largest and most important collection of Beethoven artifacts. View here.
1 pm ET: Vienna Staatsoper streams Mozart's Idomeneo (Performance of February 22, 2019). Conductor: Tomáš Netopil, director: Kasper Holten, with Bernard Richter (Idomeneo), Rachel Frenkel (Idamante), Irina Lungu (Elettra), Valentina Nafornita (Ilia), Pavel Kolgatin (Arbace). Sign up for free and view here.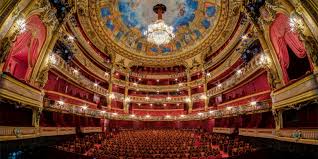 1 pm ET: OperaVision presents Wagner's Tristan und Isolde. A hymn to the mythic power of love, Tristan und Isolde's musical innovations, innovative use of harmony and polyphony and portrayal of extreme emotions have influenced generations of composers. Conductor: Alain Altinoglu, director: Ralf Pleger, with Bryan Register (Tristan), Ann Petersen (Isolde), Franz-Josef Selig (King Marke), Andrew Foster-Williams (Kurwenal), Nora Gubisch (Brangäne). La Monnaie Orchestra and Chorus. View here.
1 pm ET: Dutch National Opera presents Wagner's Die Walküre. Conductor TBA, director: Pierre Audi, with cast TBA, Nederlands Philharmonisch Orkest. View here until June 5.
1 pm ET: Bergen International Festival presents Conductors Program. With Bergen Philharmonic Orchestra and Edward Gardner. What does it take to lead an orchestra? The road towards a professional career as a conductor. View here.
1 pm ET: Trinity Church Wall Street presents Sandbox Percussion. An "at home" performance, created under lockdown, of Jason Treuting's extremes. The group explains: "extremes is one of the very first pieces that we ever learned as a group and this version is a kind of re-imagination using whatever sounds we could find at home. This recording was created entirely with 4 iPhones, Logic Pro, Adobe Premiere, and a bunch of free time." View here.
1:30 pm ET: The Kanneh-Mason Family. "The Von Trapps of Classical Music" (Telegraph UK) go live via cellist Sheku Kanneh-Mason's Facebook every Wednesday and Friday with a mixture of intimate family chamber performances and behind the scenes chat. Watch here.
2 pm ET: Royal Opera House presents Massenet's Cendrillon (Production from 2011). Based on the classic fairy tale Cinderella, Laurent Pelly's production stars Joyce DiDonato in the title role, with Alice Coote as Prince Charming, Eglise Guttiérez as Fairy Godmother, Ewa Podles as Madam de la Haltière, Jean-Philippe Lafont as Pandolfe and Madeleine Pierard as Noémie. The Orchestra of the Royal Opera House is conducted by Bertrand de Billy.View here and until June 15.
3 pm ET: WUOL Classical Louisville presents "In This Together." Louisville Orchestra MD Teddy Abrams joins Daniel Gilliam as a regular co-host. Video streaming live on the station's Facebook page, the live radio show is "a weekly segment to help bring us closer together with music and conversation when we need to be apart."
7 pm ET: LA Opera presents Backstage at LAO. Join Maestro James Conlon for the premiere of Coffee with Conlon. The company's beloved music director takes on questions submitted via Facebook and talks about all things music. View here.
7:30 pm ET: Nightly Met Opera Streams presents Mozart's Don Giovanni. A "Viewers' Choice" conducted by Richard Bonynge, starring Joan Sutherland, James Morris, and Gabriel Bacquier. Transmitted live on March 16, 1978. View here and for 24 hours.
7:30 pm ET: Chicago Symphony Orchestra Association presents the 2013 concert performance of Verdi's Requiem featuring Music Director Riccardo Muti leading the CSO and Chorus, and soloists Tatiana Serjan, Daniela Barcellona, Mario Zeffiri, andIldar Abdrazakov. The event coincides with the anniversary of the world premiere of the work on May 22, 1874, and anticipates Memorial Day on Monday, May 25. This is part of an ongoing response to the COVID-19 pandemic and to honor the memory of those who have lost their lives. View here and repeated Saturday, May 23 at 7:30 pm ET and Sunday, May 24 at 1:30 pm ET.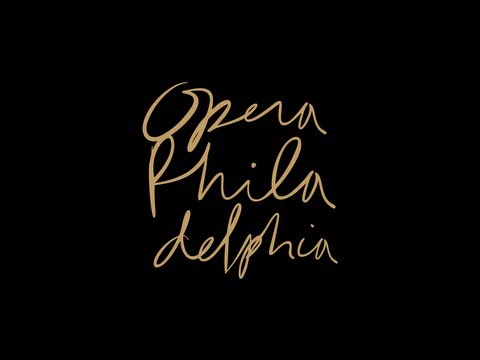 8pm ET: Opera Philadelphia presents Lembit Beecher's Sky on Swings (production from September 2018). Festival O18 launched on the eve of World Alzheimer's Day with the world premiere of Sky on Swings, an unflinching yet uplifting exploration of Alzheimer's disease from Composer-in-Residence Lembit Beecher and librettist Hannah Moscovitch. Built around the talents of Marietta Simpson and Frederica von Stade, Sky on Swings was conducted by Geoffrey McDonald, directed by Joanna Settle, and also featured Sharleen Joynt, and Daniel Taylor. It earned a nomination for "Best World Premiere" at the 2019 International Opera Awards.** View here.
8 pm ET: Chamber Music Society of Detroit presents Paul O'Dette. The lutenist brings his distinctive and spirited touch to a program of Elizabethan ballads and Scottish tunes, including Anthony Holborne's variations on The Gordian Knot and a ballad tune titled "Lost is My Liberty." Before the concert, University of Chicago Professor Lawrence Zbikowski, himself a classically trained guitarist, talks with O'Dette about his approach to the instrument and to historical interpretation. View here.
8 pm ET: New York City Ballet presents Christopher Wheeldon's Liturgy, performed by Maria Kowroski and Jared Angle and set to music by Arvo Pärt, and Carousel (A Dance), led by Lauren Lovette and Tyler Angle. Set to an arrangement of Richard Rodgers' "The Carousel Waltz" and "If I Loved You" from the 1945 musical Carousel, Carousel (A Dance) was created in 2012 in honor of Rodgers' centennial. View on website, Facebook or YouTube until May 25 at 8 pm ET.
Saturday, May 23
11 am ET: Bergen International festival presents Meet the Festival Composer. Jörg Widmann in conversation with Festival Director Anders Beyer. View here.
12 pm ET: Daniel Hope presents Hope@Home on Tour. As Germany relaxes its lockdown the award-winning violinist takes his popular livestreamed TV series on the road. This weekend Hope is in Bonn, and in particular Beethoven's house where he will perform in his living room, on his musical instruments and allow the viewer unprecedented access to the world's largest and most important collection of Beethoven artifacts. View here.
1 pm ET: San Francisco Opera presents Jake Heggie's Moby-Dick (Production from 2012) with Patrick Summers conducting the Bay Area premiere of this San Francisco Opera co-commission. Direction is by Leonard Foglia and the production stars Jay Hunter Morris as Captain Ahab, Stephen Costello as Greenhorn, Jonathan Lemalu as Queequeg, Morgan Smith as Starbuck and Talise Trevigne as Pip. A major 21st-century opera and a most impressive staging. ** View here and until midnight (PT) the following day.
1 pm ET: Vienna Staatsoper streams Strauss's Arabella (Performance of December 18, 2014). Conductor: Ulf Schirmer, director: Sven-Eric Bechtolf, with Wolfgang Bankl (Graf Waldner), Carole Wilson (Adelaide), Anne Schwanewilms (Arabella), Genia Kühmeier (Zdenka), Tomasz Konieczny (Mandryka), Daniela Fally (Die Fiakermilli). Sign up for free and view here.
1 pm ET: Dutch National Opera presents Wagner's Siegfried. Conductor TBA, director: Pierre Audi, with cast TBA, Nederlands Philharmonisch Orkest. View here until June 6.
2 pm ET: Bergen International Festival presents Schumann Resonance with Leif Ove Andsnes and Friends. The Romantic above all Romantics in three casts. View here.
2 pm ET: Prague Spring International Festival presents the Czech Philharmonic in an all-Mozart gala. Led by Principal Guest Conductor Tomáš Netopil and Concertmaster Jirí Vodicka, 39 members of the Orchestra will be joined by Mozart specialists Katerina Knežíková (soprano), Simona Šaturová (soprano), Adam Plachetka (bass-baritone) and Jan Martiník (bass). Proceeds will go to the People in Need Foundation specifically for those with economic problems caused by coronavirus and for the education of children. View here.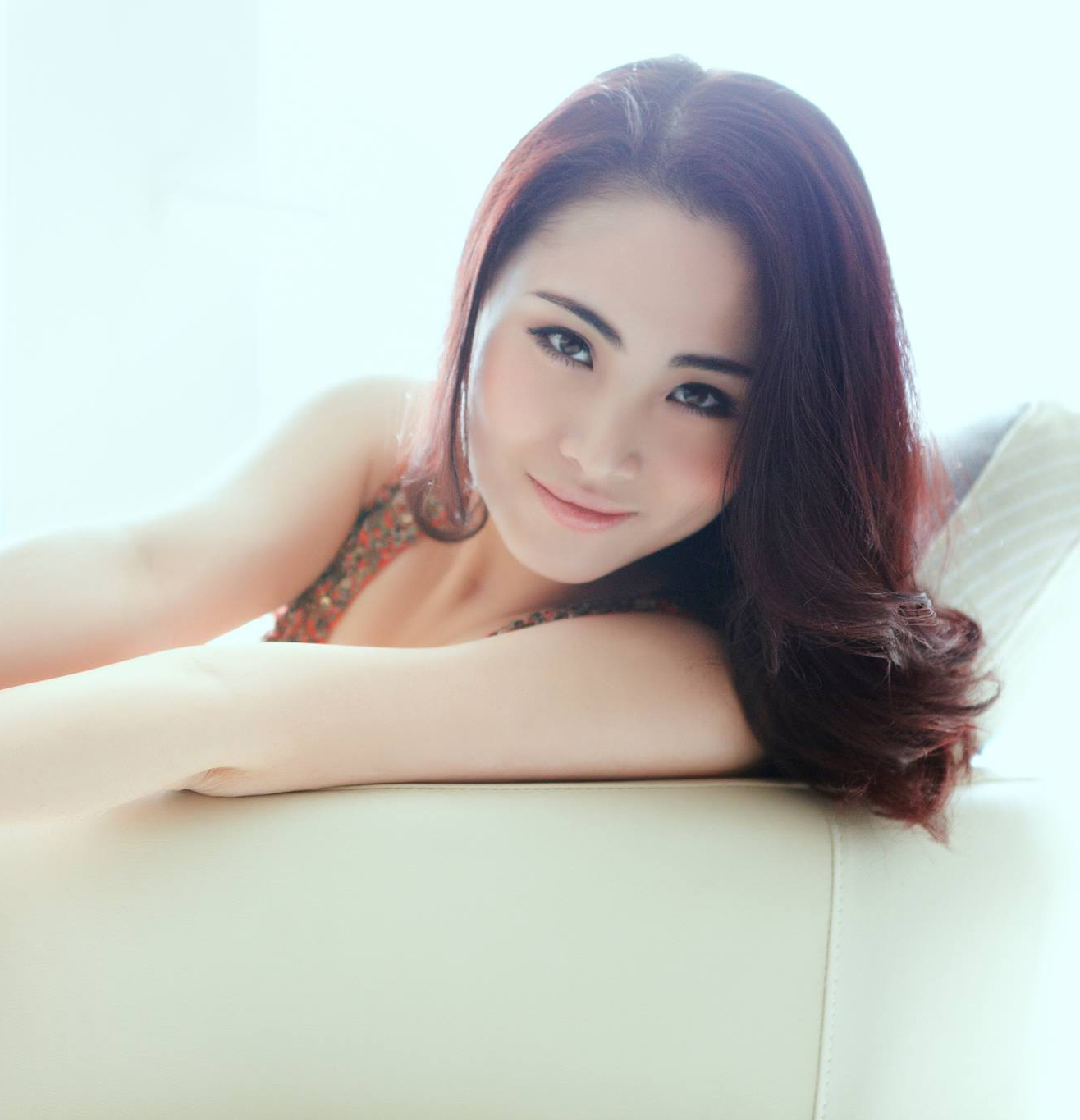 3 pm ET: Cliburn Watch Party presents 2009 Cliburn Finalist Di Wu playing Haydn's Sonata in C, Hob. XVI:48, Ravel's Miroirs, Gounod/Liszt's Faust Waltz. View on Facebook and reposted after on the Cliburn website and YouTube.
3:30 pm ET: Bergen International festival presents Arctic Ice Music. From Bergen International Festival 2018. The tender sound of ice. Icepercussion, icehorns, iceophone. Ever since fulfilling his dream of adding ice to his instrument collection in 1999, Terje Isungset has been exploring the spine-tingling sound of ice. View here.
7 pm ET: Jennifer Koh's "Alone Together." Twenty-one composers, most of whom have salaried positions or institutional support, are donating newly composed works to the project, while also each recommending a freelance composer to be formally commissioned. View via Instagram TV and Facebook Live. Subsequently available via YouTube. Related content throughout the week includes composer insights, rehearsal footage, and musical scores posted on social media. Program: Nina Shekhar's warm in my veins, Ted Hearne's THE SPACE BETWEEN AKA DON'T MAKE ME SOCIAL DISTANCE ANYMORE, Qasim Naqvi's HAL, and Caroline Davis's heart rituals.
7:30 pm ET: Met Opera Streams presents Gounod's Faust. Conducted by Yannick Nézet-Séguin, starring Marina Poplavskaya, Jonas Kaufmann, Russell Braun, and René Pape. Transmitted live on December 10, 2011. View here and for 24 hours.
8 pm ET: Sing for Hope presents a Memorial Weekend Recital by baritone John Brancy and pianist Peter Dugan. The 30-minute program will feature selections from Brancy and Dugan's upcoming album The Journey Home, which commemorates in song the 100th anniversary of the end of World War I. The program tells the story of men and women finding their way back home, literally and figuratively, from the ravages of war, and features a compelling selection of music by Holst, Schubert, Rachmaninov, Irving Berlin, Pete Seeger, and more. Watch the concert here and learn more about Sing for Hope's work with veterans here.
9 pm ET: St. Paul Chamber Orchestra presents Coping Through Music, hosted and curated by Daria Adams, violin, who choses favorite pieces in the SPCO Concert Library. How do we use music to help us cope with difficult circumstances? This program will explore the various ways that music helps us manage and access our feelings. We will also look at how composers used their writing to cope with some of life's biggest challenges. View here.
Sunday, May 24
6 am ET: Grange Festival presents Handel's Agrippina. (Production from 2018). Conductor: Robert Howarth, director: Walter Sutcliffe, with Anna Bonitatibus (Agrippina), Ashley Riches (Claudio), Raffaele Pe (Nerone), Stefanie True (Poppea), Christopher Ainslie (Ottone), Alex Otterburn (Pallante), James Hall (Narciso), Jonathan Best (Lesbo), Academy of Ancient Music. View here and for 30 days.
12 pm ET: Glyndebourne Open House presents Mozart's The Marriage of Figaro. Director: Michael Grandage, conductor: Robin Ticciati, with Vito Priante (Figaro), Lydia Teuscher (Susanna), Andrew Shore (Bartolo), Ann Murray (Marcellina), Isabel Leonard (Cherubino), Alan Oke (Don Basilio), Audun Iversen (Count Almaviva), Sally Matthews (Countess Almaviva). View here.
12 pm ET: Daniel Hope presents Hope@Home on Tour. As Germany relaxes its lockdown the award-winning violinist takes his popular livestreamed TV series on the road. This weekend Hope is in Bonn, and in particular Beethoven's house where he will perform in his living room, on his musical instruments and allow the viewer unprecedented access to the world's largest and most important collection of Beethoven artifacts. View here.
1 pm ET: Vienna Staatsoper streams Mozart's Die Zauberflöte (Performance of December 29, 2017). Conductor: Adam Fischer, director: Moshe Leiser, Patrice Caurier, with Jörg Schneider (Tamino), René Pape (Sarastro), Hila Fahima (Königin der Nacht), Olga Bezsmertna (Pamina), Ileana Tonca (Papagena), Thomas Tatzl (Papageno). Sign up for free and view here.
1 pm ET: Dutch National Opera presents Wagner's Götterdämmerung. Conductor TBA, director: Pierre Audi, with cast TBA, Nederlands Philharmonisch Orkest. View here until June 7.
2 pm ET: Cliburn Watch Party presents They Came To Play. This multi-award-winning documentary chronicles the 2007 Cliburn Amateur Competition. Candid interviews offer a glimpse into the lives of the competitors, who come from a wide variety of backgrounds and professions. All have struggled to balance their music and their ordinary lives—some overcoming extraordinary challenges—and now, all hope to make years of dedication pay off in the performance of a lifetime. Watch with us, and some of the film's artists in a global watch party celebrating what would have been the start of the now-postponed Eighth Cliburn Amateur Competition. View here.
2 pm ET: London Symphony Orchestra present Steve Reich's Quartet and Sextet. Program also includes Joe Locke's Her Sanctuary and Makoto Ozone's Kato's Revenge, with the LSO Percussion Ensemble. View on here and later on demand.
3 pm ET: Detroit Symphony Orchestra Watch Parties presents Music for Memorial Day Weekend. The Star-Spangled Banner (Michael Francis, conductor), Barber's Adagio for Strings, Gould's Star-Spangled Overture from American Ballads, and Thomson's Suite from The Plow that Broke the Plains (Leonard Slatkin, conductor), Antheil's Over the Plains (John Storgårds, conductor). View here and later on demand.
3:15 pm ET: Bergen International Festival presents Bergen Philharmonic Orchestra with Víkingur Ólafsson and Edvard Grieg Choir. The Festival's signature work performed in Reykjavik and Bergen. View here.
5 pm ET: Chamber Music Society of Lincoln Center presents Front Row. Includes performance footage and an introductory interview offering a personal look into the artists' lives during the COVID-19 pandemic. Hosted by CMS co-Artistic Directors David Finckel and Wu Han, each concert will also include visual program notes and end with a live Q&A with the featured artist. This week: CMS pianists Alessio Bax and Lucille Chung in a program of Mozart's Concerto No. 14 in E-flat for Piano and String Quintet, K. 449 and Bartók's Sonata for Two Pianos and Percussion. View here and for 72 hours.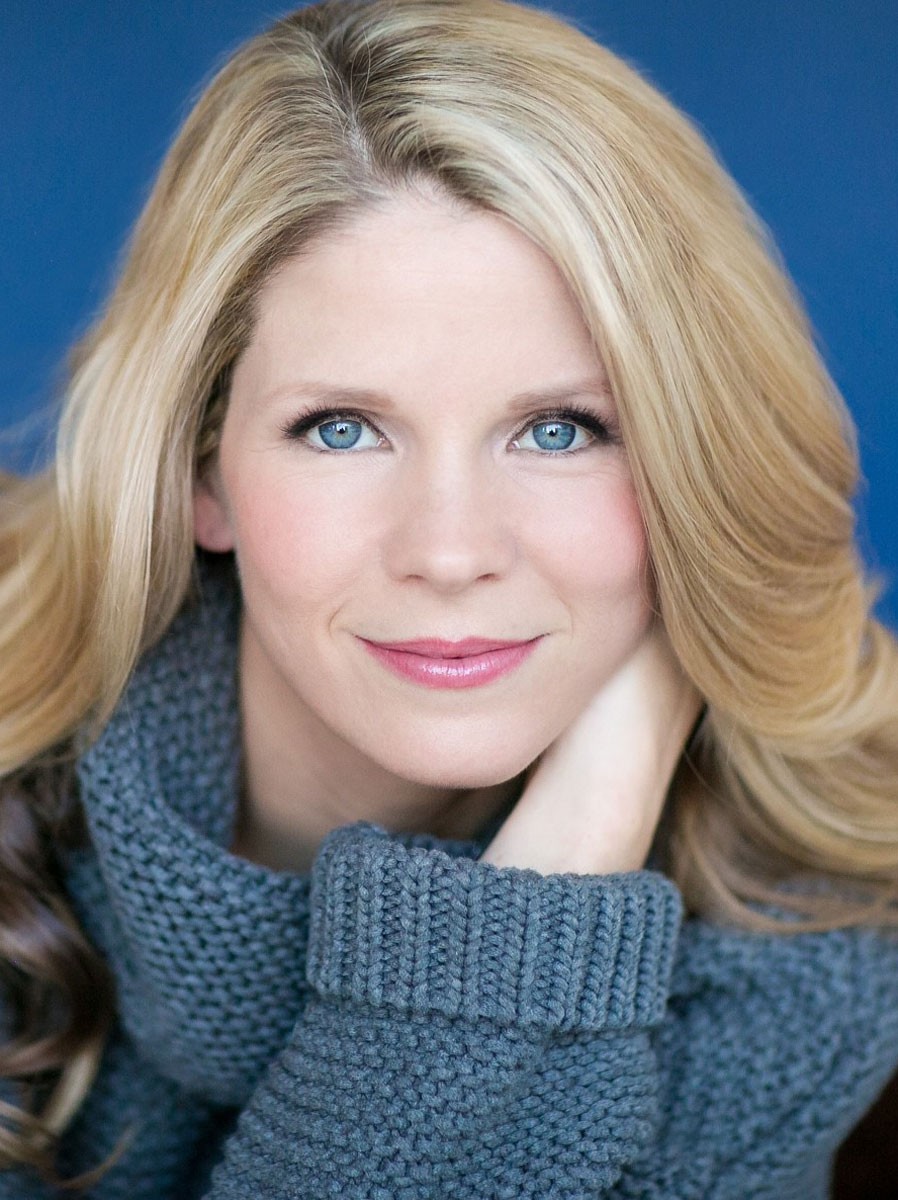 6 pm ET: Lincoln Center presents Memorial For Us All led by Kelli O'Hara. While many rituals we hold dear are no longer possible, Memorial For Us All is an interfaith collaboration offering unity, comfort, and healing through music, an art form intertwined with so many of our most beloved rituals around the world. Anyone who has lost a loved one during this pandemic is invited to submit the name of a friend or family member to be honored here. Following last Sunday's broadcast led by Norm Lewis, many community members from New York City and beyond have submitted names of loved ones lost to be honored this Sunday. View here.
7 pm ET: American Opera Project presents An Essential Honor. Hosted by Tony Award winning actress and producer Tamara Tunie for the Memorial Day weekend, An Essential Honor looks at the strength and unity that is discovered through times of great strife, recognizes those who serve in times of distress, and acknowledges the lessons we must learn in order to build trust among one another. The livestream is free with a suggested donation. 10% of funds raised will be donated to a charity of the host's choosing. The remainder will be split amongst the artists performing. View here.
7 pm ET: Lawrence Brownlee presents The Sitdown with LB. In the first of his new Facebook live series the tenor will be discussing the unique realities and experiences of being an opera singer of African-American or African descent with the amazing soprano, Angel Blue. Future guests will include George Shirley, Will Liverman, J'Nai Bridges, and more. View here.
7 pm ET: California Symphony presents violinist Alexi Kenney from his home in Palo Alto, plus interviews with CS Music Director Donato Cabrera in San Francisco. Kenney's program features music by Piazzolla, Joe Hisaishi, Du Yun, Clara Schumann, Joni Mitchell, Schubert, Geminiani, Hildegard von Bingen, and J.S. Bach. This special presentation is available to those who donate to the California Symphony in any amount, as well as 2019/20 California Symphony subscribers and ticket holders. More info and view here through May 31.
7 pm ET: Spoleto Festival presents Pedja Muzijevic. A Spoleto regular, Muzijevic is a master pianist whose recent engagements include performances for the Orchestra of St. Luke's Bach Festival in New York, Lincoln Center's White Light Festival, and at New York's 92Y. His Spoleto at Home concert will feature the works of J.S. Bach, Henry Cowell, and C.P.E. Bach, interspersed with commentary. View here until June 7.
7:30 pm ET: Nightly Met Opera Streams presents Massenet's Manon. Conducted by Fabio Luisi, starring Anna Netrebko, Piotr Beczala, and Paulo Szot. Transmitted live on April 7, 2012. Transmitted live on January 7, 2017. View here and for 24 hours.
Artists and Organizations Offering Free Content
The following are all accessible during the coronavirus pandemic:
Academy of Ancient Music
The most listened-to period instrument ensemble, directed by Richard Egarr, is making weekly streams available on its website. Guest artists include Louise Alder, soprano, Nicola Benedetti, violin, Mary Bevan, soprano, David Blackadder, trumpet, Iestyn Davies, countertenor, Tim Mead, countertenor, Christopher Purvis, bass, and Tenebrae, directed by Nigel Short. Explore here.
Aix Festival
The Festival d'Aix-en-Provence is offering the opportunity to watch or re-watch full performances of Festival d'Aix-en-Provence operas online and for free. Offerings include: Puccini's Tosca, staged by Christophe Honoré (2019), Mozart's Requiem, staged by Romeo Castellucci (2019) **, Strauss's Ariadne auf Naxos, staged by Katie Mitchell (2018), Stravinsky's The Rake's Progress, staged by Simon McBurney (2017) **, Mozart's Don Giovanni, staged by Jean-François Sivadier (2017). Many of these are rightly acclaimed. To view, click here.
American Opera Project
American Opera Project presents AOPTV: Opera Comes Home. Three world premiere English-language opera productions are available for livestream on the AOP website. As One is a chamber opera by composer Laura Kaminsky, librettist Mark Campbell and librettist/filmmaker Kimberly Reed in which two voices—Hannah after (mezzo-soprano) and Hannah before (baritone)—trace a transgender protagonist from her youth in a small town to her college years on the West Coast, and finally to Norway where she is surprised at what she learns about herself. Three Way, with music by Robert Paterson and libretto by David Cote, is an opera on the present and future of sex and love comprised of three, playful one-acts. Harriet Tubman, with music and libretto by Nkeiru Okoye, is a two-act theatrical work that tells of how a young girl born in slavery becomes Harriet Tubman, the legendary Underground Railroad conductor.
American Pianists Association
To keep the music alive while they prepare for the 2021 American Pianists Awards, APA is revisiting the last two classical competitions. For two months, it will be uploading performances to its YouTube Channel from the 2013 and 2017 Awards competitions. Performances by Sean Chen and Claire Huangci are already posted, and new videos will be added daily until late May.
American Symphony Orchestra
American Symphony Orchestra presents ASO Online. Each Wednesday, for as long as live performances are not possible, the ASO will release a recording from its archives. Content will alternate weekly between live video recordings of SummerScape operas and audio recordings from previous ASO concerts. Korngold's Das Wunder der Heliane (The Miracle of Heliane), conducted by Leon Botstein, brilliantly directed by Christian Räth, and with a cast including Lithuanian soprano Ausrine Stundyte, tenor Daniel Brenna, and bass-baritone Alfred Walker is highly recommended and available now. **
Apollo's Fire: Music for the Soul
The Cleveland-based baroque orchestra founded by Artistic Director Jeannette Sorrell is offering a series of video streams entitled "Music for the Soul." New episodes are posted here.
Australian Chamber Orchestra
ACO HomeCasts is an innovative digital content season curated by Artistic Director Richard Tognetti, and with an emphasis on content that reflects the ACO's artistry, dynamism, and sense of adventure. ACO HomeCasts encompass a mix of hi- and lo-fi content presented across a range of channels. Musicians have been equipped with a mini in-home studio and training, enabling them to record, produce, and broadcast content directly from their homes. This includes full-length ACO concerts broadcast as Facebook Watch Parties hosted by an ACO musician, intimate solo performances filmed live from musicians' homes, and "Ask-Me-Anything" Instagram interviews. Audiences can request specific performances and submit questions to musicians. Each week's schedule is announced Monday mornings here.
Baltimore Symphony Orchestra
BSO musicians are putting live-streamed concerts on the orchestra's Facebook page on Wednesday and Sunday nights "for the near future."
Bard SummerScape & Fisher Center
Each week Fisher Center is releasing new content, including commissions and performances from its archives. The streamed works highlight a different aspect of Bard's wealth and breadth of programming, including performances from its SummerScape Opera and BMF archives. Recent additions to the program include Bard SummerScape's 2011 production of Strauss's rarely performed Die Liebe der Danae and last year's Daniel Fish directed staging of Michael Gordon's Acquanetta. More details here.
Bayerischen Staatsoper
Individual performances – such as Bluebeard's Castle with John Lundgren and Nina Stemme, and Il Trovatore with Anja Harteros and Jonas Kaufmann – are available as live stream or as video-on-demand for 14 days. Monday Concerts will consist of Lied, solo instrumentalists, chamber music and dance including violinist Julia Fischer, soprano Hanna-Elisabeth Müller, baritone Christian Gerhaher, pianist Gerold Huber, tenor Jonas Kaufmann, baritone Michael Nagy and bass Tareq Nazmi. Visit here to view and for details.
Beth Morrison Projects
The new opera powerhouse is offering an "Opera of the Week," which streams every Thursday on BMP's home page. The current offering is Ted Hearne's The Source. Chelsea Manning gave hundreds of thousands of classified documents to WikiLeaks. Four singers are housed alongside the audience in a visceral installation. Singing with (at times) electronically-processed voices, and accompanied by a live ensemble of seven instrumentalists, they inhabit an assemblage of Twitter feeds, cable news reports, chat transcripts, and classified military video asking how we confront the massive information which Manning brought to light.
Boston Symphony Orchestra
The Boston Symphony presents "BSO at Home," which includes self-produced videos from BSO musicians and conductors featuring anecdotes, personal reflections and insights, and short informal performances to be released periodically through the BSO's social media channels. There will also be six weeks of daily curated audio offerings available each weekday morning at 10 a.m. through www.bso.org/athome. For a complete list click here.
Budapest Festival Orchestra Quarantine Soirées
Hungarian conductor Ivan Fischer has created a new concert series in response to the worldwide musical shutdown. The Quarantine Soirées are LIVE and free to view online chamber music concerts given nightly at 7:45 pm. Visit here for details of upcoming concerts.
Carnegie Hall
Live with Carnegie Hall is a new online series designed to connect world-class artists with musical lovers everywhere, featuring live musical performances, storytelling, and conversations that offer deeper insights into great music and behind-the-scenes personal perspectives. In addition to live conversation and/performance, Live with Carnegie Hall programming will integrate historical or recent audio/video content drawn from concerts, master classes, and recordings. In most of the programs, artists will engage with viewers in real time via social media, building an inspired sense of community. The series will be streamed via Facebook and Instagram. A schedule will be found on carnegiehall.org/live.
The Cleveland Orchestra
The Cleveland Orchestra is offering free on-demand access to its Centennial Celebration conducted by Music Director Franz Welser-Möst and featuring Lang Lang in Mozart's Piano Concerto No. 24. The concert also features Richard Strauss's Die Frau Ohne Schatten Symphonic Fantasy and Ravel's La Valse. It also offers daily Mindful Music Moments videos, and videos from musicians performing from home. For information and to view visit here.
Cliburn at Home
The Cliburn has three new online initiatives. "Cliburn Watch Party" relives some of the best moments of the Van Cliburn International Piano Competition twice a week. "Cliburn Kids"—on Mondays and Thursdays at 11am—explores rhythm, storytelling, dance, and listening games in short (seven- to 10-minute), entertaining, and educational journeys. "Cliburn Amateur Spotlight," on Tuesdays, Fridays, and Sundays at 4 pm CDT, posts performance videos submitted by the 72 who were accepted as competitors for the 2020 Cliburn International Amateur Piano Competition (rescheduled to 2022). Visit Facebook, YouTube, Instagram or Cliburn.org.
Daniel Hope
Violinist Daniel Hope presents "Hope at Home," a television series for our socially distanced times. Professionally produced by Kobalt Productions for Europe's ARTE television network, the series comprises half-hour episodes of live musical performance by leading classical artists. Episodes are archived for 90 days on the ARTE Concert website and on Deutsche Grammophon's YouTube channel.
Detroit Symphony Orchestra
The Detroit Symphony Orchestra has made its webcast archive available for free on its website. The collection features 200+ works going back three years, and highlights include Leonard Slatkin conducting John Luther Adams's climate change-inspired Become Ocean from 2019, several world premieres, and a host of bite-sized encores.
Deutsche Grammophon Yellow Lounge
The German classical music giant is streaming Yellow Lounge broadcasts from its archives. Recent additions include clarinetist Andreas Ottensamer, pianists Alice Sara Ott and Chihiro Yamanaka, and cellist Mischa Maisky. Performances are broadcast in rotation, one video at a time, adding a new performance every few days. DG communicates the start of each new performance by newsletter at the start of each week. To keep updated sign up here.
Finnish National Opera
Finnish National Opera presents Stage24, a series of streamed archived performances on its website, which are then available for the next six months. Interesting recent content includes a staged version of Sibelius's Kullervo, Stravinsky's The Rake's Progress, Caspar Holten's staging of Wagner's Der Fliegende Holländer with Camilla Nylund and Christoff Loy's Tosca. An excellent company and some really interesting and original work worth investigating ** View here.
Handel and Haydn Society
Boston's Handel and Haydn Society has created the H+H Listening Room where you can hear and watch H+H performances including Mozart's Requiem, Handel's Messiah, and Purcell's Dido and Aeneas filmed at New York's Met Museum. There are also more than a dozen videos of musicians performing from their homes, a special video of principal flutist Emi Ferguson teaching people how to make their own baroque flute, and a new podcast called "Tuning In". In the first episode Principal Cellist Guy Fishman interviews Artistic Director Harry Christophers about Bach's St. Matthew Passion. Explore here.
IDAGIO
Streaming service IDAGIO has launched a new live video series called IDAGIO Live to help artists and listeners feel more connected through live interviews with prominent artists from the comfort of their own homes. Baritone Thomas Hampson will be hosting a weekly program each Tuesday and Thursday. Details here.
Duo Ingolfsson-Stoupel
Violinist Judith Ingolfsson and pianist Vladimir Stoupel are seasoned soloists who united with the goal of exploring new paths and directions in the intimate atmosphere of the violin-piano recital winning acclaim for their performances across the globe. In response to the COVID-19 pandemic, they are presenting music that is close to their hearts every Friday and Tuesday at 1 pm EST on YouTube. LIVE
Kennedy Center Couch Concerts
The Kennedy Center is offering a free, live digital performance initiative, Couch Concerts, to help inspire, uplift, heal, and bring the performing arts into homes across the country and around the world during these difficult times. Couch Concerts stream direct from artists' homes on the Kennedy Center website at 4 pm ET every Monday, Wednesday, and Friday. Audiences can discover a wide range of other at-home programming through the Kennedy Center at Home webpage.
La Monnaie
Belgium's La Monnaie de Munt has launched free streaming of a virtual season of seven operas from the archives. Next batch currently TBA. Details and access here.
LA Opera
LA Opera is maintaining a weekly #LAOAtHome schedule including live Living Room Recitals and popular productions from the vaults. Weekly details here.
La Scala/RAI
Italy's RAI presents five productions from La Scala Milan including the world premiere of Kurtág's Fin de Partie, Daniel Barenboim conducting Götterdämmerung, Lisette Oropesa in Verdi's I Masnadieri, Montedervi's Orfeo conducted by Rinaldo Alessandrini, and Les Vêpres Siciliennes conducted by Daniele Gatti. A wide range of concerts are also available. Click here to view and for further details.
Lincoln Center
Lincoln Center at Home enables families and communities to keep the arts front and center. From the archives of Lincoln Center's resident organizations comes a trove of video, including rarely seen footage from decades of Live from Lincoln Center, more recent performances from across campus, and live streams from wherever performances are still happening. In addition, Lincoln Center Pop-Up Classroom broadcasts on Facebook Live every weekday at 10 am ET. Led by some of the world's best artists and educators, each creative learning activity utilizes simple materials found at home to help families with children explore a variety of art forms. Each classroom will remain available on Facebook after the live broadcast. Finally, #ConcertsForKids teams up with top artists to bring world-class performances and diverse musical perspectives from their homes to yours. Check web calendar for latest digital offerings.
Los Angeles Chamber Orchestra
Los Angeles Chamber Orchestra presents free LACO AT HOME streaming and on demand performances, including a full showing of the orchestra's critically acclaimed performance last fall featuring the West Coast premiere of Dark with Excessive Bright for double bass and strings by LACO Artist-in-Residence Missy Mazzoli. Available on demand here with more being added soon.
Los Angeles Master Chorale
"Offstage with the Los Angeles Master Chorale" is a weekly series airing at 5 pm (PT) and beginning on Friday, April 24. The series will feature interviews conducted by Artistic Director Grant Gershon and Associate Conductor Jenny Wong with notable performers as well as Master Chorale singers. Before each interview, viewers will be able to submit questions via social media; recordings of each session available here. Special guests include newly appointed Artist-in-Residence Reena Esmail, Morten Lauridsen, Anna Schubert, Peter Sellars, Derrick Spiva, and more.
Metropolitan Opera Free Student Streams
Students and teachers worldwide can draw from the Met's online library of operas and curricular materials plus new live virtual conversations with Met artists and educators from the company's national education program. Resource materials will be made available weekly via the Met website starting on Mondays at 10 am ET, including extensive background information; activities to help students engage before, during, and after the performance stream; illustrated synopses; coloring pages; and audio clips. On Wednesdays at 5 pm ET, each week's performance will be made available for streaming on the Met website, where it will remain for 48 hours. An hour before each performance stream, students from around the world will have the opportunity to interact directly with a singer or member of the creative team on Zoom. Upcoming streams include Massenet's Cendrillon, Donizetti's L'Elisir d'Amore, Humperdinck's Hansel and Gretel, Bizet's Carmen and Puccini's Madama Butterfly. More information here.
Minnesota Orchestra
Minnesota Orchestra at Home shares video, audio, and educational materials through the categories of Watch, Listen and Learn, including videos from the orchestra's archives and newly created "mini-concerts" directly from the homes of Orchestra musicians. Explore and view here.
NEW: National Forum of Music, Wroclaw, Poland
Poland's national music forum has made recordings available on its YouTube Channel from a range of NFM ensembles: NFM Wroclaw Philharmonic, NFM Leopoldinum Orchestra, Wroclaw Baroque Orchestra, NFM Choir, Wroclaw Baroque Ensemble, led by their Artistic Directors: Giancarlo Guerrero, Joseph Swensen, Jaroslaw Thiel, Agnieszka Franków-Zelazny, Andrzej Kosendiak and others. Explore here.
National Sawdust
National Sawdust has launched Live@NationalSawdust, a free digital platform offering concerts from the past five seasons and professional development programs from Renée Fleming, Meredith Monk and others, and including fundraising efforts for National Sawdust and the artists involved. Initial releases will focus on the very first concert in the venue from October 2015, including performances by Philip Glass, Foday Musa Suso, Tanya Tagaq, Chris Thile, Nico Muhly, Nadia Sirota, Jeffrey Zeigler, Eve Gigliotti, Paola Prestini, Nels Cline, Glenn Kotche, Theo Bleckmann, ACME and more. Future releases will draw from an extensive digital archive of more than 1,200 live performances, including highlights like Terry Riley's Archangels featuring the Choir of Trinity Wall Street, Du Yun's Pan Asia Sounding Festival, and more.
New World Symphony
The New World Symphony presents a web-based series called NWS Archive+. Michael Tilson Thomas moderates discussions with NWS Fellows, alumni, guest artists, and visiting faculty about archived recordings. Performances will be available here. NWS Fellows also play live, informal chamber music concerts from their homes in Miami Beach and broadcast via Facebook Live. In addition, the NWS online archive contains master classes, tutorials and town halls, which can be found here. Finally, for the past 10 years, the Fellows have performed one-hour concerts for local school children. These concerts and preparatory material will be available free to students and parents. NWS Educational concerts can be found here.
Olyrix
French opera streaming site Olyrix is making its content free throughout the COVID-19 crisis. Not all content is watchable in the U.S., but there are many fascinating productions and concerts from top-notch opera companies, from Cavalli's Ercole Amante from Paris's Opéra Comique and Purcell's The Indian Queen from Opéra de Lille to Korngold's Violanta from Teatro Reggio Torino. A really well-curated collection. ** Explore here.
Onsite Opera
The New York opera company, which specializes in site-specific and immersive productions, have made five filmed productions available through the company's website and Facebook page. Operas include Rhoda and the Fossil Hunt staged at the American Museum of Natural History, Rameau's Pygmalion staged at the Lifestyle-Trimco mannequin showroom, Mozart's The Secret Gardener staged at the Westside Community Garden, and Murasaki's Moon filmed at the Metropolitan Museum.
Opera Australia
OA | TV: Opera Australia on Demand is the Sydney-based company's new digital space. Alongside the world's largest collection of Dame Joan Sutherland on video, OA will offer exclusive content from the OA back catalogue, productions from Handa Opera on Sydney Harbour, and a new series of chat show-style interviews conducted by AD Lyddon Terracini. The first posted full show is Sutherland in The Merry Widow, and the fileted aria's in the section labelled "The Best of Dame Joan Sutherland" are even better. ** View here.
Opéra National de Paris
The Palais Garnier and Bastille Opera are making their digital stage, "The 3e Scène," free and available to all. Founded in 2015, the platform is a pure place of artistic adventure and exploration, giving free rein to photographers, filmmakers, writers, illustrators, visual artists, composers, and choreographers to create original works. Visit here. Some of Opéra National de Paris's productions are accessible on the company's Facebook Page. In addition, Octave, the Paris Opera's online magazine, is posting articles, videos, and interviews here.
Opera North
One of Britain's most respected smaller opera companies, Opera North has put its acclaimed semi-staged concerts of Wagner's epic Ring Cycle online. "Beg, borrow, or be like Wotan and steal a ticket for this show," said the UK's Times of Das Rheingold. "You'd be lucky to hear as good at Bayreuth," said The Telegraph of Die Walküre. Richard Farnes proves a seriously impressive Wagner conductor. Watch here.
OperaVision
OperaVision offers livestreams of operas available for free and online for six months. Previous offerings include Don Giovanni from Finnish National Opera and David McVicar's superb Die Entführung aus dem Serail from Glyndebourne **. Next up is a fascinating Russian season. View past content here.
The Philadelphia Orchestra
Music Director Yannick Nézet-Séguin and The Philadelphia Orchestra are offering new ways to engage with the music and musicians of the Orchestra. Through WATCH, LISTEN, LEARN the Virtual Philadelphia Orchestra will fulfill its ongoing commitment to bring music, in video and audio forms, as well as interactive education and enrichment, to audiences. Content is available here.
Pierre Boulez Saal
The Pierre Boulez Saal is making an ongoing list of recordings available for a limited time. Highlights include Barenboim and the Boulez Ensemble playing Schubert, Berg, Widmann, and Boulez, lectures and concerts led by Jörg Widmann, and a Beethoven cycle with the West-Eastern Divan Orchestra conducted by Barenboim. Explore here.
San Francisco Symphony
San Francisco Symphony is making all documentary and concert episodes of Michael Tilson Thomas and the San Francisco Symphony's groundbreaking Keeping Score project available for unlimited free streaming on the Symphony's YouTube channel. MTT explores the motivations and influences behind major classical works by Tchaikovsky, Beethoven, Copland, Stravinsky, Berlioz, Ives, Shostakovich, and Mahler. Each episode is accompanied by a one-hour concert program by the San Francisco Symphony. Unmissable. **
Seattle Symphony
Seattle Symphony is rebroadcasting concerts on Thursday and Saturday evenings. In addition, Morning Notes on YouTube or Facebook features solo performances by individual musicians.
NEW: The Sixteen
The Sixteen, with founder Harry Christophers, has launched Quarantine with The Sixteen, a regular schedule of digital content. The Sixteen Virtual Choir's performance of Sheppard's Libera nos involved each part being recorded at each singer' home. Other features include: Choral Chihuahua, a podcast by The Sixteen and I Fagiolini; Stay at Home Choir performing Sir James MacMillan's O Radiant Dawn; Harry Christophers introducing 20 years of The Choral Pilgrimage; Archive performances, including Sir James MacMillan's Stabat mater performed in the Sistine Chapel and Bach's St Matthew Passion with Streetwise Opera; Recipes for isolation; Video diaries providing insight into daily lives during lockdown; Weekly playlists. Explore here.
Trinity Wall Street
New York's Trinity Church Wall Street introduces daily weekday "Comfort at One" (1 pm ET) streaming performances on Facebook with full videos posted here. Tune in for encore performances of favorite Trinity concerts, professionally filmed in HD, along with current at-home performances from Trinity's extended artistic family. "During trying times, music stills our souls and provides a healing grace," writes Trinity. "We hope these performances help you find a daily haven of peace and comfort."
NEW: Tulsa Opera
In light of the coronavirus outbreak, Tulsa Opera launched its Staying Alive web series, which includes virtual performances of opera, popular music, and musical theater, directly from guest artists' homes. Each week, the series features artists from around the world, including artists that have been recently heard on the Tulsa Opera stage or would have been heard in the company's new production of Tobias Picker's Emmeline, cancelled due to the pandemic. New content appears every Monday, Wednesday, and Friday at 2 pm CT. Explore here.
Verbier Festival
The cancelled Verbier Festival is presenting QuarantineConcerts, a platform where artists can perform live in the comfort of their homes as a way to keep the Festival alive. The concerts are both streaming on their website but also on quarantineconcerts.tv. Archived performances include Quatuor Ebène, Gautier Capuçon, and Matthias Goerne, but Academy Artists will also stream LIVE.
Voices of Ascension
New York choir Voices of Ascension, which celebrates its 30th anniversary next season, is posting a daily offering of choral beauty on its website. Music is chosen by staff, members of the chorus and orchestra, and listeners. View here.
Warsaw Philharmonic
The Warsaw Philharmonic has made a selection of video recordings available on its YouTube channel. Recent offerings include Saint-Saëns's Organ Symphony and Arvo Pärt's Swansong conducted by Artistic Director Andrzej Boreyko, as well as rarities by Polish composers like Grazyna Bacewicz. It's an excellent orchestra very much in the Eastern European tradition and concerts have been master edited for posting online.
Paid Digital Arts Services
Berlin Philharmonic Digital Concert Hall
The BPO Digital Concert Hall contains over 600 orchestra concerts covering more than ten years, including 15 concerts with the orchestra's new Chief Conductor Kirill Petrenko, interviews, backstage footage.
Medici TV
Thousands of classical music videos are available by subscription, as well as hundreds of events that are broadcast live for free each year, available for 90 days. Subscriptions cost $83.85 per year. www.medici.tv
Archived Recent Performances
The following broadcast events have occurred since the start of the COVID-19 crisis and are still available for viewing:
March 12
The Philadelphia Orchestra and Music Director Yannick Nézet-Séguin performed BeethovenNOW: Symphonies 5 & 6 as well as Iman Habibi's Jeder Baum Spricht to an empty Verizon Hall for live broadcast. An outstanding concert captured in excellent visuals and sound. www.philorch.org/live
Miller Theater's Bach Collection was performed live for a virtual audience. The program included Jesu, Joy of Man's Desiring (arr. Hess), Concerto for Violin and Oboe in C minor, BWV 1060 (arr. Fischer), Chorale Prelude Ich ruf zu dir, Herr Jesu Christ, BWV 639 (arr. Busoni), and Cantata Ich habe genug, BWV 82, with Kady Evanyshyn, mezzo-soprano, Rebecca Fischer, violin, Alecia Lawyer, oboe, Simone Dinnerstein, piano, Baroklyn. View here.
March 14
Canadian pianist Garrick Ohlsson played an impressive selection of works by Beethoven, Prokofiev (the Sixth Sonata), and Chopin to an empty house at New York's 92nd Street Y. View here.
March 16
In front of an empty auditorium (very visible thanks to excellent camerawork) Melbourne Symphony Orchestra was conducted by Forth Worth Symphony Music Director Miguel Harth Bedoya in dynamic performances of Bloch's Schelomo with soloist Timo-Veikko Valve, and Rimsky-Korsakov's Scheherazade. Available here.
March 22
Dorn Music presented the Kuss Quartett playing Beethoven's String Quartet in F, Op.18 No. 1, String Quartet in F, Op. 135 and String Quartet in A minor, Op. 132 Movement No. 3 Heiliger Dankgesang eines Genesenen an die Gottheit, in der lydischen Tonart for the benefit of freelance musicians in Lower Saxony and across the world. The Live Broadcast from Hannover is available here. Donate here.
March 26
92nd St. Y presents Jonathan Biss playing Beethoven's last three piano sonatas. Written, as Beethoven said, "in a single breath," these pieces represent the apotheosis of his piano writing, showing his mastery of the variation form (in Op. 109), his expertise in the forms of the musical past (the fugue, in Op. 110), and an ability to be cutting-edge (considering Op. 111 as a whole, but especially the famous 'boogie woogie' moments in the second movement). Available here.
April 5
Violinist Isabelle Faust live-streamed a solo Bach recital on from Leipzig's Thomaskirche, the church where JS Bach was Kapellmeister from 1723 until 1750. The concert is on Arte.tv and free to view until July 4. Highly recommended **
April 10
Handel's Messiah with The Tabernacle Choir and Orchestra at Temple Square and soloists Amanda Woodbury, Tamara Mumford, Tyler Nelson, and Tyler Simpson. Recorded in 2018 but archived for a rainy day such as this. Available here.
Bach's St. John Passion, performed by Bach Collegium Japan conducted by Masaaki Suzuki from the Cologne Philharmonic. View here.
April 14
92nd St Y presents Marc-André Hamelin who streamed a characteristically elegant program from his home, with the timely inclusion of Liszt's Bénédiction de Dieu dans la solitude. The repertoire also included C. P. E. Bach, Enescu, Fauré, Scriabin, and six selections from Debussy's Preludes, Book II. View here.
May 8
The Berliner Philharmoniker's European Concert. In order to comply with social distancing rules and hygiene requirements Kirill Petrenko conducts the orchestra in chamber music formation from the empty Philharmonie Berlin. Federal President Steinmeier to deliver opening address. Program: Pärt's Fratres, Ligeti's Ramifications, Barber's Adagio for Strings, Mahler's Symphony No. 4 (arrangement for chamber ensemble by Erwin Stein) with Christiane Karg, soprano. View in the Digital Concert Hall.
**Highly recommended
Photos, from the top: Wu Man; Christopher Hogwood; Nina Stemme; Lynn Harrell, La Monnaie, Brussels; Di Wu, Kelli O'Hara.=
---

WHO'S BLOGGING

Interviews with musicians who have successfully created their own opportunities.
PROFESSIONAL
GROWTH
FIND:
»MORE

NETWORK
FIND:
Updates to artist manager rosters
»MORE
RENT A PHOTO
Search Musical America's archive of photos from 1900-1992.