---
New Artist of the Month: Violinist Stella Chen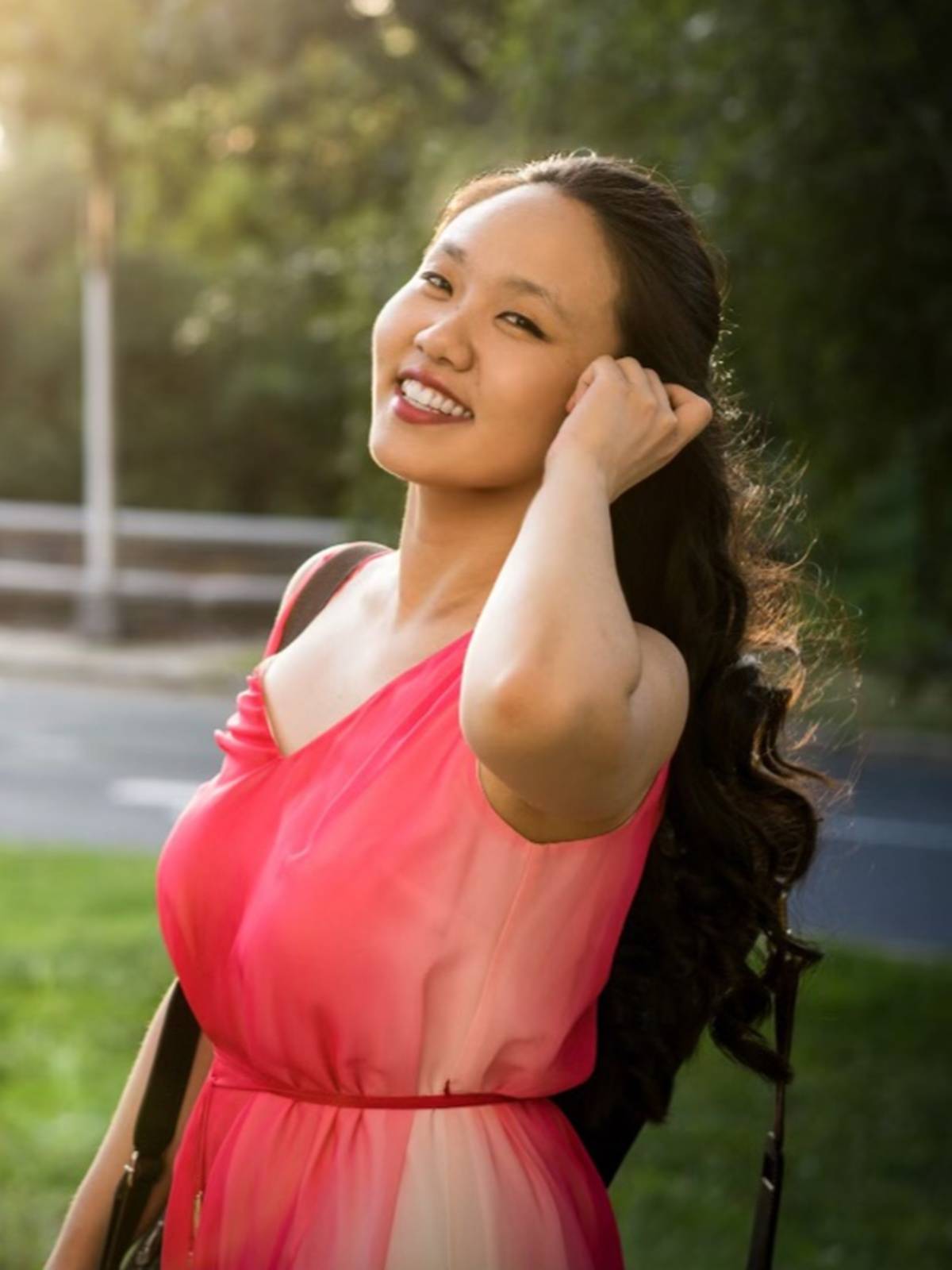 Like musicians everywhere, Stella Chen is currently in lockdown, holed up in Connecticut sitting out the virus that has brought the world to a standstill. In her case it's doubly frustrating as she should just have made her Alice Tully Hall concerto debut playing Jörg Widmann's Violin Concerto No. 2 conducted by the composer himself.
At 27, Californian-born Chen is building an enviable reputation at home and abroad. At the 2020 Lincoln Center Emerging Artist Awards (representing The Juilliard School where she is currently a doctoral candidate) at Alice Tully Hall last February, her performance of Wieniawski's Polonaise could have easily been just another ephemeral piece of virtuosic flash and dash. Instead, she delivered a thoughtful, even surprising interpretation, investing the 13-year-old Wieniawski's showy miniature with a depth and elegance that has eluded more legendary names. Her graceful, singing line, gleaming tone, and breathtaking use of pianissimo made the Tully Hall crowd sit bolt upright.
A singing quality has always been important to Chen. "What attracted me to the violin at first was Mozart, Schubert, Brahms—songful things," she confesses. "I don't have a voice to sing with, but I think I do it OK though the violin."
Growing up in the San Francisco Bay area, Chen, even with no musicians in the family, turned first to the piano and then to violin around age seven. Her very first teacher was Li Lin, a faculty member at the San Francisco Conservatory for more than two decades and now one of the world's senior violin pedagogues. He's still Chen's teacher at Juilliard today.
"Everyone knows who he is now but at the time, I think, I was his sixth or seventh student," she laughs. "I credit him for the fact that I can play the violin. Sometimes I bang my head against the wall wondering why certain things work for some people and not for me, but he's really taught me to find my own solutions to problems. People say I'm a very intuitive player, and I think Li Lin turns that intuition into something that communicates."
Age nine or ten, Chen was already placing at statewide competitions. At 15 she became the youngest-ever prize winner of the Menuhin Competition. Nevertheless, when it came time to go to college, her parents were keen she have a backup to music. Enrolling in a dual degree program, Chen ended up with a BA in psychology with honors from Harvard and a Master of Music from the New England Conservatory. Practical work in developmental psychology and music therapy was always interesting to her, and she briefly considered going on to medical school, but by that time, Chen was pretty certain of the path she would take.
A musical career never felt inevitable, however, until a minor arm injury at Harvard, one caused by oscillating between no practice and tremendous amounts of practice, found her facing the fear of not being able to perform. "I guess you always want what you can't have, and that was when I decided I can't be anything else but a violinist."
In 2017, Chen won the Tibor Varga International Violin Competition, but it was winning the Grand Prize (the Queen Mathilde Prize) at the 2019 Queen Elisabeth International Violin Competition that really opened doors. A month-long tour in which she got to play with major orchestras in Belgium and France was followed by a year of concerts and recitals worldwide. It also earned her four years playing the 1708 "Huggins" Stradivarius, an instrument on loan from the Nippon Music Foundation recently played by Baiba Skride and Ray Chen. "It has so much brilliance, but also a subtlety that helps develop my ear," she explains, "and according to friends, the further you go back in the hall the louder it sounds. That's a huge plus for projection over orchestras."
Among her favorite composers, Schubert has a special place in her heart, and she mentions his Fantasy alongside the Beethoven Concerto as signature pieces. Currently she's learning the underappreciated "F-A-E Sonata," a collaborative work put together by Schumann, the young Johannes Brahms, and Schumann's pupil Albert Dietrich. "I freakin' love it—I'm so excited!" she raves.
And violin gods? "Oistrakh was my all-time hero ever since I was seven" she admits. "Of course, I was in love with his sound, but from the little I've read about him it seems he was a very nice human being—and not all famous violinists have reputations for being nice."
She's also studied with Itzhak Perlman who has helped her when it comes to taking risks. "Mr. Perlman has performed so much that he's quite fixated on giving a different performance every night," she explains. "When I was younger, I thought 'what a terrible idea—I'm just going to mess up,' but working with him at being comfortable on stage I'm starting to know what he's saying."
Since we spoke, Chen has had some good news to set against the cancellations. She's received a prestigious 2020 Avery Fisher Career Grant, (previous awardees have included Yuja Wang), and Chamber Music Society of Lincoln Center has selected her for The Bowers Program, a three-season residency that integrates musicians into every facet of CMS in New York and internationally (previous winners include Hilary Hahn, Alisa Weilerstein, and the Danish String Quartet).
Meanwhile, with concerto bookings, recitals and tours all up in the air, at least her Chicago Symphony Orchestra debut is still on track for December, and in other good news the Widmann has been rescheduled for 2021.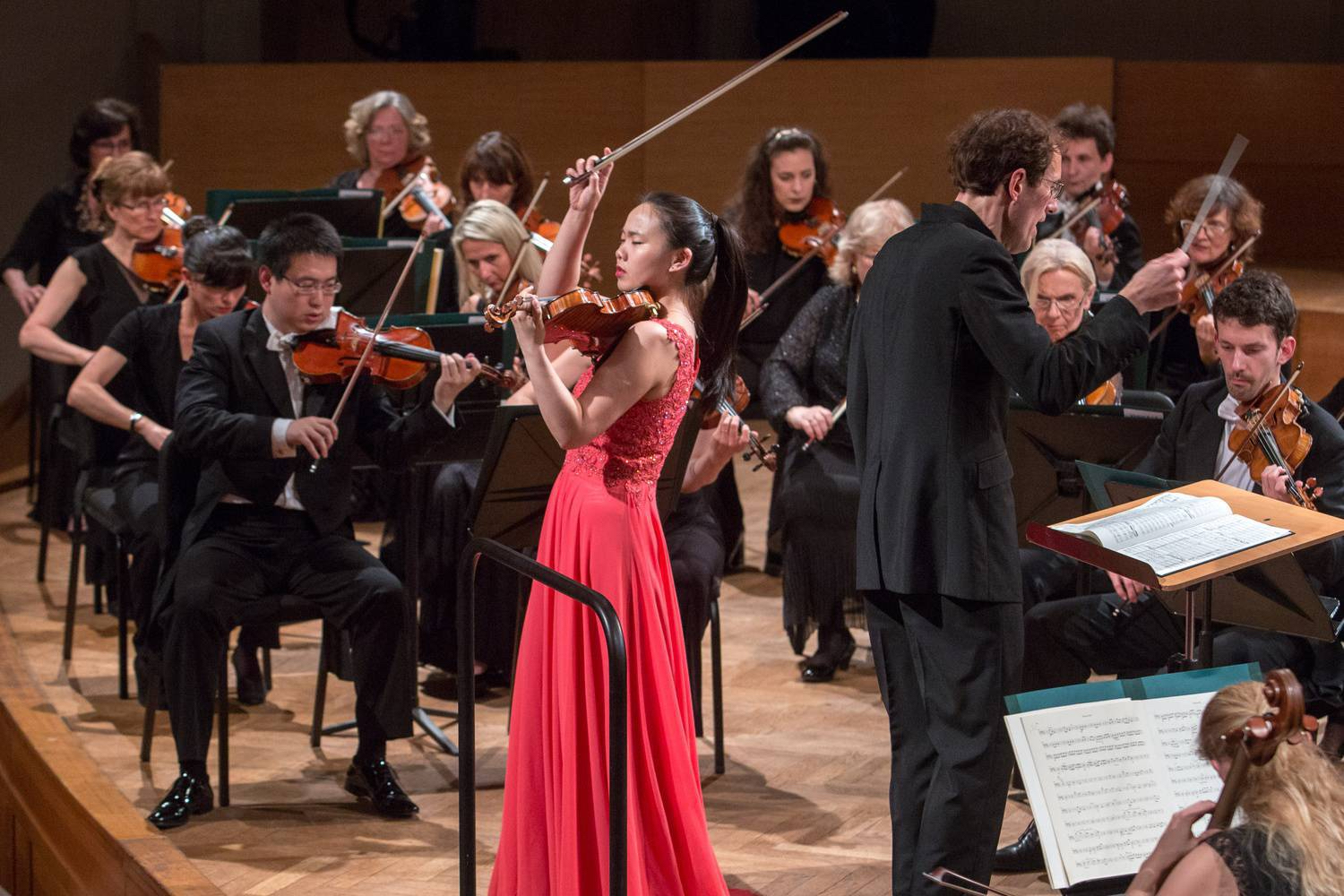 At the 2019 Queen Elisabeth International Violin Competition

WHO'S BLOGGING


RENT A PHOTO
Search Musical America's archive of photos from 1900-1992.