---
New Artist of the Month: Violinist Hao Zhou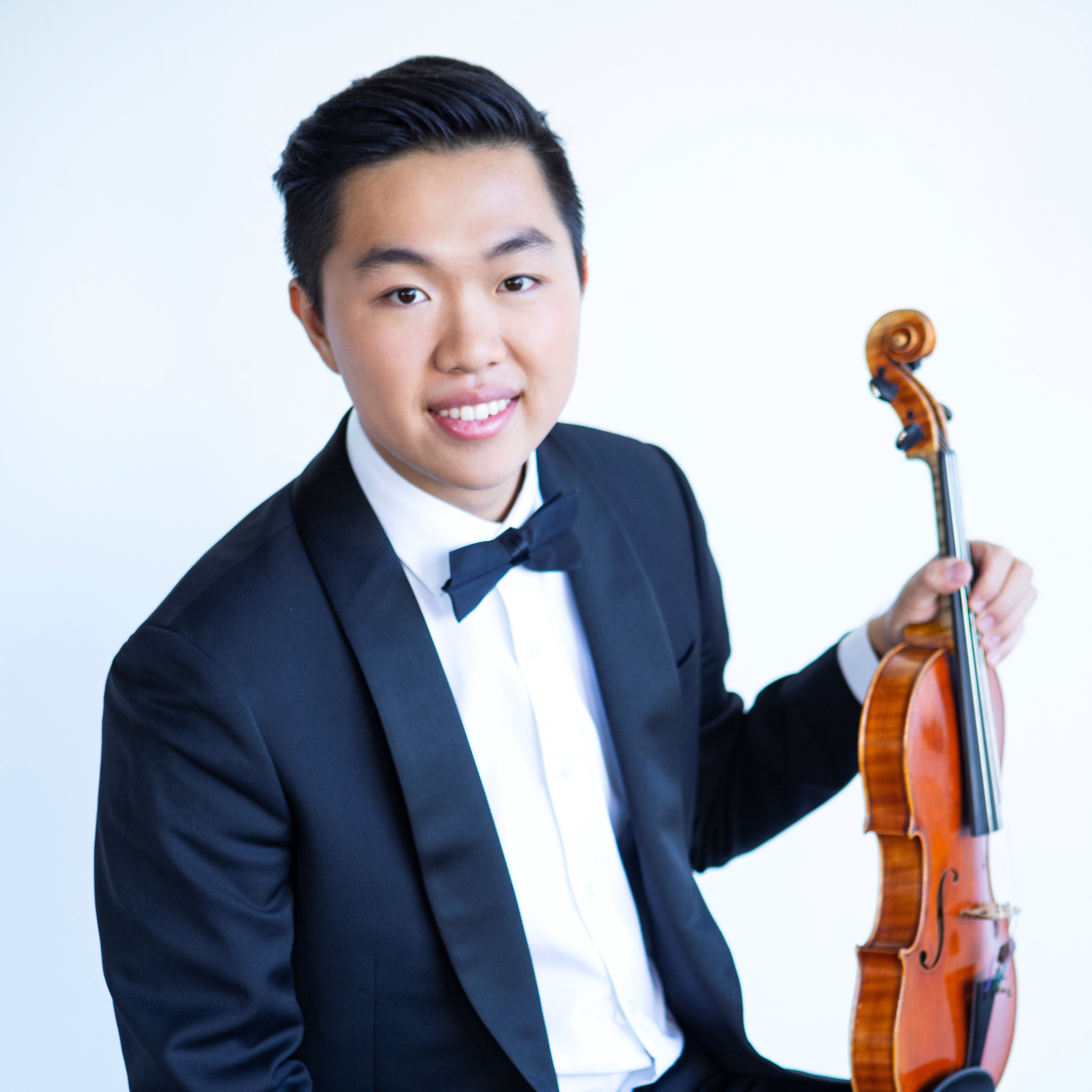 The visceral intensity of a competition performance leaves its mark on the audience as well as the contestants. You could sense the collective adrenaline skyrocketing during the final round of the Concours musical international de Montréal last June, as Hao Zhou burrowed into the cadenza bridging into the breakneck finale of Shostakovich's First Violin Concerto.
It was part of the first of two evenings of concertos showcasing the six finalists in the warm acoustic ambience of the Maison Symphonique, with Alexander Shelley conducting the Orchestre Symphonique de Montréal. Zhou's account of the exceedingly challenging Shostakovich concerto — personal, impassioned, courageous, unostentatiously brilliant — brought down the house.
It also clinched the young American's victory. Or, rather, victories — including hefty cash awards for first prize and career development, the Radio-Canada Audience Award, an artist residency at the Banff Centre, and a new violin and bow recently crafted by an association of contemporary violin makers.
"The feeling of that performance will stay with me for a long time," Zhou told me during a conversation a few months later. "I felt I was able to get into the flow and energy of the whole orchestra — that I knew what I was communicating and was being heard. It was some of the best music-making I've ever felt happening onstage."
Playing a Carl Becker instrument made in 1936, the 22-year-old Zhou accomplished all this against a backdrop of five other violinists, each of whom also performed at an extraordinary level. (I was particularly impressed by the Austrian Johanna Pichlmair, whose Brahms Concerto on the second night was deeply engrossing.) And this was merely the start of a summer of triumphs.
As a chamber musician, Zhou sailed on to take first prize with his ensemble the Viano String Quartet at the 2019 Banff International String Quartet Competition in late August/early September. Zhou formed the Viano with violinist Lucy Wang, violist Aiden Kane, and cellist Tate Zawadiuk in 2015, while they were students at the Colburn School in Los Angeles. They will remain the school's ensemble-in-residence through the 2020-21 season.
The group, which had already taken several major prizes (e.g., the Osaka and Fischoff International String Quartet Competitions), shared Banff's first prize with the British Marmen Quartet. This marked the first time in Banff history that the jury decided to award two first prizes.
Even apart from the frisson of the competition circuit, it's clear that Zhou has the goods essential for his demanding field: virtuoso technique, musical intelligence, style, and personality. And he commands the discipline to pursue his goals. We spoke shortly after he had returned from his first-ever trip to Continental Europe, to attend the Kronberg Academy Festival in Germany. He was just getting ready to join his Viano colleagues for their debut in Beijing in the fall.
Hao Zhou performs the Shostakovich Violin Concerto No. 1 at the Montreal Competition
"When I was growing up, the question was always whether I would go into music or math and science," recalls Zhou, who was born in 1997 to parents who emigrated from China and became professionals in software engineering, settling in Orange County in Southern California. As a youth, he took part in competition math. "Math probably does influence the way I approach music," he says. "It creeps up in different ways. In the way I approach rhythm. Or think about intonation, because it's all waves and frequencies, depending on whether you are building a chord or playing a line. The art of problem solving and mathematical reasoning gave me a grounding."
Zhou's parents were also "huge music lovers," he notes, and they soon recognized his musical inclination. "I was given [the online course/game] Music Ace 2 as a gift when I was very small and played it so much that I had to take drops for my eyes. My mother started me on piano first at age five and then had me try violin the next year. My parents were very helpful when I was searching for that balance between music and academics."
At age 13, Zhou enrolled in the Colburn Community School while continuing to attend public high school. He decided to enter the school's conservatory program, largely because of his love of performing in public. "Lots of kids get nervous going onstage, but I was happy to be standing in front of everybody and playing — maybe it's a mixture of innocence and obliviousness. I found that dynamic of being onstage with an audience to be a huge thrill. It drove me to pursue a career."
Encouragement from mentors
A comment by early mentor Henry Gronnier further spurred him on. "He thought I had something unique and meaningful to say," remembers Zhou. At Colburn he became a protégé of Martin Beaver — best-known as first violin of the erstwhile Tokyo Quartet — whose encouragement firmed up Zhou's decision to undertake his first international solo competition in Montreal.
Zhou's extraordinary victories in 2019 have laid the groundwork for the next steps, including various upcoming debuts as well as residences at Banff in coming seasons as a solo artist and as a member of the Viano Quartet. He plans to remain in Los Angeles as his home base for the time being.
"One of the greatest things about performing, whether in recital with a pianist, or with a quartet, or as the soloist with an orchestra, is that everyone is striving for this common goal," Zhou says. "There is nothing like feeling the energy onstage from the other performers and conveying the message to the audience."
Photos by Jeff Fasano

WHO'S BLOGGING


RENT A PHOTO
Search Musical America's archive of photos from 1900-1992.