---
And Now, Vittorio Grigolo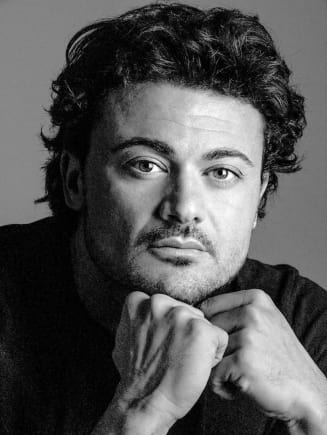 On the same day that Plácido Domingo's 51-year career at the Metropolitan Opera came to an abrupt end due to allegations of inappropriate sexual behavior, news broke that the Royal Opera was investigating Vittorio Grigolo, an accomplished Italian tenor once compared to Pavarotti.
During the ROH's recent two-week tour of Japan, the 42-year-old singer reportedly groped a female member of the chorus on stage during the curtain call at the end of last Wednesday's performance of Gounod's Faust. One witness told The Sun newspaper, "It happened in full view of the audience. Members of the chorus implored him to stop and Grigolo vehemently argued with them. They were horrified."
The company immediately replaced Grigolo with Georgy Vasiliev for the final performance, and suspended him while it launched an investigation into the "the serious allegation." Grigolo has yet to acknowledge the incident. A Sept. 22 post on his Facebook page thanked both the Japanese audiences and his colleagues at the Royal Opera and included the hashtags #love #passion #desire and #neverforgetwhoyouare.
As this incident plays out, an interview for a 2015 edition of the Italian edition of Vanity Fair in which the tenor claimed he was "driven by love" and could be regarded as a "sex addict" might well come back to haunt him.
Grigolo, who is divorced, told his interviewer Sara Faillaci, "I'm a sex addict. I'm attracted to mature women . . . complete women." While assuring her, "I believe in fidelity," he admitted "that's easier said than done." Seemingly intent on continuing to dig the hole he was creating, he continued, "I'm always driven by love, even if it only lasts for a night. Sex is a physical need that can be satisfied with anyone; love is the need to see your partner happy… satisfied."
The "very open-minded" Grigolo concluded, "If, in a relationship, there is something missing, yet the couple are happy together, why not use handcuffs, a mask, or a whip, if it's pleasurable? It isn't my thing, but if there was wife swapping at a party, I wouldn't be shocked, I'd watch. If it makes you happy, why not?"
One thing seems almost certain. There are not likely to be any future roles at the Royal Opera to make Grigolo happy.

WHO'S BLOGGING


RENT A PHOTO
Search Musical America's archive of photos from 1900-1992.