---
Baltimore Sun Loses Sole Music & Theater Critic. Updated.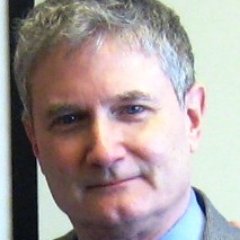 Tim Smith, for 18 years the Baltimore Sun's classical music critic—and recently restaurant reviewer as well—has decided to retire. His last day at the Sun was November 7. Two days later the paper's owner, Tribune Publishing, announced it was offering buy outs for newsroom employees. Smith's exit was not included in those and his decision to retire was entirely his own.

He arrived at the Sun in 2000, after having spent 19 years as staff critic of the Florida Sun-Sentinel. Prior to that he free-lanced for a number of outlets in his hometown of Washington, D.C., including the Washington Post. Smith, who holds a master's degree in music history, has also written for Opera News and The New York Times, among others.

Asked about future plans, Smith said he was weighing options, but promised "not to be silent."

"It wasn't that I just couldn't wait to retire," he said in a recent interview with Musical America. "It's that the nature of the job changed so much. Each time I took on another beat--and I did my best with each of them-- it meant less attention to the one I started with. I didn't see how things would ever get much better in that regard, what with the culture of clicks and the fixation on digital subscriptions.
"Arts stories never seem to drive enough web traffic," he continued, "unless there's a juicy scandal involved. And reviews--they're especially threatened these days, and not just at my paper. I blame it on the Yelp-ization of everything. All of this can get a little disheartening for someone who once thought that being a classical music critic for a daily newspaper was the job of a lifetime."
An initial email from Musical America to the Sun on Monday, inquiring as to whether Smith's position would be filled, either on a staff or free-lance basis, was forwarded at the paper to a media spokesperson on Tuesday morning. Tuesday evening, after reiterating that MA would be posting a story Wednesday and awaited comment from the paper, we received an "automatic" email: "I am out of the office and will respond to you as soon as possible."
Automation takes 10 hours to respond?*
Also exiting the department is nightlife reporter Wesley Case, leaving two staffers to cover the arts: visual arts reporter Mary Carole McCauley and arts and entertainment reporter Chris Kaltenbach.
Like many of his classical music colleagues, Smith was enlisted to cover other disciplines; at one point, visual arts was part of his beat. He was also the Sun's theater critic and, most recently, restaurants were added to his list of responsibilities. At the moment it appears that Baltimore's musical and theater arts will go without coverage.
*Update, Nov. 14, 3:35 p.m. A statement from the Baltimore Sun:
"The Baltimore Sun is committed to reporting on our community vigorously, including its vibrant arts and entertainment scene. We will continue to cover music and theater developments in a way that best serves our readers."
---

WHO'S BLOGGING

Interviews with musicians who have successfully created their own opportunities.
PROFESSIONAL
GROWTH
FIND:
»MORE

NETWORK
FIND:
Updates to artist manager rosters
»MORE
RENT A PHOTO
Search Musical America's archive of photos from 1900-1992.