---
Where Are They Now?

Pianist Daniil Trifonov

New Artist of the Month: August 2011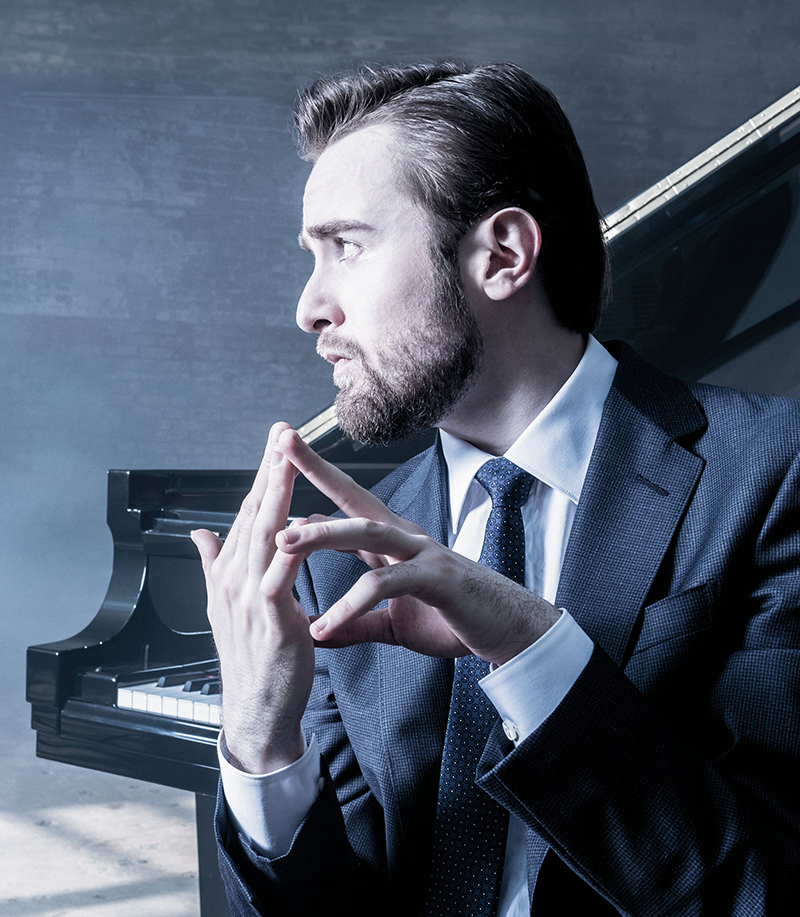 In 2011, pianist Daniil Trifonov was still a student at the Cleveland Institute of Music, albeit a student who had just won prizes at three elite competitions. In a stretch of nine months, the Russiaborn Trifonov was awarded third prize at the International Chopin Piano Competition, followed by first prizes at both the Rubinstein and Tchaikovsky competitions. "If you consider a competition as a trampoline to a career, it opens a lot of doors, and then it's important how you use it and develop," he told MA at the time.
Trifonov took maximum advantage of his trampoline. Today, his career is thriving, with a busy concert schedule befitting the superstar soloist he has become. His dazzling technique and poetic interpretations are routinely likened to pianistic titans such as Sviatoslav Richter and Martha Argerich. "What he does with his hands is technically incredible," Argerich herself has said of him. "It's also his touch—he has tenderness and also the demonic element. I've never heard anything like that."
The 2017-18 season has seen the 27-year-old Trifonov as soloist with a host of major orchestras, plus more than 20 recitals of works by Chopin and modern composers influenced by Chopin, all in support of the pianist's fourth album for Deutsche Grammophon, Chopin Evocations. His previous release, Transcendental, a double album of Liszt études, won the 2018 Grammy for Best Instrumental Solo album. A highlight of the season has been his seven-concert Perspectives series at Carnegie Hall, which has included much Chopin as well as a two-piano recital with his teacher in Cleveland, Sergei Babayan.
Like his idol Rachmaninoff, Trifonov is both a piano virtuoso and a composer. In the past year he has performed his own 2014 Piano Concerto in E-flat minor with the Mariinski Orchestra and the Detroit Symphony Orchestra, and it is on his program with the Aspen Festival Orchestra in July. He has a double chamber concerto for himself and violinist Gidon Kremer in the works.

WHO'S BLOGGING


RENT A PHOTO
Search Musical America's archive of photos from 1900-1992.