---
MA 30 Movers & Shapers: Sean Michael Gross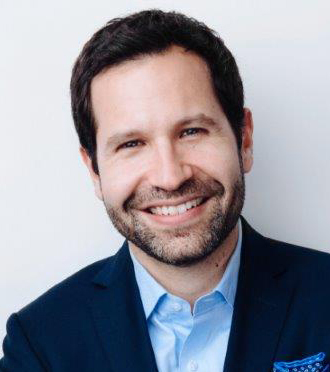 Executive VP and Chief Strategy Officer
21C Media Group
When Sean Michael Gross joined 21C Media Group in 2007, MySpace was still popular and Twitter, Facebook, and YouTube had just recently been created. In 2009 Gross capitalized on these developments and founded 21C's digital media and creative division, spearheading the company's transition from a traditional PR agency into a digital media, consulting, and branding business. Soprano Anna Netrebko, who has worked with Gross since 2005, describes him as a "pioneer" and credits him with playing a significant role in leading the music industry into the digital age.
One of the four senior managers at 21C, Gross was recently named executive vice president and chief strategy officer, advising clients about how to best harness digital media to promote their work, communicate with audiences, and engage fans across multiple platforms. Those clients—whom he helped recruit—include Joshua Bell, Daniel Barenboim, Gustavo Dudamel, Dmitri Hvorostovsky, Audra McDonald, and Yo-Yo Ma.
Gross's digital strategies have often proven fruitful: in 2012, for example, when ticket sales for Ligeti's Le Grand Macabre at the New York Philharmonic were lackluster, Gross orchestrated a lighthearted YouTube campaign featuring Music Director Alan Gilbert that launched two weeks before show time. The resulting buzz and media coverage helped jump-start ticket sales for what turned out to be a highlight of Gilbert's tenure.
A native of Los Angeles, Gross graduated magna cum laude in 2005 from New York University with a degree in music business. Before joining 21C, he worked in artist management at IMG Artists (where he first represented Netrebko). Gross is often invited to speak about arts marketing and PR, and has shared his insights with organizations including the League of American Orchestras and MIDEM.

WHO'S BLOGGING


RENT A PHOTO
Search Musical America's archive of photos from 1900-1992.