---
All material found in the Press Releases section is provided by parties entirely independent of Musical America, which is not responsible for content.
A Maestro Who Saved Girl Genius –TeRra Han and Sukhi Kang

 A Maestro Who Saved a Girl Genius / Nirmanakaya
Live Single Album 'Nirmanakaya', Sukhi Kang & TeRra Han
TeRra Han tramsformed Sukhi Kangs modern compostion with kayageum
Improvisational combination of kayageum, electronics and video art by Namjun Paik
Electronic music by Roland Britenfeld, German composer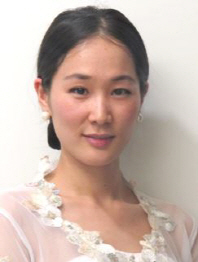 Two music giants of South Korea's, composer Sukhi Kang and TeRra Han, Korean kayageum prodigy's live album release this month in USA by Poly Music Co., it will be distributed in amazon.com. TeRra Han's single album 'A Maestro Who Saved Girl Genius' is a live performance recording of TeRra Han's solo concert featured by the National Modern and Contemporary Museum of Korea, Seoul 2014.
It was a TeRra Han had contribution concerts for 80 years birth of Sukhi Kang who is the truly pioneer of contemporary music of Korea, as well as, world widely well-known modern composer. He is also well known for a student of Isang Yoon and teacher of Unsuk Chin. The recital was held Korean's prestigious arts hub such as Museum of Modern and Contemporary Arts of Republic of Korea, Seoul Museum of Arts and Museum of Arts, Seoul National University 2015 April–May. The concert of the Museum of Modern and Contemporary Arts was appointed the official cultural event by Korean government.
In fact, the concert series of hers which happened as long as 11 years in Korea since she spend time in overseas including Tokyo, New York, Paris and Beijing, as well as the long period of identical crisis of music by herself. She presented cutting-edged contemporary masterpiece of Sukhi Kang's which she arranged the pieces for western classical ensemble instruments to solo kayageum as a world premiere, either.
One of the pieces was named 'Nirmanakaya' is meaning of 'Gifted' in Sanskrit language, the piece was a improvisational music written in graphic notation motivated Korean traditional notation called 'Jeong Gan-bo' had been composed by exchanging creative ideas with Namjun Paik who was a visual artist as well known, close friend to Sukhi Kang. TeRra Han interpreted and performed the piece in forms of improvisational electronic kayageum music with Roland Brietenfeld, German composer.
 
Roland Brietenfeld, composer & electronic music
TeRra Han is one of the most internationally acclaimed musicians for Asian traditional music scene, not even for Korea's, she was a child prodigy started playing piano, and at age four, she entered Korean classical music age 6. She trained Asian music and culture at the Tokyo University of the Arts in Japan and at the Central Music Academy in China and also studied North Korea's music. She graduated from Seoul National University and was the first grantee of Asian Cultural Council, the Rockefeller Blanchette Foundation in the United States.
It has attracted international attention such as her debut as the youngest person in the New York Carnegie Hall. In 2016, she was admitted as a voting member of the Grammy Awards, rarely for Asian musician. She released more than 10 solo albums, and in February she launched the Asian music magazine "TeRra".

TeRra Han performance with background of video art by Namjun Paik
Repoter, John A. Hughes

WHO'S BLOGGING


RENT A PHOTO
Search Musical America's archive of photos from 1900-1992.