---
MA 30 The Innovators: Benjamin Mitchell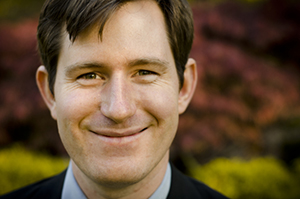 Founder and President, Kaleidoscope Chamber Orchestra
Two years ago, clarinetist Benjamin Mitchell founded the Los Angeles-based Kaleidoscope Chamber Orchestra, which chooses to operate without a conductor. Nothing particularly innovative about that, as the Orpheus Chamber Orchestra and other groups have long proven. But a conductor-less orchestra did fill a gap in the burgeoning Los Angeles music scene, and Mitchell had some new ideas on how to make it work.
Believing that high ticket prices are one of the biggest roadblocks to the spread of classical music, this season Kaleidoscope is doing away with tickets, instituting a "pay what you can" policy. Audience members can pay any amount either before, during, after the concert—even when they get home.
Kaleidoscope encourages people to take photos or videos during the performances and put them on social media, as a way of building its audience. It does draw the line at flash photography, though, and still urges patrons to silence their cell phones.
The players who can perform standing up do so, period baroque-style, and concerts are limited to one hour so as to attract younger fans and those with shorter attention spans. The repertoire bursts outside the usual province of chamber orchestras at times with Mahler's Symphony No. 4, Prokofiev's Symphony No. 5, or Messiaen's L'Ascension. The group sponsored a competition for new works last spring and received almost 900 applications, from which 12 pieces were chosen to be played this season.
So far, Kaleidoscope has performed mostly at churches in Santa Monica, Glendale, and Palos Verdes, and in Union Station; plans are in place for extra concerts in schools, hospitals, and homeless shelters. With one of the largest pools of expert musicians in the country to choose from, Kaleidoscope has had no problem attracting players. "There are hundreds of musicians who want to be involved in Kaleidoscope right now, many times more than we can use in a given concert," says Mitchell.

WHO'S BLOGGING


RENT A PHOTO
Search Musical America's archive of photos from 1900-1992.