---
MA 30 The Influencers: Adam Crane

Vice President for External Affairs
St. Louis Symphony Orchestra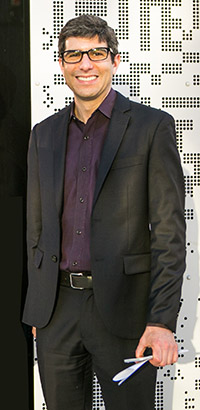 Adam Crane disproves the old maxim that you can't go home again. Crane grew up in St. Louis and played cello in the St. Louis Symphony Youth Orchestra. He then headed east to attend New York University and, after graduation, got a job at Carnegie Hall as an assistant to the executive director, the late Judith Arron. There followed a foray into the recording business, working with Universal Classics and Warner Classics, before moving into the orchestra world, as public relations director of the Los Angeles Philharmonic.
While in Los Angeles, Crane befriended Nathaniel Ayers, a homeless and schizophrenic musician, and introduced him to members of the Philharmonic. Those relationships were chronicled by Los Angeles Times columnist Steve Lopez in the book The Soloist and depicted in a 2009 movie. Today, Crane continues to be involved with issues of homelessness, incarceration, and mental illness, and how they intersect with music, as a board member of Street Symphony, a nonprofit ensemble that brings free, on-site performances to poor communities in Los Angeles and elsewhere.
In 2008, Crane accepted an offer from the St. Louis Symphony, where he now oversees all external affairs. The department he runs was created specifically for him and encompasses education, community programs, the youth orchestra, government relations, and live radio broadcasts from Powell Hall that he co-hosts on the local NPR station.
One October 2014 broadcast made news itself when a group staged a peaceful demonstration during a concert. They were protesting the police killing of Michael Brown in Ferguson, MO. "We were doing the Brahms Requiem, coming out of intermission," recalls Crane. "The tuning had occurred and the conductor had walked out onstage—and all of a sudden, these protesters started singing, "Which Side Are You On," then left the hall. "We were on the air, and had to go into breaking news mode, which was interesting. We had it documented on the radio, really live."
Crane is versatile. In August, he took his baseball mitt to a parking lot behind Powell Hall to warm up St. Louis Symphony President Marie-Hélène Bernard as she practiced to throw out the first pitch before a Cardinals game against the Washington Nationals at Busch Stadium.

WHO'S BLOGGING


RENT A PHOTO
Search Musical America's archive of photos from 1900-1992.