---
Italian Piano Competition May Sue Juror for Slander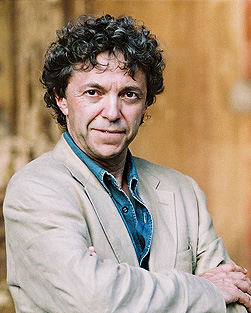 NEW YORK -- On Sunday, news of a scandal at the Rina Sala Gallo International Piano Competition in Monza, Italy, emerged on the Slipped Disc blog. French pianist Pascal Rogé—"not a man who seeks limelight or trouble," according to SD's Norman Lebrecht—walked off the jury, calling his fellow judges "political and fraudulent people," and singling out the Italians as Mafioso. (Rogé reported three Italians on the jury—there were actually only two—but suggested that two others were "very strongly Italian influenced.")
Then, in a stunning move, he unashamedly laced into one of the competitors for playing "the most boring, tedious and dull Schubert B-flat Sonata I have ever heard in my life, not to mention poor Debussy Preludes without any 'French touch.'" He actually named this defenseless pianist, though out of a sense of decency, I won't. He accused the Italians of boosting this [non-Italian] pianist so that the Italians would have a weak competitor in the final round.
A week or so ago I was in Cremona, near Monza, at the Mondomusica Fair when Lebrecht was awarded the Cremona Music Award for "Excellence in Journalism." (Not everyone was happy with the choice.) Ironically, it was Roberto Prosseda, one of the Monza competition's jury members, who had recommended Lebrecht for the award. Prosseda sent the British blogger an email informing him of the prize; shortly thereafter, Lebrecht posted Rogé's inflammatory report, slandering Prosseda's name.
So what is Rogé's beef, and where is his evidence of wrongdoing? Well, his favorites didn't make it into the finals. Apparently, that was damning enough. Then there was the fact that the voting was done electronically, and he didn't trust the (Italian) scorekeeper. Finally, individual rankings made by each judge were kept private during the voting process. Hence, he concluded, there was surely an Italian conspiracy at work. Needless to say, there are serious problems with his inferences, as well as with his behavior.
The official policy of the Rina Sala Gallo International Piano Competition is not to publish the judge's scores before the event is over, but Rogé's accusations have prompted the competition to announce them, now that the event has concluded.You can't get much more transparent than that, despite Rogé's claims of a secret conspiracy.
The information puts Rogé in a bad light. He actually gave the competitor he singled out as being so dreadful a 9.75 out of 10 in the first and second rounds, and an 8.5 in the third, which lifted her in the rankings. As for the Italians conspiring together, in the third round Prosseda's score for one of the Italian pianists was nearly as low as Rogé's.
In fact, Rogé's own scoring had brought about the result he so abhorred. The competition rules state that the highest and lowest rankings are thrown out. This is a practice that has been used at contests such as the Cliburn Competition and the Tchaikovsky Competition. Yet, as Prosseda explained to me, Rogé "gave the highest mark 14 times and the lowest mark 21 times" – a sure way for a judge not to be heard. In fact, by attempting to eliminate the Italian pianists in the third round with very low scores, while giving the absolute highest number to his two favorites, he nullified his own vote and guaranteed the ascent of the pianist he ridiculed.
As for the privacy of the voting—it is a common practice designed to prevent colleagues from unduly influencing each other. I've sat on many juries, including the Van Cliburn Amateur, where judges are forbidden to communicate. It's a good idea.
As the smoke clears, it's important to consider Pascal Rogé's disgraceful behavior. What possible justification could there be for publicly humiliating an aspiring young pianist, as he did? Or attacking colleagues with an ethnic slur? Or walking out because you disagree with the trend? Is that what we can expect at the next Geneva Competition when he takes over?
In his rant on Slipped Disc, Rogé makes mention of the famous incident of Martha Argerich walking out on the Chopin Competition in Warsaw when Ivo Pogorelich was eliminated (an action for which she later apologized). "Okay, I'm not Martha Argerich," he groused, "and it won't have any repercussion whatsoever…." But I think he doth protest too much. Why make the comparison at all, unless he wishes to elevate his standing in our minds to that of Argerich, with the hope of creating the same kind of splash?
The Monza competition is threatening legal action against Rogé, as it should. So this pianist who allegedly doesn't seek "the limelight or trouble," according to Lebrecht, may find that he is getting more of both than he bargained for.
Lebrecht's Slipped Disc offers guilty pleasures, but you can be sure that hard facts won't get in the way of a sensational narrative.
The Winners:
Fiorenzo Pascalucci, Italy, First Prize
Federica Bortoluzzi, Italy, Second Prize and Audience Prize
Atsuko Kinoshita, Japan, Third Prize
The Jury:
Riccardo Risaliti, Italy
Vovka Ashkenazy, Iceland and Russia
Jeffry Biegel, USA
Nora Doallo, Argentina
Roberto Prosseda, Italy
Pascal Rogé, France
Graham Scott, Great Britain
Pictured: Pascal Rogé
Stuart Isacoff is a writer, pianist, composer, and lecturer. He is the author of a number of books, including A Natural History of the Piano (Knopf, 2011) and Temperament (Knopf/Vintage, 2003), and writes on the arts for The Wall Street Journal, among other publications. His views are his own and do not necessarily reflect those of Musical America.


WHO'S BLOGGING


RENT A PHOTO
Search Musical America's archive of photos from 1900-1992.