---
Movers & Shakers: Stéphane Lissner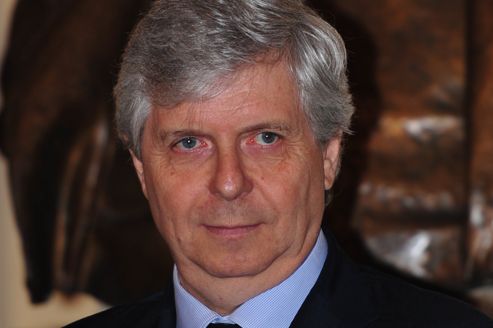 Stéphane Lissner
General Manager and Artistic Director
Teatro alla Scala, Milan
After ten years as general manager and artistic director of the Teatro alla Scala in Milan, the Paris-born Stéphane Lissner, 60, will return to his home city at the conclusion of his contract in 2015 to assume administrative control of the Opéra National de Paris.
Artistically, his time in Milan has been notable for giving greater emphasis to the theatrical side of work, bringing in such directors as Patrice Chéreau, Richard Jones, Claus Guth, Damiano Michieletto; booking artists who had rarely or never performed at La Scala, including Barenboim, Salonen, Harding, Dudamel, Jordan, Netrebko, Kaufmann, and Garan a; and welcoming back La Scala favorites who had been absent for a long time, like Abbado, Chailly, and Gatti. He is also credited with raising La Scala's profile internationally. He put the cat among the pigeons when he banned long-serving Corriere della Sera music critic Paolo Isotta from La Scala, having taken exception to his reviews.
On the management side, he has increased the number of performances per year (from 194 in 2004-05 to 280 in 2012-13); attracted more support (from $16.2 million to $40.5 million), and improved income from tickets and subscriptions (now running at $41.8 million).
When Lissner arrived in 2006, La Scala had been through a prolonged period of total chaos, including longtime Music Director Riccardo Muti's departure, General Manager Carlo Fontana's firing, and the resignation of his successor, Mauro Meli. The first non-Italian to run the house in its 227-year history, he trod carefully, a strategy that has stood him—and La Scala—in good stead. His diplomatic approach will be further tested by his appointment in Paris, where he will oversee operations at Paris's Palais Garnier and the Opéra Bastille in the wake of savage budget cuts by François Hollande's government.
Lissner founded his first theater, the Théâtre Mécanique, at age 18. In 1977 he became secretary-general of the Théâtre d'Aubervillier, since then making steady progress to the helms of several major organizations, including Orchestre de Paris (1993-95) and the Aix-en-Provence Festival (1998-2006). In 2005 he became musical director of theWiener Festwochen, a post he has maintained while still sitting in the hot seat at La Scala.
Mover & Shaker Timothy O'Leary

WHO'S BLOGGING


RENT A PHOTO
Search Musical America's archive of photos from 1900-1992.