---
What Do the Judges Look For?

What do judges look for as they decide who's the "best" artist in a competition? Technical perfection at the expense of interpretive distinction? How much does stage presence matter? Do they argue? Fight for their candidate? Are the votes confidential or do they talk openly about their decision? Does it have to be unanimous? What if they know someone who is competing, or someone is a student of a boostering colleague?

We asked some of the country's busiest musical adjudicators for the lowdown on the panels they've served on. Their responses vary, but most seem to be looking for the polished performer with something distinctive to say. It is the latter part of that equation that is often the hardest to judge and always the hardest to agree upon.
---
THE JUDGES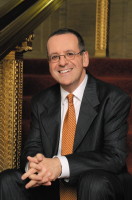 Anthony Freud
General Director
Lyric Opera of Chicago


What gets my vote?
Emotional communication. I obviously take into account a whole variety of qualities—vocalism, diction, imagination, musicality, energy—but ultimately what they all add up to is an ability to
communicate emotionally. I want to be moved by what I hear. If you distill everything down to that one issue, you can truly compare a bass with a light soprano.

Are competitions a good idea?
For young singers to come out better prepared for their careers—whether they win or not—seems to be the point.
---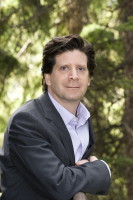 Barry Schiffman
Artistic Director, Banff Centre Summer Music Programs; Executive Director, Banff International String Quartet Competition

Judge for: Tchaikovsky International Competition; Geneva International Music Competition; Banff International String Quartet Competition; Lyon International Chamber Music Competition; Wigmore Hall International String Quartet Competition
What gets my vote?
I look for the ability to transcend, to make me as a listener experience something that is new, that convinces me that the music they're presenting to me is the greatest thing ever written. I want to be convinced. The other thing is that we're looking for concert performers. There is the need to own the stage, and have a personality that engages the listener. It doesn't mean antics on stage, just ownership of the experience.
Are competitions a good idea?
There are no perfect results; you have to know going in that it's an imperfect process. In some ways the idea of a classical music competition is absurd; it's so subjective. But it attracts interest to the art form, and gives a huge shot in the arm to the emerging artist. I guess I'd say. "Do no harm"—whether a person wins or loses, he or she should have a positive experience.
---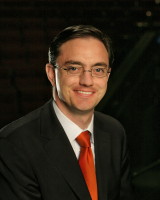 Timothy O'Leary
General Director
Opera Theatre of Saint Louis

Judge for: Denver Lyric Opera Guild; The Metropolitan Opera National Council Auditions (preliminary rounds)
What gets my vote?
I have a good amount of knowledge about technique, style, sound, and so on. At the same time, I'm looking for somebody who will really move an audience, and audience response does affect my judgment of singers. It's not just applause; you can feel the response during the singing. If the audience is affected and paying attention, you can feel the electricity.
The Met auditions are about finding both finished performers and those with great potential. There's this real and very important question: Do we evaluate singers based on where they are or out of a sense of their future potential? For rarer kinds of voices, are you playing closer attention, making sure that that person advances? That young Verdi baritone has a ways to go, but that's a voice we need, and we have to encourage him.
Are competitions a good idea?
We have a huge obligation to talk to (the competitors) afterwards. You have got to offer constructive feedback. Artists are putting themselves in a position of such vulnerability, and there's a lot in the decisions that is the result of subjective opinion.
Make the Aria Your Own
I remember at the Metropolitan Opera National Council Auditions, a young baritone who sang the Largo from The Barber of Seville (that's the one with "Figaro, Figaro, Figaro…"). If ever there's an operatic aria that we've all heard a thousand times, it's that one. But it's a virtuoso piece and this young baritone achieved that mysterious accomplishment of making something so familiar seem new.
This can happen if a singer has paid such close attention to the text that it actually inspires the music making, as if no one had ever sung that song before. There are a lot of words in the Largo, but in this performance, they all meant something—this was Figaro the barber coming up with the song in the moment, as he went along, and doing so gave him joy. It was the barber singing suddenly pianissimo, suddenly forte, allowing us all a glimpse of why he is such a captivating personality.
When an aria like that works, the joy is infectious. Every feat of vocalism adds to this joy. Secure technique is necessary, since we can't be infected with joy if we're worried that the singer won't
get through a passage. But technique can't create joy—only meaningful delivery of text can do that. You've got to have all the technique and you've got to have something to say with it. It's always wonderful as a judge to have a joyful experience—it reminds you why you care so much about music in the first place.
---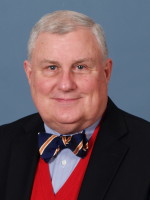 Richard Dyer
Retired Chief Music Critic
The Boston Globe

Judge for: The Van Cliburn International Piano Competition; Cleveland International Piano Competition; Toronto International Piano Competition, assorted amateur contests
What gets my vote?
It's important to listen to the performance, and what it is offering. That's the whole point. Each person is recreating the music in collaboration with the composer, the score, and even the audience. That area is subjective, and that's where you've really got to be prepared to be surprised.
Also, you have to know whether something is currently accepted as a correct style. You have to know if the composer's tempo markings are being observed, along with accuracy, responsibility to the score, knowledge of the period and style.
Are competitions a good idea?
Every blade of grass knows the truth of competitions: You've got to get sun and water, or you won't be grass. Competitions put kids into the world they're going to have to live in.
---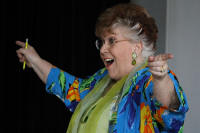 Sarah Walker
CBE, Mezzo-Soprano
(Commander of the Order of the British Empire)

Judge for: 2011 Wigmore Hall International Song Competition, among others
What gets my vote?
In no particular order but in equal measure: musicianship, communication, diction, personality, imagination, quality of voice rather than quantity, and technical expertise facilitating the greatest possible range of vocal dynamics and colors.
Are competitions a good idea?
They can be a valuable source of performance experience, networking, and sometimes cash!
---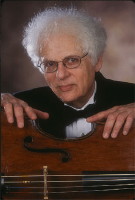 Laurence Lesser
Cellist; President Emeritus, New England Conservatory; Prize-Winner in the 1966 Tchaikovsky International Competition

Judge for: The Walter W. Naumburg International Violin Competition; Tchaikovsky International Competition; Paulo International Cello Competition; Gaspar Cassado International Violoncello Competition; Grand Prix Emanuel Feuermann; André Navarra International Cello Contest; and others
What gets my vote?
I look for capacity and talent. It's hard to give a top prize to an artistic talent that is not ready for major concerts; but often giving it to the 'perfect' player hurts when that person is a kind of machine. Sometimes in that case the jury may decide no first prize. I have been struck by the fact that often someone who wins a prize, but not the top one, later turns out to have an important career while the first-prize winner is sometimes forgotten.
Are competitions a good idea?
They provide an important goal for emerging talents and a chance for those people to learn from one another. They also engage the interest of the public.
---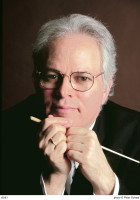 Joel Smirnoff
President, Cleveland Institute of Music; former Juilliard String Quartet first violinist

Judge for: The Walter W. Naumburg International Violin Competition; International Violin Competition of Indianapolis; Kennedy Center Friedheim Award Competition
What gets my vote?
One considers artistry, basic musical techniques, instrumental techniques, but more than anything else, it is the ability to hear music well, a comprehension of music. Someone who can hear in the midst of music performance and has coordinated the ability to make fast adjustments in the moment. I also look for depth of person, necessary to truly grasp the profundity of great works.
Are competitions a good idea?
The job of the competition is to make us aware of a potential talent and to have that person heard in many places. The real competition then follows: Is one re-engaged and can one build
a lasting career? Time usually tells, and a consensus of presenters makes the final judgment. Because of the complications of numerical judging, it is possible that there will be vast disagreement on a candidate [very high scores, very low scores] and agreement on someone in the middle level. So the middle level will come out ahead of a more provocative and controversial candidate.
---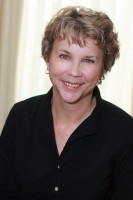 Sarah Bryan Miller, a former professional mezzo-soprano, is the classical music critic of the St. Louis Post-Dispatch and has been involved in competitions both as contestant and judge.

WHO'S BLOGGING


RENT A PHOTO
Search Musical America's archive of photos from 1900-1992.