---
New Artist of the Month: Robert Trevino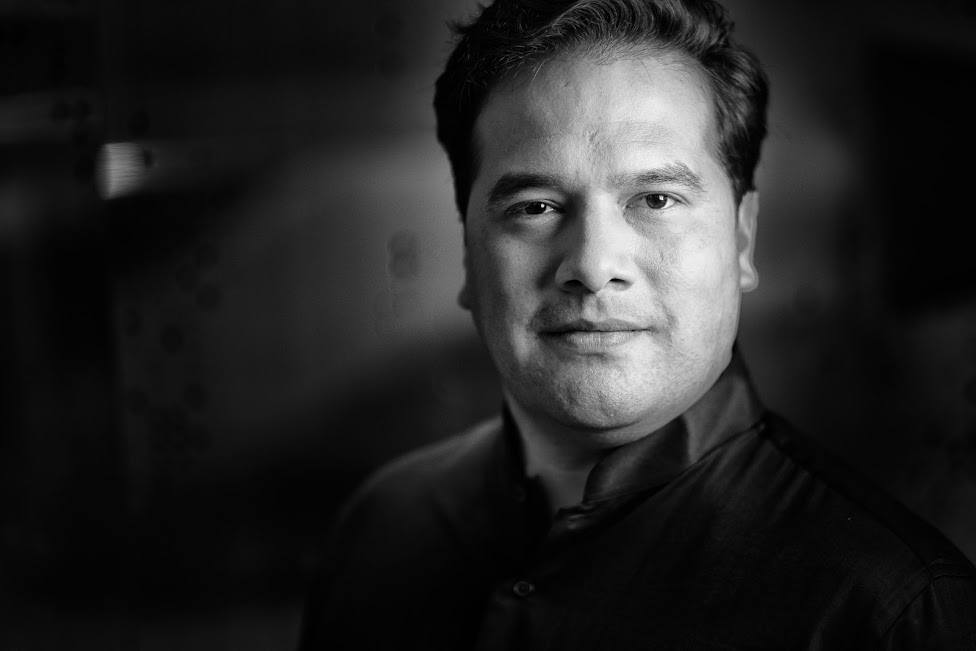 LONDON--In June of 2017 I received a disappointing email from the London Symphony Orchestra. Conductor Daniel Harding was indisposed and "the LSO is very grateful to Robert Trevino for stepping in to conduct at short notice."
Robert who?
This young American, then in his first season as music director of the Basque National Orchestra (BNO), was to lead the LSO through Mahler's enormous Third Symphony. He had never met the orchestra before, or conducted the piece. His London audience had heard Mahler from Solti, Abbado, Tennstedt, and Maazel, and now a run-though under a mere novice awaited us.
Or so we thought. From the opening pantheistic fanfare on eight horns, it was clear that we were in the hands of someone who not only believed in this extraordinary piece, but had some personal insight into it. Trevino grabbed and held our attention throughout one of the largest works in the repertoire, so that its final blazing D major apotheosis felt truly transcendent. It was a triumph lauded by audience, players, and critics. Trevino had obvious rapport with the musicians and identification with the music, and the skill to communicate Mahler's vision.
"I met Sir Simon Rattle (LSO Music Director) not long after," Trevino told me in a recent interview, "and he said, 'the players were astonished at how much you had to say about the work.'
"While I had not conducted it before, I had studied the score along with the other Mahlers over the past 12 years. I have done a few such jump-ins. Fortunately, I like flying."
Those "jump-ins" included a recent call to conduct Mahler's Fifth with the Zurich Tonhalle Orchestra, standing in for Donald Runnicles at short notice. As with the LSO, both audience and critical press were impressed. Clearly this is a conductor on the ascent: Debuts in recent seasons range from Dublin's RTÉ National Symphony Orchestra to the London and Munich philharmonics to the Detroit Symphony and San Francisco symphonies to l'Orchestre Nationale de France and the City of Birmingham Symphony.
Home is still in Ann Arbor, MI, and, while mostly active in Europe, he remains grateful for the start America gave him, studying with David Zinman as an Aspen Conducting Fellow and becoming a conducting fellow at Tanglewood. He also studied with Michael Tilson Thomas and served on the conducting roster of the New York City Opera (2009-11), where he reports working on a number of premieres, and as associate conductor of the Cincinnati Symphony Orchestra (2011-2015).
This fall he leads his Basque orchestra in works by Sibelius, Elgar, and a new piece by Stephen Hough titled Agata: A Basque Fantasy. In November he'll conduct the Verdi Requiem at Sweden's Malmö Symphony, of which he becomes chief conductor in fall 2019. U.S. operagoers will see him in action next March, when he leads a new production of Tchaikovsky's Eugene Onegin at the Washington National Opera. Ask Robert Trevino what his dream job would be ten years hence and he says, "I would love one day to lead an opera house. I love being in the pit." Not surprising from someone who burst into the international spotlight at the Bolshoi in 2013, when he led a new production of Verdi's Don Carlo (again as a stand-in), to great acclaim.
He seems to view a conductor as a primus inter pares, a musician among musicians, and music itself as a profound civilizing force. But he adds "It gets harder—I always critique my work, thinking how it could be better next time." There is no false humility here, but a credo forged from hard work and imbibed from great mentors. "Kurt Masur told me that a conductor is constantly learning, especially from great orchestras." Trevino tells the story of working with the Masur's Leipzig Gewandhaus Orchestra on Schumann's Second Symphony, which that ancient institution had premiered under Mendelssohn. The guest conductor nonetheless came with his own marked score—and some marked ideas. "They were very gracious but at one moment when some detail would not come quite right they asked politely, 'Would you mind trying it the way we know?' We did, and it was better. When I said after 'Thank you for making me a better conductor today,' they were shocked!"
In addition to his upcoming Malmö Symphony position, the Basque National Orchestra has extended his appointment to 2022. In Sweden and Spain he emphasizes the aim to embed the orchestra more in its community, and leave both musicians and community "a little better than I found them.
"I don't really think of myself as a 'master conductor,'" he says with modesty, "but I am doing the job and I have learned a few things." He quotes Herbert von Karajan's observation: "'If you have achieved all your goals in life, you didn't aim high enough.'" With orchestras queueing up to help him "become a better conductor," no musical heights would seem unattainable for Trevino.

WHO'S BLOGGING


RENT A PHOTO
Search Musical America's archive of photos from 1900-1992.