---
New Artist of the Month: Alexi Kenney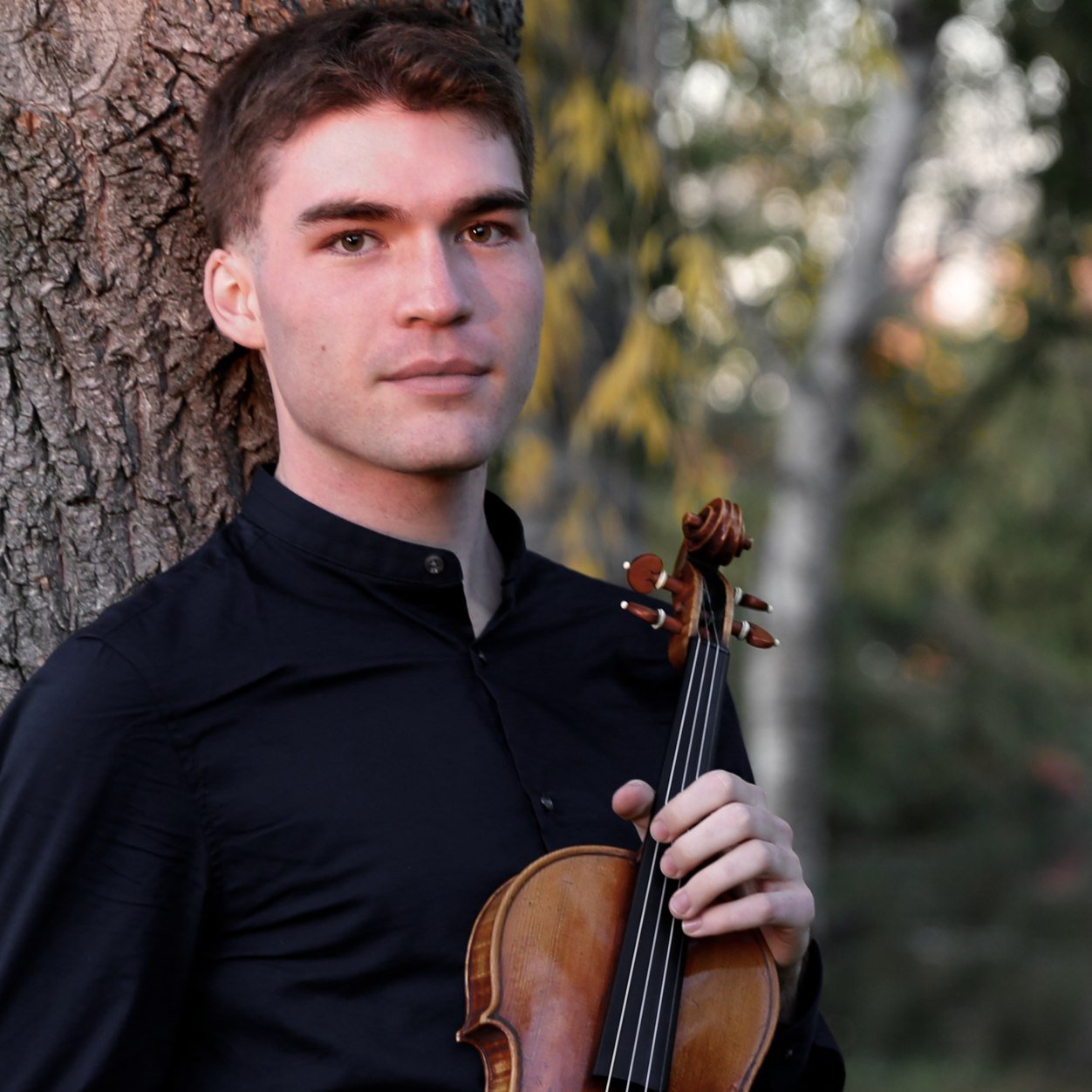 No one can accuse Alexi Kenney of taking it easy. In the past few months, the New York-based violinist has played a wide range of repertoire—with more to come.
"It's very exciting," Kenney said in a recent call from his home in Williamsburg, Brooklyn. "I'm doing seven concertos this spring—all of them different."
So far this year, he's checked off concertos by Bruch (with the California Symphony under Donato Cabrera), Sibelius (with the Amarillo Symphony), Mendelssohn (with the Classic FM Radio Symphony), Mozart's No. 3 in G Major (with the Columbus Symphony), and Schumann (with Cabrera's Las Vegas Philharmonic), the last of which he's now calling a favorite.
"It was absolutely incredible," he says. "It's rarely performed, and it's the most heartfelt music. It's unique in the sense that it's not your typical bravura showpiece: The violin kind of melts into the orchestra. That was such a discovery for me."
Kenney, 24, is clearly an artist of great enthusiasm. But his clear, focused tone and musical intelligence set him apart in a crowded field.
At the California Symphony concert in January, his affinity for Bruch's score was apparent in a performance of warm tone and lyrical phrasing. "That performance was special for me," says the violinist, who plays a modern instrument made in 2008 by Stefan-Peter Greiner, whom he met through one of his musical heroes, violinist Christian Tetzlaff.
Alexi Kenney and pianist Dina Vainshtein perform Korngold's Violin Sonata, Op.6
Born and raised in Palo Alto, California, Kenney started playing at age four. He recalls that neither his father, a professor of economics at Santa Clara University, nor his mother, a freelance editor, pushed him, but "I just fell in love with it." At age nine, he was accepted into the young artist program at Music@Menlo, the California summer chamber festival founded by David Finckel and Wu Han [Musical America's 2012 Musicians of the Year]. Discovering chamber music, he says, "I realized that it wasn't just about playing your instrument alone – that playing with others meant everything. I started thinking I could do this for my life."
Many of his galvanizing musical experiences came in the San Francisco Symphony Youth Orchestra; he was a member of the ensemble while Cabrera was music director. "I was his concertmaster for a couple of seasons, so I've known him forever, and playing the Bruch with him in the Bay Area was such a special thing for me."
Six years at the New England Conservatory followed—his teachers included Donald Weilerstein and Miriam Fried—with Kenney earning a bachelor's degree and artist's diploma.
Kenney, the recipient of a 2016 Avery Fisher Career Grant, now plays repertoire spanning Bach to Saariaho. Debuts fill the remainder of his season: this month, he plays the Korngold Violin Concerto with the Rhode Island Philharmonic, and the Prokofiev 2 with the Detroit Symphony. They're "the two sort of daunting pillars," he says. "I've never played so much Russian music, so it's definitely a challenge."
This summer, he'll return to Music@Menlo; in the fall, he'll be a new member of Finckel and Wu Han's Chamber Music Society of Lincoln Center CMS2 program.
Kenney acknowledges that he's one of many violinists before the public today. But he feels confident that he can achieve and sustain a career.
"That's something I think a great deal about, in terms of how you differentiate yourself, and how you pursue your own passions in a world that's dictated by tradition. A lot of orchestras hire soloists to come and play Tchaikovsky, Brahms, or Beethoven. Obviously those are staples of the repertoire and you can make a great career out of doing just that.
"But I think my interests lie in other places. I'm interested in contemporary repertoire, in Baroque, and in 21st century mediums, ways to bridge the gap between audiences and performer. For now, all I can hope to do is try to better myself every day. For me, that means finding more honesty, more ability, in my playing. That's what's important to me—communication, emotion, bringing out those qualities in the music. Going forward, it's a lifelong quest, and I feel that's both the beauty and the challenge in what I'm doing, what all musicians do."

WHO'S BLOGGING


RENT A PHOTO
Search Musical America's archive of photos from 1900-1992.